Black Metal Trap : interview with ELKK
Hi Elkk, can you introduce yourself to our readers ?
I am Elkk. I make music that reflects my soul for others to take from what they need.
Your music i discovered on Soundcloud is truly fascinating. It's kind of mix of Trap Metal, Black Metal with Ambient/industrial and Death Metal touches. Do you agree ?
Thank you, I appreciate it. I would say it definately includes elements of all those, but the source of it all is beyond genre.


Do you think Trap Metal is going to be a big thing ?
I think so. With this new musical landscape we are able to create vibes and sensations that have yet to be heard. It is the first time hip hop and metal have come together in a way that most of what is coming out sounds decent. Right now, I believe this new genre is barely a seedling of what it will become, so yes.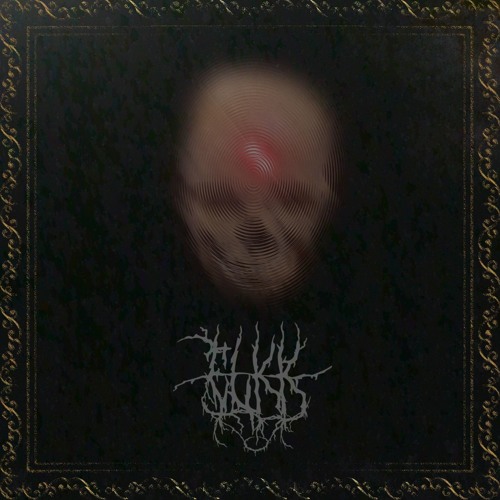 Can you tell us about your influences, both musical and from other stuffs ?
I listen to many different kinds of music. From black metal, to romantic era classical, to arabic traditional music, to jazz, I am obsessed with music.
It comes down to whatever music touches my soul.
For you, who is the greatest artist on that scene ?
Theres lots of INSANELY talented artists in this scene right now. In no particular order, these are some artists everyone should check out.
JRAL, Nergrisen, Lopsizm, ORRA, Viramune, HXNJV, Ghostofblu, Fear of the Unknown, RVPIST, Dalmation, Mary Mortem, Undxrtvker, WINTER GHOST, Septessence, Ambrosia Chains, HISOKA, KILLXIX, HEVRTBRXKEN… theres too many for me to remember, but all these artists are crazy
Here in France, most people like Hip Hop OR Extreme Metal, rarely both. Is it the same elsewhere ?
I honestly have no idea, I was raised all over the world so I never
got involved in a community and understood a scene. I think this
music is ahead of its time, people will come around to it eventually.
Do you think your music is the future of extreme ?
Definately. It may not be the next metallica, but it's new and its fresh.
Can you list us your 20 favorite artists/records ?
Wintersun – Wintersun
Mahler's 5th Symphony
Lantlos – Melting Sun
Ne Obliviscaris – Portal of I
Alcest – Kodama
Djivian Gasparyan – I will not be sad in this world
Fallujah – Nomadic EP
Yung Lean – Lavender
Agalloch – The Mantle
Skyforest – Unity
Harakiri for the Sky – Trauma
Enslaved – Axioma Ethica Odini
Almyrkvi – Pupil of the Searing Maelstrom
King Woman – Created in the Image of suffering
Gojira – From Mars to Sirius
Deathspell Omega - Drought
Les Discrets – septembre et ses dernières pensees
Moonsorrow – Kivenkantaja
Mgla – Excercises in Futility
Kampfar – Mellom Skogkledde Aaser
Schammasch – Triangle
Taake, Wardruna, Igorrr, Katatonia, Opeth, Insomnium, Akhlys,
Burzum, Carach Angren, Tigran Hamasyan…
That's more than 20, but all these artists/albums have been
important to me in some way.
Further projects for Elkk ? Do you think you will release a cd or a tape or do you want to « keep it digital » ?
Definately. I want to release everything ; CD's, tapes, etc.
Blank Space : fill it with whatever you want !
My debut album comes out soon. It'll be on all online stores. Check it out
Thank You ELKK
Other Trap Metal Interviews :