REVIEW - LEMOVICE - BARRICADE - FR/ENG - 2019 - RAC

Ce serait faire un bien mauvais procès à Lemovice que de considérer que ces derniers, du fait de leur engagement politique sans équivoque, ne soient que des propagandistes utilisant la musique comme un simple objet digne d'un tract ou d'une affiche. Avec ce Barricade, qui s'avère être leur meilleur album a ce jour, les limougeauds nous donnent une belle leçon de musique, avec un mix efficace de Punk Rock, de Metal et de Rock'n'roll endiablé.
A l'instar de "Barricade" titre d'ouverture aux riffs costauds et métallisés, ou du plus "Punk Mélodique" "Classe Mondialisée, Lemovice nous prouvent si besoin était que les sudistes maîtrisent parfaitement leurs instruments, savent écrire de vraies chansons, et ne se contentent pas de brailleur indifféremment. L'album, soigné aussi bien en termes de composition que d'enregistrement, est d'une efficacité rare, rappelant les meilleurs groupes Punk/Oï des années 80 avec une touche de modernité induite par un son gros comme ça, et des riffs métalliques parfaits, agréablement complétés par des soli de guitares remarquables, ces "Gamins des bas fonds" (comme la chanson de l'album) racontent la noirceur quotidienne de ces oubliés de notre société bien-pensante et ayant choisi d'abandonner ses enfants les plus en difficultés pour briller en s'affichant aux côtés de ceux venus d'autres latitudes, ce qui fait plus "cool" que de rompre avec la sordide pauvreté des français qui n'ont rien demandé, et n'ont pas demandé que leur vie soit régie par le grand capital, la mondialisation et l'argent roi.
"La nuit sera longue" Ils le disent bien, oui, beaucoup d'entre nous vivent dans la nuit, mais tout le monde s'en fout.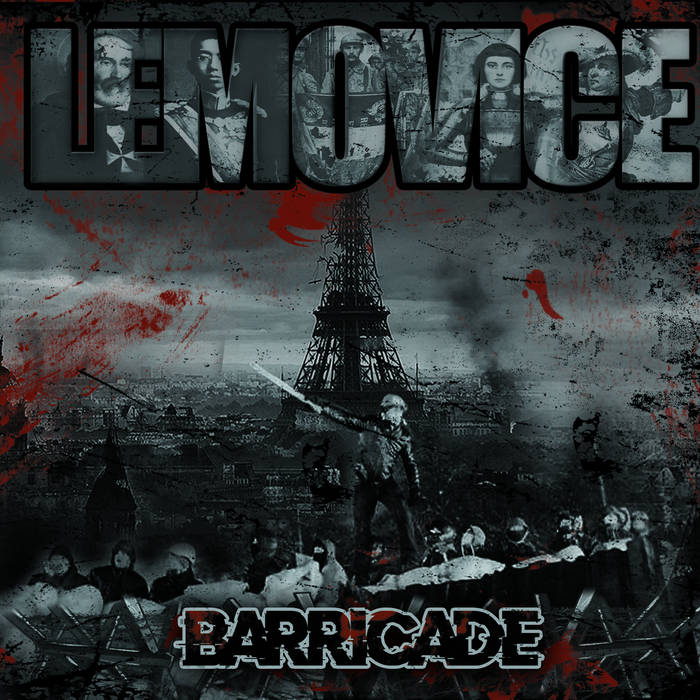 Cet album de Lemovice remue, donne la patate, et redonne espoir dans un avenir meilleur malgré la sinistrose.
Les lémovices, ces gaulois ayant fondé Limoges, seraient fiers de vous messieurs, tant vous apparaissez comme un rang de résistants dans un monde qui cherche à nous annihiler à tout prix.
Alors, si tu as le blues, essaie donc "Georges Gallois", récit d'un poilu de 14-18 face aux boches, tu verras ce que tragédie veut dire, quand tu sauras que ce fier soldat, survivant à la grande guerre, finira par périr en 44 sous les balles...alliées !
Férus d'histoire et de rock'n'roll ? Bienvenus chez Lemovice ! et comme toujours la grande histoire éclaire le présent rejoins le train en marche pour apprendre à t'extraire de cette Macronie maudite.
Du putain de Rock comme on n'en fait plus (ah ben si, la preuve !) et qui chassera les nuages d'une musique devenue inoffensive de nos jours, lorsque les autoritaires se recrutent de plus en plus chez les "gentils bisounous antifascistes et antiracistes"...
Dans un monde la tête à l'envers, un bon disque peut aider à retrouver l'équilibre, merci Lemovice.
Avec Barricade Lemovice donnent des lettres de noblesse à leur RAC/OI/PUNK en lui donnant pas mal de riffs bien charnus, des accélérations foudroyantes et de belles mélodies, un grand disque de ROCK ! Si, ça existe encore !

It would be a very bad trial for Lemovice to consider that the latter, because of their unequivocal political commitment, are only propagandists using music as a simple object worthy of a leaflet or a poster. With this new album, "Barricade", which proves to be their best album to date, the frenchies give us a nice music lesson, with an efficient mix of Punk Rock, Metal and wild Rock'n'roll.
Following the example of "Barricade", the opening track with strong and metallic riffs, or the more "Melodic Punk" "Classe Mondialisée", Lemovice prove us if need be that the southerners perfectly master their instruments, know how to write real songs, and are not satisfied with just bawling indifferently. The album, neat both in terms of composition and recording, is of a rare efficiency, recalling the best Punk/Oï bands of the 80's with a touch of modernity induced by a sound this big, and perfect metal riffs, pleasantly completed by remarkable guitar solos, These "Gamins des bas fondos" (like the song on the album) recount the daily darkness of these forgotten people in our self-righteous society who have chosen to abandon their most disadvantaged children to shine by standing up alongside those from other latitudes, which is cooler than breaking with the sordid poverty of the French who have asked for nothing and have not asked for their lives to be governed by big capital, globalisation and king money.
"The night will be long" They say so, yes, many of us live in the night, but nobody cares.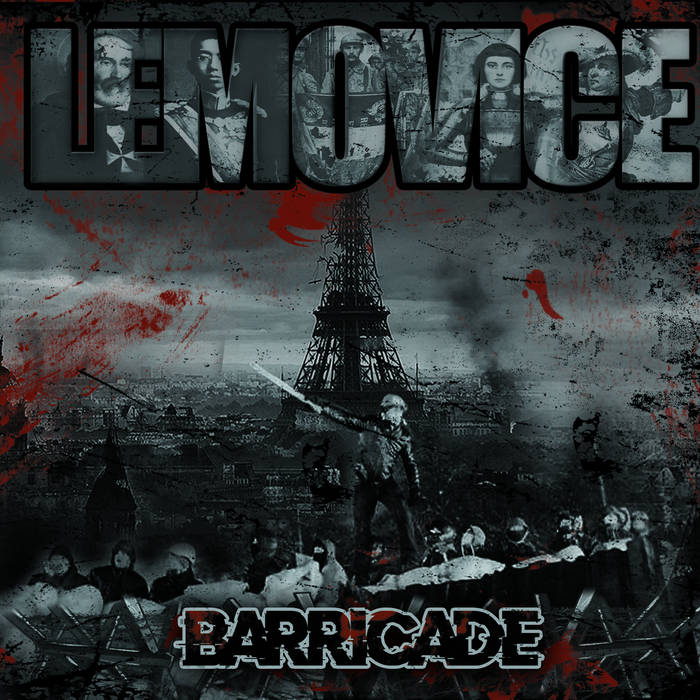 Lemovice's album stirs, gives energy, and hope for a better future despite the gloom.
The Lemovices, the Gauls who founded Limoges, would be proud of you gentlemen, as you appear to be a rank of resistance fighters in a world that seeks to annihilate us at all costs.
So, if you have the blues, try "Georges Gallois", a hairy tale of 14-18 against the Krauts, you'll see what tragedy means, when you know that this proud soldier, a survivor of the great war, will end up perishing in '44 under the bullets...allies!
History and rock'n'roll buff? Welcome to Lemovice! and as always the great history enlightens the present join the moving train to learn how to extract yourself from this cursed Macronia.
Fucking Rock as no one does anymore and which will chase away the clouds of a music that has become harmless nowadays, when the authorities are recruiting more and more "nice antifascist and anti-racist pussies" ...
In a world with its head upside down, a good record can help to regain balance, thank you Lemovice.
With Barricade Lemovice give letters of nobility to their RAC/OI/PUNK by giving it a lot of fleshy riffs, lightning accelerations and beautiful melodies, a great ROCK record ! Yes, it still exists!