INTERVIEW - FR + ENGLISH - VILS SERPENTS : Un Voyage en incandescence !! - an incandescent journey - Black Metal
Entretien avec Madness, Arthas, Malsain et Alrinack, Avril 2020
"Franchement quand j'écoute du Sisters of mercy par exemple par moment il y a des leads qui colleraient parfaitement à des plans bien typé BM , juste une question d'adaptation"
Salutations Vils Serpents ! Merci de répondre au Scribe...Votre noire entité existe depuis 2011...Pouvez vous nous en narrer les origines et le parcours ?
Alrinack : Salutations ! A la base ce projet fut créé par Arthas, nous l'y avons rejoint avec Malsain, nous y avons ajouté notre touche et nos idées. Les débuts du groupe furent très chaotiques, mais au fur et à mesure, la ligne conductrice s'est affinée, pour aboutir à des compositions telles que « voyage incandescent »
Malsain : Ça doit être ça oui, aux alentours de 2011. A peut prêt à la même époque où nous bossions avec Alrinack sur le 1er album de Sombre Croisade « Litanie au Mal ». Arthas m'a fait écouter quelques idées de morceaux encore en chantier, l'ambiance m'a plu et j'ai décidé d'intégrer le groupe pour bosser ces titres, suite à ça j'en ai parlé à Alrinack qui a intégré le groupe à son tour. Vils Serpents était né !
Vous jouez tous les trois dans de nombreux autres groupes (Suicidal Madness, Loup Noir, Sombre Croisade, PHTO entre autres). Cela explique t'il la discographie fort pauvre qui est la votre aujourd'hui (en termes de quantité, pas de qualité !) ?
Alrinack: En effet, nous officions tous dans divers groupes et projets…nous sommes pas mal occupés! Cela explique tout à fait le peu d'opus sortis pour Vils serpents ! Nous avons priorisé la sortie de projets plus prolifiques comme Suicidal madness, Sombre croisade…
Arthas : Pour sur ça y a beaucoup joué puis le temps est passé nous nous sommes tous concentré plus sur nos autres projets , de mon coter j'ai profiter pour évoluer musicalement apprendre le plus possible de même pour ce qui est du son sur le plan plus technique pour savoir aussi mixer un minimum , avec le temps j'ai réussis a me former des bases la dedans ce qui m'a aidé pour beaucoup de choses par la suite et donc la motivation de relancer la machine après la longue pause ,maintenant que j'avais de meilleurs outils en main pour arriver plus facilement a nos fins.
Malsain : On est plutôt bien occupé c'est clair, c'est à cette époque que nous avons créé le collectif « Le rêve de Molasar » et la plupart des groupes cités. Forcement tout prend du temps, c'est même pas une question d'inspiration mais vraiment de trouver un créneau pour faire du V.S. Les projets parallèles plus importants, avec une discographie en évolution et avec qui nous tournons sur scène passent en premiers, forcement. La vie aussi à fait que, avec plusieurs déménagement, changement de région etc… Vils Serpents n'a pas été une priorité et a pris du retard. Enfin du retard, en aucun cas nous n'avons de comptes à rendre… Ce qu'il faut comprendre c'est que ce groupe sera toujours en parallèle des autres, ça m'étonnerait vraiment qu'un jour on fasse de la scène ou quoi. Une chose est sur, avec l'expérience que nous avons acquis depuis 2011 via nos divers engagements, les prochains morceaux ne seront que meilleurs. Par contre de là à donner une date de sortie… Impossible !
Vous avez enregistré une première démo en 2011, La Chute du Dogme, que vous venez de publier en version physique chez Hypogea Invictus...Quels sont les retours ? Et pourquoi un tel écart ?
Alrinack : Oui la démo vient de paraître chez HI, alors qu'elle date de 2011, nous avons mis énormément de temps à la boucler. Seuls quelques titres étaient présents sur youtube…puis une fois terminée, je me suis dit qu'il serait dommage de ne pas la sortir. C'est maintenant chose faite. Les retours sont assez sympas ! Je ne m'attendais pas à ce que Vils serpents suscite un tel engouement…tant mieux ! On ne s'est pas acharné pour rien !
Arthas : Nous avons eu d'assez bons retours, ce qui fais énormément plaisir et encourage pour la suite !
Malsain : Pourquoi cet écart ? Facile, cette demo est simplement « une compil. » de nos vieux titres qu'on ne compté pas vraiment sortir… Ça aurait pu traîner encore quelques années dans les cartons mais le gars d'H.I que je connais depuis un p'tit bout de temps maintenant, à carrément accroché et nous à proposé de la produire. Avec le recul on a quand même bien fait car le label a été très pro. Et ça laisse une trace de ces morceaux quelque part, quel qu'en soit la qualité sonore Ahah C'est finalement très underground comme processus, enregistré à « la va vite », à peine mixé…
Le premier morceau de votre futur album "Voyage Incandescent" déploie un Black Metal des plus hypnotiques et atmosphériques, provoquant chez l'auditeur sans défenses un sentiment d'être envahi par la nuit la plus profonde...Quelle sont vos influence pour ce groupe, et comment avez vous trouvé votre son ?
Alrinack : « Voyage.. » marque un réel tournant dans la musique de Vils serpents, même si les thèmes abordés restent sensiblement identiques. Toujours une réflexion sur l'impact (direct ou indirect) des religions sur notre comportement groupal et individuel.
Nos influences sont variées…Le son vient déjà d'Arthas qui est maintenant plus équipé qu'avant, tout comme sa maîtrise du son en lui-même qui est plus développée. Tout comme Malsain qui fait preuve de passion dans ses guitares !
Arthas : Ma plus grosse influence est Drudkh en très grande partie quand je compose dans une optique d'un black plus « émotif » ou mélodique , Drudkh fais partie de mes groupes favoris même tout style confondue c'est pour dire , j'aime absolument toute leurs sorties et Microcosmos a du tourner des centaines de fois depuis 12 ans , je suis aussi assez influencé par des groupes qui auraient dans leurs répertoire des morceaux qui sonnent comme Atrum Regina de Dark Funeral pour donner une idée , parfois ça peut être même des mélodie dans des morceaux de Pop aerienne cold wave etc comme quoi les influences partent de groupe s purement Black jusqu'a l'inverse, mais je ne parle que sur le plan purement des notes et des mélodies , après bien-sur je réadapte sur le plan technique tout ça a du black dans son exécution , franchement quand j'écoute du Sisters of mercy par exemple par moment il y a des leads qui colleraient parfaitement à des plans bien typé BM , juste une question d'adaptation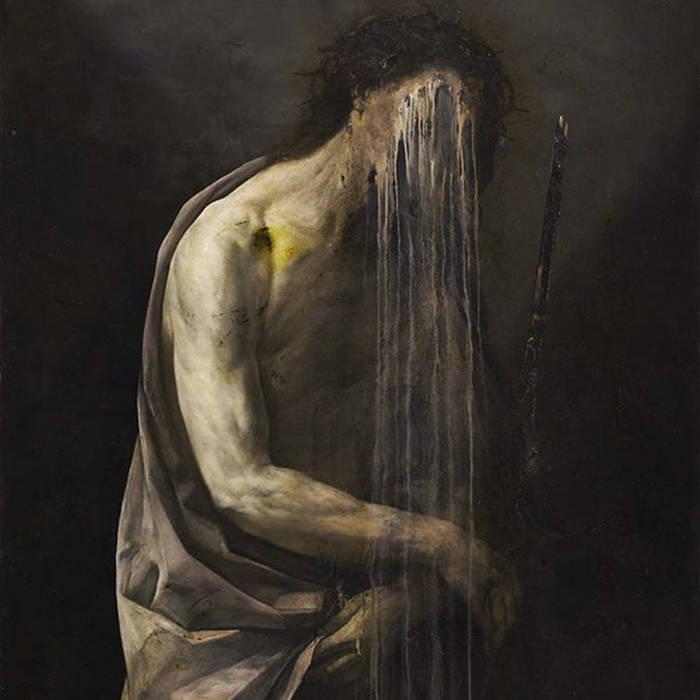 Doit on s'attendre à un album dans la même trempe ?
Alrinack : Oui, c'est le but recherché ! Encore faut-il que nous nous penchions activement sur la chose héhé !
Arthas : Oui avec quelques petites évolutions dues au temps qui passe mais pas de virages pour autant
Et d 'ailleurs, que se passe t'il avec l'album ? Ce premier extrait date de 2017 et depuis nous attendons sa sortie ?
Alrinack : Il faudra encore patienter ! Des choses évoluent dans nos vies personnelles, et comme je le disais au dessus, nous devons prioriser ! Mais je ne lâche pas l'idée d'aller au bout de cet opus !
Malsain : Rien de plus à dire, nous sommes des passionnés de musique mais chaque chose en son temps. C'est toujours un plaisir de faire du V.S, mais comme dit plus haut impossible de te dire s'il sortira en 2020 ou 2025. La musique j'en fait tous les jours, d'un biais ou d'un autre une sortie devrait arriver !
Arthas : Certaines priorités passent avant pour ce qu est des projets a coter ou la famille mais du moins du coter des guitares et la base de la batterie tout est composé
Vils Serpents est-il un projet secondaire vis à vis de vos autres groupes ?
Alrinack : Secondaire, je ne pense pas, Vils serpents est là depuis la création de notre collectif « le rêve de Molasar », donc il compte tout autant que les autres, mais voila notre manière de fonctionner y est un peu différente des autres groupes de l'entité.
Malsain : Rhaa pour moi si quand même, je dirais que c'est carrément secondaire Ahah Enfin, pas dans l'engagement que j'y mets mais dans le fait de faire passer en priorité le groupe. Par exemple cette année c'est les 10 ans d'existence de Suicidal Madness (ou j'évolue avec Alrinack), on compte sortir un EP spécial de vieux titres, un 4eme album, un clip, des dates…L'année sera vite passé qu'on n'aura pas l'impression d'en avoir fait suffisamment. Je manque de temps mais comme jamais, la naissance de ma fille il y'a quelques années y est pour beaucoup aussi !! La passion quand à elle est toujours bien présente, (de plus en plus ?) la scène underground fait partie de moi et j'suis pas prêt de la quitter héhé
Arthas : Aucun chez moi n'est vraiment secondaire au final dans ma tête, quand il le faut je vais y consacrer tout mon temps puis passer a un autre
Vous travaillez avec Hypogea Invictus. Comment se passent les relations avec le label ?
Alrinack : Les relations avec le label sont plutôt cordiales jusqu'à présent ! Nous travaillons également avec eux sur la sortie de la démo de Blukovla, en réédition cd, sortie qui ne devrait plus trop tarder ! Les membres du label sont attentifs et à l'écoute de nos désirs et choix, respectueux du travail du groupe. C'est une bonne collaboration ! Ce sont des personnes sérieuses !
Pouvez vous nous citer vos 20 albums préférés de tous les temps ?
Malsain : Pour la liste, je vais pas me casser le cul. Je t'en avais déjà fait une vite fait pour l'interview que l'on t'a accordée avec SM il y a peu. Si ça en intéresse quelques uns, bah… référez-vous y !
Je suis un gros fan de metal extreme, tu me verra jamais écouter des trucs core, neo ou de la variété, du rap par exemple. Black, Death, Black/Thrash, Heavy/Speed aussi, oui ! Tout ça.
Alrinack : Alors, je n'aime pas faire de liste exhaustive de mes skeuds favoris…trop compliqué de faire un tel choix ! je peux simplement dire que je reste un fervent amateur de tbm des années 90 ! Mais également de la vague black metal slave qui nous inonde depuis le début des années 2000 !
Arthas : Ça serai très long et dur pour moi de le faire, je vais plus citer de manière large les groupes que j'aime le plus au dessous de tout et qui m'ont marqué et m'influencent pour la musique le reste ça va être plus simple que les albums !
Suffocation, Drudkh , Electric Wizard , Lustmord , Ahab , Ars Diavoli , Eyehategod , Lustre , Verdunkeln , Rauhnacht , Rotting Christ , Earthless , Frontierer , Cypress Hill , Three six mafia , et pleins d'autres de plein d'horizons !
Ajoutez ce que vous voulez :
Alrinack : Encore une fois, merci à toi pour cet espace d'expression ! J'admire ton travail et ton implication pour l'underground, et notamment pour la scène black métal française ! Peut être à bientôt pour un échange autour de Blukovla ou autre !!
Arthas : Merci a vous pour l'interview ça nous fait grand plaisir d'avoir retenu vôtre attention !
Interview with Madness, Arthas, Malsain & Alrinack, April 2020
"Honestly when I listen to the Sisters of Mercy for example sometimes there are leads that would fit perfectly into a BM plan, it's just a matter of adaptation."
Greetings Vils Serpents ! Thank you for answering the Scribe...Your black entity exists since 2011...Can you tell us about its origins and its journey?
Alrinack: Greetings! This project was originally created by Arthas, we joined him with Malsain, we added our touch and our ideas. The band's beginnings were very chaotic, but as time went by, the guiding line became more and more refined, to end up with compositions such as "incandescent journey".
Unhealthy: That must be it, around 2011. A can be ready at the same time when we were working with Alrinack on the 1st album of Sombre Croisade "Litanie au Mal". Arthas made me listen to some ideas of songs still in the making, the atmosphere was more and I decided to join the band to work on these tracks, after that I talked to Alrinack who joined the band in his turn. Vils Serpents was born!
The three of you play in many other bands (Suicidal Madness, Loup Noir, Sombre Croisade, PHTO among others). Does it explain the very poor discography that is yours today (in terms of quantity, not quality!) ?
Alrinack: Yes, we all play in various bands and projects...we're quite busy! That explains the lack of opus released for Vils serpents! We have prioritized the release of more prolific projects like Suicidal madness, Sombre croisade...
Arthas : For that I played a lot and then time passed and we all concentrated more on our other projects, on my side I took the opportunity to evolve musically to learn as much as possible, and the same goes for the sound on a more technical level to also know how to mix a minimum, with time I managed to train myself the basics there which helped me for many things afterwards and therefore the motivation to restart the machine after the long break, now that I had better tools in hand to reach our goals more easily.
Unhealthy : We're pretty busy it's clear, it's at this time that we created the collective "Le rêve de Molasar" and most of the bands mentioned. Of course everything takes time, it's not even a question of inspiration but really to find a niche to make V.S. The more important parallel projects, with an evolving discography and with whom we tour on stage, come first, of course. Life has also made that, with several moves, change of region etc... Vils Serpents has not been a priority and has fallen behind. What we have to understand is that this band will always be in parallel with the others, it would really surprise me if one day we're on stage or something. One thing is for sure, with the experience we've acquired since 2011 through our various engagements, the next songs will only be better. On the other hand, from there to give a release date... Impossible!
You recorded a first demo in 2011, La Chute du Dogme, which you have just released in physical version at Hypogea Invictus...What are the returns? And why such a gap?
Alrinack: Yes, the demo has just been released by HI, although it dates from 2011, it took us a long time to complete it. Only a few tracks were present on youtube...then once it was finished, I thought it would be a shame not to release it. It's now done. The feedback is quite nice! I didn't expect Vils serpents to be so popular...good for me! We didn't go to all this trouble for nothing!
Arthas: We've had some pretty good feedback, which is very pleasing and encouraging for the future!
Unhealthy: Why this gap? Easy, this demo is simply "a compilation. "It could have been in the box for a few more years, but the H.I. guy I've known for a while now, got hooked and offered to produce it. In retrospect, we did a good job because the label was very professional. And it leaves a trace of these tracks somewhere, whatever the sound quality Ahah It's finally very underground as a process, recorded "à la va vite", barely mixed...
The first track of your future album "Voyage Incandescent" deploys one of the most hypnotic and atmospheric Black Metal, provoking in the defenseless listener a feeling of being invaded by the deepest night... What are your influences for this band, and how did you find your sound ?
Alrinack: "Voyage.. " marks a turning point in the music of Vils serpents, even if the themes remain more or less the same. Always a reflection on the impact (direct or indirect) of religions on our group and individual behaviour.
Our influences are varied...The sound already comes from Arthas who is now more equipped than before, as well as his mastery of the sound itself which is more developed. Just like Malsain who shows passion in his guitars!
Arthas : My biggest influence is Drudkh in a very big part when I compose in a more "emotional" or melodic black style, Drudkh is one of my favourite bands even all styles together, I love absolutely all their releases and Microcosmos has toured hundreds of times for 12 years, I'm also influenced by bands that have songs in their repertoire that sound like Atrum Regina from Dark Funeral to give you an idea, sometimes it can even be melodies in songs of ,,, Pop aerial cold wave etc like that the influences start from purely Black band to the opposite, but I speak that on the purely plan of notes and melodies, after of course I re adapt on the technical plan all that has black in its execution, frankly when I listen to Sisters of mercy for example sometimes there are leads that would stick perfectly to plans well typified BM, just a question of adaptation.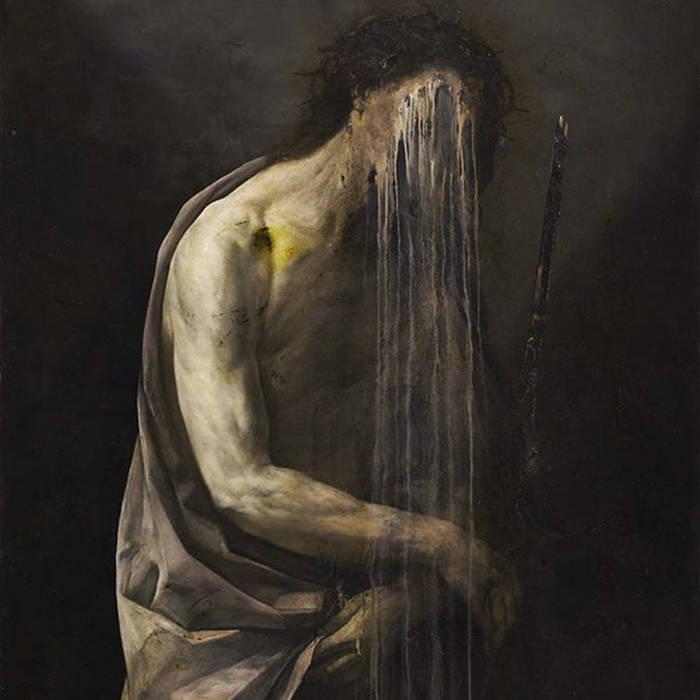 Should we expect an album in the same vein?
Alrinack: Yes, that's the goal! But we still have to actively work on it !
Arthas: Yes, with a few small changes due to the passage of time, but not any changes in direction.
What's happening with the album anyway? This first single dates from 2017 and since then we are waiting for its release?
Alrinack: We'll have to wait a little longer! Things are changing in our personal lives, and as I said above, we have to prioritise! But I'm not giving up the idea of going all the way with this opus!
Malsain: Nothing more to say, we're passionate about music, but first things first. It's always a pleasure to make V.S., but as I said before, it's impossible to tell you whether it will be released in 2020 or 2025. The music I make every day, one way or another a release should happen!
Arthas : Some priorities come first for what is the projects to quote or the family but at least for the guitars and the drums everything is composed.
Is Vils Serpents a secondary project to your other groups?
Alrinack: Secondary, I don't think so, Vils Serpents has been around since the creation of our collective "Molasar's dream", so it counts just as much as the others, but our way of working is a little different from the other groups in the entity.
Unhealthy: Rhaa for me if still, I would say that it is downright secondary Ahah Finally, not in the commitment that I put there but in the order of making the group a priority. For example, this year is the 10th anniversary of Suicidal Madness (where I play with Alrinack), we're planning to release a special EP of old tracks, a 4th album, a video clip, dates... The year will quickly pass and we won't feel we've done enough. I'm running out of time but as ever, the birth of my daughter a few years ago is also a big part of it ! The passion for her is still very present, (more and more ?) the underground scene is part of me and I'm not ready to leave it hehe...
Arthas: None of them are really secondary in my head, when I have to I'll devote all my time to them and then move on to another one.
You work with Hypogea Invictus. How is the relationship with the label?
Alrinack: Relations with the label are rather cordial so far! We're also working with them on the release of the Blukovla demo demo on a CD re-release, which should be out soon! The members of the label are attentive and listen to our desires and choices, respectful of the band's work. It's a good collaboration! They are serious people!
Can you tell us your 20 favorite albums of all time?
Unhealthy: For the list, I'm not going to bust my ass. I already gave you a quick one for the interview we gave you with SM a little while ago. If some of you are interested, well... refer to it!
I'm a big fan of extreme metal, you'll never see me listening to core, neo or variety stuff, rap for example. Black, Death, Black/Thrash, Heavy/Speed too, yeah ! All that stuff.
Alrinack : So, I don't like to make an exhaustive list of my favourite skeuds...too complicated to make such a choice! I can only say that I'm still a fervent fan of tbm from the 90's! But also of the Slavic black metal wave that's been flooding us since the early 2000s!
Arthas : It will be very long and hard for me to do it, I'm going to quote more broadly the bands that I like the most and that have marked and influenced me for the music the rest it's going to be simpler than the albums !
Suffocation , Drudkh , Electric Wizard , Lustmord , Ahab , Ars Diavoli , Eyehategod , Lustre , Verdunkeln , Rauhnacht , Rotting Christ , Earthless , Frontierer , Cypress Hill , Three six mafia , and many others from many horizons !
Add whatever you want:
Alrinack: Once again, thank you for the space to express yourself! I admire your work and your implication for the underground, and especially for the French black metal scene ! Maybe see you soon for an exchange around Blukovla or something else !
Arthas : Thanks to you for the interview, it's a great pleasure for us to have held your attention !
Black Metal
Si je vous dis que Vils Serpents a sorti une démo en 2018 après un single en 2017 je vous entends déjà me dire "ah encore une bande de jeunes qui débarquent". Si j'ajoute que le groupe fut fondé en l'an de crasse 2010, là déjà ça bouge un peu du côté des muscles blasés. Et si, enfin, je vous dis que Vils Serpents est composé de deux membres de Suicidal Madness et Sombre Croisade (Alrinack et Malsain) là, tout a coup, le sourire vous revient. Au menu de ce mini-album cinq titres sortie en démo tape chez Corde Raide en 2018 et réédité cette année en cd par Hypogea Invictus un Black Metal sombre et cradingue, porté par une voix (celle d'Alrinack) de goule désespérée, sur un tapis sonore qui oscille entre Raw BM (ces guitares grésillantes miam !) et Doom pour le tempo. Ce Black Metal décharné et noir comme la mort nous renvoie forcément au bon temps des Légions Noires et aux 90's en général, sans que cela veuille dire que les serpents n'ont pas de personnalité, loin s'en faut. Ceux qui trouvent le BM actuel un peu "bisounours" et en ont marre de son côté "musicalement correct" pourront se rue sur cette belle oeuvre mêlant laideur et beauté, violence et crasse...
If I tell you that Vils Serpents released a demo in 2018 after a single in 2017, I can already hear you say "ah, another bunch of young people coming in". If I add that the group was founded in the year of filth 2010, there is already some movement on the side of jaded muscles. And if, finally, I tell you that Vils Serpents is composed of two members of Suicidal Madness and Sombre Croisade (Alrinack and Malsain) there, suddenly, the smile comes back to you. On the menu of this mini-album five tracks released on demo tape on Corde Raide in 2018 and re-released this year on CD by Hypogea Invictus a dark and dirty Black Metal, carried by a voice (that of Alrinack) of desperate ghoul, on a sound mat that oscillates between Raw BM (these sizzling guitars yum!) and Doom for the tempo. This emaciated and black Black Metal like death necessarily refers us back to the good times of the Black Legions and the 90's in general, without this meaning that Vils Serpents have no personality, far from it. Those who find the current BM a little "kawai" and are fed up with its "musically correct" side can rush to this beautiful work mixing ugliness and beauty, violence and dirt...