FLUKT : AN ESCAPE TO THE NORTHERN SKY - INTERVIEW ENGLISH + FRANÇAIS - BLACK METAL FROM NORWAY
FLUKT : AN ESCAPE TO THE NORTHERN SKY
"Black metal to me is ambience. There are melodic and haunting bands, and there's fast and aggressive. It's a world you're thrown into, more so than other genres. I'm always impressed when bands can create so many layers without a lot of added effects"
Flukt is part of this protected species of Norwegian bands to carry high the flame of Black Metal of the 90s. Together with Mork and a few other temple guardians, they confided in each other in June with a lot of sympathy. An open-minded band (which is quite rare in True Norwegian Black Metal) since it releases its records on a Christian Metal label with some of its members who also call themselves Christians, while being an apolitical and non-religious band... A nice discovery, and, as far as I'm concerned, an album that really kicked my ass! The Scribe, 26/07/2020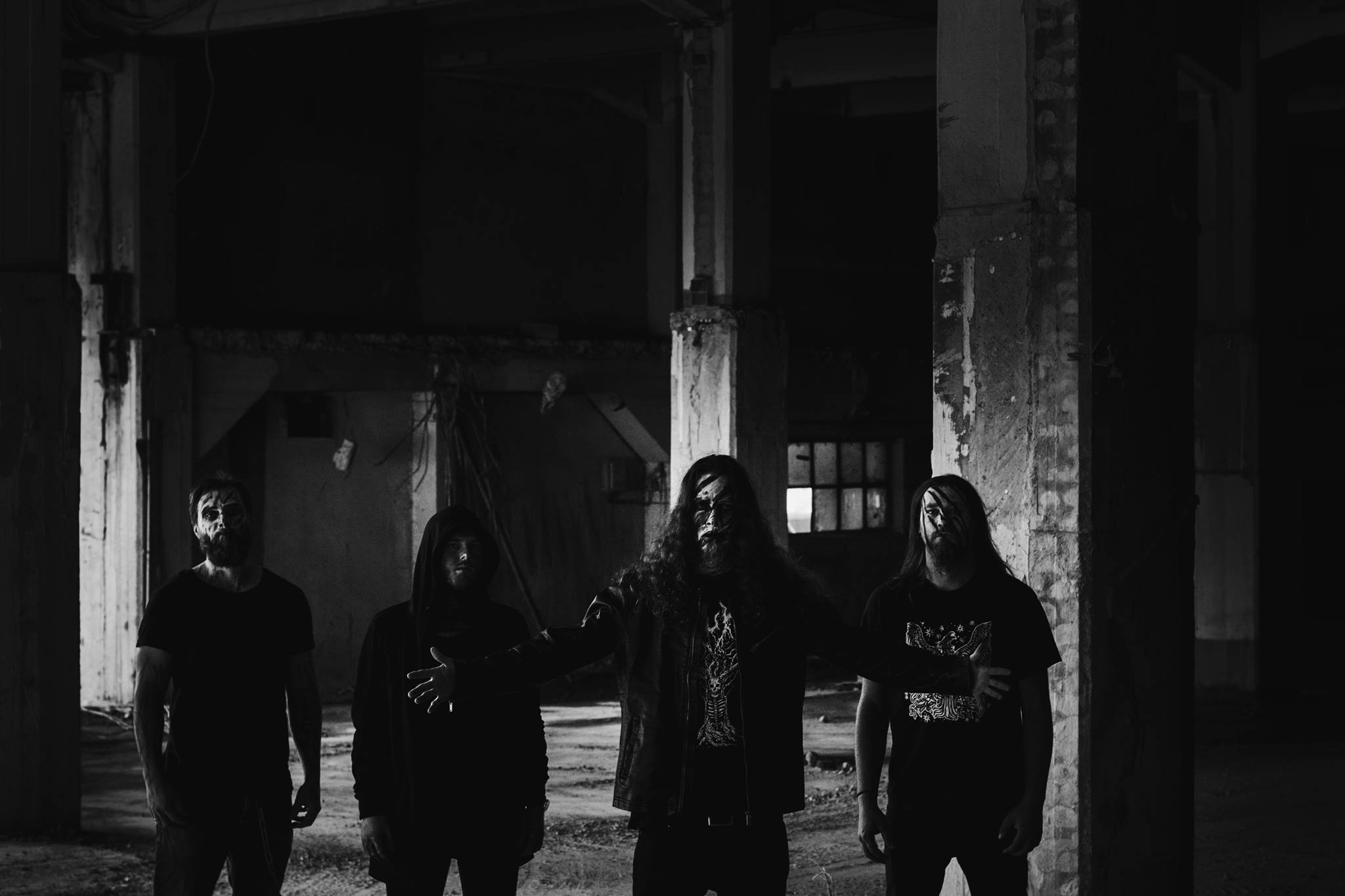 Hello Flukt, you're Norwegian and you play since 2014 an old school Black Metal very "90's" oriented...Can you tell us a bit more about the band?
A.Ø: Yeah, we started out as a duo in 2014, back then it was me on guitars &vocals and F.H played the drums. We recorded our debut ep "Holocaust" in the winter of 2014 with an early 2015 release. Soon after, O.K.F joined Flukt on guitars, and we recorded the "Sadist" single. Flukt had its live debut at the legendary Inferno festival in Oslo, in 2016. Were S.E played session bass. He later joined as the permanent bass player in the band. At that time, all four of us was in a Thrash Metal band named Cyanide (disbanded in 2017). We have over the years played several club and festival gigs, mainly in Norway. In 2017 we released a 7" single through NordicMission Production, and late 2019 we released out debut album "Darkness devour" on Dusktone from Italy.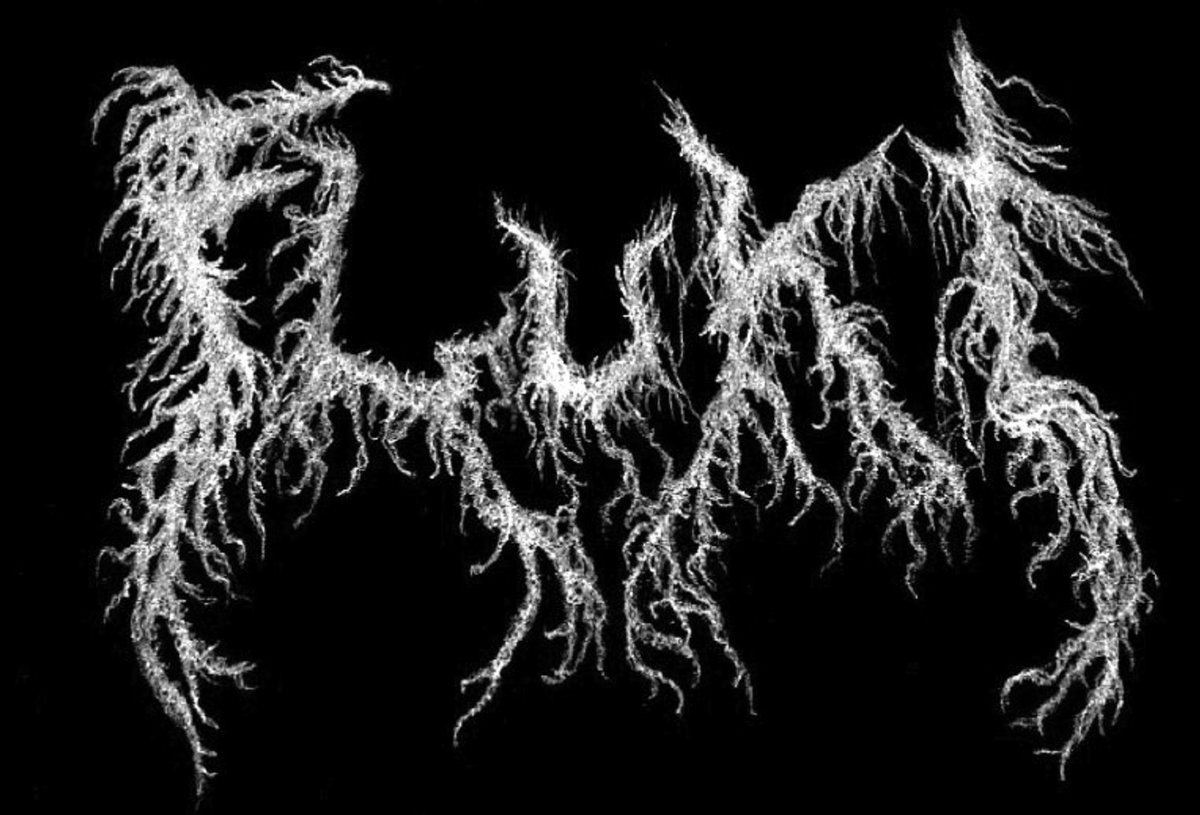 I discovered you thanks to the excellent distributor/label of Christian Metal Nordic Mission. Do you consider yourself as a Christian band? You don't necessarily mention it...
A.Ø: Flukt is a non-religious and non-political band, we all have different believes, but some of us is Christians.
O.K.F: We dont consider ourselves a "christian band" but Flukt has some Christian members. We're more about the music itself, and not so much the lyrical part.
Darkness Devour, your last album, is a pure wonder that should delight the fans of Norwegian Black music from the 90's, but at the same time your sound is a bit more modern...Did you want to make a "synthesis" ?
SE: All though I did not write much other than the bass parts, I have a lot more influence from newer music and I think that is reflected in my playing. It's hard to stand out within the black metal scene, but I think we have a good mix of new and old.
A.Ø: I think it comes naturally, because grew up in late 90s and the 00s. We follow the music, and do not go after a "formula" or whatever, but 90s Black Metal and 80s Extreme metal is the music I hold closest to my (black) heart. So, I tend to go necro and primitive with my songwriting's. I have to say dynamics is also a huge part of the songwriting for Flukt. Actually, I think dynamics is where Flukt stand out to other bands.
Which are the bands that influenced you the most?
O.K.F: As you probably can tell by listening to our music, most of our influences comes from the Norwegian 90's Black Metal. Mayhem, Satyricon, Gorgoroth etc. But also Thrash and Death metal.
SE: Lately I've been listening to a lot of Within Destruction, Shadow of intent, MGLA and Vildhjarta and they have a huge impact on the music I'm currently writing.
What is Black Metal for you?
SE: Black metal to me is ambience. There are melodic and haunting bands, and there's fast and aggressive. It's a world you're thrown into, more so than other genres. I'm always impressed when bands can create so many layers without a lot of added effects.
A.Ø: Black Metal comes from within, an untamed and undefinable feeling that just need to be expressed somehow through the music. It is aggressive and has a lot of darkness to it, but there is also a sense of beauty to it, necro-beauty, ha!
O.K.F. Black metal, or extreme metal in general I guess, is a big part of my life. About 90% of what I'm listened to is some sort of extreme metal. And I can't seem to grow tired of it. It's the energy and the atmosphere that I really like.
And what do you think of the current scene?
SE: The current scene is really hit or miss. There are a lot of good bands that differentiate themselves, but there are also a lot of bands who seem to just copy the same old. I really like how a lot of bands outside of black metal are starting to incorporate elements into their music like Lorna Shore and Shadow of Intent.
A.Ø: The so called "scene" has lost much of its magic. Nowadays everybody has elements from Black, or extreme metal in its music. Without anything "extreme" in their sound. If you know what I mean? I liked to more dirty, rotten and cold feel the old bands had. Luckily, many of the originators are still active today.
Your first EP "Holocaust" was released in 2015 and has a very warlike atmosphere...Which war is it?
A.Ø: Thank you, glad to hear! The whole ep was inspired musically and lyrically by the WW2.
In 2017 you release the EP "Fortapelse" with Norwegian lyrics on the main title. You alternate between English (a lot) and Norwegian (a little) for your lyrics...what is decisive to make your choice in terms of language?
A.Ø: I go after the feelings I got when I write lyrics, it depends on the subject I'm aiming for. Sometimes it is in Norwegian, and other times it is in English. I like to write and perform in both languages. But I have to say the English language has a little better flow, when it comes to perform vocals in a live situation.
If you had to describe Flukt to someone who doesn't know you yet?'
SE: Like a war zone. Anxiety and fear between the battles, combined with relentless assault.
O.K.F: Uncompromising Norwegian black metal, mainly inspired by the 90's. Or something like that.
Small "current events" question: what do you think of the world today? And do you see reasons for hope and optimism?
SE: The world has always been a bad place, the only difference is that we see more of it due to the constant media attention, combined with instant access to everything through your phone. However, through every disaster, hardship or suffering we as a species go through, we learn something, and we strengthen ourselves. Things right now are tough, but our future will be better because of the things we learn.
A.Ø: The whole covid-19 thing shows we need to change up a bit the way we consume (and abuse) the earth. Sometimes I wonder if this is a sign, like one of the trumpets of the apocalypse? The racial differences and destabilization of the democracy in the western world just show how broken humanity really is. Hey, we are all stuck in the same dirt, right?
If Flukt was a quote or a proverb?
A.Ø: Flukt is Norwegian for flee or escape. I wanted a short Norwegian word for this band.
Your favourite albums of all time?
SE: Fear Factory - Demanufacture The Elijah - I loved, I hated, I destroyed, I created Devil sold his soul - blessed & cursed
O.K.F: Favourite bands or albums are always hard to pick, since it seems to vary almost from day to day. I guess Mayhem 'de mysteriis' stands pretty high, sort of a standard answer. I've always liked 1349 'beyond the apocalypse' a lot, and the three first Gorgoroth albums.
Your Black Metal being rooted in the past of the genre, how do you see the future of this music?
A.Ø: I know for sure that Flukt is walking steady on the same musical path as always. For Black Metal, or metal in general, I believe there is way too many bands out there. It is hard to gain some buzz and attention. And due to how the modern recordings industry is, the soundscape of the music is getting more and more "plastic" and overproduced, with the same samples and tricks and so on. In other words, there is too many bands that sounds too much alike. Someone has to pull the plug, to quote Dave Mustaine.
O.K.F. There aren't too many good new Black Metal bands, I guess it's hard to make something that haven't been done before, or sounds too similar to the well-known bands. But we will certainly try our best!
You can conclude as you wish! Thanks again!
A.Ø: Thank you for this interview, you have asked us some great questions!
Flukt fait partie de cette espèce protégée de groupes norvégiens a porter haut la flamme du Black Metal des années 90. Aux côtés de Mork et quelques autres gardiens du temple ces derniers se sont confiés a mois en Juin avec beaucoup de sympathie. Un groupe ouvert d'esprit (fait plutôt rare dans le True Norwegian Black Metal) puisqu'il publie ses disques sur un label de Metal chrétien avec certains de ses membres qui se disent également chrétiens, tout en étant un groupe apolitique et non-religieux...Une belle découverte, et, en ce qui me concerne, un album qui m'a bien botté les fesses ! Le Scribe, 26/07/2020
FLUKT : UNE EVASION VERS LE CIEL DU NORD
"Pour moi, le black metal, c'est l'ambiance. Il y a des groupes mélodiques et obsédants, et il y a des groupes rapides et agressifs. C'est un monde dans lequel on est plongé, plus que dans d'autres genres. Je suis toujours impressionné quand les groupes peuvent créer autant de couches sans beaucoup d'effets supplémentaires."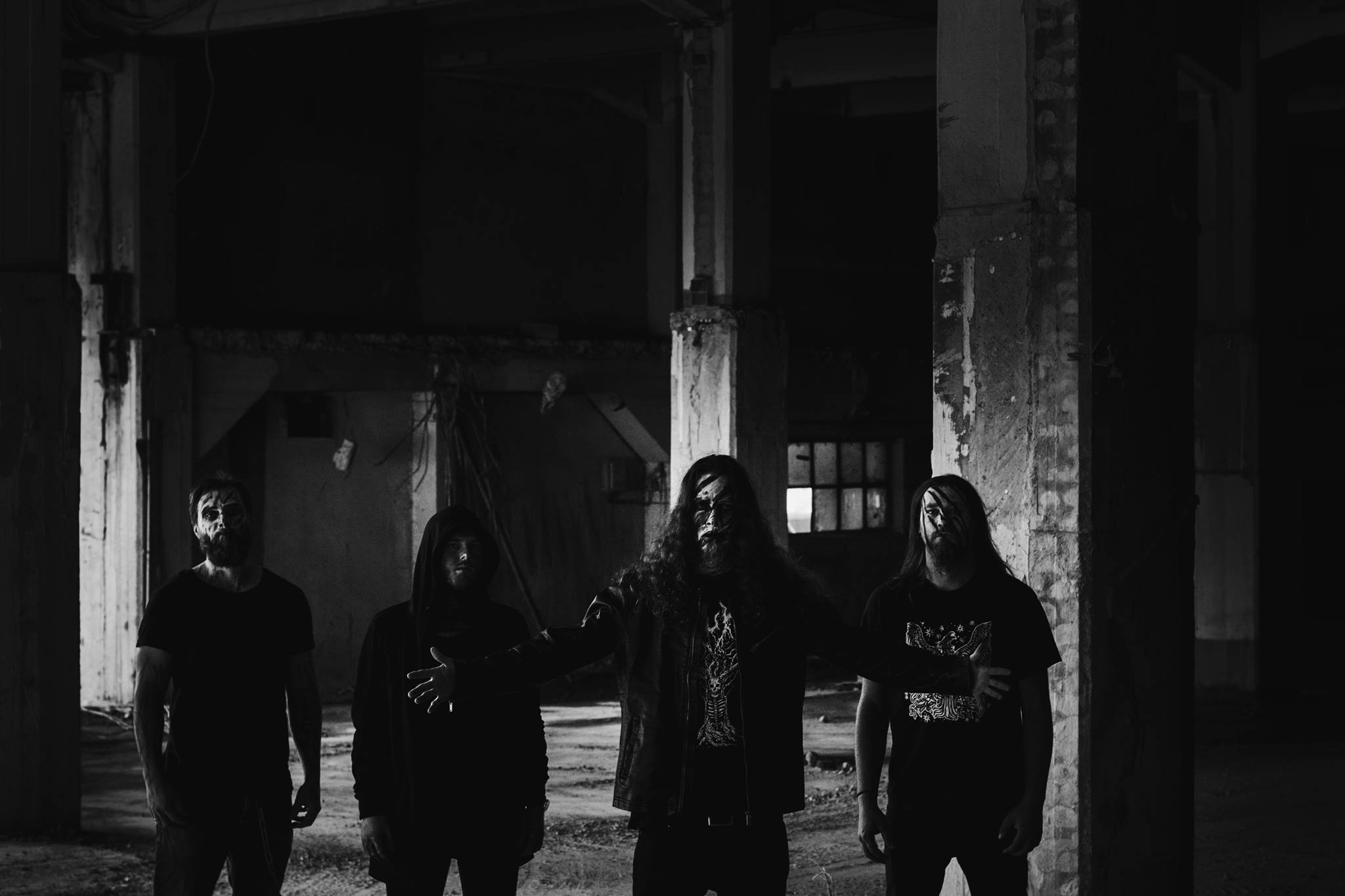 Bonjour Flukt, vous êtes norvégiens et vous jouez depuis 2014 un Black Metal old school très orienté "90's"...Pouvez-vous nous en dire un peu plus sur le groupe ?
A.Ø : Oui, nous avons commencé en duo en 2014, à l'époque c'était moi aux guitares et au chant et F.H jouait de la batterie. Nous avons enregistré notre premier ep "Holocaust" pendant l'hiver 2014, avec une sortie début 2015. Peu après, O.K.F a rejoint Flukt aux guitares et nous avons enregistré le single "Sadist". Flukt a fait ses débuts sur scène au légendaire festival Inferno à Oslo, en 2016. S.E. y jouait de la basse de session. Il a ensuite rejoint le groupe en tant que bassiste permanent. À cette époque, nous étions tous les quatre dans un groupe de Thrash Metal nommé Cyanide (dissous en 2017). Au fil des ans, nous avons joué dans plusieurs clubs et festivals, principalement en Norvège. En 2017, nous avons sorti un single de 7 pouces par l'intermédiaire de Nordic Mission Productions, et fin 2019, nous avons sorti notre premier album "Darkness devour" sur Dusktone en Italie.
Je vous ai découvert grâce à l'excellent distributeur/label de Christian Metal Nordic Mission. Vous considérez-vous comme un groupe chrétien ? Vous ne le mentionnez pas nécessairement...
A.Ø : Flukt est un groupe non religieux et apolitique, nous avons tous des croyances différentes, mais certains d'entre nous sont chrétiens.
O.K.F : Nous ne nous considérons pas comme un "groupe chrétien" mais Flukt a quelques membres chrétiens. Nous nous intéressons davantage à la musique elle-même, et pas tellement à la partie lyrique.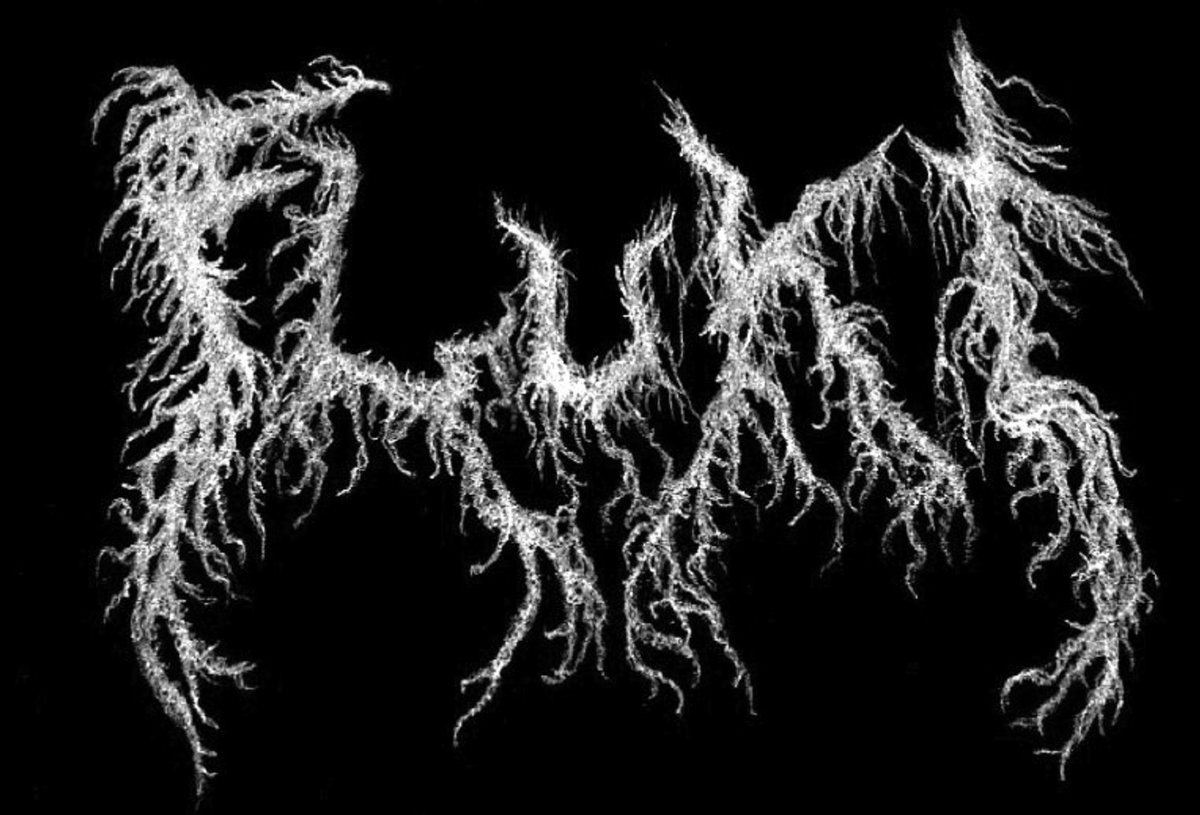 Darkness Devour, votre dernier album, est une pure merveille qui devrait ravir les fans de musique noire norvégienne des années 90, mais en même temps votre son est un peu plus moderne... Vouliez-vous faire une "synthèse" ?
SE : Bien que je n'aie pas écrit grand-chose d'autre que les parties de basse, j'ai reçu beaucoup plus d'influence des musiques plus récentes et je pense que cela se reflète dans mon jeu. Il est difficile de se démarquer au sein de la scène black metal, mais je pense que nous avons un bon mélange de musique nouvelle et ancienne.
A.Ø : Je pense que cela vient naturellement, parce que j'ai grandi à la fin des années 90 et au début des années 00. Nous suivons la musique, et nous ne recherchons pas une "formule" ou autre, mais le Black Metal des années 90 et le Metal extrême des années 80 est la musique qui me tient le plus à coeur (au noir). J'ai donc tendance à faire de la musique nécro et primitive dans mes compositions. Je dois dire que la dynamique est aussi une part importante de l'écriture des chansons de Flukt. En fait, je pense que la dynamique est ce qui distingue Flukt des autres groupes.
Quels sont les groupes qui vous ont le plus influencé ?
O.K.F : Comme vous pouvez probablement le constater en écoutant notre musique, la plupart de nos influences viennent du Black Metal norvégien des années 90. Mayhem, Satyricon, Gorgoroth etc. Mais aussi du Thrash et du Death metal.
SE : Dernièrement, j'ai écouté beaucoup de Within Destruction, Shadow of intent, MGLA et Vildhjarta et ils ont un impact énorme sur la musique que j'écris actuellement.
Qu'est-ce que le Black Metal pour vous ?
SE : Pour moi, le black metal, c'est l'ambiance. Il y a des groupes mélodiques et obsédants, et il y a des groupes rapides et agressifs. C'est un monde dans lequel on est plongé, plus que dans d'autres genres. Je suis toujours impressionné quand les groupes peuvent créer autant de couches sans beaucoup d'effets supplémentaires.
A.Ø : Le Black Metal vient de l'intérieur, un sentiment indompté et indéfinissable qui doit juste être exprimé d'une manière ou d'une autre à travers la musique. Il est agressif et très sombre, mais il y a aussi un sentiment de beauté, de nécro-beauté, ha !
O.K.F. Le black metal, ou le métal extrême en général je suppose, est une grande partie de ma vie. Environ 90 % de ce qu'on m'écoute est une sorte de métal extrême. Et je n'arrive pas à m'en lasser. C'est l'énergie et l'atmosphère que j'aime vraiment.
Et que pensez-vous de la scène actuelle ?
SE : La scène actuelle est vraiment très bonne. Il y a beaucoup de bons groupes qui se différencient, mais il y a aussi beaucoup de groupes qui semblent simplement copier les mêmes vieux trucs. J'aime vraiment la façon dont beaucoup de groupes en dehors du black metal commencent à incorporer des éléments dans leur musique comme Lorna Shore et Shadow of Intent.
A.Ø : La soi-disant "scène" a perdu beaucoup de sa magie. Aujourd'hui, tout le monde intègre des éléments du black ou du métal extrême dans sa musique. Sans rien d'"extrême" dans leur son. Si vous voyez ce que je veux dire ? J'aimais bien que les anciens groupes aient un son plus sale, plus pourri et plus froid. Heureusement, beaucoup de leurs créateurs sont encore actifs aujourd'hui.
Votre premier EP "Holocaust" est sorti en 2015 et a une atmosphère très guerrière... De quelle guerre s'agit-il ?
A.Ø : Merci, content de l'entendre ! L'ensemble du ep a été inspiré musicalement et lyriquement par la seconde guerre mondiale.
En 2017, vous sortez l'EP "Fortapelse" avec des paroles en norvégien sur le titre principal. Vous alternez entre l'anglais (beaucoup) et le norvégien (un peu) pour vos paroles... qu'est-ce qui est décisif pour faire votre choix en termes de langue ?
A.Ø : Je vais chercher les sentiments que j'ai eu en écrivant les paroles, cela dépend du sujet que je vise. Parfois, c'est en norvégien, et d'autres fois, c'est en anglais. J'aime écrire et jouer dans les deux langues. Mais je dois dire que la langue anglaise a un peu plus de fluidité, quand il s'agit de chanter en situation réelle.
Si vous deviez décrire Flukt à quelqu'un qui ne vous connaît pas encore ?
SE : Comme une zone de guerre. L'anxiété et la peur entre les batailles, combinées à des assauts incessants.
O.K.F : Black metal norvégien sans compromis, principalement inspiré par les années 90. Ou quelque chose comme ça.
Petite question "d'actualité" : que pensez-vous du monde aujourd'hui ? Et voyez-vous des raisons d'espérer et d'être optimiste ?
SE : Le monde a toujours été un mauvais endroit, la seule différence est que nous en voyons plus grâce à l'attention constante des médias, combinée à un accès instantané à tout par le biais de votre téléphone. Cependant, à travers chaque catastrophe, difficulté ou souffrance que nous traversons en tant qu'espèce, nous apprenons quelque chose et nous nous renforçons. Les choses sont difficiles en ce moment, mais notre avenir sera meilleur grâce à ce que nous apprenons.
A.Ø : Toute l'affaire du covid-19 montre que nous devons changer un peu la façon dont nous consommons (et abusons) la terre. Je me demande parfois si c'est un signe, comme une des trompettes de l'apocalypse ? Les différences raciales et la déstabilisation de la démocratie dans le monde occidental montrent à quel point l'humanité est vraiment brisée. Nous sommes tous coincés dans la même saleté, n'est-ce pas ?
Si Flukt était une citation ou un proverbe ?
A.Ø : Flukt est le mot norvégien pour dire "fuir" ou "s'échapper". Je voulais un petit mot norvégien pour ce groupe.
Vos albums préférés de tous les temps ?
SE: Fear Factory - Demanufacture The Elijah - I loved, I hated, I destroyed, I created Devil sold his soul - blessed & cursed
O.K.F : Les groupes ou albums préférés sont toujours difficiles à choisir, car cela semble varier presque d'un jour à l'autre. J'imagine que Mayhem "de mysteriis" est assez élevé, une sorte de réponse standard. J'ai toujours beaucoup aimé 1349 "beyond the apocalypse" et les trois premiers albums de Gorgoroth.
Votre Black Metal étant ancré dans le passé du genre, comment voyez-vous l'avenir de cette musique ?
A.Ø : Je suis sûr que Flukt suit le même chemin musical que d'habitude. Pour le Black Metal, ou le metal en général, je crois qu'il y a beaucoup trop de groupes. Il est difficile d'attirer l'attention et d'attirer le buzz. Et à cause de la façon dont l'industrie du disque moderne est organisée, le paysage sonore de la musique devient de plus en plus "plastique" et surproduit, avec les mêmes échantillons et les mêmes trucs, etc. En d'autres termes, il y a trop de groupes qui se ressemblent trop. Quelqu'un doit débrancher la prise, pour citer Dave Mustaine.
O.K.F. Il n'y a pas beaucoup de bons nouveaux groupes de Black Metal, je suppose qu'il est difficile de faire quelque chose qui n'a pas été fait auparavant, ou qui sonne trop semblable aux groupes connus. Mais nous ferons certainement de notre mieux !
Vous pouvez conclure comme vous le souhaitez ! Merci encore !
A.Ø : Merci pour cette interview, vous nous avez posé de très bonnes questions !