REVIEW -FR/ENG - KOMMANDANTUR PORN CLUB - LUTETIA - 2020 - Gothic Rock/Disco Metal/Psychobilly
KOMMANDANTUR PORN CLUB
LUTETIA-2020
Disco Goth Metal & Rock'n'Roll
Kommandantur Porn Club a tout de la belle découverte ! Déjà, un nom plus qu'ambigu qui change un peu en cette période désespérante de montée galopante de politiquement correct. Plus virale que le covid-19, leur musique va vous infecter durablement. Les 6 titres de cet EP vous feront naviguer entre disco rock'n'roll, metal gothique, goth rock, psychobilly avec des influences parfaitement digérées. Il faut dire que les briscards derrière le groupe ne sont pas nés de la dernière pluie : un membre du groupe de Black Metal occitan Khaos Dei, un membre aussi présent dans Mesmerize ou Discard.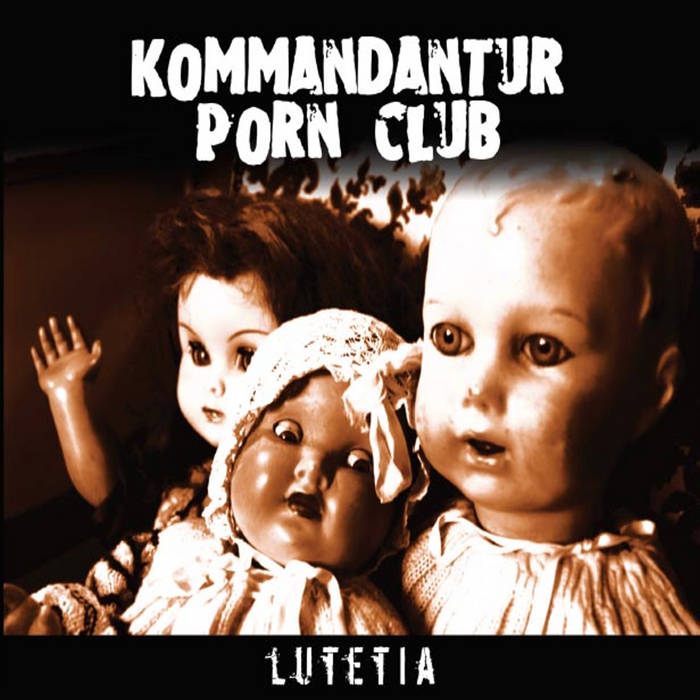 Du coup, loin de singer les grands noms du goth ou du Metal goth comme l'auraient fait de jeunes gens trop appliqués, cette bande de déviants a l'esprit fort rock'n'roll nous renvoient avec joie vers un groupe que l'on a tant aimé pour sa liberté d'esprit : Type O Negative. Même si les deux groupes ne sonnent pas pareil, il y a chez eux ce même esprit de dérision, ce goût très shock rock pour la provocation tous azimuts (sexualité, bestialité, perversions, violence) digne d'une bande de droogs échappés d'Orange Mécanique.
Votre Scribe se réjouit du fond de l'âme (encrassée) d'un disque aussi vivifiant, qui devrait faire vibrer ceux qui, parmi vous, se fichent des étiquettes mais cherchent le frisson sans tabou, le vrai !
Kommandantur Porn Club has all the makings of a great discovery! Already, a more than ambiguous name that changes a little in this desperate period of galloping rise of political correctness. More viral than covid-19, their music will infect you for a long time. The 6 tracks of this EP will make you navigate between disco rock'n'roll, goth metal, goth rock, with perfectly digested influences. It must be said that the briscards behind the band were not born of the last rain: a member of the Occitan Black Metal band Khaos Dei, a member also present in Mesmerize or Discard.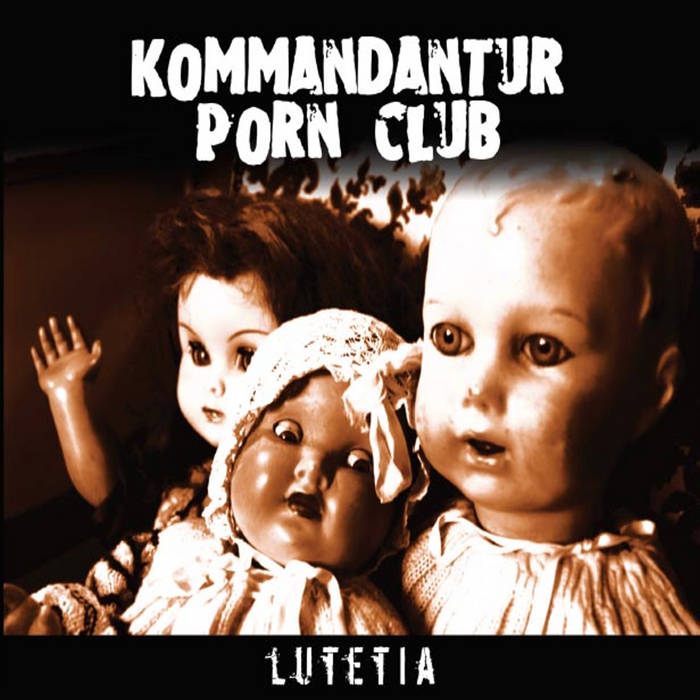 As a result, far from singing the great names of Goth or Goth Metal as young people would have done, this band of deviants with a strong rock'n'roll spirit send us back with joy to a band that we loved so much for its freedom of spirit: Type O Negative. Even if the two bands don't sound the same, they have the same spirit of derision, this very shock rock taste for provocation in all directions (sexuality, bestiality, perversions, violence) worthy of a band of droogs escaped from Orange Mécanique.
Your Scribe rejoices in the (dirty) soul of such an invigorating record, which should thrill those of you who don't care about labels but are looking for thrills without taboos, the real thing!