LES CROCS DU SCRIBE N° 35 SPECIAL KLONOSPHERE - AVEC MAMA'S GUN - UNCUT - LAG I RUN
"Klonosphère est une agence de promotion et de distribution physique et numérique via Season Of Mist pour l'Europe et The Orchard (Sony) issue du collectif artistique réunissant les groupes KLONE, HACRIDE et TREPALIUM crée à Poitiers le 11 Septembre 2001.
Les univers approchés gravitent autour du ROCK, du METAL, de la POP, et de leurs dérivés" (Extrait du Site Web de Klonosphere)
70'S Psych Stoner Power Trio
Allez, on fait un saut dans le temps avec le Power Trio de Limoges Mama's Gun et leur Heavy Rock teinté Led Zeppelin et Black Sabbath (le groove et les riffs quoi !) qui aurait connu des relations inavouables avec le Stoner de Queens Of The Stone Age (le son des grattes, la lourdeur presque Doom de certains passages bien huileux). Bref, chez les flingues a Maman ça rocke, ça swingue, ça transpire en analogique comme au bon vieux temps ! Vintage ? Pourquoi pas, mais le groupe est bel et bien vivant et dégage sur ces dix titres une énergie qui n'a pas d'âge. Comme une envie d'allumer un bon pétard et de se laisser porter par cette atmosphère psychédélique et psychotrope.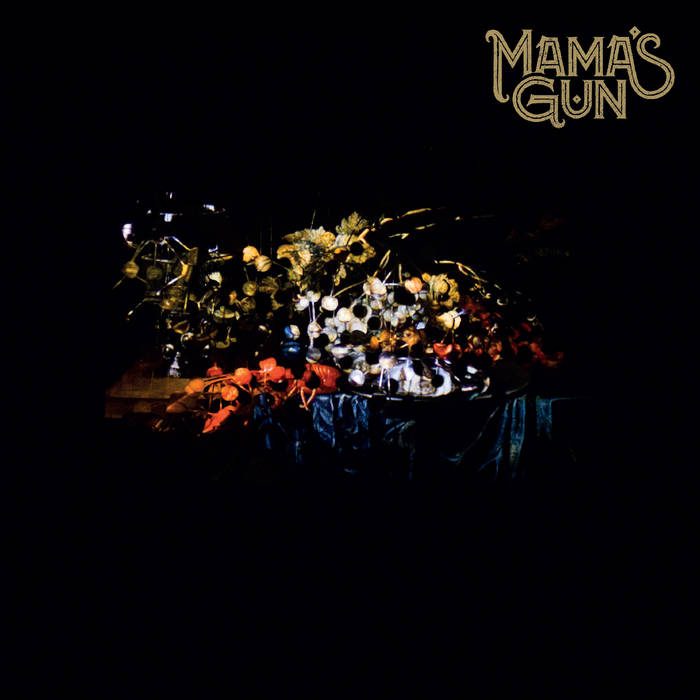 Le trio s'y entend en matière de Rock graisseux et subtil à la fois et doit sans doute mettre le feu aux planches en concert. Dignes héritiers de l'Experience de Hendrix ou de Cream (le côté Power Trio) les gars de Mama's Gun nous prouvent une fois de plus que le Rock'n'Roll, le vrai, le poilu, n'en finira jamais de revenir et de ressusciter. Il meurt toujours et revient toujours d'entre les morts, c'est son karma. Un album délicieux, qui se déguste comme un bon vin et dévoile a nos oreilles enchantées un groupe qui envoie le bois !
UNCUT - FROM BLUE (2019 KLONOSPHERE/SEASON OF MIST)
Hard Rock / Rock'n'Roll
Uncut, venus de Poitiers, nous proposent un cocktail de Hard Rock et de Rock gorgé de sève qui groove comme c'est pas permis !
Elevés au son du Rock des 70's (le meilleur ?) les trois potos proposent sur cet EP 7 titres une synthèse de Rock hendrixien pétri de Blues et de Soul et d'un Hard Rock des premiers âges (Deep Purple, Led Zeppelin, Blue Cheer, Grand Funk) qui décoiffe. A la fois funky dans les rythmiques et hyper dynamiques dans les riffs le Power Trio, au travers de titres comme "Gold Digger Woman" semblent franchement sortis d'un Iceberg façon Hibernatus tant leur son est authentique et le rendu de haute volée !
Dans la lignée de leurs collègues de chez Mama's Gun, Uncut dévoilent ici quelque chose qui ressemble à un secret bien gardé : qui a dit que la France n'était pas un pays de Rock'n'Roll ?
Bien sûr, ils n'inventent rien de nouveau, mais on s'en fout car on s'éclate totalement à l'écoute de ces 7 brûlots qui viennent gentiment nous rappeler qu'est ce que c'est que le ROCK ! Merci messieurs !
LAG I RUN - VAGRANT SLEEPERS (2019 KLONOSPHERE/SEASON OF MIST)
Intéressant cas que celui de Lag I Run : ce quatuor nous accueille dans une atmosphère onirique et fantastique (ils revendiquent l'influence de Terry Gilliam, Jules Verne ou Stanley Kubrick) pour nous donner à entendre une véritable oeuvre d'une ouverture d'esprit rare (ça va de la Pop à l'électro en passant par le Metal, le Prog ou la World Music !) et qui se tient avec une cohérence impressionnante. Bien évidemment nous avons affaire avec de fines gâchettes (indispensable dans ce type de Rock/Fusion complexe) et l'on pense tour a tour à Queen (les choeurs) ou Muse (les arrangements), Yes ou King Crimson, Faith No More ou Devin Townsend. Bref, que du lourd. Que voulez vous, l'album de Lag I Run c'est de la haute volée, essayez et vous verrez bien :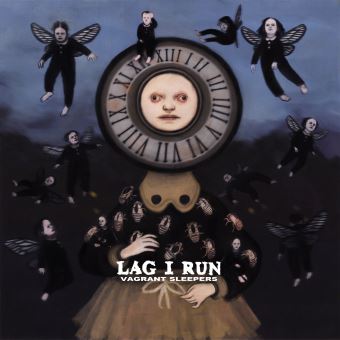 Une vision impressionnante et colorée d'un Rock bien vivant, porté par le chant splendide de Nay Windhead (également à la guitare) cerveau du projet et artiste réellement atypique (la comparaison avec Devin Townsend n'est pas folle du tout !) et des arrangements d'une beauté absolument saisissante ! UNE VRAIE PÉPITE !