Manifestation Obscure - Interview Towering - FR/ENG - Death Metal/Black Metal
Towering veut dire "imposant" en français, et il est difficile de trouver un mot qui colle mieux a l'identité musicale de ce groupe parisien. Écrasant, suffocant, noir comme la suie, le Death Metal teinté de Black de Towering rase tout sur son passage. A l'occasion de la sortie de la bombe "Obscuring Manifestation" Le scribe a voulu en savoir un peu plus.
Bonjour Towering, et merci de bien vouloir répondre à mes questions ! Pouvez vous nous relater les origines du groupe ?
Bonjour, et merci pour cette interview !
Towering a commencé à l'horizon 2013 / 2014 lorsque je me suis mis à composer des premiers morceaux de Death old-school, qui se retrouveraient plus tard sur notre première démo. Début 2014 je me suis mis à chercher d'autres musiciens, et des amis en commun m'ont mis en contact avec Christnacht qui a pu écouter les premiers titres et me rejoindre de façon officielle. De là, nous avons pu recruter notre premier batteur Wargod, avec qui le travail de répétition et de composition a pu réellement débuter. Après plusieurs mois de recherches Necrovorator nous rejoint à la basse en 2015 pour finaliser le line-up, commencer les concerts et enregistrer notre démo qui sortit en mars 2016. En fin d'année, le départ de Wargod nous amena à recruter Mortem en début 2017, qui marqua un gros changement pour Towering en nous faisant nous éloigner du côté old-school vers des compositions plus sombres et plus travaillées, qui résultèrent en notre premier album 'Obscuring Manifestation'.
Vous fûtes, ou êtes toujours, membres de groupes de Black Metal comme Unholy War, Funeral Desekrator ou Mortis Mutilati. Qu'est ce qui a déclenché cette envie de Black/Death avec Towering ?
A la base mon genre de prédilection est le Death Metal. Plus jeune j'avais déjà lancé un projet de Death mais qui n'a jamais abouti, et j'avais mis de côté ce genre pendant un temps. De là, jouer avec Funeral Desekrator m'a permis de développer l'énergie et l'envie de monter un projet de Death old-school, qui évolua plus tard en une musique plus lourde et plus sombre. C'est pourquoi au sein de Towering nous nous "retrouvons" plus autour du Black que du Death de part nos influences et nos goûts.
D'ailleurs, pour vous, c'est quoi ce serpent de mer que l'on nomme Black/Death, Death/Black ou Blackened Death Metal ?
Il est vrai qu'il est facile de s'y perdre, mais à mon sens cela gravite surtout autour du sens et de la démarche du groupe. Ce n'est qu'une étiquette, mais elle résume plutôt bien la jonction entre ces deux style de Metal, en se focalisant sur la puissance tout en véhiculant une ambiance et des émotions lourdes. A savoir laquelle placer sur nous, peu importe, car pour nous nous faisons du Death Metal teinté de notre propre atmosphère !
Après deux démos, vous sortez cette année votre premier album Obscuring Manifestation. Une véritable bombe ! Hybreed Studios vous ont fait un son de malades ! Pouvez vous nous parler du processus de création et d'enregistrement de ce monolithe de metal de la mort noire ?
Les idées et concepts que nous avons placés dans cet album remontent à un certain temps dans l'histoire de Towering, mais ceux-ci ont énormément évolué, ou plutôt mûri tout au long du processus. Disons que c'est à partir de la composition de titres comme 'Growing Seed of Agony' (qui étaient beaucoup moins travaillés/recherchés à l'époque) que nous savions que nous voulions nous orienter vers une musique plus sombre. L'arrivée de Mortem à la batterie a concrétisé cette envie et dès lors notre musique a pris un tournant qui se retrouve au final sur Obscuring Manifestation. De là, de nombreuses heures et mois de travail de composition, d'arrangement et de réarrangement d'anciens titres, de répétition et surtout d'enregistrement ont été nécessaires pour concrétiser ce premier album.
A la base, le Hybreed Studios était notre studio de répétition, mais au fur et à mesure de discussions avec Andrew nous avons pu nous rendre compte de sa vision et de son approche sur le travail de production d'un album. Etant en parfait accord avec ce que nous recherchions, nous lui avons confié le son de notre titre se retrouvant sur la compilation 'We Are French Fuck You! #2', et au vu du résultat il était évident pour nous que nous lui confierions l'album ! Et le résultat est au-delà de nos attentes.
Des concerts en vue ou en cours ? A quoi peut on s'attendre lors d'un live de Towering ?
Nous sommes en constante recherche de dates afin de défendre notre album, et surtout parce que la musique de Towering prend toute son ampleur sur scène ! Un des mots qui nous revient le plus souvent à l'issue de nos concerts est "intense". Nous donnons toute l'énergie que nous avons en nous, et la puissance véhiculée sur l'album se retrouve décuplée en live.
Pour l'instant nous travaillons activement à la mise en place de dates en province pour l'horizon 2020, et d'ici là la date exclusive Dolorem Records aux côtés de Storm Upon the Masses, Creeping Fear et Kaabalh permettra de mettre une grosse claque au Klub de Paris !
Vos influences en termes de groupes et de courants pour Towering ?
Nos influences personnelles sont très variées, mais je pense pouvoir citer quelques noms sur lesquels nous nous retrouvons tous, comme Azarath, Misþyrming, Zhrine, Vader, Emperor, Absu...
Votre vision du BM et du Death Metal en 2019 ?
Je pense que ce sont des styles qui ont énormément évolué ces dernières années, notamment grâce à la mouvance 'Post' qui a permis l'arrivée d'éléments modernes qui se mélangent bien à la brutalité et l'intensité de ces styles. Des groupes comme Amenra, Regarde Les Hommes Tomber, Ulcerate, Zhrine et d'autres, ont réussi à créer et développer de nouveaux horizons. A côté de cela, la scène Old-School reste très forte avec de jeunes groupes ayant parfaitement saisi l'essence même des origines de ces genres.
Il règne une ambiance de guerre sombre et définitive sur votre album et vous abordez le "poison" qu'est l'humanité...Pensez vous que nous touchons à notre fin ? Climat, guerres, destruction des espèces animales et de la flore, famines, violence, c'est clair que l'apocalypse n'a jamais semblée aussi proche...quel est votre point de vue là dessus ?
Ce sont effectivement des thèmes et des réflexions abordés dans les paroles que je laisse découvrir sur l'album, mais effectivement l'Humain est avant tout le propre acteur de sa perte et il est indéniable que tout est d'autant plus précipité de nos jours.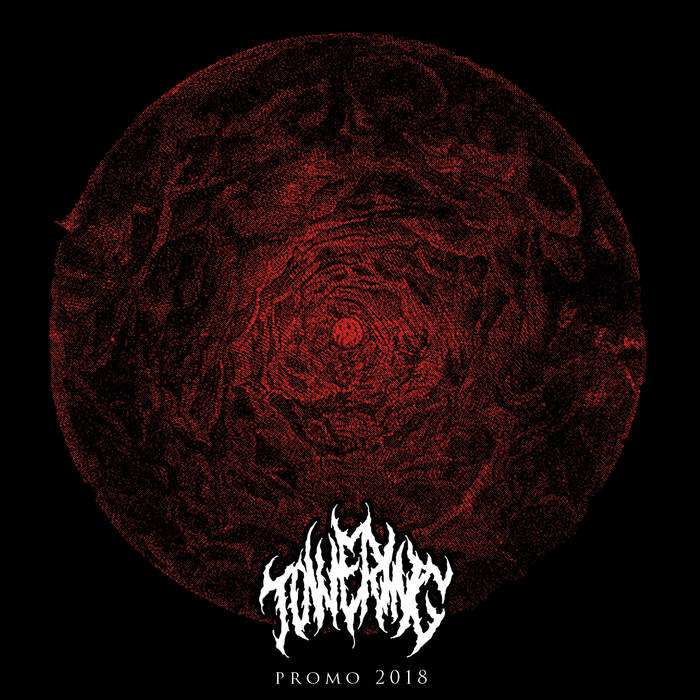 Vos 20 albums préférés de tous les temps ?
Difficile, voire impossible de lister ceux de tous les membres ici ! Je renvoie donc aux groupes cités plus haut, et à leurs albums phares, auxquels on peut rajouter tous les classiques du Thrash, Black et Death des années 80 / 90.
Jouer à l'étranger, effectuer une mini-tournée, commencer l'écriture du deuxième album… la liste est longue !
Espace libre : ajoutez ce que vous voulez !!
Un énorme merci pour cette interview, et surtout à tous les lecteurs l'ayant parcourue !
ENGLISH VERSION
Towering means "imposing" in French, and it is difficult to find a word that fits better with the musical identity of this Parisian group. Overwhelming, suffocating, black as soot, Towering's Death Metal, tinted with Black, shaves everything in its path. On the occasion of the release of the bomb "Obscuring Manifestation" The scribe wanted to know a little more.

Hello Towering, and thank you for answering my questions! Can you tell us about the origins of the group?

Hello, and thank you for this interview!

Towering started in 2013 / 2014 when I started composing the first pieces of Death old-school, which would later be on our first demo. At the beginning of 2014 I started looking for other musicians, and common friends put me in touch with Christnacht who was able to listen to the first tracks and join me officially. From there, we were able to recruit our first drummer Wargod, with whom the work of rehearsal and composition could really begin. After several months of research Necrovorator joined us on bass in 2015 to finalize the line-up, start the concerts and record our demo which was released in March 2016. At the end of the year, Wargod's departure led us to recruit Mortem in early 2017, which marked a big change for Towering by moving us away from the old-school side towards darker and more elaborate compositions, which resulted in our first album "Obscuring Manifestation".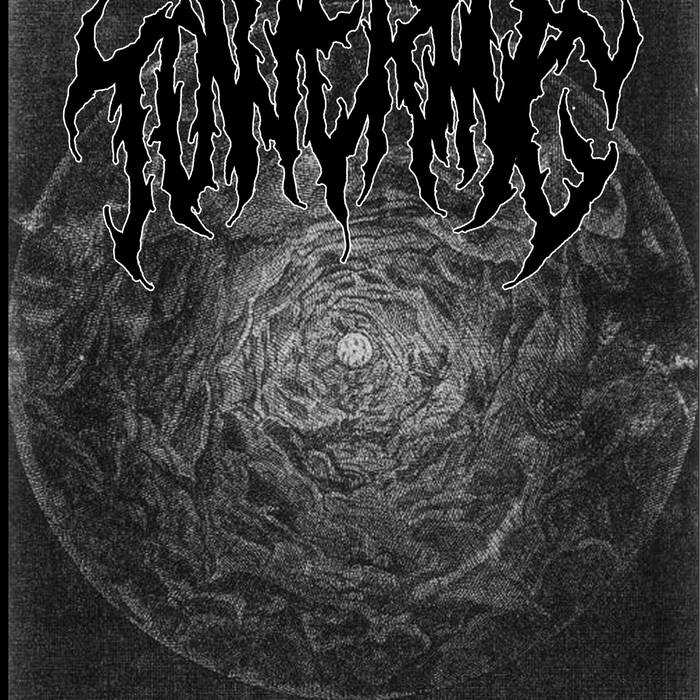 You were, or are still, members of Black Metal bands like Unholy War, Funeral Desekrator or Mortis Mutilati. What triggered this desire for Black/Death with Towering?

Basically my favorite kind of music is Death Metal. When I was younger I had already started a Death project but it never came to fruition, and I had put this genre aside for a while. From there, playing with Funeral Desekrator allowed me to develop the energy and desire to set up an old-school Death project, which later evolved into heavier and darker music. This is why in Towering we "meet" more around Black than Death because of our influences and tastes.
By the way, for you, what is this sea snake called Black/Death, Death/Black or Blackened Death Metal?

It is true that it is easy to get lost in it, but in my opinion it revolves mainly around the meaning and approach of the group. It is only a label, but it sums up rather well the junction between these two styles of Metal, focusing on power while conveying a heavy atmosphere and emotions. Which one to put on top of us, it doesn't matter, because for us we make Death Metal tinged with our own atmosphere!
After two demos, this year you are releasing your first album Obscuring Manifestation. A real bomb! Hybreed Studios made you sound sick! Can you tell us about the process of creating and recording this monolith of black death metal?

The ideas and concepts we have placed in this album go back some time in Towering's history, but they have evolved enormously, or rather matured throughout the process. Let's say that it was from the composition of titles like'Growing Seed of Agony' (which were much less worked on/researched at the time) that we knew we wanted to move towards a darker music. Mortem's arrival on drums concretized this desire and from then on our music took a turn which is finally reflected in Obscuring Manifestation. From there, many hours and months of work, composing, arranging and rearranging old tracks, rehearsing and above all recording were necessary to make this first album a reality.

Originally, Hybreed Studios was our rehearsal studio, but as we discussed with Andrew we were able to see his vision and approach to the work of producing an album. Being in perfect agreement with what we were looking for, we entrusted him with the sound of our track on the compilation "We Are French Fuck You! #2', and from the result it was obvious to us that we would entrust the album to him! And the result is beyond our expectations.

Are there any concerts in sight or in progress? What can you expect during a Towering live show?

We are constantly looking for dates to defend our album, and especially because Towering's music is taking off on stage! One of the words that most often comes to mind at the end of our concerts is "intense". We give all the energy we have in us, and the power conveyed on the album is multiplied tenfold live.

For the moment we are actively working on setting up dates in the provinces for 2020, and until then the exclusive Dolorem Records date alongside Storm Upon the Masses, Creeping Fear and Kaabalh will allow us to slap the Klub in Paris!

Your influences in terms of bands and music styles for Towering?

Our personal influences are very varied, but I think I can mention a few names on which we all agree, such as Azarath, Misþyrming, Zhrine, Vader, Emperor, Absu...
What is your vision of BM and Death Metal in 2019?

I think these are styles that have evolved enormously in recent years, thanks in particular to the'Post' movement that has allowed the arrival of modern elements that blend well with the brutality and intensity of these styles. Groups like Amenra, Regarde Les Hommes Tomber, Ulcerate, Zhrine and others, have succeeded in creating and developing new horizons. Besides that, the Old-School scene remains very strong with young bands having perfectly grasped the very essence of the origins of these genres.

There is a dark and definitive atmosphere of war on your album and you talk about the "poison" that is humanity... Do you think we are reaching our end? Climate, wars, destruction of animal and plant species, famine, violence, it is clear that the apocalypse has never seemed so close...what is your point of view on this?

These are indeed themes and reflections addressed in the lyrics that I let you discover on the album, but indeed the Human is above all the own actor of his loss and it is undeniable that everything is all the more precipitated nowadays.

Your 20 favorite albums of all time?

It is difficult, if not impossible, to list those of all the members here! I would therefore refer to the groups mentioned above, and their flagship albums, to which can be added all the Thrash, Black and Death classics of the 80s and 90s.
Your future projects?

Playing abroad, going on a mini-tour, starting writing the second album... the list is long!
Free space: add what you want!

A huge thank you for this interview, and especially to all the readers who read it!

Thank you Towering