DARKNESS AND CONFUSION : INTERVIEW WITH GNAW THEIR TONGUES (EXPERIMENTAL BLACK METAL)
INTERVIEW MAURICE DE JONG (MORIES) (GNAW THEIR TONGUES/SEIROM/ADERLATING/Cloak of Altering, De Magia Veterum…)
HI Mories, we're going to talk about your whole work here but I just listened to the last Gnaw Their Tongues EP The Atrocious Silence of Our Wounds. For me it's like the soundtrack of the times we are living, some king of eschatological music. Do you agree with that ?

What is the secret reality behind these incredible pieces ? For me it's far from only black metal, it's experimental music, you agree ?
For me these track sound like bluring of reality. A constant state of darkness and confusion. The Black Metal tag has not worked for my music a while now.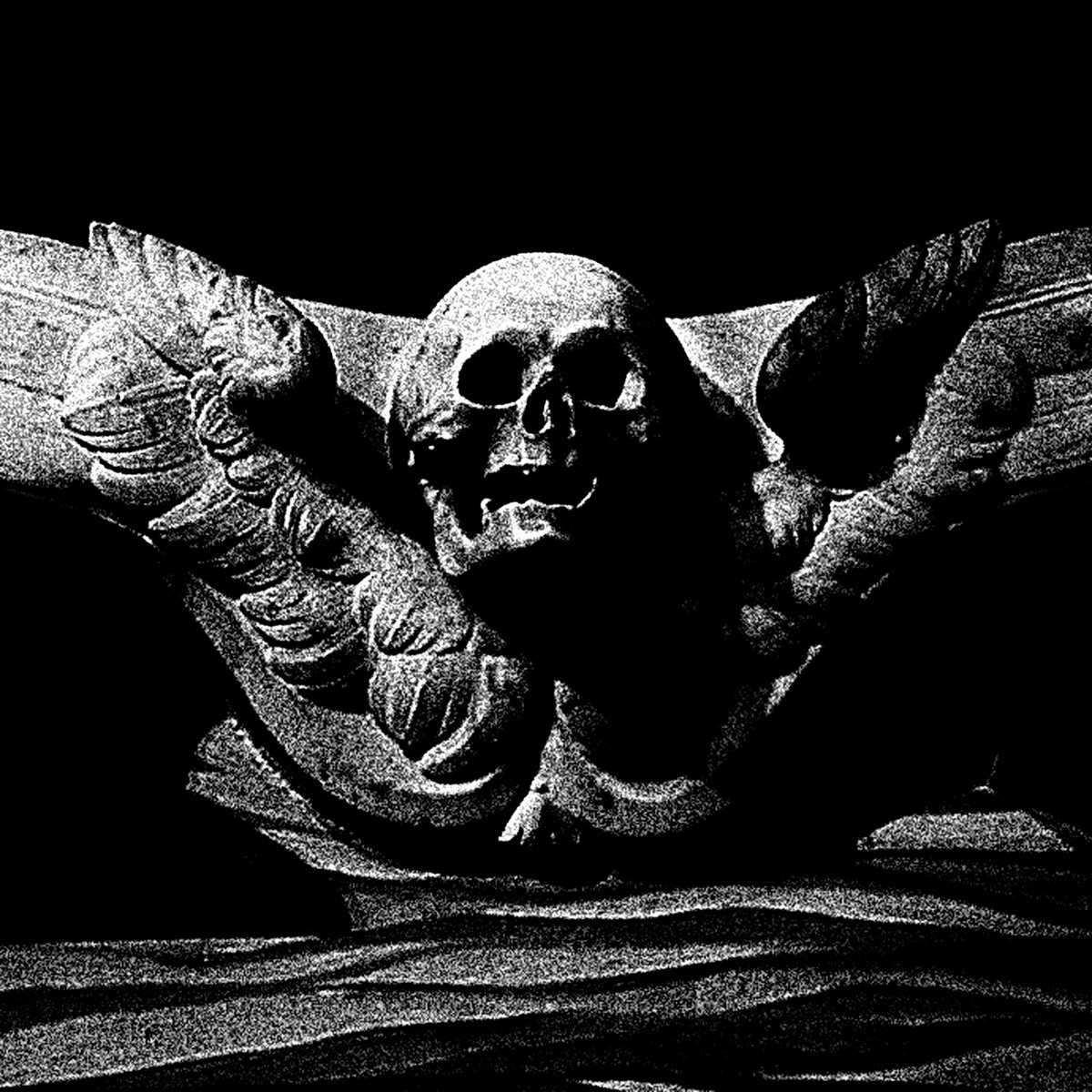 EXPERIMENTAL BLACK METAL GNAW THEIR TONGUES
A few people know you began your career back in the late 80's and early nineties. Can you tell us a few words about this period and bands Cauteror and Soulwound you were into?
Demo stage bands with high school friends/friends..like most bands start. Good time, but youthful/clumsy music. Both bands where doom/death with the latest soulwound demo being almost funeral doom before that was even a used term.
In the end of the nineties you created Ophiuchus, a very weird avant-garde project with black metal, improvisation and electronic sounds. This project became Cloak of Altering later.

Can you explain us what was the project ?
I dont feel the need to explain, only that it was born out of the idea to fuse black metal with electronics. The fact i started making music on a computer was a big part of that. COA is a sort of continuation but that project has altered into something totally different.
De Magia Veterum was created in 2003. It looks like an inflection to a "total black metal" kind of music. Of course it's still completely unique and avant-garde, but it seems that black metal became really the principal music around these times. What was your mindset back then ? What made your music turn even more darker ?
I remember thinking that most BM sounded to tame, i wanted something much wilder. A musical fist in the listerners face. Mentally i was in a very different place than i am now, but thats not really important anymore.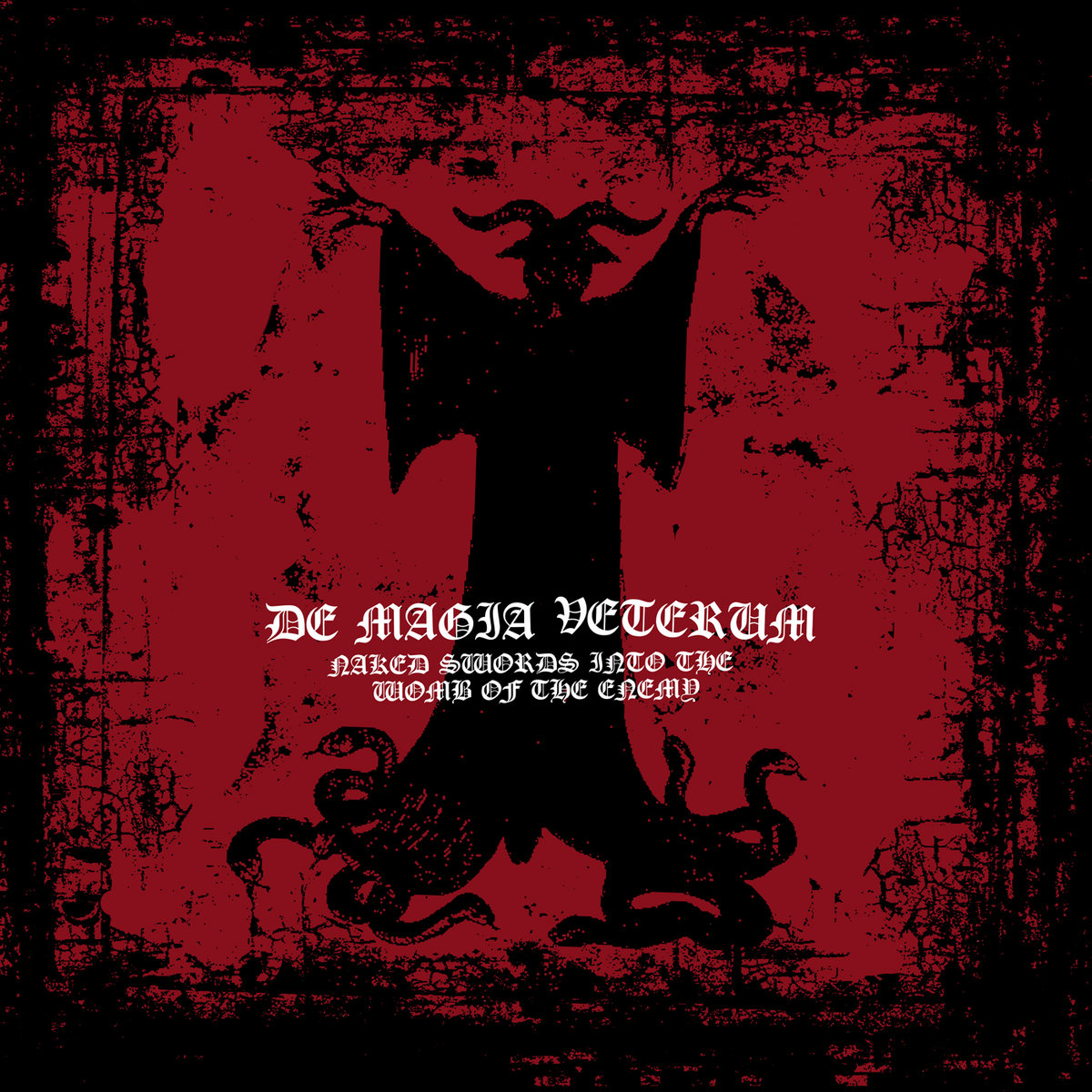 GNAW THEIR TONGUES BLACK METAL FROM OUTER SPACE
2004 is the year of Gnaw their tongues birth. This project is the most well-known by the audience ? Is it also your priority ?
Dont know. Its probably my most know project but i wouldnt say its my most important. Who can choose between children?
L'arrivée de la terne mort triomphante
is the only album (as far as i know) whose titles are all in french, what was the point ? It's also considered as one of your highlights, what do you think of that particular album ?
The french was just an idea. I used german, dutch, sranang tongo, english, french, frisian etc..i like to not be bound to one thing in general. That album was concept album..basicly about death..or the visions of death i had in my mind. It was released on a pretty big label (candlelight records). I was suprised how bad it did in terms of sales. Never understood that.
For me, something is not that simple. Do you see yourselves as a metal musician or an experimental/avant-garde composer ? Maybe Both ? What are your musical influences ?
I see myself as musicmaker. I like a broad spectrum of sound but my initial music listening was rock/metal. And stuff you grow up with stays with you. I would say i'm still the biggest black metal and heavy metal fan (most late eighties / early nineties stuff). Don't care much for new BM. There are some good new heavy metal bands though. But my listening habits has nothing to do with the music i make.
Abyss of longing throats
is a monument of darkness and violence, between industrial music and harsh black metal. Not a real popular music (lol). Do you appreciate the works of Vindsval from Blut Aus Nord ? Is there any "industrial black metal school" ?
I indeed like the ' the work that transform…' a lot ! The more traditional side of BAN is not really my thing.
You created Aderlating in 2008 with the electronic musician Eric Eijspaart. With this entity you play more drone/noise music, when do you feel the need to play electronic sounds like this and more metallish things like GTT ? Do you agree if I say I hear krautrock influences in Aderlating, like Tangerine Dream or Popol Vuh ?
I never listened to krautrock. Maybe we arrived at the same music conclusion as the krautrock guys? Don't know.
Cloak of Altering can be seen as a continuation to Ophiuchus. Can you tell us more about this project ? Manifestation is for me a masterpiece ! I never heard something like that before (and after). What kind of feelings d0 you want to explore with COA ?
COA is me living out my sci-fi dreams through music. Trippy, dreamy, harsh, alien etc. Thats what you get growing up watching sci fi movies.
Are you okay with being schizophrenic ? (lol) I mean, what's the point in the fact of driving so many different projects ? Are you satisfied sometimes ?
I'm probably never satisfied. Nor schizophrenic. All these sides co-exist perfectly in harmony within me. I like to feel free and not be bound by genres. Maybe that's why i have so many different projects.
With Seirom you said you wanted to do something more lightful, positive-drived than your other projects. Was it a way to protect yourself from all the darkness in your usual music ?
Not really protection, more like a diversion. I was tired of the negative stuff. I began to take a toll on me. So i decided to take a break and so something else. It worked very good.
What is your vision of art ? Do you think it can save the world, or, even, save one life ? Maybe the artist's life ?
No vision. My music making is very egocentric and personal. If it affects peoples lifes, thats fine, but it is never a goal.
What can we expect from you in the future ? A new project or maybe you need to focus on one, two or three different ones ? Have you got plans yet ?
I do new projects al the time. Its a way to keep my busy. I have a primitive BM project Hagetisse (3 albums out already, 1 more to be released). I have a new Seirom album ready. I have a new project i'm really excited about called 'Golden Ashes'. Wait and see.
Can you give us the top ten of your favorite albums ever ?
No, because it changes all the time.
How do you see the world today ? Are you optimistic/pessimist ? And in music specially, do you think it's a good period ?
Most pessimistic. I see alot of bands where i can't possibly understand why people like them. They are utterly boring to me. Than i see a lot of great music being totally overlooked.
It probably says more about me than other people.
Do you think somewhere that being dutch had gave you a special vision of music ? I mean, my best friend is dutch and very openminded. Is it a special disease in Nederlands ?
Not being dutch. It probably being born somewhere totally different than where i now live.
Thank you so much Mories for answering !