FR/ENG EXTREME METAL REVIEWS : LES CROCS DU SCRIBE 32 : AKSAYA/BOVARY/OAK/MADRYAL/MORTUARY/MITHRIDATIC/NUMEN/MAIEUTISTE
Bienvenue dans ce nouvel épisode des Crocs du Scribe. C'est vraiment cool de constater que vous êtes nombreuses/nombreux à suivre cette rubrique et a y être fidèle semaine après semaine. Un grand merci à vous, c'est grâce a vous que ce blog perdure contre vents et marées, et les marées ne sont pas rares ! Je dédie ce numéro à vous, les curieu(ses)x, qui avaient toujours cette inextinguible envie de découvrir. En tant que Scribe j'essaie de faire modestement mon "job" qui est de présenter les disques qui m'habitent, qui me hantent, qui provoquent chez moi ce sentiment qui fait que je donne tant de ma vie à la musique. Au menu de ce numéro 32, vous retrouverez Aksaya, groupe de Black Metal technophile que j'apprécie particulièrement, Bovary aussi, et leur féminité exacerbée sur un nouvel album splendide, le chef d'oeuvre Black Metal de Oak, le Black Metal moderne de Madryal, Mortuary viendront nous balancer un bon coup de Death Metal derrière le crâne, suivis par Mithridatic, qui en rajouteront dans la noirceur. Numen et leur Black Metal/Folk basque apporteront la touche identitaire, tandis que Maieutiste et leur magnifique album inclassable viendront nous enchanter. Ca vous va ? N'hésitez pas à réagir, à faire part de vos envies, et à dire ce qui vous plait moins. A bientôt Le Scribe
Welcome to this new episode of Scribe's reviews. It's really cool to see that many of you are following this section and being faithful to it week after week. A big thank you to you, it is thanks to you that this blog continues against all odds, and tides are not rare! I dedicate this issue to you, the curious, who always had this unquenchable desire to discover. As a Scribe I try to do my modest "job" which is to present the records that inhabit me, that haunt me, that provoke in me that feeling that makes me give so much of my life to music. On the menu of this issue 32, you will find Aksaya, a technophile Black Metal band that I particularly appreciate, Bovary too, and their exacerbated femininity on a splendid new album, Oak's Black Metal masterpiece, Madryal's modern Black Metal, Mortuary will come and throw a good Death Metal punch behind our heads, followed by Mithridatic, who will add some in the dark. Numen and their Black Metal/Folk from the Basque lands will bring the identity touch, while Maieutiste and their magnificent unclassifiable album will delight us. Is that okay with you? Feel free to react, to share your desires, and to say what you don't like. See you soon The Scribe
Black/Death Metal

"La vérité rend libre"
Aksaya...un groupe qui divise pour le moins...il suffit de lire les commentaires sur les ragots euh...pardon ! les réseaux sociaux pour en être convaincu. Mais il serait fort erroné de penser que, parce qu'un groupe divise, il y a un problème. Amen amen je vous le dis, comme disait JC, un groupe qui provoque des réactions fortes évite la douche tiède du "oh oui, c'est pas mal" "mouais j'ai écouté vite fait, c'est pas si mauvais". Pour des artistes faut-il mieux cliver, créer des passions positives ou noires, plutôt que de provoquer le bâillement.
J'avais déjà beaucoup apprécié l'univers cyberpunk déployé sur le précédent album "Kepler", ce qui m'avait d'ailleurs emmené à interviewer le groupe.
Aksaya...a group that divides at the very least...just read the comments on the gossip, uh...sorry! the social networks to be convinced. But it would be very wrong to think that, because a group divides, there is a problem. Amen amen I tell you, as JC said, a group that provokes strong reactions avoids the warm shower of "oh yes, that's not bad" "but I listened quickly, it's not so bad". For artists, it is necessary to cleave better, to create positive or black passions, rather than to provoke yawning.
I had already really enjoyed the cyberpunk universe deployed on the previous album "Kepler", which led me to interview the band.
Déjà, sur ce précédent album, j'avais goûté le son de ce groupe, pas vraiment Raw, plutôt bien produit et visant un Metal composite, fait de passages Black, Death, Thrash et dans un parti pris plutôt moderne. La production était à l'avenant.
Avec "L'aube rouge" c'est un Aksaya "augmenté" que nous découvrons. Si leur style reste identifiable, avec cette batterie façon mitrailleuse diaboliquement interprétée par Fy, ce chant particulier signé CHS et ces riffs qui font mouche, dans un univers à peine futuriste où l'aliénation mentale est devenue le ciment de notre société. Ici le son est également particulièrement bon, avec ces grosses guitares bien Death qui donnent une grande efficacité au groupe. On est clairement du côté Metal de la force chez Aksaya ! Mais ce groupe propose une musique qui sait être personnelle tout en étant totalement efficace. Un disque qui vous explose à la figure comme une déclaration de guerre : attention la société de contrôle arrive !
Un très bel ouvrage, riche et ambitieux, qui se découvre écoute après écoute.
𝕿𝖍𝖊 𝕰𝖓𝖌𝖑𝖎𝖘𝖍 𝖁𝖊𝖗𝖘𝖎𝖔𝖓 𝖘𝖚𝖎𝖙𝖊
Already, on this previous album, I had tasted the sound of this band, not really Raw, rather well produced and aiming at a composite Metal, made of passages from Black, Death, Thrash and in a rather modern way. The production was in line with this.
With "Red Dawn" we discover an "augmented" Aksaya. If their style remains identifiable, with this machine-gun-style drum set diabolically interpreted by Fy, this particular song by CHS and these riffs that hit the mark, in a barely futuristic universe where mental alienation has become the cement of our society. Here the sound is also particularly good, with these big Death guitars that give great efficiency to the band. We're clearly on the Metal side of the force at Aksaya! But this group offers a music that knows how to be personal while being totally effective. A disc that explodes in your face like a declaration of war: beware the control company is coming!
A very beautiful work, rich and ambitious, which can be discovered listening after listening.
Bovary Metal
Voila ce que j'appelle une évolution ! Si j'avais déjà particulièrement apprécié la démo de ce groupe à 80 % féminin (CHRONIQUE DE LA DEMO) venu de notre belle France, avec leur DSBM racé et original, je ne m'attendais pas forcément à un album qui repousserait si loin les limites des genres (musicaux s'entend). Ici, nous sommes en Terra Incognita musicale, et c'est absolument jouissif ! Si un morceau de temps à autre peut rappeler le Black dépressif abattu de la démo ("Nous Sommes...") nous trouvons ici un groupe nouveau dans ses intentions : car Bovary dépassent le cadre du DSBM, du Black Metal et même du Metal dans leurs créations nouvelles : ainsi d'un "irrécupérable" à l'ossature franchement Rock, de la ballade vénéneuse "Arsenic" qui nous dévoile un chant d'Ondine (à moins que ce ne soit Petri ?) d'une grand pureté, qui rappellera aux vieux de la vieille comme moi des chanteuses folk françaises comme Catherine Ribeiro ou la reine du psychédélisme californien Grace Slick du Jefferson Airplane, un son étonnant qui vient se heurter au Black Metal dépressif du groupe !
Now that's what I call an evolution! If I had already particularly appreciated the demo of this 80% female band (REVIEW HERE) from our beautiful France, with their racy and original DSBM, I didn't necessarily expect an album that would push the boundaries of genres so far (musical can be heard). Here we are in Terra Incognita musical, and it is absolutely enjoyable! If a piece from time to time can remind us of the depressive Black shot down from the demo ("We Are...") we find here a new band in its intentions: because Bovary go beyond the framework of DSBM, Black Metal and even Metal in their new creations: thus from an "irretrievable" to a frankly Rock skeleton, from the venomous ballad "Arsenic" which reveals us an Ondine song (unless it is Petri?) of great purity, which will remind the old ones of French folk singers like Catherine Ribeiro or the queen of Californian psychedelism Grace Slick of Jefferson Airplane, an amazing sound that comes up against the depressive Black Metal of the band!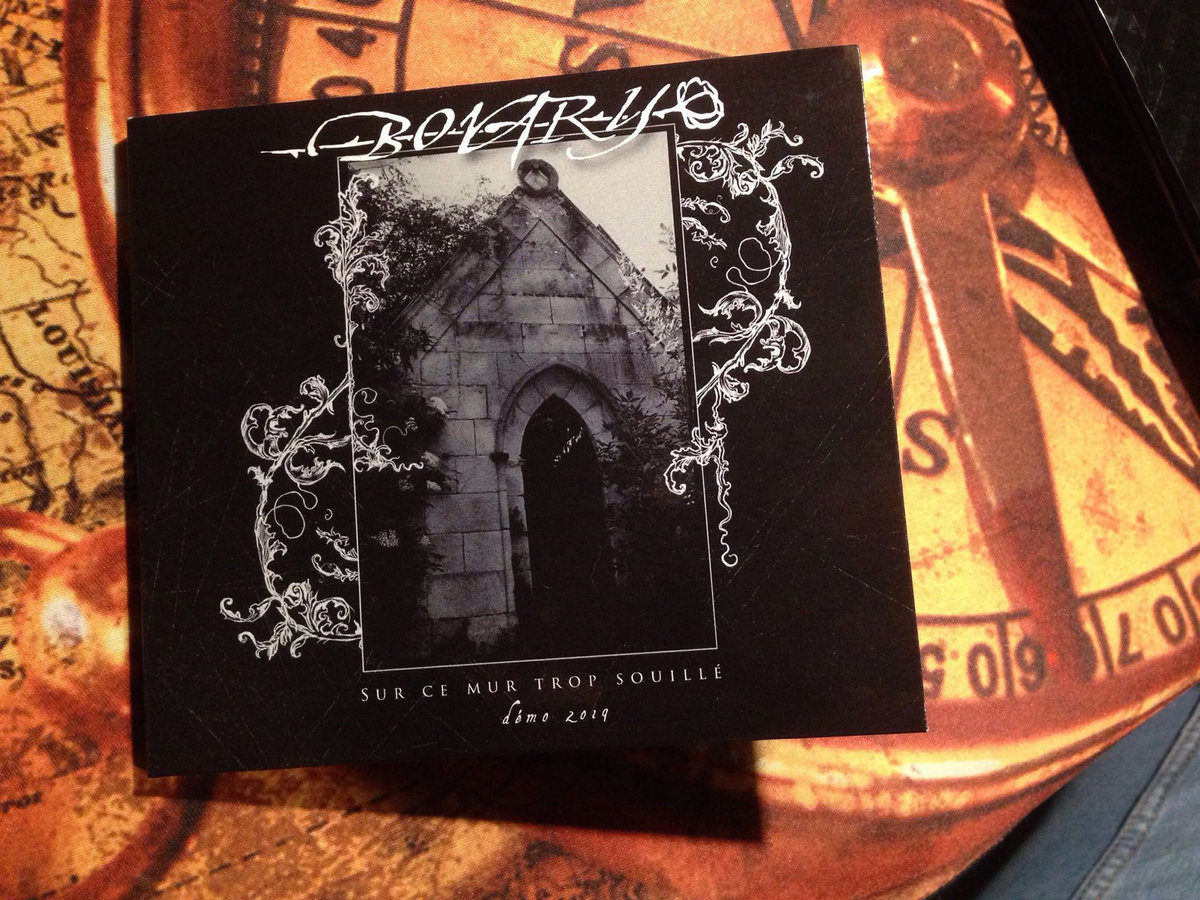 Ainsi un groupe nous est né, qui, sur ce premier opus plus que convaincant, nous dévoile un son fortement ancré dans la chanson française, le rock, tout autant que dans le DSBM, l'aventure est vraiment à vivre, dans la mesure où les textes sont également très beaux. Vivement conseillé à celles et ceux qui croient que l'innovation n'est plus de la partie en matière de Black Metal, et que tout à été fait ! Bovary arrive, s'impose et pourrait bien continuer à surprendre !
Thus a band was born to us, which, on this first opus more than convincing, reveals a sound strongly anchored in French song, rock, as much as in DSBM, the adventure is really to live, insofar as the texts are also very beautiful. Strongly recommended to those who believe that innovation is no longer part of the Black Metal game, and that everything has been done! Bovary arrives, imposes himself and could well continue to surprise!
Black Metal Atmosphérique et Dépressif
On retiendra de notre époque une propension logique au développement d'entités dépressives, lasses de cette vie pénible où les combats semblent se succéder sans victoires. Oak ne dépareille pas dans ce contexte : sa musique, belle et garnie d'atmosphères touchantes, va droit au coeur, là où se niche la mélancolie la plus profonde. Cette ascèse, nommée dans le titre de l'opus, correspond bien dans toute son austérité à la musique de douleur que nous donne à entendre Oak. Ascese n'est pas le premier opus d'Oak, puisque le reimois avait déjà produit plusieurs Eps et un album que j'avais déjà beaucoup apprecié, Nebula, paru en 2018. Le Scribe étant un grand mélancolique, il ne peut qu'être touché par cette voix déchirée qui hurle son désespoir dans la nuit profonde et solitaire. Cette voix touchante, car venue d'une gorge aux tonalités personnelles et profondément humaines. A l'instar du dessin de la pochette, pas forcément parfait mais émouvant, c'est ce qui me bouleverse dans la musique de Oak : cette touche profondément humaine, là où d'autres pratiquent un Black Metal volontairement déshumanisé et diabolique, Oak fait tout le contraire : il gémit sa douleur d'être, de vivre, d'être humain. Dans une époque qui ne veut plus rien dire, qui n'a plus rien à apporter à personne.
We will remember from our time a logical propensity to develop depressive entities, tired of this painful life where battles seem to follow one another without victories. Oak is no different in this context: his music, beautiful and full of touching atmospheres, goes straight to the heart, where the deepest melancholy nestles. This asceticism, named in the title of the opus, corresponds well in all its austerity to the music of pain that Oak gives us to hear. Ascese is not Oak's first opus, since the reimois had already produced several Eps and an album that I had already really appreciated, Nebula, released in 2018. The Scribe being a great melancholic, he can only be touched by this torn voice that screams out his despair in the deep and lonely night. This touching voice, because it comes from a throat with personal and deeply human tonalities. Like the cover design, not necessarily perfect but moving, that's what upsets me in Oak's music: this deeply human touch, where others practice a deliberately dehumanized and diabolical Black Metal, Oak does just the opposite: he groans his pain of being, of living, of being human. In an age that no longer means anything, that no longer has anything to bring to anyone.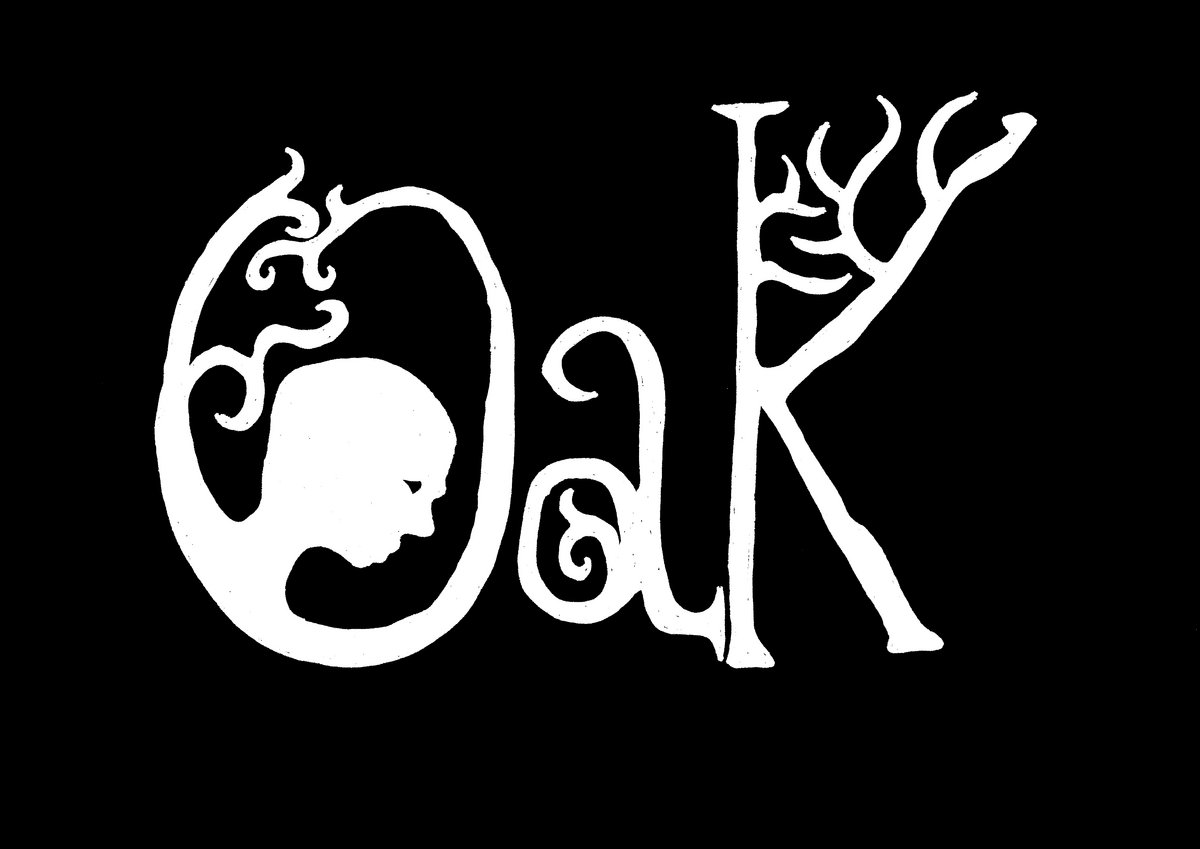 Musicalement Oak nous trimbale dans un Black Metal atmosphérique que ne renierait pas un Blurr Thrower. Véloce et mélodique, avec des passages plus aériens et acoustiques, cet album est d'un écoute vraiment agréable et gagne en finesse au fur et à mesure des passages du disque. L'idée du suicide n'est plus ici une simple idée, elle devient une réalité tangible (illustrée par ce témoignage enregistré diffusé pendant le titre "Ascèse") et une espace de fin inéluctable. Une fin provoquée par un monde sans propos ni projet, qui produit une jeunesse désenchantée, désorientée et écœurée de tout. Heureusement que nous reste la musique pour s'éviter le geste fatal. Merci Oak !
Musically Oak carries us around in an atmospheric Black Metal that a Blurr Thrower would not deny. Véloce and melodic, with more aerial and acoustic passages, this album is really pleasant to listen to and gains in finesse as the disc passes. The idea of suicide is no longer a simple idea here, it becomes a tangible reality (illustrated by this recorded testimony broadcast during the title "Ascesis") and an inevitable space of end. An end brought about by a world without purpose or project, which produces a disenchanted, disoriented and disgusted youth. Fortunately, we still have the music to avoid the fatal act. Thank you Oak!
Black Metal
Un groupe fondé en 1998 et qui sort son premier album en 2019 ? Ca vous paraît étrange ? Pas tant que ça quand on connait un peu l'étrange destin de nombre de groupes Underground. Non, notre ami Madryal, puisqu'il s'agit d'un one-man band (eh oui, encore !) a pris le temps de peaufiner cette oeuvre, qui se veut à la fois un hommage aux grands anciens (Emperor, Immortal, Dark Funeral ou Enslaved) et une transition vers des sonorités plus modernes (son assez propre, riffs à cheval entre Black 90's et Death Metal, puissance indéniable). Madryal a sans doute bien fait de peaufiner son affaire, tant le résultat est bluffant de professionnalisme et les compos particulièrement bien écrites et structurées, Proche en effet d'Emperor par moments, le BM de Madryal se veut assez grandiose et maximaliste et réussit son coup la plupart du temps. Le seul (petit) défaut étant le chant en anglais, car l'accent français du bonhomme le dessert quelque peu. Pourquoi, si avenir il y avait, ne pas privilégier un chant en français ? Cela donnerait au projet la dernière touche qui lui manque.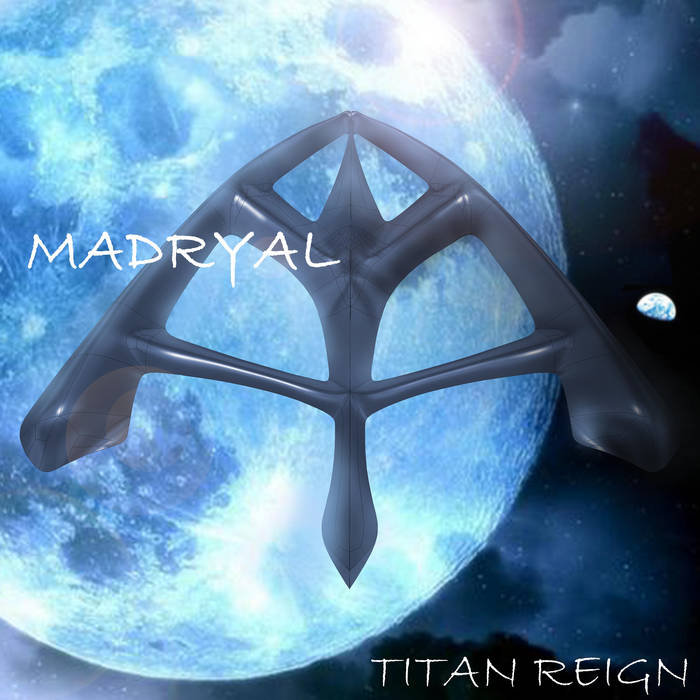 A band founded in 1998 and releasing its first album in 2019? Does that seem strange to you? Not so much when you know a little bit about the strange fate of many Underground bands. No, our friend Madryal, since he is a one-man band (yes, again!) has taken the time to refine this work, which is both a tribute to the great elders (Emperor, Immortal, Dark Funeral or Enslaved) and a transition to more modern sounds (quite clean sound, riffs between Black 90's and Death Metal, undeniable power). Madryal has undoubtedly done well to refine his business, so much the result is amazing in professionalism and the compositions are particularly well written and structured, Close indeed to Emperor at times, the BM of Madryal wants to be quite grandiose and maximalist and succeeds most of the time. The only (small) defect being the singing in English, because the French accent of the man deserves him somewhat. Why, if there was a future, not to favour to sing in French? This would give the project the last touch it needs.
Pour conclure il faut saluer l'exploit qui consiste a sortir un album digne de ces modèles nordiques des 90's, avec un disque qui ne prétend pas réinventer le Black Metal mais qui le déroule à la perfection, avec beaucoup d'inspiration et de talent. Chapeau !
To conclude, we must salute the feat of releasing an album worthy of these Nordic 90's models, with a record that does not claim to reinvent Black Metal but that unrolls it to perfection, with a lot of inspiration and talent. Hats off!
Alors, là, attention ! Nous ne sommes pas en présence de débutants sortant leur première démo en espérant atteindre le panthéon du Metal de la mort, que nenni ! Mortuary fêtent cette année leurs 30 printemps, rien que ça ! Les nancéiens, 30 ans donc après leur démo Rejected By Death viennent nous rappeler qui sont les darons ! Et ce The Autophagous Reign va mettre quelques pendules à l'heure, sans aucun doute ! Baigné dans le Thrash de Slayer, le Death Metal de Mortuary n'a pas pris une ride, et garde cette hargne Punk des débuts complètement intacte. Alors, évidemment, les vieux loups connaissent leur partition par coeur, et se fichent comme d'une guigne de réinventer la roue ou de partir dans l'avant-garde, là n'est pas le propos. Non, à l'instar d'un Loudblast, leur contemporain, ce sont une série de bonnes baffes que vous envoie Mortuary, avec cette force de conviction intacte des anciens qui n'ont pas perdu la foi !
En résumé, vous aimez le Thrash/Death velu qui sulfate plus vite que son ombre avec une agressivité Punk putride des origines ? Vous voulez une bande son pour cette ère de fin du monde que nous traversons ? Vous voulez savoir ce qu'il se cache derrière le règne autophage ? RUEZ VOUS DONC SUR MORTUARY !

Now, be careful! We are not in the presence of beginners releasing their first demo in the hope of reaching the Metal Hall of Fame of Death, no wonder! Mortuary are celebrating their 30th birthday this year, just like that! The Nancyians, 30 years after their demo Rejected By Death, remind us who the bosses are! And this The Autophagous Reign will undoubtedly set a few clocks on the clock! Bathed in Slayer's Thrash, Mortuary's Death Metal has not aged a bit, and keeps this early Punk rage completely intact. So, obviously, old wolves know their score by heart, and don't care if they reinvent the wheel or go into the avant-garde, that's not the point. No, like a Loudblast, their contemporary, it is a series of good slaps that Mortuary sends you, with the intact conviction of the elders who have not lost their faith!
In short, do you like hairy Thrash/Death that sulphates faster than its shadow with a putrid punk aggressiveness of the origins? Do you want a soundtrack for this era of the end of the world we're going through? You want to know what's behind the autophagous reign? WHY DON'T YOU RUN TO THE MORTUARY?!
Black/Death Metal
Avec Mithridatic, nous restons sur le label Xenokorp mais pour autant le registre est fort différent de celui de Mortuary. Là ou les nancéiens nous bastonnent à coups de Thrash/Death qui va bien dans les rotules, Mithridatic proposent une esthétique musicale bien plus perverse. Leur Black/Death tortueux et torturé dégage une folie, une oppression pas si courantes. A cheval entre Mayhem et Morbid Angel pour les influences (y'a pire !) et une touche de Celtic Frost pour les passages les plus Doom, cet album vicié dégage une atmosphère fétide de mort, de suicide, de dépression et de crasse malgré la puissance de l'ensemble. Avec un batteur connu pour être peut-être le plus rapide du monde (Kevin Paradis, aussi dans Agressor, Benighted, Death Lab, capable de tout, car ce bougre ne sait pas QUE jouer vite !), des riffs malsains et hargneux, un chant dément, la recette ne peut que fonctionner !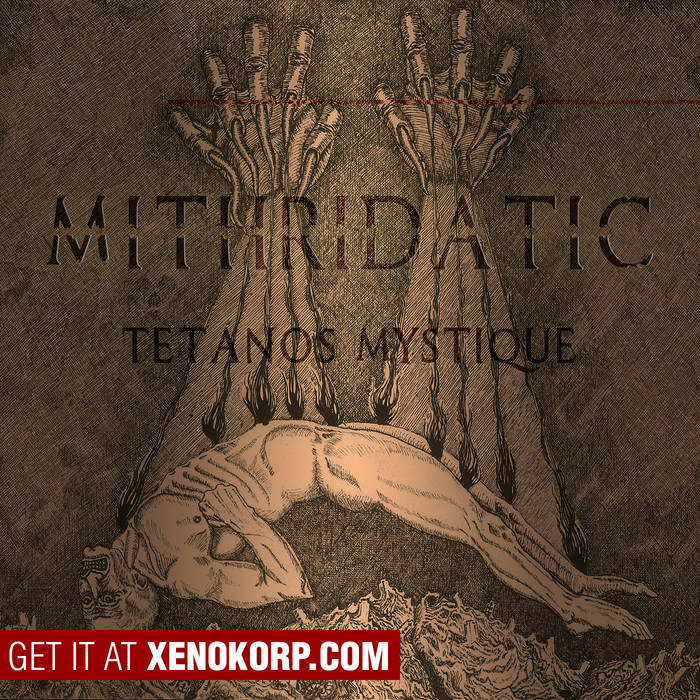 Un album qui ravivera toutes celles et ceux qui aiment leur Metal à la fois bien carré (musicalement il n'y a rien qui dépasse) et complètement déjanté. A noter que le groupe se pare aussi de références littéraires pas dégueulasses (Bukowski, entre autres) pour nourrir ce Black/Death de la fin des temps. Si le malaise ne vous prend pas...peut-être êtes vous un(e) psychopathe ?

With Mithridatic, we stay on the Xenokorp label but the register is very different from that of Mortuary. Where Nancy's people beat us with Thrash/Death that goes well in the kneecaps, Mithridatic offers a much more perverse musical aesthetic. Their tortuous and tortured Black/Death exudes a madness, an oppression not so common. Straddling Mayhem and Morbid Angel for the influences (there's a lot worse!) and a touch of Celtic Frost for the most Doom passages, this vitiated album exudes a foul atmosphere of death, suicide, depression and filth despite the power of the whole. With a drummer known to be perhaps the fastest in the world (Kevin Paradis, also in Agressor, Benighted, Death Lab, capable of anything, because this punk doesn't know how to play fast!), unhealthy and aggressive riffs, a crazy song, the recipe can only work!
An album that will revive all those who love their Metal, both square (musically there is nothing beyond that) and completely crazy. It should be noted that the group also adorns itself with literary references not disgusting (Bukowski, among others) to feed this Black/Death of the end times. If the discomfort doesn't take you...maybe you're a psychopath?
HIGHLY RECOMMENDED!
Black/Folkish Metal
Avec Numen, on change de label et d'univers musical. Les basques espagnols ici présents officient depuis déjà vingt ans (et des poussières ! 1997) dans un Black Metal à la fois furieux et empreint de références à la culture basque des protagonistes (les titres, les textes, les thèmes). A vrai dire, le côté "folk" n'est pas tant musical que, justement, lié à l'identité forte des basques. Musicalement, Numen nous embarquent dans un Black Metal d'obédience scandinave, rapide et violent, majestueux. Il y a du Marduk parfois, un peu de 1349 mais les références n'écrasent jamais l'identité musicale du groupe. Cette bande de païens réduit en poussière vos conduits auditifs à grands coups de Blast-Beats répétés et martelés, tandis que les guitares vous creusent une dentelle mortifère dans le cerveau. Le chant, pervers, semble sortir du gosier d'un orgre obscène et résidant dans quelque grotte du Mordor.
Pourtant, il ne faudrait pas réduire cet album à un assaut à la "Panzer Division Marduk", loin de là : la finesse et la mélodie accompagnent tout du long les vociférations de ces ghoules mal intentionnées.
Un fort bel album, qui vous invite pour un voyage dans les légendes basques, et dans sa terre aux racines profondes (cf la magnifique pochette ci-dessus) et qui sera un compagnon de route idéal pour ceux qui aiment un Black Metal épique, romantique (au sens wagnérien du terme) aussi bien capable d'embardées que de ciselage dans leurs compositions. Et quelle interprétation irréprochable ! Idem pour le son, qui est juste parfait. UN GRAND ET BEAU DISQUE ! MERCI ENCORE UNE FOIS LADLO !
With Numen, we change the musical universe. The Spanish Basques here have been officiating for twenty years now (and some dust! 1997) in a Black Metal that is both furious and full of references to the Basque culture of the protagonists (titles, texts, themes). To be honest, the "folk" side is not so much musical as, precisely, linked to the strong identity of the Basques. Musically, Numen embark us in a Black Metal of Scandinavian obedience, fast and violent, majestic. There is some Marduk sometimes, a little bit of 1349 but the references never overwhelm the musical identity of the group. This band of pagans dusts your ear canal with repeated and hammered Blast-Beats, while the guitars dig a deadly lace into your brain. The singing, perverse, seems to come out of the throat of an obscene orgre and residing in some cave in Mordor.
However, this album should not be reduced to an assault like "Panzer Division Marduk", far from it: the finesse and melody accompany all along the screams of these malicious ghouls.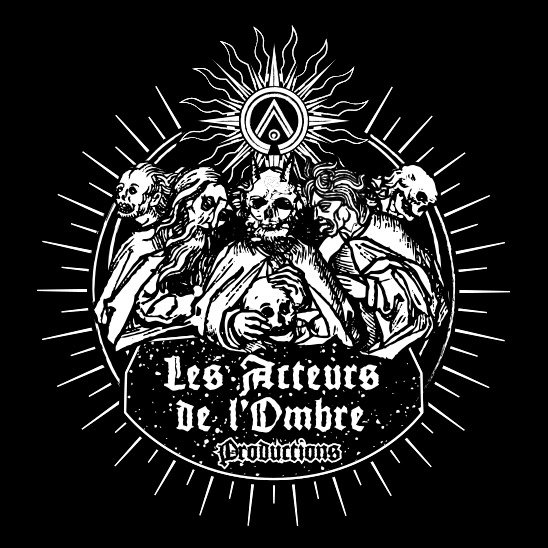 A very beautiful album, which invites you for a journey into Basque legends, and into its land of deep roots (see the magnificent cover above) and which will be an ideal travelling companion for those who love an epic, romantic Black Metal (in the Wagnerian sense of the term) both capable of swaying and carving in their compositions. And what a perfect interpretation! Ditto for the sound, which is just perfect. A BIG, BEAUTIFUL RECORD! THANK YOU AGAIN LADLO!
Orchestral Black/Doom Metal
ATTENTION CHEF D'OEUVRE !
Je préfère en effet prévenir tout de suite : cet album sera forcément dans mon top 30 2019 (qui paraitra dans ces colonnes début janvier 2020). Maieutiste, les accoucheurs d'idées, les philosophes du Black/Doom Metal viennent, avec cet album, de mettre la barre TRES HAUT ! Bon courage à tous ceux qui voudront s'aventurer sur leurs terres : au menu, un Black/Doom de haute volée, agrémenté de passages acoustiques splendides, de jeux de voix entre cris d'orfraie et choeurs mélodiques dignes du meilleur Borknagar ou du somptueux Dimmu Borgir de Death Cult Armaggedon (je pense ici notamment à l'incroyable ICS Vortex). Que dire quand c'est la beauté elle-même qui vient vous remplir l'âme ? Toujours mélodique, sans jamais être "doux", cet album va hanter tous ceux qui aiment la musique avec un grand M pendant des années ! Car on peut très bien apprécier, je crois, cet album sans être féru de Black Metal. La grande force de Maïeutiste ici est de tellement transcender les chapelles et les sous-courants qu'on en finit par oublier qu'on est en France, le pays des cases à cocher et des boites où enfermer les gens avec des étiquettes. Avec un groupe comme celui-ci, comment ne pas se dire que notre France, que nous critiquons beaucoup, abrite quand même ce qui se fait de mieux en matière de Metal depuis quelques temps ! Quelle fierté !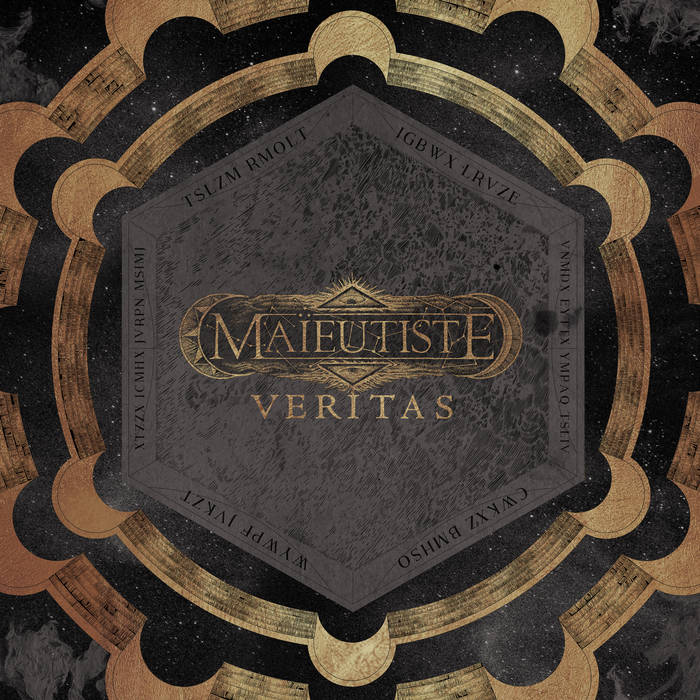 En plus d'une musique absolument sublime, le groupe se permet même de nous rendre plus intelligents de par leurs références à la philosophie (ils sont tout de même les inventeurs du "Socratic Black Metal"). Alors, sans doute, les puristes ne vont pas considérer cela comme du Black Metal...Bon, et après ? Quand une telle merveille advient on se tait et on écoute. D'ailleurs, je l'écoute en ce moment même, et en boucle depuis que je l'ai reçu, et quelque chose me dit que ce n'est pas fini. MAGNIFIQUE !
ATTENTION MASTERPIECE!
I prefer to warn you right away: this album will necessarily be in my top 30 2019 (which will be published in these columns at the beginning of January 2020). Maieutiste, the midwives of ideas, the philosophers of Black/Doom Metal have just, with this album, set the bar VERY HIGH! Good luck to all those who want to venture out on their lands: on the menu, a high-flying Black/Doom, with splendid acoustic passages, voice plays between golden screams and melodic choruses worthy of the best Borknagar or the sumptuous Dimmu Borgir of Death Cult Armaggedon (I am thinking here in particular of the incredible ICS Vortex). What can I say when it is beauty itself that fills your soul? Always melodic, without ever being "soft", this album will haunt all those who love music with a big M for years! Because you can very well appreciate, I think, this album without being fond of Black Metal. The great strength of Maieutist here is to transcend the chapels and subcurrents so much that we end up forgetting that we are in France, the country of checkboxes and boxes where people are locked up with labels. With a band like this, how can we not say that our France, which we criticize a lot, is still home to the best in Metal for some time now! What a pride!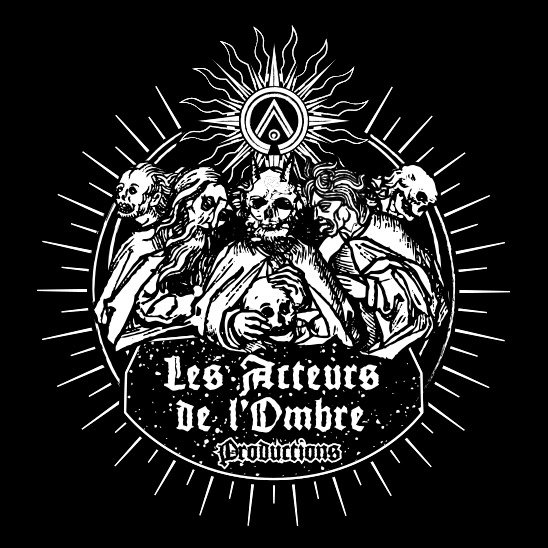 In addition to an absolutely sublime music, the band even allows itself to make us more intelligent by their references to philosophy (they are still the inventors of "Socratic Black Metal"). So, probably, purists won't consider it as Black Metal... Well, so what ? When such a wonder happens, we keep silent and listen. In fact, I'm listening to it right now, and on a loop since I received it, and something tells me it's not over. SPLENDID !
Voila, les "Crocs Du Scribe" 32 c'est fini, on se retrouve la semaine prochaine pour un numéro 33 SPECIAL HASS WEG PRODUCTIONS ! Je n'en dis pas plus, mais quelque chose me dit que ça va causer BM underground ! Bisous Le Scribe
Here we are, the "Crocs Du Scribe" 32 it's over, we'll meet again next week for a 33 SPECIAL HASS WEG PRODUCTIONS issue! I'm not saying any more, but something tells me it's going to talk about underground BM ! Kisses Le Scribe