REVIEW - NUIT D'ENCRE - SANS MAUX DIRE - FR/ENG - a journey to the heart of the darkest feelings
Instrumental Doom Sludge Metal Meets Post-Rock
SORTIE LE 20 MARS 2020
Bon, moi, perso, quand je reçois un disque et que je vois qu'il est mixé par Edgar Chevallier, six-cordistes des excellents Demande A La Poussière, je ne m'inquiète pas plus que ça : je sais que la musique va être de qualité.
Franswa, l'homme a tout faire derrière Nuit d'Encre, a effectivement cogné fort pour ce premier méfait.
Frappés de mélancolie, de souffrance, de sentiments contrastés, les 7 titres instrumentaux s'enchaînent dans un bal ténébreux sur des sonorités Sludge, Doom, Post Rock et même industrielles.
La guitare se fait voix, hurlant de désespoir dans la nuit post-industrielle. On image aisément la friche délaissée où nous trimbale le son, tel un missile guidé en route vers le désespoir. Ici tout est réel, d'un sordide réel, et la nuit a assassiné le jour. Nous sommes au lendemain de la fin, et toute âme a déserté le paysage.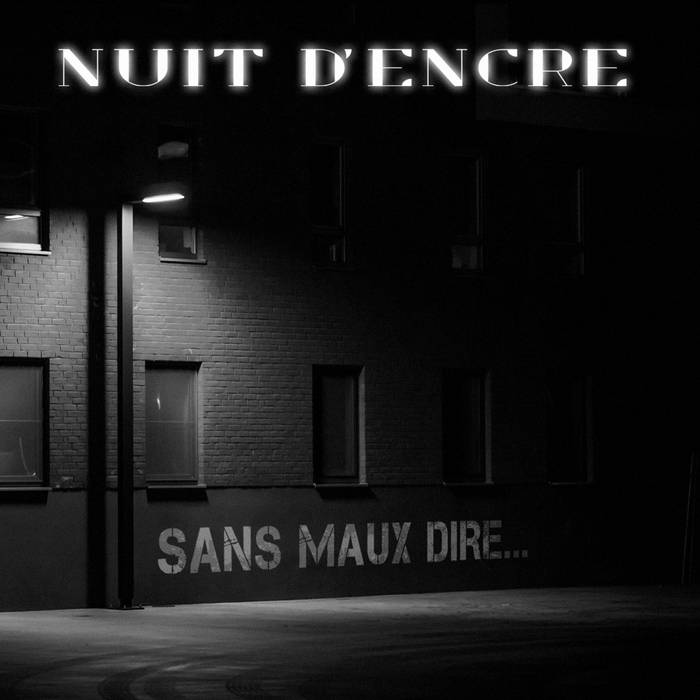 Les mots se sont tus, mais les maux ont pris le relais. Et l'humain, qui, dernier survivant, pleure des larmes de sang sur son espèce disparue, réalise que la solitude est la pire de toutes les souffrances.
Les regrets précèdent la colère, et les machines encore fonctionnelles préparent le terrain. Une nuit sans lune et sans espérance. Le coeur du chagrin.
Ici le Doom est roi, et le Rock prince consort, et cette petite musique de nuit qui jamais ne quittera ta tête.
Instrumental Doom Sludge Metal Meets Post-Rock
OUT ON MARCH 20
Well, personally, when I get a record and I see it's mixed by Edgar Chevallier, the six string player from the excellent Demande A La Poussière, I don't worry any more than that: I know the music's going to be of quality.
Franswa, the man who did everything behind Nuit d'Encre, actually hit hard for that first misdeed.
Struck by melancholy, suffering and contrasting feelings, the seven instrumental tracks follow one another in a dark ball with Sludge, Doom, Post Rock and even industrial sounds.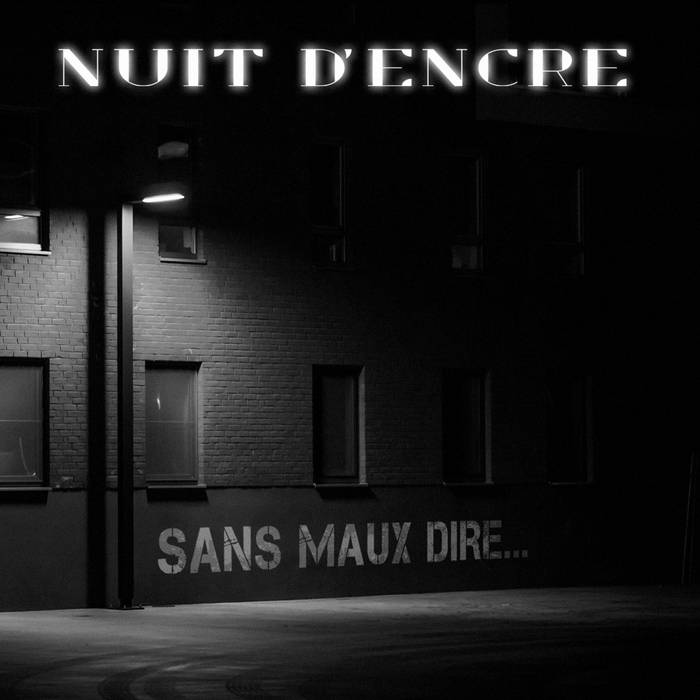 The guitar becomes voice, screaming with despair in the post-industrial night. It is easy to picture the abandoned wasteland where the sound lugs us, like a guided missile on its way to despair. Here everything is real, sordidly real, and night has murdered day. We are just after the end, and every soul has deserted the landscape.
Words have fallen silent, but evil has taken over. And the human, who, as the last survivor, weeps tears of blood over his vanished species, realizes that loneliness is the worst of all sufferings.
Regret precedes anger, and the machines that are still working prepare the ground. A moonless, hopeless night. The heart of grief.
Here the Doom is king, and the Rock prince consort, and this little night music that will never leave your head.