REVIEW - FR/ENG - ULVAND - THE ORIGINS - 2020 - DARK METAL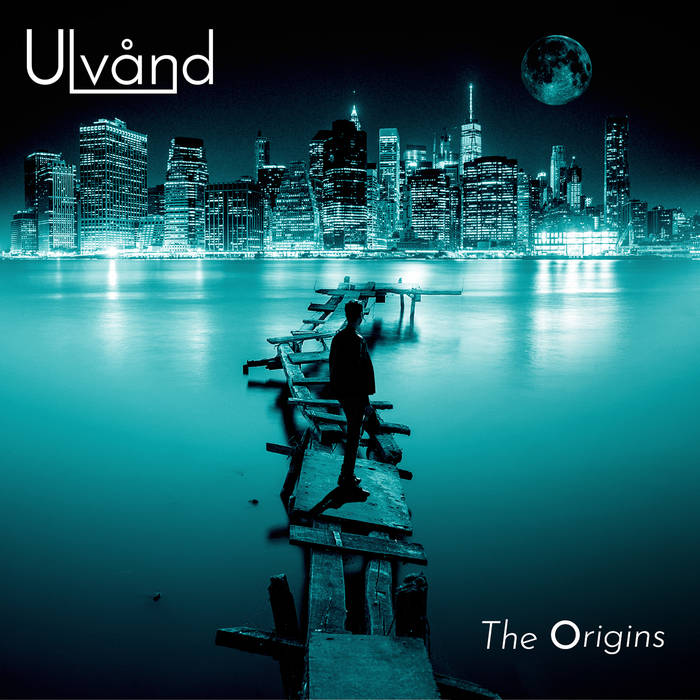 Ulvand, dont c'est ici le premier EP, n'est pas composé de débutants. En effet, ses membres proviennent de deux formations toulousaines : le groupe de Black/Death In Lupus Pacis et le groupe de Metal Industriel et Gothique Leiden."The Origins" est donc la première oeuvre d'un groupe composé de musiciens chevronnés.
Le trio composé de Bérangère (chant), Serge (Chant, Basse, Textes) et Wilfried (programmation, guitares, composition) évolue désormais dans un Metal "moderne" au son froid et clinique. Leur Dark Metal, composé de voix Death et chant féminin mélodique dans un esprit "The Beauty And The Beast" sur des lits de guitares lourdes et graves, pourrait évoquer une version modernisée de Theatre Of Tragedy.
L'EP ici présent comporte six titres aux relents synthétiques et industriels (les programmations évoquent aussi Samaël) pour un Doom Metal épais et gothique, sur lequel le chant Death de Serge se déploie avec talent, tandis que Bérangère vient apporter la touche de féminité et de mélodie onirique qui vient s'entremêler avec des passages musicaux plus apaisés. Le trio toulousain alterne donc lourdeur et aspects sombres et passages plus "romantiques" pour un résultat très abouti, sachant que l'on n'est jamais gêné par les batteries programmées, très bien gérées.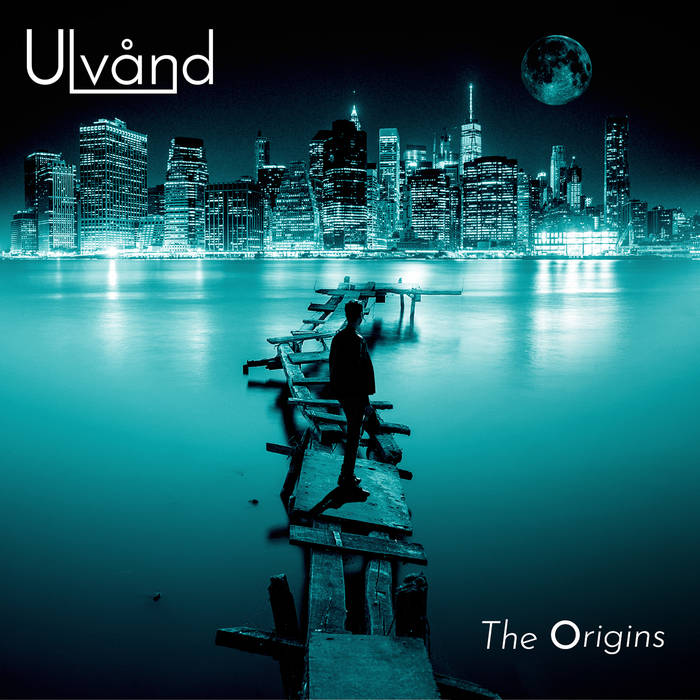 "L'esprit du loup" (signification du nom Ulvand) nous apporte ici une pièce originale, d'autant plus remarquable qu'elle évolue dans un genre qui a tant été exploité dans le passé. Dépoussiérant un Dark Metal un peu tombé dans les limbes depuis quelques années, le groupe lui donne ici un second souffle en lui injectant suffisamment d'expérience musicale et de personnalité afin d'éviter toute forme de redondance.
Un premier EP qui suit une patiente construction depuis 2017, et qui vient aiguillonner le fan de Metal sans frontières, déjà impatient d'entendre la suite, avec le plaisir que pourra constituer un futur "long format". Une belle oeuvre, riche, qui gagne à chaque écoute quelques points supplémentaires.
Ulvand nous livre avec "The Origins" une oeuvre racée et aboutie, belle et sombre a la fois, toute de ténèbres et lumières s'entrechoquant.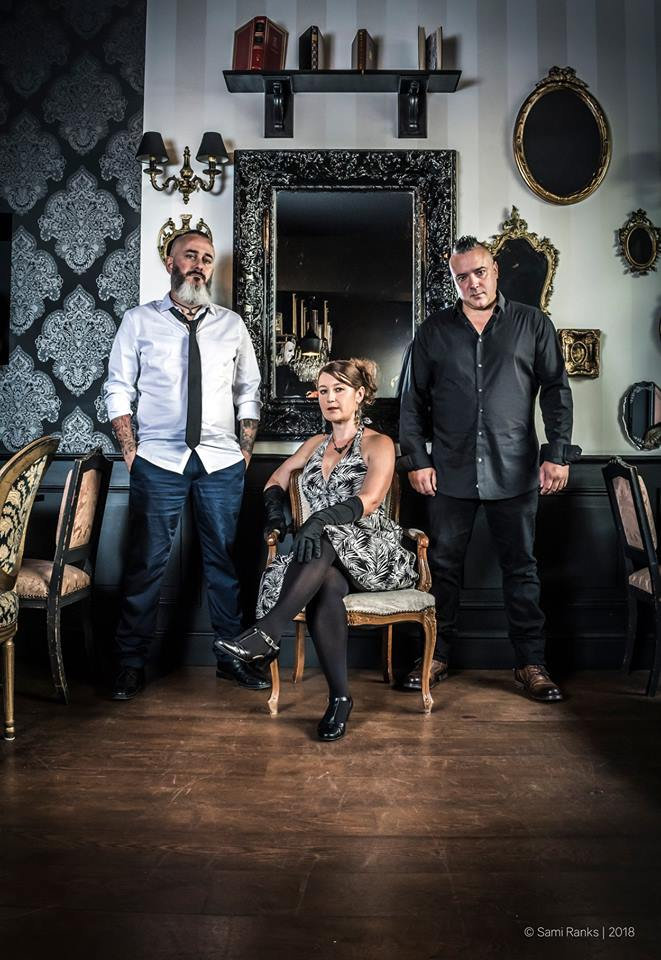 Ulvand, whose first EP is here, is not composed of beginners. Indeed, its members come from two bands from Toulouse: the Black/Death In Lupus Pacis band and the Industrial Metal and Gothic Leiden band, so "The Origins" is the first work of a band composed of experienced musicians.
The trio composed of Bérangère (vocals), Serge (vocals, bass, lyrics) and Wilfried (programming, guitars, composition) now evolves in a "modern" Metal with a cold and clinical sound. Their Dark Metal, composed of Death vocals and melodic female vocals in a spirit of "The Beauty And The Beast" on heavy and low guitars beds, could evoke a modernised version of Theatre Of Tragedy.
The present EP features six tracks with synthetic and industrial hints (the programming also evokes Samael) for a thick and gothic Doom Metal, on which Serge's Death vocals are skilfully deployed, while Bérangère brings the touch of femininity and dreamlike melody that intertwines with more soothed musical passages. The trio from Toulouse alternates heaviness and dark aspects with more "romantic" passages for a very accomplished result, knowing that one is never bothered by the programmed drums, very well managed.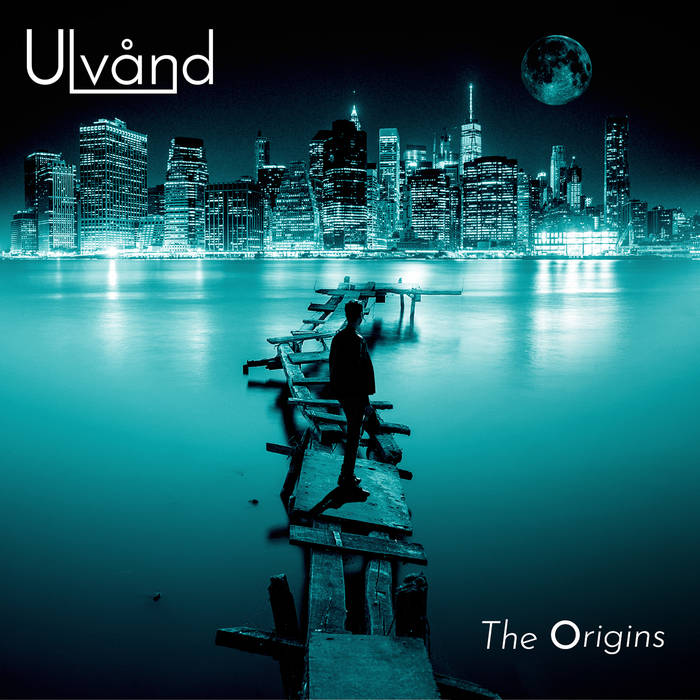 "The Spirit of The Wolf" (meaning of the name Ulvand) brings us here an original piece, all the more remarkable as it evolves in a genre that has been exploited so much in the past. Dusting off a Dark Metal that has fallen into limbo for a few years now, the band gives it a second wind by injecting it with enough musical experience and personality to avoid any kind of redundancy.
A first EP which follows a patient construction since 2017, and which comes to spur on the Metal Without Borders fan, already impatient to hear the sequel, with the pleasure that a future "long format" will be able to constitute. A beautiful, rich work, which gains a few extra points with each listening.
Ulvand delivers us with "The Origins" a racy and accomplished work, beautiful and dark at the same time, all darkness and light colliding.