ENGLISH/FRENCH INTERVIEW - VAINTURN - Ukrainian Atmospheric Doom Metal - The Ritual Productions
"In the mirror is the culprit of your vice, in those eyes the uncertain look of doubt and lies to yourself and you need to defeat it!" (Gregorth)
Interview with Gregorth

Hello Gregorth, thank you for answering my questions ! You are a Ukrainian band founded in 2017. What led to the creation of Vainturn? What were your influences and goals?
Hello, Pierre! Thanks for your question. I would not say that VainturN appeared suddenly. Over years, I have watched the world surround me and analyzed human`s actions. Roughly speaking from the age of 15 I began to write music and lyrics, based on the emotions I get experienced. VT (VainturN) is my inner world, my vision and feeling of interacting with the outside world, with its wounds and flaws. VT - symbolizes the "wrong path", the path on which a person faces his fate when he is drowning in his sins and vices. VT is a pit that awaits everyone who goes off their true, right path! VT is cruel, but at the same time is a teacher. It is up to the listener only to criticize, or to heed the advice.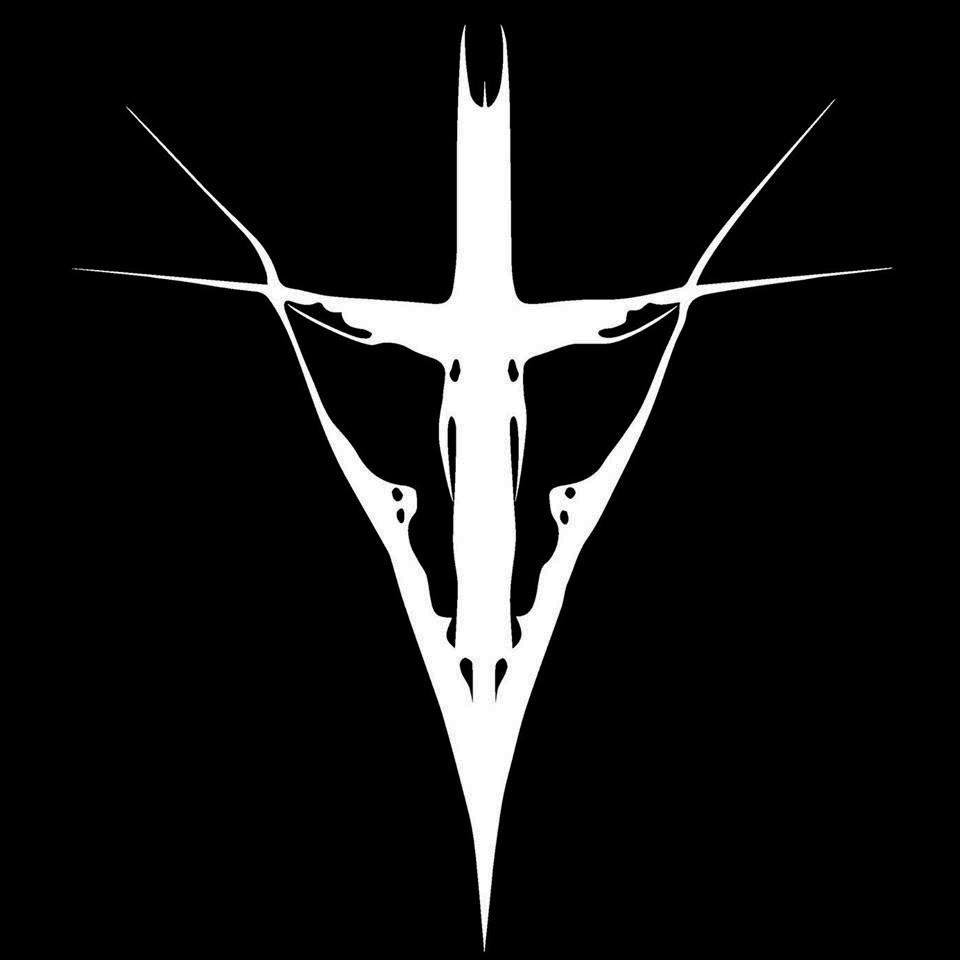 You play a melodic and dark Doom/Death at the same time, very original? Which band(s) influenced you ?
I would say that VT is atmospheric doom metal. Honestly, I can't say that a particular group influenced the development of VT. I admit, when I wrote "The Day" and many other songs (it was about 15-14 years ago) from the album "The Way", I was not particularly a fan of such a genre as doom. I mainly listened to black metal and it suited me to charge with emotions! But the melancholy side of my soul already created material for the upcoming VainturN project.
There is something typical of Ukraine and Russia to offer bands that are at the same time melodic, melancholic and extreme. Is this due to what is called "the Slavic soul"?
An interesting and subtle question. As for me, I can say only about the Ukrainian soul, about our feelings and emotions. In short, Ukrainians, albeit a friendly and highly spiritual people, with wonderful historical and creative legacy, which is expressed in the melody of our works, are at the same time freedom-loving and rebellious people. Therefore, VT as many other Ukrainian groups, in music have a melodic and brutal part, as a result of the natural emotions of a sane consciousness.
"The Way" is your first album, and it sounds great! Can you tell us about its conception ?
"The Way", although the first album, but I began to write material for it back in 2005. This period of time is the formation of me as a person, the diary of my observations and the global result of these 14 years. This is my "Way", my story.
How did you come to work with The Ritual Productions?
A lot of people helped me in the process of creating the album, for which I am infinitely grateful to them. Naturally, I am incredibly grateful to my colleague and sound producer Vodos.PAD, without him "The Way" would not have sounded like that. In addition, he is a wonderful and sincere guitarist. You can judge this by his velvet guitar solo parts. In addition, the part of the church choir in the song "Monk" was also performed by Alex. If Vodos.PAD was my pillar in the technical and musical parts, then my good friend Monolith, the leader of the Colotyphus band, shared me an advice and experience. When the material for the album was ready, I started looking for a label that would publish "The Way". Then I turned to Monolith for advice. He advised me to turn to the label on which he publishes his material. It was the Polish label - Werewolf Promotion. So we started our cooperation. Further, the situation was such that two labels Werewolf Promotion and Ritual Productions took up immediately. Well, you are already familiar with the result.
You sing in Ukrainian but you had the good idea to translate your lyrics in the album booklet and on your bandcamp. It seems to me you write about rather introspective and metaphysical subjects, don't you?
"The Way" is performed in two languages: Ukrainian and English in a ratio of 4/3. But all the songs in the booklet are translated into both languages, because (we will speak frankly), not all listeners will understand extreme vocals, but the main thing for us is for the listener to catch the essence of the songs and draw conclusions. As I said earlier, all of VT's work is a projection of my perception of this world. Naturally, this is purely my subjective vision, but I really hope that over years I have come to the right conclusion and analysis ...
How is the scene in Ukraine? Any young bands that you have discovered and that you would like to share with us?
To my great joy, the "true" music scene in Ukraine is developing rapidly and every year we have a lot of talented bands. But I think it would not be appropriate to recount all my track list hear now, so as not to depart from the subject. And I can advise you the work of my good friends. Listen to Colotyphus and Ezkaton. These are worthy representatives of the new Ukrainian black metal scene.
Your favorite albums ever, in any kind of music ?
A trick question ... You know, I cannot give specifically answer for you. I am a person of mood and to create this or that atmosphere, I prefer music of a wide spectrum. It can turn me from depressive black metal to post rock, ambient, psychedelic trance ... It happens in different ways.
Can you introduce Vainturn for the french public ?
The slogan of VainturN at this time is "Sometimes we have to go astray to find our way in life". Our task is to open people's eyes, to not fall into the abyss by reason of their vicious deeds!
Add whatever you want :
... all vices are within us, all evil deeds are within us. All our failures are within us. To find the answer in your mistakes, look in the mirror in your eyes ... in the mirror is the culprit of your vice, in those eyes the uncertain look of doubt and lies to yourself and you need to defeat it!
VERSION FRANÇAISE
"Dans le miroir est le coupable de votre vice, dans ces yeux le regard incertain du doute et du mensonge à vous-même et vous devez le vaincre !"
Entretien avec Gregorth
Bonjour Gregorth, merci d'avoir répondu à mes questions ! Vous êtes un groupe ukrainien fondé en 2017. Qu'est-ce qui a conduit à la création de Vainturn ? Quelles ont été vos influences et vos objectifs ?
Bonjour Pierre ! Merci pour ta question. Je ne dirais pas que VainturN est apparu soudainement. Au fil des ans, j'ai observé le monde qui m'entoure et analysé les actions des humains. En gros, dès l'âge de 15 ans, j'ai commencé à écrire de la musique et des paroles, en me basant sur les émotions que je ressens. VT (VainturN) est mon monde intérieur, ma vision et mon sentiment d'interaction avec le monde extérieur, avec ses blessures et ses défauts. VT - symbolise le "mauvais chemin", le chemin sur lequel une personne fait face à son destin quand elle se noie dans ses péchés et ses vices. VT est une fosse qui attend tous ceux qui s'écartent de leur vrai chemin, le bon ! VT est cruel, mais en même temps il est un enseignant. C'est à l'auditeur de ne critiquer ou de ne tenir compte que des conseils.

Vous jouez un Doom/Death mélodique et sombre à la fois, très original ? Quel(s) groupe(s) vous a/ont influencé(s) ?
Je dirais que VT fait du doom metal atmosphérique. Honnêtement, je ne peux pas dire qu'un groupe en particulier a influencé le développement de VT. J'admets que quand j'ai écrit "The Day" et beaucoup d'autres chansons (c'était il y a environ 15-14 ans) de l'album "The Way", je n'étais pas particulièrement fan d'un genre tel que le doom. J'écoutais principalement du black metal et cela me convenait pour me charger d'émotions ! Mais le côté mélancolique de mon âme a déjà créé du matériel pour le projet VainturN à venir.
Il y a quelque chose de typique de l'Ukraine et de la Russie à offrir aux groupes qui sont à la fois mélodiques, mélancoliques et extrêmes. Est-ce dû à ce qu'on appelle "l'âme slave" ?
C'est une question intéressante et subtile. Quant à moi, je ne peux parler que de l'âme ukrainienne, de nos sentiments et de nos émotions. En bref, les Ukrainiens, bien qu'ils soient un peuple amical et hautement spirituel, avec un merveilleux héritage historique et créatif, qui s'exprime dans la mélodie de nos œuvres, sont à la fois un peuple épris de liberté et un peuple rebelle. Par conséquent, VT comme beaucoup d'autres groupes ukrainiens, en musique ont une partie mélodique et brutale, résultat des émotions naturelles d'une conscience saine.
"The Way" est votre premier album, et il sonne bien ! Pouvez-vous nous parler de sa conception ?
"The Way" est mon premier album, mais j'ai commencé à écrire pour lui en 2005. Cette période est la formation de ma personne, le journal de mes observations et le résultat global de ces 14 années. C'est mon "chemin", mon histoire.
Comment en êtes-vous venu à travailler avec The Ritual Productions ?
Beaucoup de gens m'ont aidé dans le processus de création de l'album, ce dont je leur suis infiniment reconnaissant. Naturellement, je suis incroyablement reconnaissant à mon collègue et producteur de son Vodos.PAD, sans lui "The Way" n'aurait pas sonné comme ça. De plus, c'est un guitariste merveilleux et sincère. Vous pouvez le juger par ses parties solos de guitare en velours. De plus, la partie du chœur de l'église dans la chanson "Monk" a également été interprétée par Alex. Si Vodos.PAD a été mon pilier dans les parties techniques et musicales, alors mon bon ami Monolith, le leader du groupe Colotyphus, m'a fait part d'un conseil et d'une expérience. Quand le matériel pour l'album a été prêt, j'ai commencé à chercher un label qui publierait "The Way". Puis je me suis tourné vers Monolith pour obtenir des conseils. Il m'a conseillé de me tourner vers le label sur lequel il publie son matériel. C'était le label polonais - Werewolf Promotion. Nous avons donc commencé notre coopération. De plus, la situation était telle que deux labels - Werewolf Promotion et Ritual Productions - ont immédiatement pris le relais. Vous connaissez déjà le résultat.
Vous chantez en ukrainien mais vous avez eu la bonne idée de traduire vos paroles dans le livret de l'album et sur votre bandcamp. Il me semble que vous écrivez sur des sujets plutôt introspectifs et métaphysiques, n'est-ce pas ?
"The Way" est interprété en deux langues : L'ukrainien et l'anglais dans un rapport de 4/3. Mais toutes les chansons du livret sont traduites dans les deux langues, car (nous allons parler franchement), tous les auditeurs ne comprendront pas les chants extrêmes, mais le principal pour nous est que l'auditeur saisisse l'essence des chansons et en tire des conclusions. Comme je l'ai dit plus tôt, tout le travail de VT est une projection de ma perception de ce monde. Naturellement, c'est purement ma vision subjective, mais j'espère vraiment qu'au fil des ans, je suis arrivé à la bonne conclusion et à la bonne analyse ...
Comment se passe la scène en Ukraine ? Y a-t-il de jeunes groupes que vous avez découverts et que vous aimeriez partager avec nous ?
A ma grande joie, la "vraie" scène musicale en Ukraine se développe rapidement et chaque année nous avons beaucoup de groupes talentueux. Mais je pense qu'il ne serait pas approprié de raconter toute ma liste de morceaux entendus maintenant, pour ne pas s'éloigner du sujet. Et je peux vous conseiller le travail de mes bons amis. Écoutez Colotyphus et Ezkaton. Ce sont de dignes représentants de la nouvelle scène black metal ukrainienne.
Vos albums préférés, dans n'importe quel genre de musique ?
Une question piège ... Vous savez, je ne peux pas vous donner de réponse précise. Je suis une personne d'humeur et pour créer telle ou telle atmosphère, je préfère une musique à large spectre. Cela peut me faire passer du black metal dépressif au post rock, à l'ambient, à la trance psychédélique... Cela se passe de différentes manières.
Peux-tu présenter Vainturn au public français ?
Le slogan de VainturN en ce moment est "Parfois nous devons nous égarer pour trouver notre chemin dans la vie". Notre tâche est d'ouvrir les yeux des gens, de ne pas tomber dans l'abîme à cause de leurs actes vicieux !
Ajoutez ce que vous voulez :
... tous les vices sont en nous, toutes les mauvaises actions sont en nous. Tous nos échecs sont en nous. Pour trouver la réponse à vos erreurs, regardez dans le miroir dans vos yeux ... dans le miroir est le coupable de votre vice, dans ces yeux le regard incertain du doute et du mensonge à vous-même et vous devez le vaincre !