From Budapest With Darkness : interview With HAENESY - Black Metal - English/French
Interview 22.10.19

Ah the beautiful Budapest, so romantic capital of Hungaria ! Haenesy, as for them, do more in black romanticism, even Black Metal... After a very nice first album in 2018, the band came back last year with a Split with the Russian Moondweller, providers of a beautiful atmospheric Black Metal! Interview with H. and A. to know more about this beautiful modern Black Metal team...


Hello Haenesy, you come from Budapest. Can you tell us where this group came from? What was the original project?
H: I have been playing in a deathcore/death metal band (As Karma Brings) since 2013 and Ive been playing on guitar in several bands since 2007, so I have a lot of a experiences about writing and performing heavy music. In 2017 I decided to build up a new project for my depressive, deep, blackish stuffs, so this became Haenesy. Because I havent got a good quality vocal sound I had to ask Angeli to join in the project.
A: It wouldn't be a big exaggeration to say that in the last 5 years 90% of the music i listen to is some kind of black metal, so yeah, i was happy that i find Henrik and his one man project. We contacted and after a while i have joined his vision and brought my own ideas. On the first Haenesy album (Mortals) i didn't do any of the vocals, but Henrik used one of my instagram pictures on the Mortals booklet. Ever since then we became friends, and i humbly share my ideas, lyrics and vocals with him.
You play Post-Black Metal. Where did you get this inspiration from? Which bands influenced you?
A: It's really hard to write down in mere human language what this genre means and gives to me and for many others. Just listen to the
Crimson Abyss: NGC 2237
from
Mare Cognitum.
Listen, how it builds itself up until it explodes in a "climax". It would be really unnecessary to struggle to describe it, but in hungarian we say "elszállás" to this kind of parts of music wich basically means "flying away"...
H: Nowdays, Post Black/Atmospheric Black bands continuously delivering new inspirations to your own music. There are a lot of small projects from France, Poland, Russia, Ukraine which very experimental and progressive. My favourites are Ultha, Downfall of Gaia, Wiegedood from this Post Black Metal genre.
I particularly appreciated your split with Moondweller. How did this split come about?
A: Both of us loved what Bogdan did on "The Search" under the name Moondweller, so this split was quite a pleasant time for us. Definitely a good experience, Bogdan is a true multitalent.
H: Yes, the previous Moondweller material was absolutely amazing. So
when the idea came up the concept came immediately. It must be a cosmic substance.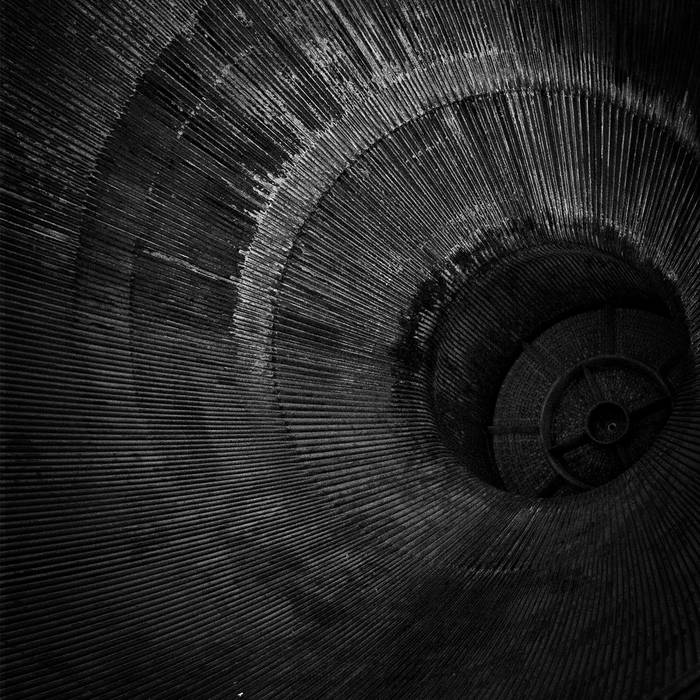 You are a still recent band, what is your vision of Black Metal?
H: For me, black metal is total freedom. Free space to achieve new musical concepts. A
blank sheet to write about new things. But on the other hand, this music is about something ancient, a common knowledge that lacks any new age bullshit and is something you don't get in other areas of culture.
A: Black Metal is already a sunken boat if we compare it with the swirling chaos of self-raping, self-deceiving and artificial media. Black Metal is like an old, rotten, obsolete and abandoned house amongst the thousands of skyscrapers. This place is hell for some and heaven to others. Heaven for the ones who are attracted to find deeper meaning in their suffering through channels wich amplifies them, and hell for others who simply cannot find reason in facing sadness and suffering in long term. Many of us may feel the same, like being something that seems unnecessary to exist. This existential paradox IS Black Metal in itself. For me, it's a sanctuary.
How is the scene in Budapest?
A: Just like anywhere in the world where you don't get killed for it. There are bands, one-man projects, and a typical couple of hundreds of people you always meet at concerts.
H: Yeah, but its cool. I mean
the community is very committed
to the genre.
Can you tell us about your album "Katruzsa"?
H: When I dropped out 'Mortals', the first record of Haenesy I decided to start making a full length album for the project. This is the first time when we record full live vocals with Angeli.
Katruzsa is a symbol of the simple sense of life that existed before modernity. It is the key to a simple but honest life that is in harmony with nature and can be sustainable.
A: It was our first album together with Henrik and first vocal record for me. I don't practice any kind of vocal technique (as you can hear it), it just a pure emotion driven thing to me. I'm only using my voice when we actually recording something - as i did with Katruzsa, Earth and Space and on other coming releases. Anyway, Katruzsa is located in the hungarian mountain, Mátra. I also took the photo of the cover of Katruzsa in the forests of Mátra.
Can you give us your opinion on the following Black Metal styles:


H: Black/Death Metal basicaly for me is a little bit boring and conservative of those I know. The true black metal is Burzum and Darkthrone for me. Cosmic Black is Mesarthim, Moondweller and Arkthinn for me.
A: I only use these labels when i try to find something special in bandcamp, otherwise i do not deal with this "genre war".
What's the future of Haenesy ? Is there a new album going on ?
A: There are several projects and side projects under development. We have a lot of ideas and concepts resting in the drawer due to the lack of energy and time, but with time, some of them will take shape. We don't force anything at all.
Can you list us your 20 favourite albums in every kind ?
Crystal Castles – Crystal Castles
Pink Floyd – Atom Heart Mother
Bohren & der Club of Gore - Nightwolf
My Sleeping Karma - Satya
Vvilderness – Devour the Sun
Nile – Annihilation of the Wicked
Earth and Pillars - Earth I
The Black Dahlia Murder - Nocturnal
Paramnesia - Ce que dit la bouche d'ombre
Bell Witch - Mirror Reaper
Der Weg Einer Freiheit - Agonie
Wolves In The Throne Room - Two Hunters
Abigail Williams - Becoming
Mare Cognitum / Aureole - Resonance: Crimson Void
Year Of No Light - Vampyr
Syndrome - Now and Forever
The Howling Void - Nightfall
Treha Sektori - Endessiah
Slice The Cake - Odyssey to the West
Thy Light - Suici.De.pression
Blank Space : you can add whatever you want :
Thank You Haenesy
Ah la belle Budapest, si romantique capitale de la Hongrie ! Haenesy, quand a eux, font plus dans le romantisme noir, voire Black Metal...Après un très beau premier album en 2018, le groupe nous en est revenu l'an passé avec un Split avec les russes Moondweller, pourvoyeurs d'un Black Metal atmosphérique de toute beauté ! Interview avec H. et A. pour en savoir un peu plus sur ce bel attelage de Black Metal moderne...
Bonjour Haenesy, vous venez de Budapest. Pouvez-vous nous dire d'où vient ce groupe ? Quel était le projet initial ?
H : Je joue dans un groupe de deathcore/death metal (As Karma Brings) depuis 2013 et j'ai joué de la guitare dans plusieurs groupes depuis 2007, donc j'ai beaucoup d'expérience dans l'écriture et l'interprétation de musique heavy. En 2017, j'ai décidé de construire un nouveau projet pour mes trucs dépressifs, profonds et noirâtres, c'est ainsi que je suis devenu Haenesy. Comme je n'avais pas un son vocal de bonne qualité, j'ai dû demander à Angeli de se joindre au projet.
A : Il ne serait pas exagéré de dire qu'au cours des cinq dernières années, 90 % de la musique que j'écoute est liée au black metal, alors oui, j'étais heureux de trouver Henrik et son projet solo. Nous nous sommes contactés et après un certain temps, j'ai rejoint sa vision et j'ai apporté mes propres idées. Sur le premier album de Haenesy (Mortals), je n'ai pas fait de chant, mais Henrik a utilisé une de mes photos d'instagram sur le livret de Mortals. Depuis lors, nous sommes devenus amis et je partage humblement mes idées, mes paroles et ma voix avec lui.
Vous jouez du Post-Black Metal. D'où vous vient cette inspiration ? Quels groupes vous ont influencé ?
A : C'est vraiment difficile d'écrire en langage humain ce que ce genre signifie et donne à moi et à beaucoup d'autres. Il suffit d'écouter le Crimson Abyss : NGC 2237 de Mare Cognitum. Écoutez, comment il se construit jusqu'à ce qu'il explose en "climax". Il serait vraiment inutile de se battre pour le décrire, mais en hongrois, on dit "elszállás" pour ce genre de parties de musique qui signifie essentiellement "s'envoler"...
H : Aujourd'hui, les groupes de Post Black/Atmospheric Black apportent continuellement de nouvelles inspirations à votre propre musique. Il y a beaucoup de petits projets de France, de Pologne, de Russie, d'Ukraine qui sont très expérimentaux et progressifs. Mes préférés sont Ultha, Downfall of Gaia, Wiegedood de ce genre de Post Black Metal.
J'ai particulièrement apprécié votre split avec Moondweller. Comment s'est produit ce split ?
R : Nous avons tous les deux adoré ce que Bogdan a fait sur "The Search" sous le nom de Moondweller, donc ce split a été un moment très agréable pour nous. C'était donc un moment agréable pour nous. C'est une bonne expérience, Bogdan est un vrai "multitalent".
H : Oui, le matériel précédent de Moondweller était absolument incroyable. Donc, quand l'idée est venue, le concept est venu immédiatement. Il doit s'agir d'une substance cosmique.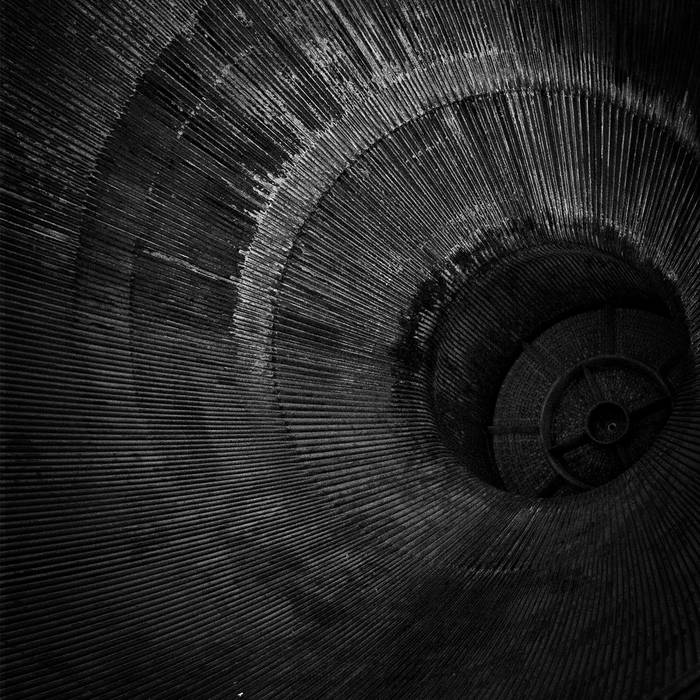 Vous êtes un groupe encore récent, quelle est votre vision du Black Metal ?
H : Pour moi, le black metal est une liberté totale. Un espace libre pour réaliser de nouveaux concepts musicaux. Une feuille blanche pour écrire sur de nouvelles choses. Mais d'un autre côté, cette musique parle de quelque chose d'ancien, d'un savoir commun qui n'a rien d'une connerie new age et que l'on ne trouve pas dans d'autres domaines de la culture.
R : Le Black Metal est déjà un bateau coulé si on le compare au chaos tourbillonnant des médias artificiels, auto-enveloppants et trompeurs. Le Black Metal est comme une vieille maison pourrie, obsolète et abandonnée parmi les milliers de gratte-ciel. Cet endroit est l'enfer pour certains et le paradis pour d'autres. Le paradis pour ceux qui sont attirés pour trouver un sens plus profond à leur souffrance par des canaux qui les amplifient, et l'enfer pour d'autres qui ne peuvent tout simplement pas trouver de raison d'affronter la tristesse et la souffrance à long terme. Beaucoup d'entre nous peuvent ressentir la même chose, comme étant quelque chose qui semble inutile d'exister. Ce paradoxe existentiel EST le Black Metal en soi. Pour moi, c'est un sanctuaire.
Comment est la scène à Budapest ?
R : Comme partout dans le monde où l'on ne se fait pas tuer pour ça. Il y a des groupes, des projets individuels et quelques centaines de personnes que l'on rencontre toujours aux concerts.
H : Oui, mais c'est cool. Je veux dire que la communauté est très engagée dans le genre.
Pouvez-vous nous parler de votre album "Katruzsa" ?
H : Quand j'ai abandonné "Mortals", le premier disque de Haenesy, j'ai décidé de commencer à faire un album complet pour le projet. C'est la première fois que nous enregistrons des voix complètes en live avec Angeli. Katruzsa est un symbole du sens simple de la vie qui existait avant la modernité. C'est la clé d'une vie simple mais honnête qui est en harmonie avec la nature et qui peut être durable.
A : C'était notre premier album avec Henrik et le premier enregistrement vocal pour moi. Je ne pratique aucune technique vocale (comme vous pouvez l'entendre), c'est juste une chose purement émotionnelle pour moi. Je n'utilise ma voix que lorsque nous enregistrons quelque chose, comme je l'ai fait avec Katruzsa, Earth and Space et sur d'autres albums à venir. De toute façon, Katruzsa est situé dans la montagne hongroise, Mátra. J'ai également pris la photo de la couverture de Katruzsa dans les forêts de Mátra.

Pouvez-vous nous donner votre avis sur les styles de Black Metal suivants :
- Black/Death Metal
- True Black Metal
- Raw Black Metal
- Black Metal cosmique
H : Le Black/Death Metal est pour moi un peu ennuyeux et conservateur par rapport à ce que je connais. Le True black metal, c'est Burzum et Darkthrone pour moi. Le Black Cosmique est pour moi Mesarthim, Moondweller et Arkthinn.
R : Je n'utilise ces étiquettes que lorsque j'essaie de trouver quelque chose de spécial dans le bandcamp, sinon je ne m'occupe pas de cette "guerre des genres".
Quel est l'avenir de Haenesy ? Y a-t-il un nouvel album en cours ?
R : Il y a plusieurs projets et projets parallèles en cours de développement. Nous avons beaucoup d'idées et de concepts qui dorment dans le tiroir par manque d'énergie et de temps, mais avec le temps, certains d'entre eux prendront forme. Nous ne forçons rien du tout.
Pouvez-vous nous donner la liste de vos 20 albums préférés en tout genre ?
H:
Oathbreaker – Rheia
Clann – Seelie
Crystal Castles – Crystal Castles
Pink Floyd – Atom Heart Mother
Bohren & der Club of Gore - Nightwolf
Nirvana – Bleach
Dopethrone – Hochelaga
Yob – Our Raw Heart
My Sleeping Karma - Satya
Vvilderness – Devour the Sun
Naxatras - Naxatras
Violet Cold – Anomie
Batushka – Litourgiya
Summoning – Minas Morgul
Mgla – Groza
Burzum – Filosofem
Ensiferum - Ensiferum
Nile – Annihilation of the Wicked
Aversions Crown – Tyrant
Angelmaker - Dissentient
A:
Earth and Pillars - Earth I
The Black Dahlia Murder - Nocturnal
Paramnesia - Ce que dit la bouche d'ombre
Cepheide - Respire
Fuath - I
Bell Witch - Mirror Reaper
Der Weg Einer Freiheit - Agonie
Wolves In The Throne Room - Two Hunters
Abigail Williams - Becoming
Lluvia - Enigma
Mare Cognitum / Aureole - Resonance: Crimson Void
Arkhtinn - 最初の災害
Year Of No Light - Vampyr
Syndrome - Now and Forever
██████ - Demo
The Howling Void - Nightfall
Treha Sektori - Endessiah
Slice The Cake - Odyssey to the West
Thy Light - Suici.De.pression
Wintersun - Wintersun