LES CROCS DU SCRIBE 100 % SEIDE : FRANÇAIS/ENGLISH TEXT - DOGMA - HERE IS NO TRUTH - BEYOND THE FALLACY - BLACK METAL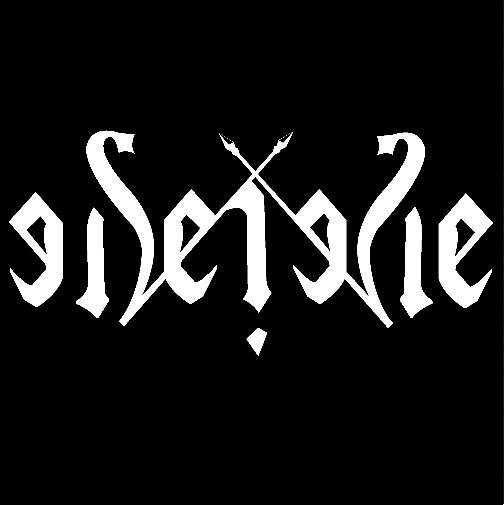 "Créé par trois forces impies, SEIDE a vu le jour au début de l'année 2007. L'objectif était de créer une musique brute mais sombre avec un line-up minimal. Count D. (Anteis Symphonia) s'occupe des parties de chant et de basse, ShubNiggurath (Sin S Thesia) joue une guitare féroce, et Herr Rikk (Nydvind, ex-Penumbra, ex-Temple Of Baal) est à la batterie. En mars 2008, Wotan (Sow) devient le nouveau bassiste.
Légèrement inspiré par les vieux trucs de Samael, le groupe crée sa propre vision du metal en se basant sur son expérience personnelle. "Seide" signifie en vieille langue française un homme à la dévotion aveugle et fanatique. Les paroles du groupe sont donc directement ou indirectement influencées par ce sujet, traitant d'un univers sombre, oppressant et destructeur".
(Texte extrait du Facebook du Groupe)
Seide fait partie de ces entités Black Metal de France nées lors de la première décennie de ce siècle. Citant parmi ses influences le vieux Samaël et ses atmosphères rampantes et noirâtres, mais aussi Shining, Koldbrann ou Infestus, le groupe nous offre surtout un art noir à la forte personnalité, mêlée à une maîtrise musicale indéniable, une inspiration sans faille et une capacité à générer une ombre musicale des plus saisissantes. C'est un plaisir pour votre Scribe que de consacrer ce numéro des Crocs Du Scribe à ce groupe qui mériterait une bien plus large audience tant son Black Metal véloce, mélodique et gorgé d'atmosphères, les place au dessus de la mêlée. J'ai donc choisi ici trois de leurs productions, à savoir l'EP/démo Dogma de 2009, l'album Here Is No Truth de 2011 et l'album Beyond The Fallacy paru en 2017. Trois pépites à découvrir absolument, et à inviter à rejoindre votre collection discographique !
"Created by three unholy forces, SEIDE saw the light at the beginning of 2007. The aim was to create a raw but dark music within a minimized line up. Count D. (Anteis Symphonia) takes the vocal and bass parts, ShubNiggurath (Sin S Thesia) plays a fierce guitar, and Herr Rikk (Nydvind, ex-Penumbra, ex-Temple Of Baal) is on drums. In march 2008, Wotan (Sow) becomes the new bass guitar player.
Slightly inspired by Samael' old stuff, the band is creating its own vision of metal based on its personal experience. 'Seide' means in old French tongue a man with a blind and fanatical devotion. So the band's lyrics are directly or indirectly influenced by this subject, dealing with a dark, oppressive and destructive universe" (From The band's Facebook Page)
Seide is one of those Black Metal entities of France born in the first decade of this century. Citing among its influences the old Samael and its creeping and blackish atmospheres, but also Shining, Koldbrann or Infestus, the band offers us above all a black art with a strong personality, mixed with an undeniable musical mastery, an unfailing inspiration and a capacity to generate a most striking musical shadow. It's a pleasure for your Scribe to dedicate this issue of Les Crocs Du Scribe to this band that deserves a much wider audience, as their swift, melodic and atmospheric Black Metal puts them above the rest. So I've chosen three of their productions here, namely the Dogma EP/demo from 2009, the 2011 album Here Is No Truth and the Beyond The Fallacy album released in 2017. Three nuggets to discover absolutely, and to invite to join your record collection!
SEIDE - DOGMA
2009
Une première démo, Dogma, dotée de 5 titres d'un Black Metal au son rugueux et brumeux, c'est ainsi que Seide est entré dans la danse...macabre !
Une première démo déjà étonnamment maîtrisée distillant avec talent un Black Metal atmosphérique et mélodieux, avec des passages acoustiques que ne renieraient pas le Shining de Niklas Kvarforth. La production un peu faible ne dessert pas suffisamment le propos, mais n'oublions pas qu'il s'agit d'une démo !
copyright Psychopathia Melomania
L'ensemble est fort musical, très bien composé, entre gris et noir, entre Dark et Black Metal. Plaisant de bout en bout, ce bout de chemin en compagnie du groupe offre déjà des perspectives enthousiasmantes, et prometteuses !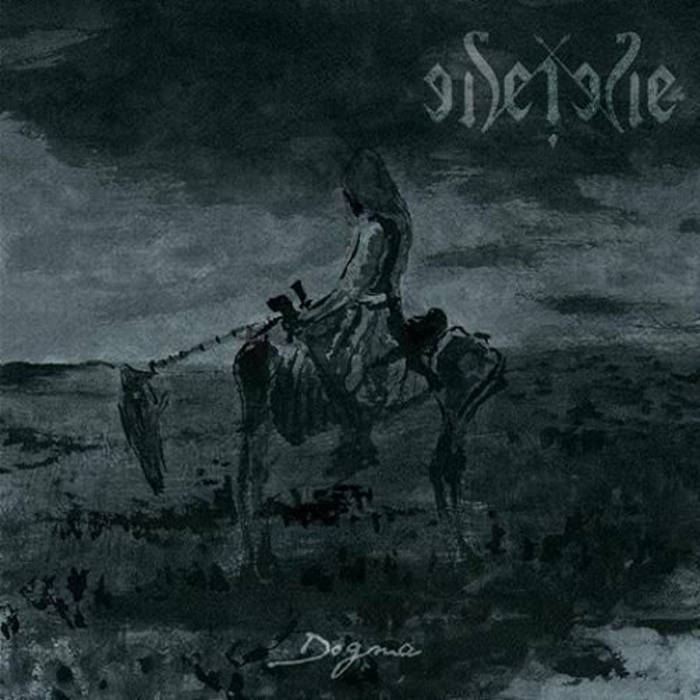 Nous verrons par la suite le groupe évoluer, et gagner en qualité sonore, mais leur force musicale est déjà bien en place. N'oublions pas non plus que si le groupe n'a que deux ans d'existence à la sortie de la démo, il n'est pas composé non plus de débutants, puisque on y trouve Count D. au chant (ce dernier ayant déjà œuvré depuis les années 90 chez Anteis Symphonia, mais aussi Nemrod ou, dans une registre différent, chez les Doom/Death métalleux de Nemost) ; à la basse Wotan, également dans le groupe de Thrash progressif Sow (splitté en 2011). Bref, pas un troupeau de débutants, et une belle démo qui promet de joyeux lendemains !
A first demo, Dogma, with 5 tracks of a Black Metal with a rough and foggy sound, that's how Seide entered the dance...macabre!
A first demo already surprisingly mastered, distilling with talent an atmospheric and melodious Black Metal, with acoustic passages that Niklas Kvarforth's Shining wouldn't deny. The slightly low production doesn't serve the purpose sufficiently, but let's not forget that this is a demo!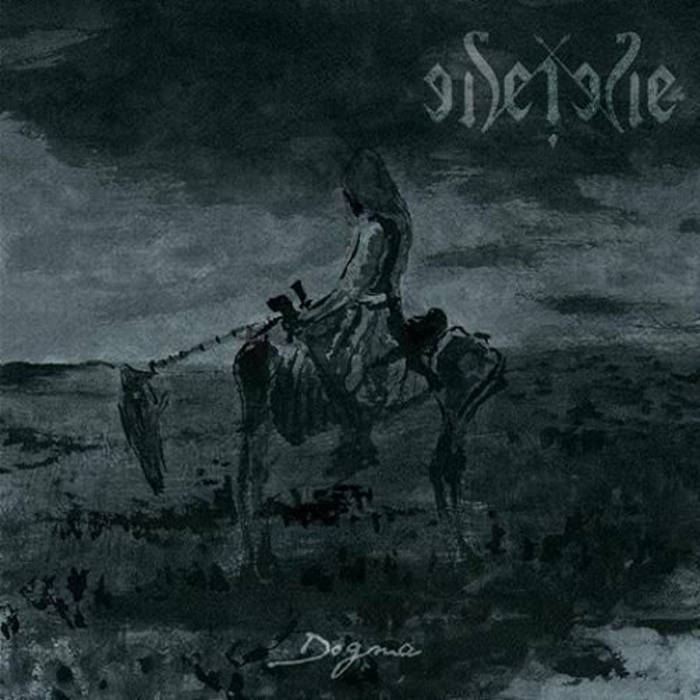 We'll see the band evolve later on, and gain in sound quality, but their musical strength is already well established. Let's not forget either that if the band is only two years old at the release of the demo, it is not composed of beginners either, since we find Count D. on vocals (the latter having already worked since the 90s with Anteis Symphonia, but also Nemrod or, in a different register, with the metal Doom/Death of Nemost); on bass Wotan, also in the progressive Thrash band Sow (split in 2011). In short, not a herd of beginners, and a nice demo that promises a happy tomorrow!
Après la première démo est venu le temps de l'album...et le voici, ce Here Is No Truth qui donne à entendre un groupe qui souhaite étendre sa palette au délà du Black Metal..
Après une première démo plus que prometteuse deux ans auparavant, Seide nous revient avec un album ambitieux mixant riffs Thrash, fond Black, morceaux complexes, parfois limite progressif, doté d'une richesse musicale passionnante.
D'aucuns pourront penser que le groupe "se cherche"...Mais peu importe, l'album est profond, riche, et puissant, et anobli par une production largement à la hauteur.
Seide nous donne ici à entendre toute l'étendue de son talent musical et harmonique, comme sur ce titre particulièrement fabuleux, "Penetrating Warhead", accrocheur en diable. Alternant titres épiques et complexes et d'autres plus directs et agressifs ("Mystic Shape Of Self Hatred"), Seide a ici pris le large d'avec les influences des débuts pour se trouver une identité propre et nous embarquer dans un voyage musical entre gris clair et noir profond, avec une flamme intacte de musiciens à l'aise dans tous les registres du Metal, au service ici d'un Metal noir porté dans les hauteurs. Une véritable pépite !
After the first demo came the time of the album...and here it is, this Here Is No Truth which gives to hear a band that wants to extend its palette beyond Black Metal.
After a first demo more than promising two years ago, Seide comes back with an ambitious album mixing Thrash riffs, Black background, complex tracks, sometimes borderline progressive, endowed with an exciting musical richness.
Some might think that the band is "looking for itself"...But it doesn't matter, the album is deep, rich, and powerful, and ennobled by a production largely up to scratch.
Seide gives us here to hear the full extent of his musical and harmonic talent, as on this particularly fabulous track, "Penetrating Warhead", catchy as hell. Alternating epic and complex tracks with more direct and aggressive ones ("Mystic Shape Of Self Hatred"), Seide has here taken off from the influences of the early days to find his own identity and take us on a musical journey between light grey and deep black, with an intact flame of musicians at ease in all registers of Metal, serving here a black Metal carried to the heights. A real nugget!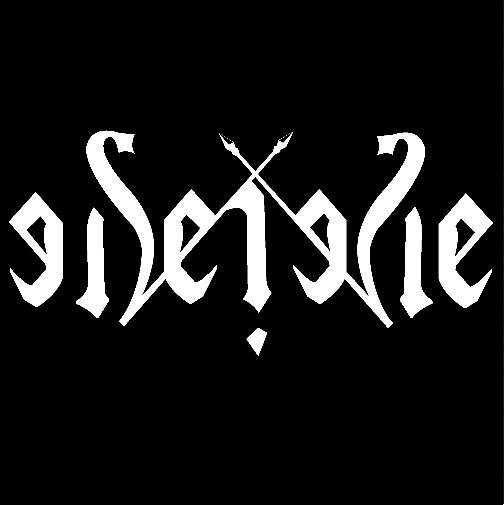 Seide, groupe parisien de Black Metal, travaille en ce moment même sur un nouvel album. Nous en saurons plus rapidement puisque ces derniers ont accepté de me donner une interview. A suivre donc. En attendant, voici ma chronique de leur dernier album en date, Beyond The Fallacy, petite pépite de Black Metal rageux et désespéré dans lequel se sont glissés quelques invités des plus prestigieux...
Six ans...six années d'attente entre un premier album salué unanimement par la critique (Here is No Truth) et ce deuxième lp. Seulement voila, parfois, plus c'est long meilleur c'est !
Oui, cela en valait la peine car, en 2017, les parisiens nous livrent un deuxième album absolument somptueux. Mélange racé de Black Metal épique et colérique avec un versant plus mélodramatique et désespéré, ce disque pourrait apparaître comme le chaînon manquant entre un Black Metal puissant et véloce et un Black Metal dépressif issu des meilleurs caves d'affinage. Oui, ce n'est sans doute pas un hasard si les deux guests de l'album ne sont rien moins que Niklas Kvarforth (Shining) au chant sur le très torturé "Angest" et Rune "Blasphemer" Eriksen (Mayhem et Aura Noir) a la guitare sur "Les Nuits Sans lune", morceau d'anthologie d'un Black Metal ultra puissant et mélodique a la fois.
Oui, Seide réunit le meilleur des deux mondes, et rappelle a toutes fins utiles que Black Metal et DSBM appartiennent à la même famille obscure, parfois enragée, parfois découragée de vivre, n'en déplaise a de jeunes groupes révisionnistes du DSBM voulant, dans un but bassement mercantile, distinguer leur genre du papa gênant que peut être le Black Metal. "Les Nuits Sans Lune" toujours, un titre somptueux qui, à nouveau, fait le pont entre la guerre et la dépression, avec la belle intervention du violoncelle de Louise Leverd (pas vraiment une débutante puisque membre de l'ensemble de musique contemporaine Babel à une époque, et de l'ensemble Links aujourd'hui, orchestre unanimement salué pour son importance en matière de création contemporaine).
Les sentiments se succèdent sans se ressembler sur cet album magnifique, complet, superbement écrit et interprété. Si vous aimez le Black Metal mélodique et perclus d'émotions diverses, capable d'accompagner vos accès de révolte comme de soutenir vos moments de mélancolie profonde, en résumé, si vous aimez le Black Metal, car c'est de tout cela que ce genre fascinant est composé : vous ne pouvez pas continuer a passer à côté de Seide ! Oui je sais, les sorties sont nombreuses en matière de Metal Noir depuis quelques années, et la qualité pas toujours au rendez-vous. Raison de plus pour ne pas rater une pépite de ce niveau lorsqu'elle se présente ! Amoureux de la tradition des années 90 comme d'une vision plus contemporaine de ce genre maudit mais tant aimé vous serez saisis par la puissance d'évocation de ce disque, et par un groupe qui sait nous emporter loin, si loin de ce monde terne.
Seide, a Parisian Black Metal band, is currently working on a new album. We'll know more quickly since they've agreed to give me an interview. To be continued. In the meantime, here is my review of their latest album, Beyond The Fallacy, a small nugget of raging and desperate Black Metal in which some of the most prestigious guests have slipped in...
Six years...six years of waiting between a critically acclaimed first album (Here is No Truth) and this second lp. But here's the thing, sometimes, the longer the better !
Yes, it was worth it because, in 2017, the Parisians deliver us a second album absolutely sumptuous. A thoroughbred mix of epic and angry Black Metal with a more melodramatic and desperate side, this record could appear as the missing link between a powerful and swift Black Metal and a depressive Black Metal coming from the best maturing cellars. Yes, it's probably not by chance that the two guests of the album are nothing less than Niklas Kvarforth (Shining) on vocals on the very tortured "Angest" and Rune "Blasphemer" Eriksen (Mayhem and Aura Noir) on guitar on "Les Nuits Sans lune", an anthology track of an ultra powerful and melodic Black Metal at the same time.
Yes, Seide brings together the best of both worlds, and reminds us that Black Metal and DSBM belong to the same obscure family, sometimes enraged, sometimes discouraged from living, with all due respect to young revisionist DSBM bands wanting, for a basement mercantile purpose, to distinguish their genre from the embarrassing daddy that Black Metal can be. "Les Nuits Sans Lune" still, a sumptuous title which, once again, bridges the gap between war and depression, with the beautiful intervention of Louise Leverd's cello (not really a beginner since she was a member of the contemporary music ensemble Babel at one time, and of the Links ensemble today, an orchestra unanimously hailed for its importance in contemporary creation).
The feelings follow one another without resembling each other on this magnificent, complete, superbly written and performed album. If you like melodic Black Metal, full of diverse emotions, able to accompany your fits of revolt as well as to support your moments of deep melancholy, in short, if you like Black Metal, because that's what this fascinating genre is made of: you can't go on missing Seide! Yes I know, there have been many Black Metal releases in the last few years, and the quality is not always there. All the more reason not to miss a nugget of this level when it shows up! In love with the tradition of the 90's as well as a more contemporary vision of this cursed genre, but so much loved, you will be seized by the evocative power of this record, and by a band that knows how to take us far, so far away from this dull world.
BIENTÔT / SOON
L'INTERVIEW DE SEIDE POUR LEUR NOUVEL ALBUM !
SEIDE ON INTERVIEW FOR THEIR NEW ALBUM !