Fr/Eng Review : OAK "Ascese" Black Metal Dépressif Atmosphérique ! La pépite du moment !/ the nugget of the day !
Black Metal Atmosphérique et Dépressif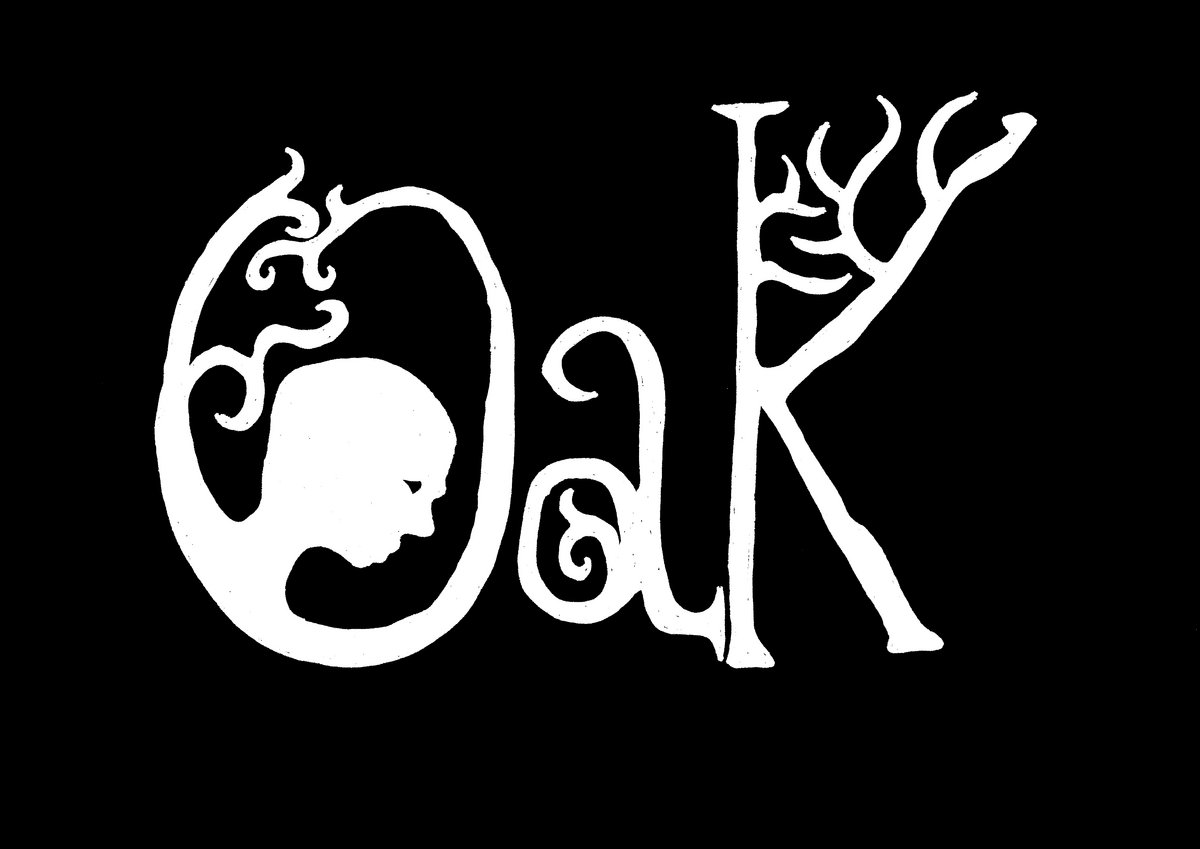 On retiendra de notre époque une propension logique au développement d'entités dépressives, lasses de cette vie pénible où les combats semblent se succéder sans victoires. Oak ne dépareille pas dans ce contexte : sa musique, belle et garnie d'atmosphères touchantes, va droit au coeur, là où se niche la mélancolie la plus profonde. Cette ascèse, nommée dans le titre de l'opus, correspond bien dans toute son austérité à la musique de douleur que nous donne à entendre Oak. Ascese n'est pas le premier opus d'Oak, puisque le reimois avait déjà produit plusieurs Eps et un album que j'avais déjà beaucoup apprecié, Nebula, paru en 2018. Le Scribe étant un grand mélancolique, il ne peut qu'être touché par cette voix déchirée qui hurle son désespoir dans la nuit profonde et solitaire. Cette voix touchante, car venue d'une gorge aux tonalités personnelles et profondément humaines. A l'instar du dessin de la pochette, pas forcément parfait mais émouvant, c'est ce qui me bouleverse dans la musique de Oak : cette touche profondément humaine, là où d'autres pratiquent un Black Metal volontairement déshumanisé et diabolique, Oak fait tout le contraire : il gémit sa douleur d'être, de vivre, d'être humain. Dans une époque qui ne veut plus rien dire, qui n'a plus rien à apporter à personne.
We will remember from our times a logical propensity to develop depressive entities, tired of this painful life where battles seem to follow one another without victories. Oak is no different in this context: his music, beautiful and full of touching atmospheres, goes straight to the heart, where the deepest melancholy nestles. This asceticism, named in the title of the opus, corresponds well in all its austerity to the music of pain that Oak gives us to hear. Ascese is not Oak's first opus, since the french band had already produced several Eps and an album that I had already really appreciated, Nebula, released in 2018. Le Scribe being a great melancholic, he can only be touched by this torn voice that screams out his despair in the deep and lonely night. This touching voice, because it comes from a throat with personal and deeply human tonalities. Like the cover design, not necessarily perfect but moving, that's what upsets me in Oak's music: this deeply human touch, where others practice a deliberately dehumanized and diabolical Black Metal, Oak does just the opposite: he groans his pain of being, of living, of being human. In an age that no longer means anything, that no longer has anything to bring to anyone.
Musicalement Oak nous trimbale dans un Black Metal atmosphérique que ne renierait pas un Blurr Thrower. Véloce et mélodique, avec des passages plus aériens et acoustiques, cet album est d'un écoute vraiment agréable et gagne en finesse au fur et à mesure des passages du disque. L'idée du suicide n'est plus ici une simple idée, elle devient une réalité tangible (illustrée par ce témoignage enregistré diffusé pendant le titre "Ascèse") et une espace de fin inéluctable. Une fin provoquée par un monde sans propos ni projet, qui produit une jeunesse désenchantée, désorientée et écœurée de tout. Heureusement que nous reste la musique pour s'éviter le geste fatal. Merci Oak !
Musically Oak carries us around in an atmospheric Black Metal that a Blurr Thrower would not deny. Véloce and melodic, with more aerial and acoustic passages, this album is really pleasant to listen to and gains in finesse as the disc passes. The idea of suicide is no longer a simple idea here, it becomes a tangible reality (illustrated by this recorded testimony broadcast during the title "Ascesis") and an inevitable space of end. An end brought about by a world without purpose or project, which produces a disenchanted, disoriented and disgusted youth. Fortunately, we still have the music to avoid the fatal act. Thank you Oak!