MONOLITHE : le 8ème Chaos - Interview - Fr/Eng - Doom Metal - Le scribe
« Nos vrais ennemis sont en nous-mêmes »
A la croisée des chemins, quelque part entre Funeral Doom, Krautrock, Space Rock et plein d'autres riches musiques se trouve MONOLITHE, une de nos plus grandes fiertés nationales. C'est avec un album splendide, Okta Khora, que le groupe nous est revenu, un disque que nous n'avons pas fini d'écouter et de disséquer, tant les strates y sont multiples...D'ores et déjà un des grands disques de 2020...En matière de Doom, les gars de Monolithe connaissent bien la musique. Petite discussion fort aimable autour de ce splendide album, et d'une carrière vraiment fantastique...
Bonjour Monolithe et bienvenus chez Le Scribe ! Okta Khora est déjà votre huitième album ! Ça fait quoi ? Pouvez-vous nous en parler un peu ?
Bonjour, et merci. Oui il s'agit bien de notre huitième album, notre douzième sortie au total si l'on compte nos deux EPs, notre compilation « Monolithe Zero » et notre album live sorti l'année dernière. Nous avons déjà enregistré pas mal d'albums donc l'effet n'est plus tout à fait le même qu'il y a environ 17 ans lorsque nous avons fébrilement déchiré la cellophane de notre propre exemplaire du premier album. Aujourd'hui il y a plutôt un sentiment de devoir accompli après de longs mois de travail, car composer et enregistrer un album est un exercice difficile et long. Surtout que nous sommes extrêmement satisfaits de ce disque, qui est conforme en tous points en l'idée que nous en avions avant d'entamer sa genèse. Ce qui est curieux par contre, et je ressens cela à chaque nouvelle sortie d'album, c'est qu'au lieu de prendre les vacances bien méritées loin de la musique que je me m'étais promis pendant que je travaillais d'arrache-pied sur l'album, je n'ai qu'une envie : composer de la musique pour un prochain éventuel album. C'est décidément un cercle infernal qui ne s'arrête jamais…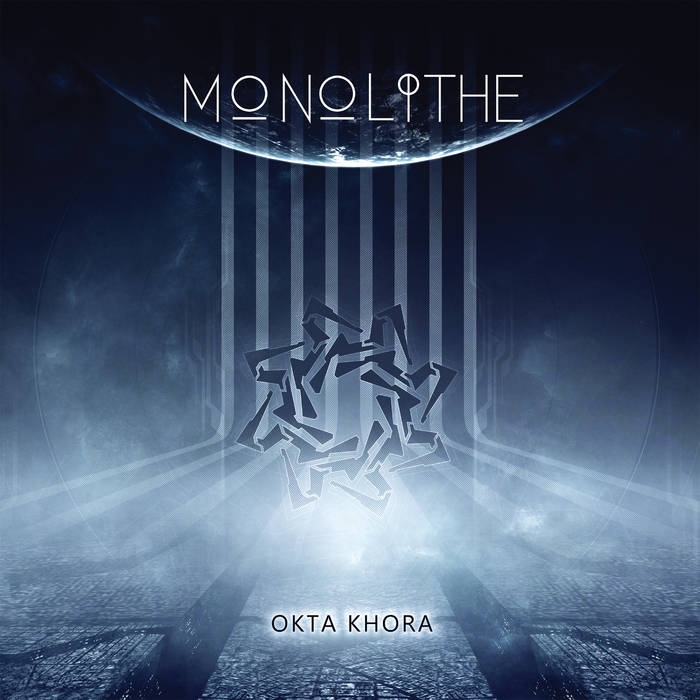 Nous avons eu vent des "fuites" sur internet de cet album ayant obligé votre label LADLO à avancer la sortie de la version digitale du disque. Quel est votre sentiment par rapport à cet épisode ? Internet est-il le meilleur des mondes ?
Cela fait déjà de nombreuses années qu'un album est voué à se retrouver en libre accès sur internet, cela fait partie de la règle du jeu et cela ne pose pas de problème particulier pour un groupe comme nous qui avons toujours vécu à l'âge d'internet et du téléchargement illégal. Ce qui est plus choquant en revanche, c'est lorsque l'album se retrouve en ligne bien avant sa sortie. 3 mois dans le cas de « Okta Khora ». Non seulement cela pénalise le groupe et le label, notamment sur le bon déroulement de la promotion précédent la sortie officielle et sur ses ventes potentielles, mais cela montre aussi qu'un maillon de la chaîne de confiance qui se noue entre l'artiste, le label et la presse est défaillant. Cela veut dire qu'une personne en qui d'autres acteurs de la chaîne de production et de promotion ont fait confiance a trahi l'entreprise dans laquelle elle était engagée, ce qui demande en principe une certaine dose d'éthique, surtout dans un milieu où il n'y a pas beaucoup d'argent. Nous savons de manière quasiment certaine que la fuite est l'œuvre d'un « journaliste » qui avait accès au contenu de l'album en avance et je t'avouerai que c'est cela qui m'agace le plus. Cela nous servira de leçon. J'ai décidé que personne, à l'exception du label, n'écouterait le prochain album de MONOLITHE - s'il y en a un, avant la sortie officielle
Okta Khora est un album extrêmement atmosphérique, parfois même "planant", comment voyez-vous l'évolution de votre Doom au fil des années ?
Je pense que les éléments atmosphériques ont toujours fait partie de notre musique. Par contre, nous avons édulcoré au fil du temps certains éléments plus typiques et redondants du Doom qu'on pourrait qualifier de « classiques » pour les remplacer par des influences venues d'autres styles. Nous l'avons fait quasi systématiquement avec chaque nouvel album, ce qui fait que, plusieurs albums plus tard, notre musique s'est radicalement transformée si on la compare avec celle des débuts. C'est un processus de long terme, qui s'opère petit à petit. Nous n'aurions jamais pu sortir un album tel que « Nebula Septem » ou « Okta Khora » immédiatement après « Monolithe I » en 2003, c'est impossible, nous n'étions pas prêts, à de nombreux niveaux. Même si j'adore toujours nos premiers albums et le style pratiqué à l'époque, ils étaient davantage ancrés dans une mouvance artistique précise. Les albums d'aujourd'hui, en revanche, sont beaucoup plus personnels, difficiles à catégoriser, et sont des œuvres avec sans doute un peu plus de profondeur. Ils plaisent moins à la frange la plus extrême des fans de Doom car ils demandent une culture musicale plus vaste et variée pour être pleinement appréciés que pour nos premiers disques.
Vos débuts étaient davantage orientés vers le Funeral Doom, alors qu'aujourd'hui vous produisez une musique beaucoup plus aérée et mélodique. Comment expliquez-vous cette évolution ?
Déjà l'étiquette « Funeral Doom » m'a toujours un peu rebutée parce que MONOLITHE n'a jamais vraiment pratiqué ce style, si ce n'est par touches, notamment sur les deux premiers albums. Les groupes de Funeral Doom existants à l'époque des débuts du groupe, au début des années 2000, étaient peu nombreux et ont eu une influence très réduite sur notre musique. En termes d'influences purement Doom, les groupes anglais, notamment du fameux « Peaceville Three » ont été beaucoup, beaucoup plus déterminants dans notre développement. Mais je pense que MONOLITHE a affirmé sa différence dès le premier album. Il y avait, dans « Monolithe I », des choses qu'on ne trouvait absolument pas dans le style à l'époque. Nous n'avons, ensuite, fait qu'accentuer cette tendance au fil du temps en incorporant des choses nouvelles et en enlevant d'autres, comme je te l'expliquais précédemment. Personnellement la musique des années 70, le rock progressif ou ce qu'on appelle aujourd'hui le « classic rock » m'a toujours semblée être une sorte de summum de ce que la musique électrifiée a pu produire d'inventif. Cette influence-là est plus présente dans la musique de MONOLITHE aujourd'hui, car j'ai besoin naturellement de l'exprimer, même si elle prend un aspect lourd, agressif et contemporain avec des couches de guitares distordues. Nous restons un groupe de Metal et la recherche de la puissance, au-delà de la mélodie, de l'atmosphère, reste un aspect fondamental de notre son qui ne disparaîtra jamais.
Pouvez-vous nous parler du concept thématique autour de Okta Khora ?
« Okta Khora » est un néologisme qui vient du grec. « Okta » veut dire « huit » ou « huitième » et « Khora » est une sorte de chaos primordial. Pour MONOLITHE, le « khora » est l'univers avant le Big Bang, une sorte d'univers vide.
L'histoire traite d'une civilisation extra-terrestre, surnommée les « eighters », dont la religion extrémiste et messianique proclame qu'ils ont destinés à annihiler toute chose dans l'univers dans le but d'atteindre l'« Okta Khora », qui est une sorte de « reboot » de l'univers, sensé le purifier. Ils sont également persuadés qu'ils mènent leur huitième croisade, et qu'ils ont par conséquent déjà rebooté l'univers à sept reprises auparavant. Leur civilisation et leur technologie a évolué avec le temps autour de cette obsession unique.
Arrive un moment où d'autres civilisations se rendent compte de la menace que les « eighthers » représentent mais ils réagissent trop tard et finissent par subir une colossale débâcle militaire, ce qui condamne fatalement l'univers, laissé sans défense contre les fondamentalistes de l'Okta Khora, à la mort.
Toujours fans de Skepticism ? Et, d'ailleurs, quels sont les formations qui vous ont le plus influencés ?
Personne dans le groupe n'est fan de Skepticism, surtout pas moi, même si j'en ai écouté un peu il y a 20 ans. C'est un groupe pour lequel j'ai du respect mais leur musique me laisse globalement de marbre. Nous avons participé à un tribute à Skepticism en 2004 ou 2005 parce qu'on nous l'a demandé et que c'était une bonne occasion d'avoir de la visibilité à l'époque. Pour ce qui est du Doom finlandais, Unholy est mon groupe de référence. J'adore leur album « Gracefallen » malgré un chant pas toujours optimal, mais les riffs sont excellents et surpuissants. Les réelles influences Doom de MONOLITHE sont plutôt à chercher, comme je le disais plus tôt, du côté du Royaume-Uni. Anathema, My Dying Bride, Paradise Lost. Et puis une poignée de groupes de Death Metal dont la musique comportait de la mélodie ou des passages ultra lourds, comme Bolt Thrower. Sinon, bien évidemment, Candlemass, qui m'a enseigné la science du riff lourd, groovy, evil et tordu. J'ai failli oublier de mentionner Cathedral, que j'adore, surtout les 3 premiers albums. Encore des anglais ! Nous avons repris un titre de Cathedral pour le tribute 100% français qui leur a été consacré.
Les albums de votre vie ? (tous genres confondus)
Toujours compliqué ce genre de question, il y en a tellement…
J'ai donné la liste suivante pour une autre interview récemment, c'est peut-être ce qui se rapproche le plus des « albums de ma vie » aujourd'hui, ou du moins ceux qui ont eu une importance particulière dans mon attachement à la musique et l'envie d'en créer.
Pink Floyd : The Wall, Iron Maiden : Live After Death, Slayer : Decade of Aggression, Anathema : The Silent Enigma, My Dying Bride : As The Flower Withers
Si Monolithe était un proverbe, une citation ?
Nous avions une citation en français sur la back cover de chacun de nos album, de « Monolithe I » à « Monolithe IV ». Pour répondre à ta question et pour faire écho à notre nouvel album « Okta Khora » et le message sous-jacent qui y est dissimulé, je reprendrai la citation qui figurait au dos du CD de « Monolithe II » et qui est attribuée à l'Aigle de Meaux, l'évêque Jacques-Bénigne Bossuet : « Nos vrais ennemis sont en nous-mêmes ». Simple d'apparence, évidente, mais tellement vraie et profonde.
En bientôt 20 années de carrière, de quoi êtes-vous les plus fiers ? Et si vous deviez mentionner un gros "ratage" ou un regret ?
Nous sommes fiers de l'ensemble de notre carrière et peut-être plus particulièrement d'être encore en mesure de produire de la musique à la hauteur de nos standards de qualité après une telle longévité. Beaucoup de groupes ont sorti un album raté, renié, un canard boiteux à un moment donné, et ce n'est pas notre cas. Chacune de nos productions est un instantané d'une époque, d'une aspiration, et je n'ai aucun regret. On nous a même suggéré de réenregistrer notre premier album avec un son plus actuel, comme cela se fait régulièrement, mais je suis absolument opposé à cette idée car l'album est ce qu'il est, et le son fait partie de l'identité et du charme de cet album. Il n'y a guère que les pochettes originales des deux premiers albums qui étaient vraiment médiocres, sans parler de ratage complet non plus. Mais nous avons corrigé cela grâce aux rééditions de 2013 et 2014, avec de nouveaux artworks bien plus réussis et plus congruents avec l'ensemble de la discographie de MONOLITHE.
Le mot de la fin à Monolithe :
Merci pour l'interview ! Les lecteurs peuvent nous suivre sur les réseaux sociaux, sur lesquels nous essayons d'être très présents :
Les albums et le merch de MONOLITHE sont disponibles sur la page Bandcamp du groupe :
Nous partageons également chaque semaine une playlist de 6 titres concoctée par les membres du groupe. On y trouve ce que nous écoutons en ce moment, ou ce qu'on aime, des artistes qui nous ont influencés, etc. Ça se trouve sur Spotify et ça s'appelle « Monolithe Spatial Mixtape ». Nous avons pour le moment sorti 7 numéros.
At the crossroads, somewhere between Funeral Doom, Krautrock, Space Rock and a lot of other rich music is MONOLITH, one of our greatest national pride and joy. It's with a splendid album, Okta Khora, that the band came back to us, a record that we haven't finished listening to and dissecting, so many layers are there...Already one of the great records of 2020...When it comes to Doom, the guys from Monolithe know the music well. A very nice little discussion about this splendid album, and a really fantastic career...
"Our true enemies are within ourselves." (Bossuet)
Hello Monolithe and welcome to The Scribe! Okta Khora is already your eighth album! How does it feel? Can you tell us a little about it?
Hello, and thank you. Yes it's our eighth album, our twelfth release in total if you count our two EPs, our compilation "Monolithe Zero" and our live album released last year. We've already recorded quite a few albums so the effect is not quite the same as it was about 17 years ago when we feverishly tore the cellophane of our own copy of the first album. Today there's more of a sense of accomplishment after long months of work, because composing and recording an album is a difficult and time-consuming exercise. Especially since we are extremely satisfied with this record, which is in all respects in line with the idea we had before we started its genesis. What's curious though, and I feel this with every new album release, is that instead of taking the well-deserved holiday from the music I promised myself while I was working hard on the album, I have only one desire: to compose music for a possible next album. It's definitely an infernal circle that never stops...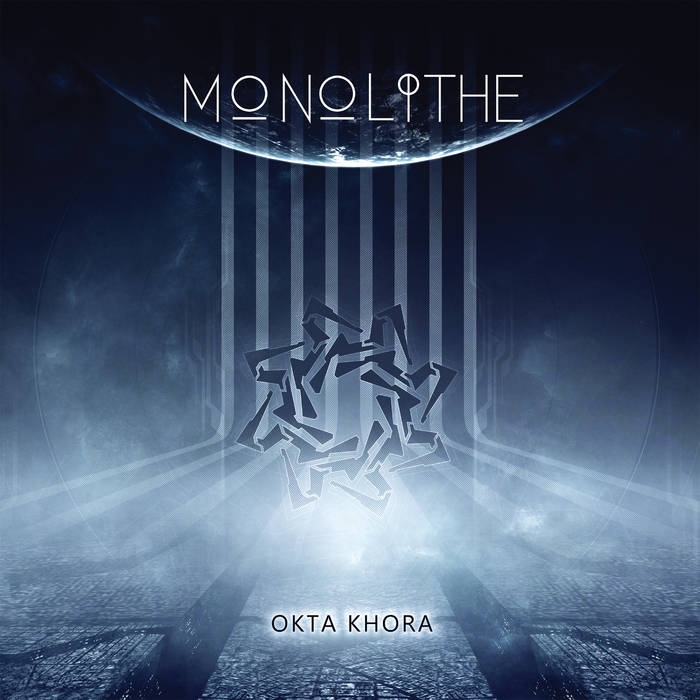 We heard about the "leaks" on the internet of this album which forced your label LADLO to advance the release of the digital version of the disc. What is your feeling about this episode? Is Internet the best of all worlds?
It's been many years since an album has been destined to be freely available on the internet, it's part of the rules of the game and it doesn't pose any particular problem for a band like us who have always lived in the age of the internet and illegal downloading. What is more shocking, however, is when the album is online long before its release. 3 months in the case of "Okta Khora". Not only does this penalize the band and the label, especially in terms of the good progress of the promotion prior to the official release and its potential sales, but it also shows that a link in the chain of trust between the artist, the label and the press is failing. This means that someone who has been trusted by other players in the production and promotion chain has betrayed the company they were involved in, which in principle requires a certain amount of ethics, especially in an environment where there isn't a lot of money. We know almost certainly that the leak is the work of a "journalist" who had access to the album's contents in advance and I'll admit that's what annoys me the most. This will serve as a lesson. I've decided that no one except the label would listen to the next MONOLITHE album - if there is one - before the official release.
Okta Khora is an extremely atmospheric album, sometimes even "hovering", how do you see the evolution of your Doom over the years?
I think atmospheric elements have always been part of our music. On the other hand, we have watered down over time some of the more typical and redundant elements of Doom that we could call "classic" to replace them with influences from other styles. We've done this almost systematically with each new album, so that several albums later, our music has been radically transformed if we compare it to the early ones. It's a long-term process, and it happens little by little. We could never have released an album like "Nebula Septem" or "Okta Khora" immediately after "Monolith I" in 2003, it's impossible, we weren't ready, on many levels. Even if I still love our first albums and the style practiced at the time, they were more rooted in a precise artistic movement. Today's albums, on the other hand, are much more personal, difficult to categorise, and are works with probably a bit more depth. They appeal less to the most extreme fringe of Doom fans because they require a wider and more varied musical culture to be fully appreciated than our early albums.
Your beginnings were more oriented towards Funeral Doom, whereas today you produce a much more airy and melodic music. How do you explain this evolution?
Already the "Funeral Doom" label has always put me off a bit because MONOLITHE never really practiced this style, except by touches, especially on the first two albums. Funeral Doom's bands that existed at the time of the band's beginnings, in the early 2000s, were few in number and had very little influence on our music. In terms of purely Doom influences, the English bands, especially the famous "Peaceville Three", were much, much more decisive in our development. But I think that MONOLITHE asserted their difference from the very first album. There were some things in "Monolith I" that we didn't find at all in the style at the time. Then we just accentuated this trend over time by incorporating new things and removing others, as I explained earlier. Personally, the music of the 70s, progressive rock or what we call "classic rock" today has always seemed to me to be a kind of pinnacle of what electrified music could produce in terms of inventiveness. This influence is more present in MONOLITHE's music today, because I naturally need to express it, even if it takes on a heavy, aggressive and contemporary aspect with layers of distorted guitars. We remain a Metal band and the search for power, beyond the melody, the atmosphere, remains a fundamental aspect of our sound that will never disappear.
Can you tell us about the thematic concept around Okta Khora?
"Okta Khora" is a neologism that comes from Greek. "Okta" means "eight" or "eighth" and "Khora" is a kind of primordial chaos. For MONOLITH, "khora" is the universe before the Big Bang, a kind of empty universe.
The story deals with an extraterrestrial civilization, nicknamed the "eighters", whose extremist and messianic religion proclaims that they were destined to annihilate everything in the universe in order to reach the "Okta Khora", which is a kind of "reboot" of the universe, supposed to purify it. They are also convinced that they are on their eighth crusade, and therefore have already rebooted the universe seven times before. Their civilization and technology has evolved over time around this unique obsession.
There comes a time when other civilizations realize the threat the "eighties" pose, but they react too late and end up suffering a colossal military debacle, fatally condemning the universe, left defenseless against the fundamentalists of Okta Khora, to death.
Still fans of Skepticism? And, by the way, which bands have influenced you the most?
Nobody in the band is a fan of Skepticism, especially not me, even though I listened to a bit of it 20 years ago. It's a band for which I have a lot of respect, but their music leaves me generally speechless. We participated in a tribute to Skepticism in 2004 or 2005 because we were asked to do so and it was a good opportunity to have visibility at the time. As far as the Finnish Doom is concerned, Unholy is my reference group. I love their album "Gracefallen" despite the not always optimal vocals, but the riffs are excellent and overpowering. The real Doom influences of MONOLITHE are rather to be found, as I said earlier, on the UK side. Anathema, My Dying Bride, Paradise Lost. And then a handful of Death Metal bands whose music included melody or ultra-heavy passages, like Bolt Thrower. Otherwise, of course, Candlemass, who taught me the science of heavy, groovy, evil and twisted riffs. I almost forgot to mention Cathedral, which I love, especially the first 3 albums. English again! We covered a track from Cathedral for the 100% French tribute to them.
The albums of your life? (all genres combined)
Always a complicated question, there are so many...
I gave the following list for another interview recently, it's perhaps the closest thing to the "albums of my life" today, or at least the ones that have had a particular importance in my attachment to music and the desire to create it.
Pink Floyd: The Wall, Iron Maiden: Live After Death, Slayer: Decade of Aggression, Anathema: The Silent Enigma, My Dying Bride: As The Flower Withers
What if Monolith was a proverb, a quote?
We had a quote in French on the back cover of each of our albums, from "Monolithe I" to "Monolithe IV". To answer your question and to echo our new album "Okta Khora" and the underlying message hidden in it, I'll use the quote that appeared on the back cover of the CD of "Monolithe II" and which is attributed to the Aigle de Meaux, Bishop Jacques-Bénigne Bossuet: "Our real enemies are within ourselves". Simple in appearance, obvious, but so true and profound.
In a career spanning nearly 20 years, what are you most proud of? What if you had to mention a big "failure" or a regret?
We're proud of our entire career and maybe especially of still being able to produce music that meets our quality standards after such a long life. A lot of bands have released a failed, disowned, lame duck album at some point, and that's not our case. Each of our productions is a snapshot of an era, an aspiration, and I have no regrets. It has even been suggested that we should re-record our first album with a more contemporary sound, as is regularly done, but I'm absolutely opposed to that idea because the album is what it is, and sound is part of the identity and charm of this album. It's only the original covers of the first two albums that were really mediocre, not to mention a complete failure either. But we've corrected that with re-releases in 2013 and 2014, with new artworks that are much more successful and more congruent with the whole MONOLITHE discography.
The final word on Monolith :
Thanks for the interview! Readers can follow us on the social networks, on which we try to be very present:
https://www.facebook.com/monolithedoom
https://www.instagram.com/monolithe_official/
https://www.youtube.com/Monolitheofficial
MONOLITHE's albums and merchandise are available on the band's Bandcamp page :
https://monolithe.bandcamp.com
We also share each week a 6-track playlist concocted by the members of the band. It contains what we're listening to right now, or what we like, the artists who influenced us, etc. It's on Spotify and it's called 'Monolithe Spatial Mixtape'. We've released 7 issues so far.