SACRED SON - ENGLISH BLACK METAL - ENG/FR INTERVIEW

The English never do anything like the others. I'm not talking about their curious habit of driving on the left or Dani Filth washing dishes with corpsepaint (although we're getting closer to our subject). Dane and Sacred Son are typically English, with a 32nd degree cold humour and an impressive detachment. Dressed in Tweed from head to toe, these nationals of the perfidious albion nevertheless distil a pure Black Metal that gains in intensity from release to release! So, if you had been questioned by the cover of the first album (the best cover I've ever seen on a Black Metal record!), take a look at this interview and the music of the five lords here present, it's amazing, by jove!
Hello Dane, can you introduce Sacred Son to readers who don't know you yet ?


We are a four-piece black metal band based in London, UK.
I was one of those who discovered you with the cover of the first lp I found hilarious, and I wondered if it was a joke or not? And then I listened and joined !
Great! I'm glad that people felt intrigued by the record's cover and felt compelled to give it a listen.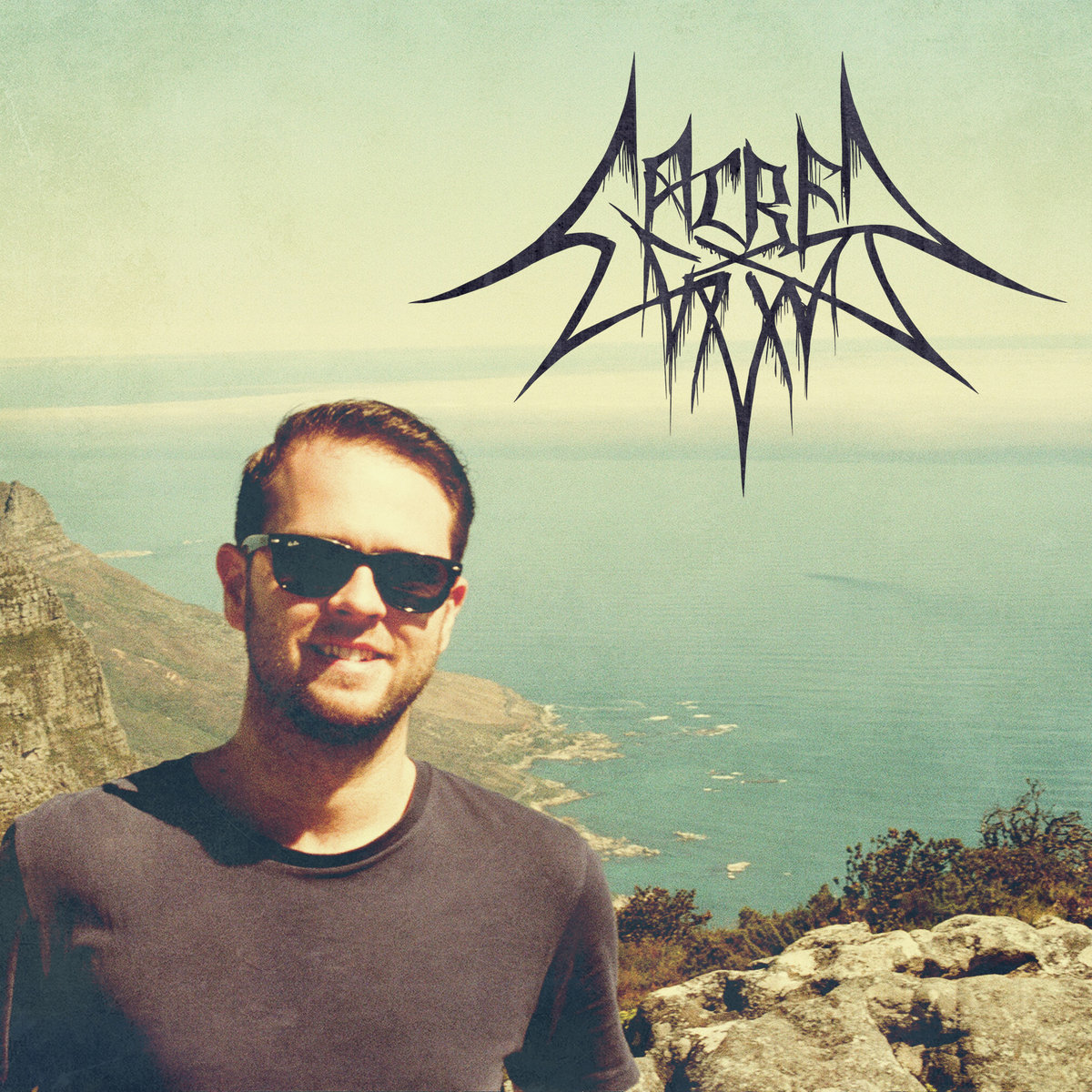 Were you the only one doing everything on the first lp?


Yes, everything aside from the cello on track 3.
Do you think being English plays a role in this eccentric way of seeing Black Metal? I'm thinking of Dani Filth or Ackercocke....


I think Cradle are more aligned to the traditional black metal iconography, but I can certainly see an element of British eccentricity in Akercocke's pre-reunion aesthetic.
AKERCOCKE
Is it okay for you to be considered a black metal hipster?


I don't really know what that term means, so sure.
The second album is a pure and beautiful surprise! already you play with a real band, and, moreover, the music is much more aggressive and darker than on the first one! What happened?
Thanks! I didn't want to make the same record again which lead me to embark in a more traditional second-wave black metal direction, which naturally lead to it sounding darker and heavier than the previous record.
You even have some "doom" passages that remind me of Celtic Frost. Is this one of your influences? By the way, which bands influenced you?
There would invariably be a little Celtic Frost influence in there for sure. Amongst my influences for this album were Darkthrone, Immortal, Marduk, Abigor, Emperor, Blut Aus Nord, Absu and so on.
Is this album an answer to those who don't take you seriously?


Not really - it doesn't concern me whether or not people take me seriously.
Do you play live?


Yes, we've been playing live on and off since April 2018.
Can you list your 20 favorite records ever ?


20 is a lot! The albums I've been listening to a lot recently though include Slum Village - Fantastic Vol. 2, Imperial Triumphant - Vile Luxury, Yves Tumor - Safe in the Hands of Love, Pissgrave - Posthumous Humiliation, Steve Reich - Music for 18 Musicians


Blank space : add whatever you want !


Thank you for these questions.
Thank you Dane
Les anglais ne font jamais rien comme les autres. Je ne parle pas ici de leur curieuse habitude de rouler à gauche ou de Dani Filth faisant la vaisselle avec du corpsepaint (quoique on se rapproche de notre sujet). Dane et Sacred Son sont typiquement anglais, empreints d'un humour a froid au 32ème degré, et d'un détachement impressionnant. Habillés en Tweed des pieds à la tête, ces ressortissants de la perfide albion distillent pourtant un pur Black Metal qui gagne en intensité de sortie en sortie ! Alors, si vous aviez été interpellés par la pochette du premier album (la meilleure pochette que j'aie jamais vu sur un disque de Black Metal !) jetez vous sur cette interview et sur la musique des cinq lords ici présents, ça décoiffe, by jove !
Bonjour Dane, pouvez-vous présenter Sacred Son aux lecteurs qui ne vous connaissent pas encore ?
Nous sommes un groupe de black metal de quatre musiciens basé à Londres, au Royaume-Uni.
J'ai été l'un de ceux qui vous ont découvert avec la pochette du premier LP que j'ai trouvé hilarant, et je me suis demandé si c'était une blague ou pas ? Et puis j'ai écouté et j'ai rejoint le groupe !
Super ! Je suis content que les gens se soient sentis intrigués par la pochette du disque et se soient sentis obligés de l'écouter.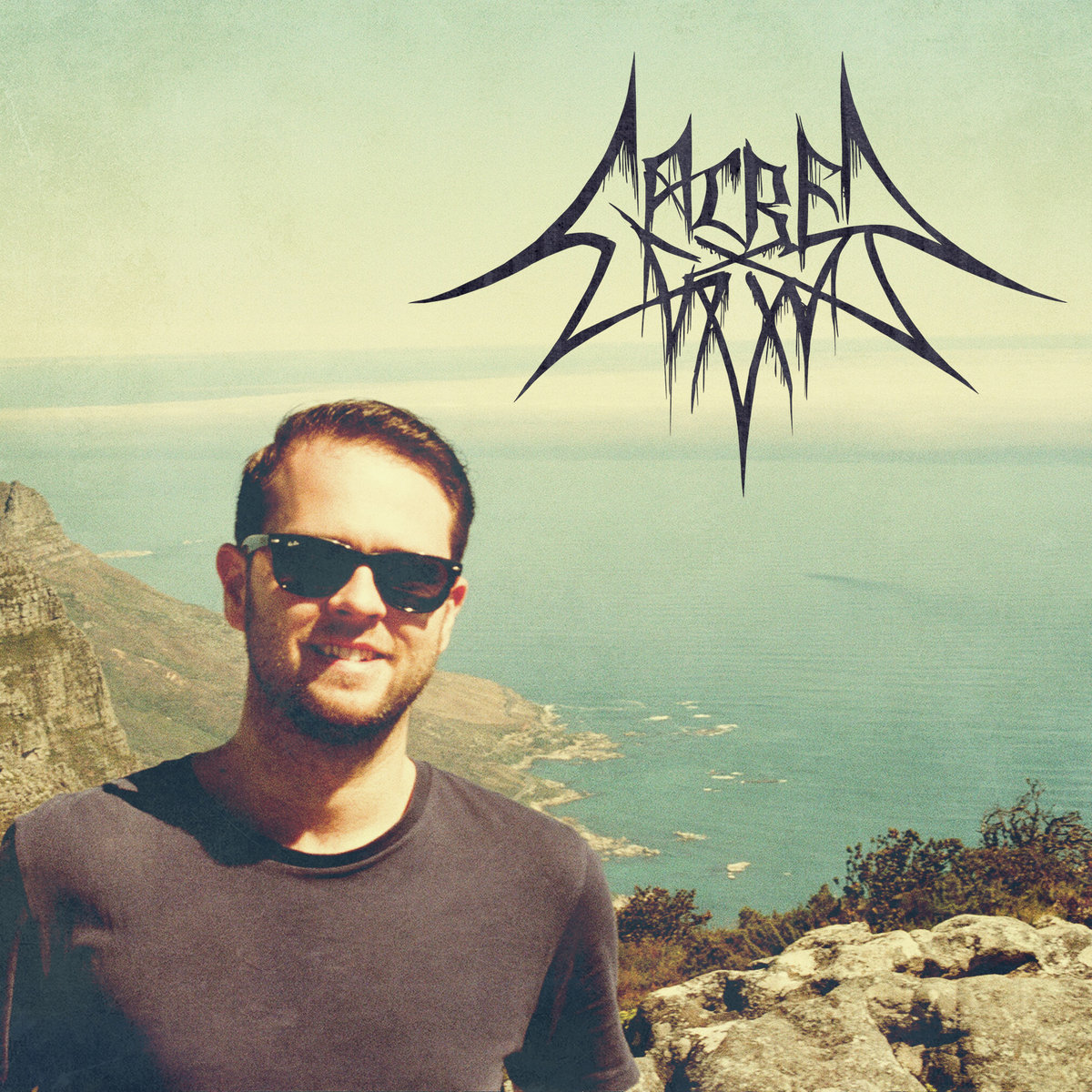 Étais-tu seul à tout faire sur le premier LP ?
Oui, tout à part le violoncelle sur la piste 3.
Penses-tu qu'être anglais joue un rôle dans cette façon excentrique de voir le Black Metal ? Je pense à Dani Filth ou Ackercocke....
Je pense que Cradle sont plus alignés sur l'iconographie traditionnelle du Black Metal, mais je peux certainement voir un élément d'excentricité britannique dans l'esthétique d'Akercocke.
AKERCOCKE
Est-ce que c'est normal pour toi d'être considéré comme un hipster black metal ?
Je ne sais pas vraiment ce que ce terme signifie, donc c'est sûr.
Le deuxième album est une pure et belle surprise ! Vous jouez déjà avec un vrai groupe, et, de plus, la musique est beaucoup plus agressive et plus sombre que sur le premier ! Que s'est-il passé ?
Merci ! Je ne voulais pas refaire le même disque, ce qui m'a amené à me lancer dans une direction plus traditionnelle de black metal de seconde vague, ce qui le fait naturellement sonner plus sombre et plus lourd que le précédent.
Vous avez même des passages "doom" qui me rappellent Celtic Frost. Est-ce une de tes influences ? Au fait, quels groupes vous ont influencés ?
Il y aurait invariablement une petite influence de Celtic Frost, c'est sûr. Parmi mes influences pour cet album, il y avait Darkthrone, Immortal, Marduk, Abigor, Emperor, Blut Aus Nord, Absu et ainsi de suite.
Est-ce que cet album est une réponse à ceux qui ne vous prennent pas au sérieux ?
Pas vraiment - cela ne me concerne pas que les gens me prennent au sérieux ou non.
Est-ce que vous jouez en concert ?
Oui, nous jouons en live par intermittence depuis avril 2018.
Pouvez-vous lister vos 20 disques préférés ?
20, c'est beaucoup ! Les albums que j'ai beaucoup écouté récemment comprennent Slum Village - Fantastic Vol. 2, Imperial Triumphant - Vile Luxury, Yves Tumor - Safe in the Hands of Love, Pissgrave - Posthumous Humiliation, Steve Reich - Music for 18 Musicians
Espace vide : ajoutez ce que vous voulez !
Merci pour ces questions.