Sans dents révoltez vous ! Interview avec FAQUIN (Black Metal - Fr/Eng)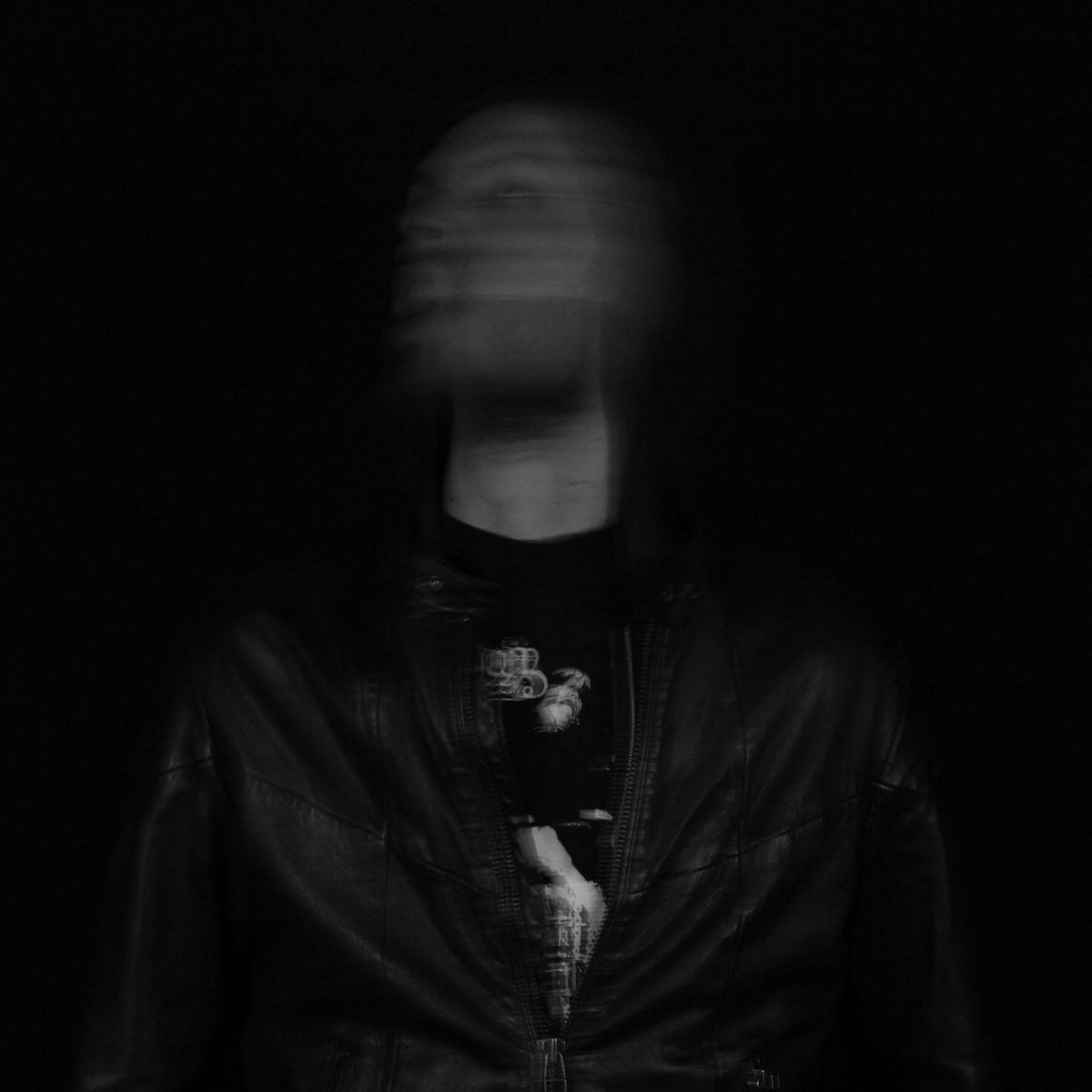 Une conversation avec un artiste de la scène Black Metal peut mener à tout ! Ainsi avec Faquin, nouvelle perle produite par The Ritual Productions et Maltkross Label nous parlons musique, ça va de soi, mais aussi de social, de l'état de délabrement de la paysannerie française et de plein d'autres choses...et de Black Metal aussi, évidemment, régalez vous chers sans dents ! Le Scribe
Salut à toi Lord Of Misery ! Merci de bien vouloir répondre à mes quelques questions ! Vous vous dites un groupe sans originalité cherchant a restituer le BM des années 90...peux tu nous raconter la genèse de ce one-man band ?
A l'origine, c'est une "commande" du chanteur de mon autre groupe (Dark Plague), qui, voyant que l'on s'écartait d'albums en albums du true traditionnel m'a demandé s'il ne serait pas bon de créer un autre projet plus old school, où l'on pourrait exprimer cette fibre. J'avais le même désir de faire un album de black qui prendrait ses racines dans les influences des années 90 et je me suis donc mis au travail. J'ai fait écouter les compos et ce n'est pas exactement ce qu'il attendait, je pense qu'il voulait une touche "n roll" plus prononcé ce qui n'est pas trop ma tasse de thé. Je me suis donc dis que c'était dommage de ne rien en faire et je me suis lancé dans un nouveau projet solo (Après "Errance" pour du black plus conceptuel / atmosphérique) pour le porter seul. J'ai donc enregistré le tout à la maison et sortit le tout sous le un nouveau projet solo FAQUIN
Sans originalité, car, quand on compose on peut être tenté de vouloir se démarquer ou expérimenter en se disant "tant de choses ont déjà été faites". Dans le processus de composition je me suis dis : "qu'est-ce que tu aimes dans le black?". Un son sale, des riffs poignants et un chant possédé. Je suis partie de cette formule en cherchant d'abord le son qui m'aiderait à sortir l'ambiance que je cherchais et la musique a suivi.
Sans originalité, c'est aussi pour prévenir les auditeurs. Qu'ils sachent où ils mettent les pieds. Je lis souvent des chroniques d'albums que j'adore affirmant que "ce n'est pas original" ou "déjà entendu". Et moi je me dis "mais je l'adore cet album!". Peu importe qu'il ne soit pas original tant qu'il me prend aux tripes. En l'affichant d'emblée, c'était une façon de baliser le chemin pour tous les passionnés comme moi qui recherche du black metal à l'ancienne, sans fioritures, juste animé par la flamme noire!! ENJOY
J'ai adoré cette phrase dans le livret de votre cd "En ces temps d'agitation populaire où les "sans dents" et "ceux qui ne sont rien" sont moqués, "crève la faim" est pour tous ces corps abîmés par une vie de labeur et de mépris" . On y entend un écho de la lutte des gilets jaunes et un bilan fort juste de la condescendance du pouvoir envers les pauvres en France. Il va de même pour la pochette qui reprend "les mangeurs de patates" de Van Gogh. La pomme de terre était à l'origine réservée aux cochons, il fallait donc être pauvre pour n'avoir que ça a bouffer ! Peux tu nous en dire plus sur ces considérations "sociales" ?
Merci! Pour tout te dire j'ai ajouté cette phrase au dernier moment alors que les informations tournées en fond. L'album parle de la misère, des vies usées par une vie de labeur mais dans un contexte moyenâgeux. Et puis, en voyant ces travailleurs manifester (les gilets jaunes), réclamant l'augmentation des salaires, je me suis souvenu de ces phrases méprisantes prononcées. Le présent venait de me rappeler qu'il y a encore beaucoup de vies gâchés pour des profits qui leurs échappent. J'ai voulu contextualiser l'album, je me suis dit qu'en le reprenant dans quelques années, je me souviendrais de cette période d'agitation, que je le marquais d'un temps.
Pour le choix du tableau, je l'ai surtout fait pour ce que j'ai ressenti en tombant dessus et l'impression qu'il m'a laissé. Ces visages déformés, courbés, marqués par la dureté du travail, mangeant chichement dans cet intérieur lugubre : il illustre exactement le propos de l'album.
Ton Black Metal, en effet bien Raw et empreint de froideur et de cruauté, nous rappelle quelques souvenirs des légions noires. Quelle est ta vision de cette époque du BM ?
Au risque de te surprendre, les légions noires ne sont pas mes principales références. Je mets à part Mutiilation que j'adore et que je réécoute régulièrement. De cette époque je retiens surtout le son. Les premières notes suffisent à te donner froid dans le dos. C'est sale et cru. J'essaie de reproduire cette atmosphère mais je chéris davantage les groupes de black des années 90. Je me suis toujours dit que j'était né trop tard. J'aurais adoré vivre l'effervescence de cette période, assister aux concerts où ont été joués tous ces albums cultes. On avait une vieille VHS du concert de Gorgoroth, avec un pest possédé au chant, de 1996 qu'on regardait souvent en se disant "ça devait être dingue d'y être". Les albums composaient dans les années 90 ont une aura particulière et n'ont jamais été égalée (ça n'engage que moi!). Ca ne m'empêche pas d'aimer des nouveautés, il y a toujours des bonnes sorties mais elles n'ont pas la saveur d'antan.
Tes plus grandes influences ?
J'ai une formation classique c'était la règle dans la famille. J'ai donc été formé à coup de dictées mélodiques et autre joyeuseté du solfège. Enfant ça m'a profondément ennuyé. Je suis au final bien content d'être passé par là c'est l'école de la rigueur et de la discipline.
Ce n'est pas forcément perceptibles dans ce que je fais mais j'ai du écouter des bonnes centaines de fois les albums de Dissection. C'est le compositeur qui m'inspire le plus et à chaque fois que j'écoute ses albums je me dis respect. Cette façon de faire des breaks juste sublimes "night's blood"! Et puis tous les classiques des années 90 que tout le monde connait je me suis forgé à ça, c'est ma base. Et quand on les a écouter et rééconter on élargit sa base pour chiner des groupes à droite à gauche.
Dans les groupes plus ressent j'aime beaucoup chez les Français Wyrms , Ende ou encore Les Chants de Nihil. L'un des groupes que j'écoute le plus en ce moment c'est Murg. Trois albums au compteur de grande qualité. Ils alternent les passages instrumentaux avec du black metal plus traditionnel le tout merveilleusement composé j'adore. Je pourrais citer les Vargrav pour de l'atmosphérique ou Infernal war quand j'ai envie de me faire violenter par un char d'assaut. J'aime beaucoup aussi Mgla. J'avais du mal a accroché avant de les voir en concert et là je me suis dit quand même. Je peux écouter exclusivement la partie batterie de Darkside toute en subtilité. Et les premiers Drudkh si j'ai envie de voyager avec une mention spéciale pour Blood In Our Wells.
J'ai eu la chance de recevoir votre album Crève la faim par The Ritual Productions, partenaire du Scribe. Quelle belle surprise, comme toujours avec Jasper ! Peux tu nous parler de ton inspiration musicale, comment as-tu procédé pour la composition et l'écriture des textes ?
Pour Faquin, j'ai commencé par trouver le son que je voulais. J'ai pris le temps de trouver les bonnes sonorités sur la guitare et sur le son de la batterie. Une fois définit, je lance le processus de composition. J'écoute des albums qui sont proches de l'esprit que je recherche pour me mettre dans une ambiance le temps de la composition. Une fois guitare/batterie posée je fais les lignes de basse.
Les morceaux composés, je cherche un thème à l'album. J'en parle à mes amis pour avoir leurs avis et des idées et très vite je sais qu'il se situera au Moyen-âge. Et c'est en tombant sur le tableau de Van gogh que tout se précise. En voyant cette illustration de la pauvreté je choisis de parler de ces vies de labeur. Je me documente alors sur internet pour m'intéresser un peu plus sur la façon dont les paysans vivaient à l'époque pour dégager des thèmes. Avec toutes les informations récoltées je me lance dans l'écriture des textes. Tu sais tout!
Je suis toujours fan des groupes français qui choisissent la langue de Molière. Comment ce choix s'est il imposé à Faquin et qu'est ce que notre langue symbolise pour toi ?
C'était dès le départ une évidence. Pour commencer c'est la seule langue que je parle. Je n'imagine pas chanter dans une langue sans en maitriser les rudiments et les diverses subtilités. Faire ses textes en français, c'est l'occasion de se plonger dans des champs lexicaux, de ressortir son dictionnaire des synonymes (numérique bien sûr!) et de se remettre au point sur certaines définitions. Dans mes débuts, je considérais les textes limite comme accessoire. Je ne les lisais jamais. Le temps passant, pour ERRANCE j'ai du me mettre à écrire et j'y ai pris goût. Et puis quand viendra le moment d'enregistrer, si je veux livrer une ligne de chant intense, je dois délivrer un texte qui résonne en moi.
Tu prends parti pour un monde paysan en train de crever face à la mondialisation galopante...peux tu nous en dire plus ?
Quand je pense au sort réservé à nos agriculteurs, qui peinent difficilement à se payer alors qu'ils font un travail harassant c'est qu'il y a quelque chose qui cloche. Comment des hommes qui passent toute une vie, jusqu'à s'en esquinter la santé, peuvent à peine joindre les deux bouts. Je ne vais pas me lancer dans une analyse de la mondialisation mais disons simplement que je m'intéresse à ses effets dévastateurs. Je recommande à ce titre des films comme 'La loi du marché", "Moi Daniel blake", "Corporate", "Petit Ppaysan" ou encore "l'outsiders" qui décriront la situation bien mieux que moi.
Que représente le Black Metal pour toi ?
C'est une formule qui peut paraître éculée mais c'est celle qui me vient spontanément à l'esprit. Le black metal coule dans mes veines et vient noircir mon âme de ses sombres mélodies. Je n'ai plus réussi à me détacher de cette musique. Quand j'ai découvert ça, c'était comme une révélation, certain rencontre Dieu (les pauvres...) moi c'est le black metal! J'ai tout de suite voulu en composer et ça occupe une grande partie de ma vie c'est pour ça que je multiplie les projets. Et puis c'est une musique qui te galvanise, tu pars instantanément vers des contrés lugubres, un voyage mystique. Ce qui est sûr c'est que je me ferais bien chier sans le black metal...
Je vais aussi publier ton interview dans un bouquin que j'écris sur les sous-genres du BM...J'aimerai avoir ton avis sur les sous-genres suivants :
DSBM : Le Dépressif black metal m'ennuie. J'aime le black qui me fait tenir la tête haute pas celui qui m'invite à la dépression. Je me dis toujours quand je tombe dessus : si vous en avez tant marre de la vie suicidez-vous bordel de merde! Je suis généralement pas fan des voix suraiguës et des mid-tempos qui s'éternisent. Je sauve quelques morceaux de Shining et Nyktalgia.
NSBM : Je ne vais pas rechercher l'idéologie NS dans le black. Déjà, parce que je n'ai jamais trop compris la fascination qu'on pouvait avoir pour cette idéologie et qu'en plus, si j'écoute un album, c'est parce que j'aime sa musique. Le plus souvent, je le découvre qu'après au travers d'interview ou en en parlant avec d'autres. J'aime des groupes comme Hate forest, Graveland, Totenburg, Satanic warmaster mais leurs textes pourraient parler tout aussi bien de dentelles que je les aimerais tout autant!
Black Metal Rural/Médiéval : Le rural/medieval black metal sent bon le terroir et comme dirait l'autre "le bleu d'Auvergne". J'aime beaucoup cette approche très française du black metal attachée à notre patrimoine et notre histoire très évocatrice.
Post-BM : Je ne suis pas la cible mais j'aime l'idée que certains groupes s'écartent du black métal traditionnel pour tenter des nouvelles choses. Le plus souvent je trouve ça un peu "mou du genou", trop instrospectif, pas assez puissant. Qui sait peut être qu'en vieillissant je m'installerais avec une tisane
au coin du feu en mettant un album de post black!
RABM : Alors là ça ne m'évoque rien tu tout. Je ne peux même pas te citer un groupe comme ça spontanément.
Trve Black Metal : J'aime passionnément le true black metal. C'est ce qui me prend aux tripes. C'est la tradition que je perpétue.
Cosmic Black Metal : L'immensité de l'espace se prête très bien au black metal. L'occasion d'expérimenter des nouvelles sonorités. Je m'en suis inspiré pour mon autre projet solo ERRANCE.
Tes 20 albums préférés de tous les temps ?
Retribution - Storm of the Light's Bane / The somberlain
Anthems to the welkin at dusk
Black Millenium / Majestas leprosus
Sons of northern darkness
De mysteriis dom sathanas
The Fall of Worthless Morals
The Secrets of the Black Arts
For Kunsten Maa Vi Evig Vike
Espace vierge : rajoutes ce que tu veux !
Je te remercie pour l'interview. Pour l'occasion j'ai ressorti tous mes classiques et ça fait du bien!
ENGLISH VERSION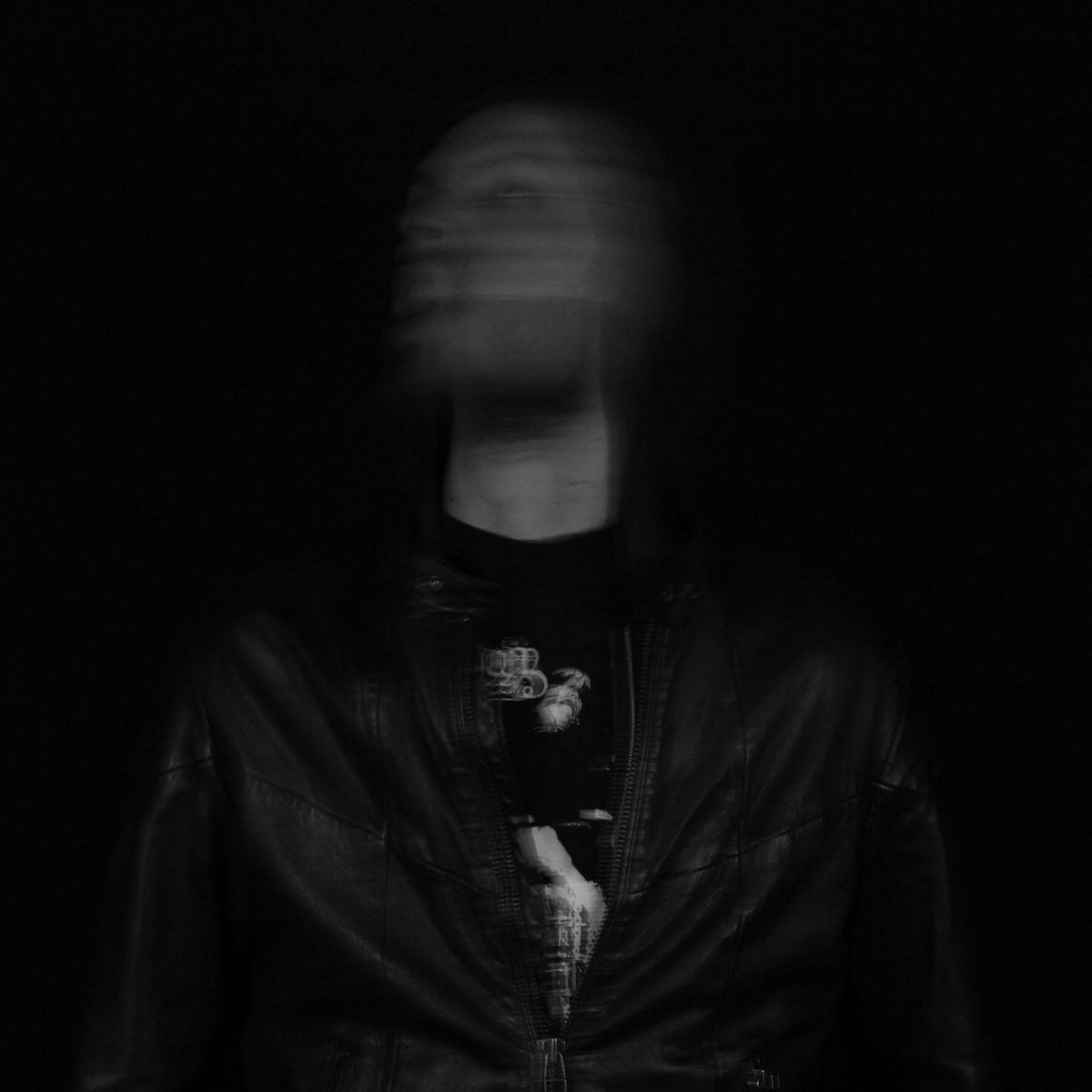 A conversation with a Black Metal artist can lead to anything! So with Faquin, a new pearl produced by The Ritual Productions and Maltkross Label, we talk about music, of course, but also about social issues, the state of decay of the French peasantry and many other things... and Black Metal too, of course, treat yourself dear without teeth! The Scribe
Hail Lord Of Misery! Thank you for answering my few questions! You say you are a band without originality trying to restore the BM of the 90s... can you tell us the genesis of this one-man band?
Originally, it was a "commission" from the singer of my other band (Dark Plague), who, seeing that we were moving away from albums to albums from the traditional true, asked me if it would not be good to create another older school project, where we could express this fibre. I had the same desire to make a black album that would take its roots in the influences of the 90s and so I started working. I played the songs and it's not exactly what he expected, I think he wanted a more pronounced "n roll" touch which is not really my cup of tea. So I thought it was a shame not to do anything with it and I started a new solo project (After "Errance" for more conceptual / atmospheric black) to wear it alone. So I recorded everything at home and released it under the new solo project FAQUIN
Without originality, because when you compose you may be tempted to want to stand out or experiment by saying "so much has already been done". In the composition process I thought to myself: "What do you like about black?". A dirty sound, poignant riffs and a possessed song. I started from this formula by first looking for the sound that would help me to create the atmosphere I was looking for and the music followed.
Without originality, it is also to warn listeners. Let them know what they're getting into. I often read album reviews that I love saying that "it's not original" or "already heard". And I say to myself, "But I love this album!" It doesn't matter if it's not original as long as it takes my guts. By displaying it as an emblem, it was a way to mark the path for all enthusiasts like me who are looking for black metal the old-fashioned way, without frills, just animated by the black flame! SCENTS
I loved this sentence in the booklet of your cd "In these times of popular unrest when the "toothless" and "those who are nothing" are mocked, "starve to death" is for all those bodies damaged by a life of labor and contempt". We hear an echo of the struggle of the yellow vests and a very accurate assessment of the condescension of power towards the poor in France. The same goes for the cover that includes Van Gogh's "potato eaters". The potato was originally reserved for pigs, so you had to be poor to have only that to eat! Can you tell us more about these "social" considerations?
Thank you! To tell you the truth, I added this sentence at the last minute while the information was shot in the background. The album speaks of poverty, of lives worn down by a life of hard work but in a medieval context. And then, when I saw these workers demonstrating (the yellow vests), demanding an increase in wages, I remembered these contemptuous sentences. The present had just reminded me that there are still many lives wasted for profits that they do not understand. I wanted to contextualize the album, I told myself that when I picked it up again in a few years, I remembered this period of turmoil, that I marked it for a while.
For the choice of the painting, I did it mainly for what I felt when I fell on it and the impression it left me. These distorted, curved faces, marked by the hardness of the work, eating sparsely in this gloomy interior: it illustrates exactly what the album is about.
Your Black Metal, indeed Raw and imbued with coldness and cruelty, reminds us of some memories of the black legions. What is your vision of this era of the BM?
At the risk of surprising you, the Black Legions are not my main references. I set aside Mutiilation which I love and which I listen to regularly. From that time I remember mainly the sound. The first few notes are enough to give you a chill. It's dirty and raw. I try to reproduce this atmosphere but I cherish more the black bands of the 90s. I always told myself that I was born too late. I would have loved to have experienced the excitement of that period, to attend the concerts where all those cult albums were played. We had an old VHS from the Gorgoroth concert, with a pest possessed on vocals, from 1996 that we often looked at and said "it must have been crazy to be there". The albums composed in the 90s have a particular aura and have never been equalled (it only involves me!). That doesn't stop me from enjoying new things, there are always good releases but they don't have the flavor of yesteryear.
Your biggest influences?
I have a classical education, it was the rule in the family. So I was formed with melodic dictations and other joyful music theory. When I was a child, it annoyed me deeply. In the end, I am very happy to have been there, it is the school of rigour and discipline.
It's not necessarily noticeable in what I do, but I've had to listen to Dissection albums hundreds of times. He is the composer who inspires me the most and every time I listen to his albums I say respect myself. This way of making breaks just gorgeous "night's blood"! And then all the classics of the 90s that everyone knows, I forged myself on that, it's my base. And when we listen to them and listen to them again, we broaden our base to hunt groups from right to left.
In more experienced groups I like very much among the French Wyrms, Ende or Les Chants de Nihil. One of the groups I listen to the most right now is Murg. Three albums of high quality. They alternate instrumental passages with more traditional black metal the whole wonderfully composed I love. I could mention the Vargravs for atmospheric or Infernal war when I want to be assaulted by a tank. I also like Mgla very much. I had a hard time hanging on before I saw them in concert and then I thought to myself anyway. I can listen exclusively to the drums part of Darkside in a very subtle way. And the first Drudkh if I want to travel with a special mention for Blood In Our Wells.
And so many others....
I had the chance to receive your album Crève la faim by The Ritual Productions, partner of the Scribe. What a nice surprise, as always with Jasper! Can you tell us about your musical inspiration, how did you proceed with the composition and writing of the texts?
For Faquin, I started by finding the sound I wanted. I took the time to find the right tones on the guitar and on the drums. Once defined, I start the composition process. I listen to albums that are close to the spirit I am looking for to put me in an atmosphere during the time of composition. Once guitar/drums are down, I do the bass lines.
With the songs composed, I'm looking for a theme on the album. I talk to my friends about it to get their opinions and ideas and very quickly I know that it will be in the Middle Ages. And it is by falling on Van gogh's painting that everything becomes clear. Seeing this illustration of poverty I choose to talk about these lives of work. I then research on the Internet to get a little more interested in how peasants lived at the time to identify themes. With all the information I gathered, I started writing the texts. You know everything!
I am still a fan of French groups who choose Molière's language. How did this choice come to Faquin and what does our language symbolize for you?
This was obvious from the beginning. First of all, it's the only language I speak. I can't imagine singing in a language without mastering its rudiments and various subtleties. Writing in French is an opportunity to immerse yourself in lexical fields, to bring out your dictionary of synonyms (digital of course!) and to refocus on certain definitions. In my early days, I considered the borderline texts to be secondary. I never read them. As time went by, for ERRANCE I had to start writing and I got a taste for it. And then when the time comes to record, if I want to deliver an intense vocal line, I have to deliver a text that resonates within me.
You are taking the side of a farming world that is dying in the face of galloping globalization...can you tell us more?
When I think of the fate of our farmers, who have difficulty paying for themselves when they are doing a harassing job, there is something wrong. How men who spend a lifetime, even to the point of failing in health, can barely make ends meet. I am not going to engage in an analysis of globalization, but let us simply say that I am interested in its devastating effects. I recommend films such as "La loi du marché", "Moi Daniel blake", "Corporate", "Petit paysan" or "l'outsider" which will describe the situation much better than I do.
What does Black Metal mean to you?
It may seem like a tired formula, but it is the one that spontaneously comes to mind. Black metal flows through my veins and blackens my soul with its dark melodies. I couldn't get away from that music anymore. When I discovered that, it was like a revelation, some people meet God (the poor...) I'm black metal! I immediately wanted to compose some and it takes up a large part of my life, which is why I multiply the projects. And then it's music that galvanizes you, you instantly go to gloomy lands, a mystical journey. What's for sure is that I'd be pissed off without the black metal....
I will also publish your interview in a book I write about the subgenres of the BM... I would like to have your opinion on the following subgenres:
DSBM: The
depressive
black metal bores me. I like the black guy who makes me hold my head up high, not the guy who invites me to depression. I always think to myself when I run into it: if you're so sick of suicide life, fuck off! I'm generally not a fan of high-pitched voices and mid tempos that go on forever. I'm saving some shinings from Shinning and Nyktalgia.
NSBM: I'm not going to look for NS ideology in the black. First of all, because I've never really understood the fascination we could have for this ideology and that, moreover, if I listen to an album, it's because I love its music. Most often, I discover it only after through interviews or by talking about it with others. I like bands like Hate forest, Graveland, Totenburg, Satanic warmaster but their lyrics could be as lacy as I would like them to be!
Black Metal Rural/Médiéval: The rural/medieval black metal smells like the land and as the other would say "the blue of Auvergne". I really like this very French approach to black metal attached to our heritage and our very evocative history.
Post-BM: I'm not the target but I like the idea that some bands move away from traditional black metal to try new things. Most of the time I find it a little "soft on the knee", too instrospective, not powerful enough. Who knows that as I get older I'd settle down with a herbal tea by the fire and put on a post black album!
RABM: So that doesn't mean anything to me, you everything. I can't even locate a band like that for you spontaneously.
Trve Black Metal: I passionately love true black metal. That's what's gotten into my gut. That is the tradition I continue.
Cosmic Black Metal: The vastness of the space lends itself very well to black metal. The opportunity to experiment with new sounds. I was inspired by it for my other solo project ERRANCE.
Your 20 favorite albums of all time?
Retribution - Storm of the Light's Bane / The somberlain
Anthems to the welkin at dusk
Black Millenium / Majestas leprosus
Sons of northern darkness
De mysteriis dom sathanas
The Fall of Worthless Morals
The Secrets of the Black Arts
For Kunsten Maa Vi Evig Vike
Blank space: add what you want!
Thank you for the interview. For the occasion I released all my classics and it feels good!