[FRENCH ENGLISH REVIEWS REVIEWS] CROCS DU SCRIBE N°25 SYNAXE/INGODEME/SUFFER IN APRIL/NOTHEIST/GEVAUDAN/ESPRIT ERRONNE/INSIGNIFICANT EXISTENCE/L'OPERA FUNEBRE/KOSMOS/VILS SERPENTS/MORTIS MUTILATI
ÉPISODE 25 - SEPTEMBER/SEPTEMBRE 2019
ପ(⚈ʙ⚈)੭̸୫൦⃛ପ(⚈ʙ⚈)੭̸୫൦⃛ପ(⚈ʙ⚈)੭̸୫൦⃛ପ(⚈ʙ⚈)੭̸୫൦⃛ପ(⚈ʙ⚈)੭̸୫൦⃛ପ(⚈ʙ⚈)੭̸୫൦⃛
September is moving forward, inexorable, with its cohort of binders of dirty kids and people in a hurry... so even if here in the South summer largely plays overtime, there is this recognizable perfume between miles back to school in the air...Well, after that, since we're in the last year before the end of humanity, we might not care... Atomic bombs will take off, oxygen will become scarce, diseases will spread, tsunamis will spread... But I'll wish you the best in due course, otherwise it'll bring luck!
For the moment, no energetic blackout yet, so we can still enjoy the releases of dark and violent music that will comfort us and freak us out at the same time... Besides I'd like to freak it a little more, like when I put the Bathory vinyl on my turntable for the first time in 1986... But well, I was young too and probably impressionable....
On the menu of this second September issue, you will find, as usual, only good things! (you're at the Scribe's, not Maxwell's!): the ugly guys of Vils Serpents; the black metal filled with beauty and light of Kosmos; the elders of the old lady of L'Opera Funebre and the reissue of their tape; the favorite of the moment: Insignificant Existence and their really original and addictive thing; Esprit Erronné and its most hypnotic DSBM; Notheist for a Death/Thrash Metal album especially not ordinary! ; Gevaudan and its inside beast ; Mortis Mutilati and their funeral and romantic Black Metal; Suffer in April for a weird trip; Ingodeme and his unique ambient, like his colleague Synaxe and his electro...Here we are, still copious as a family Sunday in Spook On Trent... Enjoy reading and, above all, good listening and good shopping!
The Scribe
Ψ(`◇´)ΨΨ(`◇´)ΨΨ(`◇´)ΨΨ(`◇´)ΨΨ(`◇´)ΨΨ(`◇´)ΨΨ(`◇´)Ψ
Septembre avance, inexorable, avec sa cohorte de cartables de sales gosses et de gens pressés...alors même si ici dans le Sud l'été joue largement les prolongations, il y a ce parfum reconnaissable entre milles de rentrée des classes dans l'air...Bon, après, vu qu'on est dans la dernière année avant la fin de l'humanité, on pourrait s'en foutre...Les bombes atomiques vont décoller, l'oxygène va se raréfier, les maladies se répandre, les tsunamis se généraliser...Mais je vous souhaiterai la bonne année en temps et en heure, sinon ça porte bonheur !
Pour l'instant, pas encore de blackout énergétique, donc on peut encore savourer les sorties en matière de musiques sombres et violentes qui vont nous réconforter et nous faire flipper en même temps...D'ailleurs j'aimerai ça flipper un peu plus, comme quand j'ai posé le vinyl de Bathory pour la 1ere fois sur ma platine en 1986...Mais bon, j'étais jeune aussi et surement impressionnable...
Au menu de ce deuxième numéro de septembre vous allez retrouver, comme d'habitude, que du bon ! (vous êtes chez le Scribe, pas chez Maxwell qualité foutre !) : les affreux jojos de Vils Serpents ; le black metal empli de beauté et de lumière de Kosmos ; les vieux de la vieille de L'Opera Funebre et la réedition de leur tape ; le coup de coeur du moment : Insignificant Existence et leur truc vraiment original et addictif ; Esprit Erronné et son DSBM des plus hypnotiques ; Notheist pour un album de Death/Thrash Metal surtout pas banal ! ; Gevaudan et sa bête intérieure ; Mortis Mutilati et leur Black Metal funèbre et romantique ; Suffer in April pour un drôle de voyage ; Ingodeme et son ambient unique, comme son confrère Synaxe et son electro pas piquée des vers Voila, encore du copieux comme un dimanche en famille a Pouzilly les oies...Bonne lecture et, surtout, bonne écoute et bon shopping !
Le Scribe
(ฅΦωΦ)ฅ(ฅΦωΦ)ฅ(ฅΦωΦ)ฅ(ฅΦωΦ)ฅ(ฅΦωΦ)ฅ(ฅΦωΦ)ฅ(ฅΦωΦ)ฅ(ฅΦωΦ)ฅ(ฅ
Electro/Ambient/Electronica
C'est avec une duologie signée par Patrice Bal, artiste du label Facthedral's Hall que nous commençons ces Crocs du Scribe, éclectiques comme à l'accoutumée. D'abord "Quadran" un ensemble de quatre titres électroniques aux teintes electronica, Trip Hop. Synaxe est une invitation au voyage onirique dans laquelle le beat se fait discret, laissant place a une atmosphère des plus prenantes. Là où "infrarouges" se fait hypnotique, "canines" dérange plus, avec ces "blips" un peu "glitchs" sur les bords, et cette arythmie assez envoûtante. "Mur du Son" nous entraine dans des territoires plus sombres et rituels, entre Dark Ambient et musiques du monde revisitées. Ce "ruissellement" là n'a pas grand rapport avec la théorie capitaliste. Lui au moins est authentique ! Entre Jean-Michel Jarre sous acides et Kraftwerk qui boirait le thé avec la famille Manson, on est servis ! "Quadron" commence de manière plus méditative avec un "automne moite" planant à souhait, pas loin d'un Pink Floyd circa 1971 (en plus sombre quand même) tandis que "Brume sur Mer d'huile" se fait plus agressif, avec un Dark Ambient plus lourd et prenant, épique par époques. "Vielle a voix" verse dans l'experimental un peu cinglé (un peu ?) façon Aphex Twin tandis que le dernier morceau "Raz" sort les beats déglingués pour finir l'aventure en beauté. Un bel ensemble, qui peut s'écouter soit par EP séparé soit en les enchaînant comme un album. Le format "mini-cd" est splendide et rend l'objet encore plus attachant, tout ça pour 5,90 € la pièce ! FONCEZ !! Tirage ultra-limité !
It is with a duology signed by Patrice Bal, artist of the Facthedral's Hall label, that we begin these eclectic Crocs du Scribe, as usual. First "Quadran" a set of four electronic titles with electronica hues, Trip Hop. Synaxe is an invitation to a dreamlike journey in which the beat is discreet, leaving room for a very engaging atmosphere. Where "infrared" becomes hypnotic, "canines" is more disturbing, with these "blips" a little "glitchy" on the edges, and this rather bewitching arrhythmia. "Wall of Sound" takes us into darker and more ritual territories, between Dark Ambient and revisited world music. This "runoff" has little to do with capitalist theory. At least he's authentic! Between Jean-Michel Jarre on acids and Kraftwerk who would drink tea with the Manson family, we are served! "Quadron" begins in a more meditative way with a "clammy autumn" soaring to perfection, not far from a Pink Floyd circa 1971 (still darker) while "Brume sur Mer d'huile" becomes more aggressive, with a heavier and more exciting Dark Ambient, epic at times. "Vielle a voix" pours into the experimental a little crazy (a little?) like Aphex Twin while the last track "Raz" brings out the deglingued beats to finish the adventure in beauty. A beautiful ensemble, which can be listened to either by separate EP or by linking them like an album. The "mini-cd" format is splendid and makes the object even more attractive, all this for 5.90 € per piece! DON'T!!! Ultra-limited print ! run!
--------------------------------------------------------------------------------------------------------------------------
Ambient/Endless Tapes
Allez on stationne encore un peu chez Facthedral's Hall, après tout quand on est bien quelque part pourquoi ne pas y rester ?
Ingodeme c'est le projet solo Ambient de Le K, alias Marc, alias Skrow de Imperial (groupe culte de Black/Thrash de Martigues déjà interviewé chez le Scribe)alias également le "patron" du label. Au menu une musique d'une grande beauté déployée sur deux longs titres (pour un total de quasiment 20 minutes). Comme c'est devenu la coutume chez Facthedral's Hall on a affaire a un magnifique mini-cd fait main et tiré à 20 exemplaires pour moins de 6 euros, by jove ! La musique est envoutante, prenante, planante, un vrai trip hallucinogène qui ne nécessite la prise d'aucun produit et qui libère d'un quotidien grisâtre. Bref, Ingodeme devrait être remboursé par la sécu nomdediou ! Si vous avez envie de quitter un peu la terre ferme et vous laisser embarquer dans les sphères, faites un essai avec "Endless", c'est garanti. Un Ambient réalisé avec la technique des Endless Tapes, un son continu complètement hypnotique, à la manière d'un Philip Glass qui aurait troqué son piano contre des synthés. Magnifique !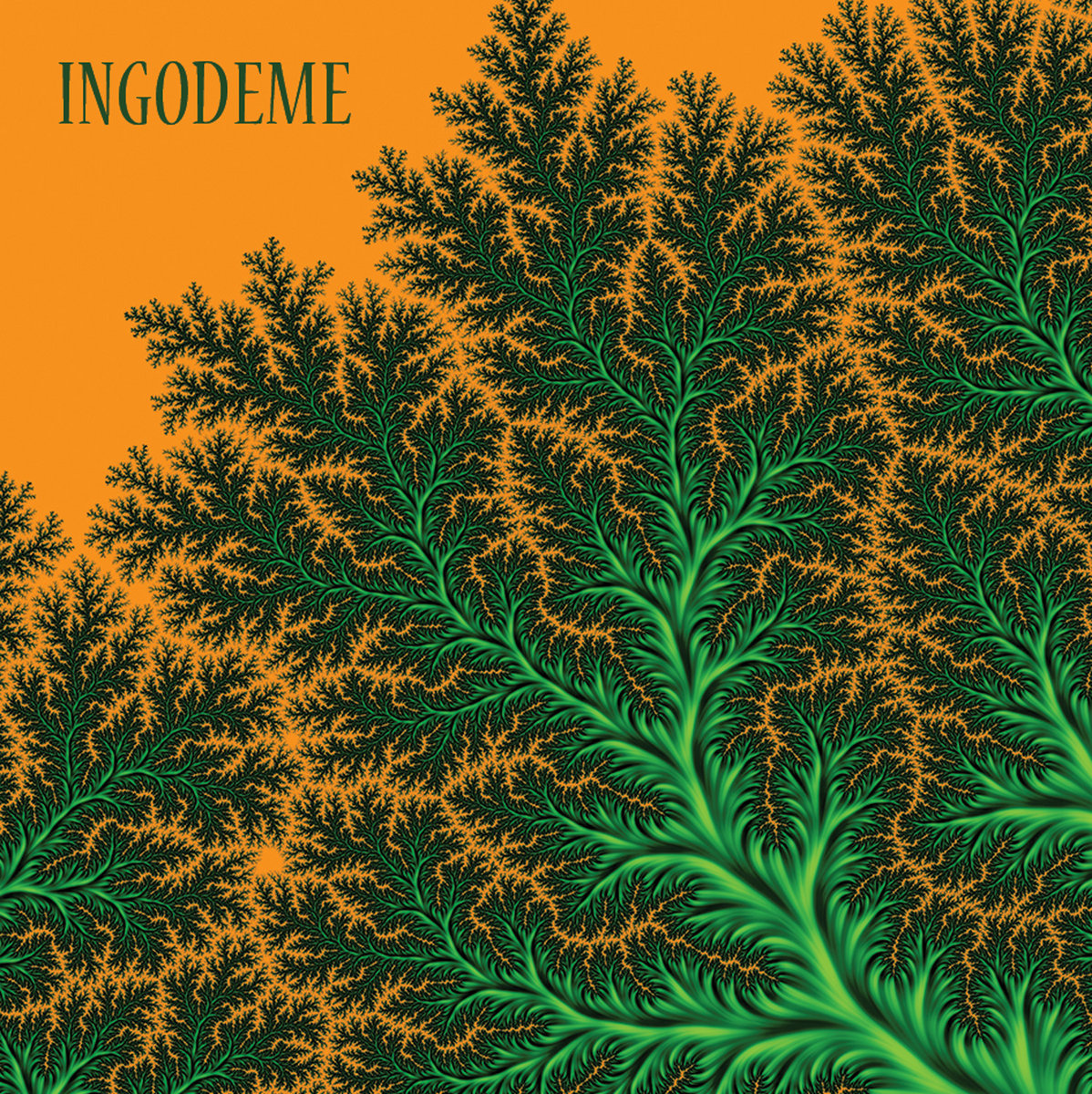 Come on, we park a little more at Facthedral's Hall, after all when we're well somewhere, why not stay there?
Ingodeme is the solo project Ambient by Le K, alias Marc, alias Skrow from Imperial (Black/Thrash cult group from Martigues already interviewed by the Scribe)alias also the "boss" of the label. On the menu is music of great beauty spread over two long tracks (for a total of almost 20 minutes). As it has become the custom at Facthedral's Hall we are dealing with a magnificent handmade mini-cd printed in 20 copies for less than 6 euros, by jove ! The music is bewitching, gripping, soaring, a real hallucinogenic trip that requires no products and frees you from a greyish daily life. In short, Ingodeme should be reimbursed by the health insurance company named after him! If you want to leave the mainland and let yourself get involved in the world, try "Endless", it's guaranteed. An Ambient realized with the Endless Tapes technique, a completely hypnotic continuous sound, like a Philip Glass who would have traded his piano for synthesizers. Beautiful! Beautiful!
--------------------------------------------------------------------------------------------------------------------------
Dark Ambient/Noise/Ambient
Nous restons encore dans les musiques synthétiques et "planantes" avec Suffer In April, projet mené par Hellébore. Parsemées de bruits et d'interférences, ces longues plages synthétiques n'en demeurent pas moins agréables et aptes à nous faire "tripper" seul avec un casque sur les oreilles, dans un salon ou au bord d'une mer calme ou déchaînée. La noirceur et la folie pointent le bout de leur nez au bout d'un certain temps, signe que la tranquillité était peut-être un piège, et viennent des sonorités pour le moins étranges et parfois dérangeantes, rappelant que son compositeur a un passé dans des groupes de Black Metal notamment. Une belle oeuvre, très originale, qui vous emmènera dans un ailleurs qui sera soit enfer soit paradis, soit encore autre. Une vraie belle découverte que cet artiste peu connu pour l'instant, mais que je vous invite du fond du cœur a découvrir !
We still remain in synthetic and "gliding" music with Suffer In April, a project led by Hellébore. Surrounded by noise and interferences these long synthetic trips are nevertheless pleasant and can be used to make us travel alone with headphones on our ears, in a living room or by a calm or rough sea. The darkness and madness come to the end of their nose after a while, a sign that tranquility was perhaps a trap, and come from the strange and sometimes disturbing sounds, reminding us that his composer has a past in Black Metal bands in particular. A beautiful work, very original, which will take you to an elsewhere that will be either hell or paradise, or another. A real beautiful discovery that this little known artist for the moment, but that I invite you from the bottom of my heart to discover!
--------------------------------------------------------------------------------------------------------------------------
THRASH/DEATH METAL
Gregory Lambert ça vous cause ? Non ???!!! Et si je vous dis que le gus a croisé le fer avec, excusez du peu, Misanthrope, Zuul FX, Crusher et a même joué sur scène avec Alexandre Astier, là ça va mieux, vous situez ? Pas vraiment un second couteau le gaillard !
Au bout d'un moment Greg s'est dit : allez hop, j'envoie mon groupe a moi : Notheist.
Au menu, un album de pur Thrash/Death pas passéiste pour deux ronds avec un son actuel. Brutal, rapide et capable de créer des effets de surprises (ces mélodies envoûtantes dignes de Paradise Lost époque Draconian Times) afin d'éviter tout risque de banalité. Car Notheist est TOUT sauf banal. Alors, si on peut regretter un mix qui met quelque peu la voix trop en avant (on s'y habitue au bout de quelques écoutes ceci dit) on se retrouve avec un album particulièrement abouti qui réussit le pari de mêler un Thrash/Death des plus virulents avec des passages limite gothique sans que cela fasse tâche une seule fois (normal, le gars a des goûts éclectiques, vous le verrez dans l'interview qu'il m'a accordé très bientôt).
Ce mec est un virtuose, doublé d'un mélomane qui ne se soucie pas que de faire des démonstrations de ses prouesses mais compose de vraies chansons, dignes d'un Max Cavalera au top. IMMANQUABLE !
Does Gregory Lambert mean anything to you? No ???!!! And if I tell you that the guy crossed swords with, excuse me for a moment, Misanthrope, Zuul FX, Crusher and even played on stage with Alexandre Astier, there it goes better, do you think? Not really a second knife, the guy!
After a while Greg thought to himself: come on, I'll send my band to myself: Notheist.
On the menu, an album of pure Thrash/Death not a pastoralists for two rounds with a current sound. Brutal, fast and able to create effects of surprises (these enchanting melodies worthy of Paradise Lost from the Draconian Times era) in order to avoid any risk of banality. Because Notheist is EVERYTHING but banal. So, if we can regret a mix that puts the voice a little too much forward (we get used to it after a few listenings though) we end up with a particularly accomplished album that succeeds in mixing a most virulent Thrash/Death with gothic borderline passages without it being a task once (normal, the guy has eclectic tastes, you will see it in the interview he gave me very soon).
This guy is a virtuoso, coupled with a music lover who doesn't just care about demonstrating his prowess but composes real songs, worthy of a top Max Cavalera. COME AND GET IT !
--------------------------------------------------------------------------------------------------------------------------
Ce Gevaudan là n'a aucun rapport avec le groupe de Doom ou celui de Black Psyché anglais du même nom. Nous sommes ici dans un Black Metal à la fois mélodique et old-school, composé par un breton qui nous sort un concept sur la bête du Gevaudan. Un album prenant, rempli de riffailles plutôt inspirées, et de samples de pequenauds du Gévaudan qui flippent de se faire bouffer par le Loup-Garou. "La bête" qui suit l'intro est un bel instru qui fleure bon le Black Atmosphérique tandis que la suite déploie un Black Metal rural reniflant nos vieilles contrées, avec un chant pas si loin d'un Famine dans ses moments les moins énervés. Les paroles sont en français et clairement compréhensibles, ce qui ne gâche rien, même si le chant a parfois des accents de Bérurier Noir, ce qui apporte une touche d'originalité au BM du groupe. Ce "Viles Contrées" montre de belles choses pour ce jeune groupe qui démarre et nous promet de jolis lendemains !
This Gevaudan has nothing to do with Doom's group or the English Black Psyche group of the same name. We are here in a Black Metal that is both melodic and old-school, composed by a guy from Brittany who gives us a concept about the beast of Gevaudan. A gripping album, full of rather inspired riffailles, and samples of Gévaudan peasants who are freaking out about being eaten by the werewolf. "The Beast" that follows the intro is a beautiful instrument that smells like atmospheric Black while the rest of the sequel deploys a rural Black Metal sniffing through our old lands, with a singing not so far from a Famine in its least irritated moments. The lyrics are in French and clearly understandable, which doesn't spoil anything, even if the vocals sometimes have Berurier Noir accents, which brings a touch of originality to the band's BM. This "Viles Contrées" shows great things for this young group that is starting and promises us a great future!
--------------------------------------------------------------------------------------------------------------------------
DSBM De France/Raw Black Metal atmosphérique
A French label specialized in DSBM ? Yes! Yes! Share Your Pain Records! And it so happens that the "boss" of this very good label also leads his own musical boat under the name of Esprit Erroné. For this album of 3 tracks and 40 minutes (that gives you an idea) this not so erroneous spirit that it gives us to hear a most successful and addictive DSBM/Raw BM, taking the time to deploy over the duration of the tracks. A true authenticity transpires from these tortured titles ("Sick Nostalgia", "The Dose of Too Much" and "The Last Train") where everything seems to indicate that it is the last morning, that we will not spend this night, that the end of the road has arrived. Perhaps a release from our suffering awaits us after all? A beautiful record whose pregnant atmospheres and atmospheric character reminded me of some of the excellent Japanese works of No Point In Living. A beautiful work made of tongue and despair, while keeping its original beauty....
--------------------------------------------------------------------------------------------------------------------------
DSBM/ATMOSPHERIC BM
C'est toujours chez Share Your Pain Records que nous vient cet attelage de DSBM atmosphérique en provenance de Fontenay Le Comte. Et le moins que l'on puisse dire c'est que voici une divine surprise ! En effet, ces jeunes gens des pays de la Loire se paient le luxe de réussir a surprendre dans un genre ultra-codifié. Les cinq titres de cet album n'ont RIEN de banal. Dieu sait si ce n'est pas simple, au milieu de l'océan de sorties "atmos" ou "dsbm". Il y a chez eux d'abord l'utilisation du clavier qui détonne avec que l'on a l'habitude d'entendre. Et puis ce chant ! macabre et psychothique produit par la voix d'un certain Deathcult habité par la souffrance ou les démons (ou les deux ?) et qui se permet de produire un type de chant original qui ne singe pas pour la millionième fois les pionniers du genre. A l'instar d'un Attila, Deathcult fait sien ce chant qui ne parait pas sous influence extérieure, ce qui est sérieusement rafraîchissant. Un premier album qui nous fait de hautes promesses avec un style transcendé par le groupe, qui nous prouve qu'avec l'inspiration on peut toujours innover.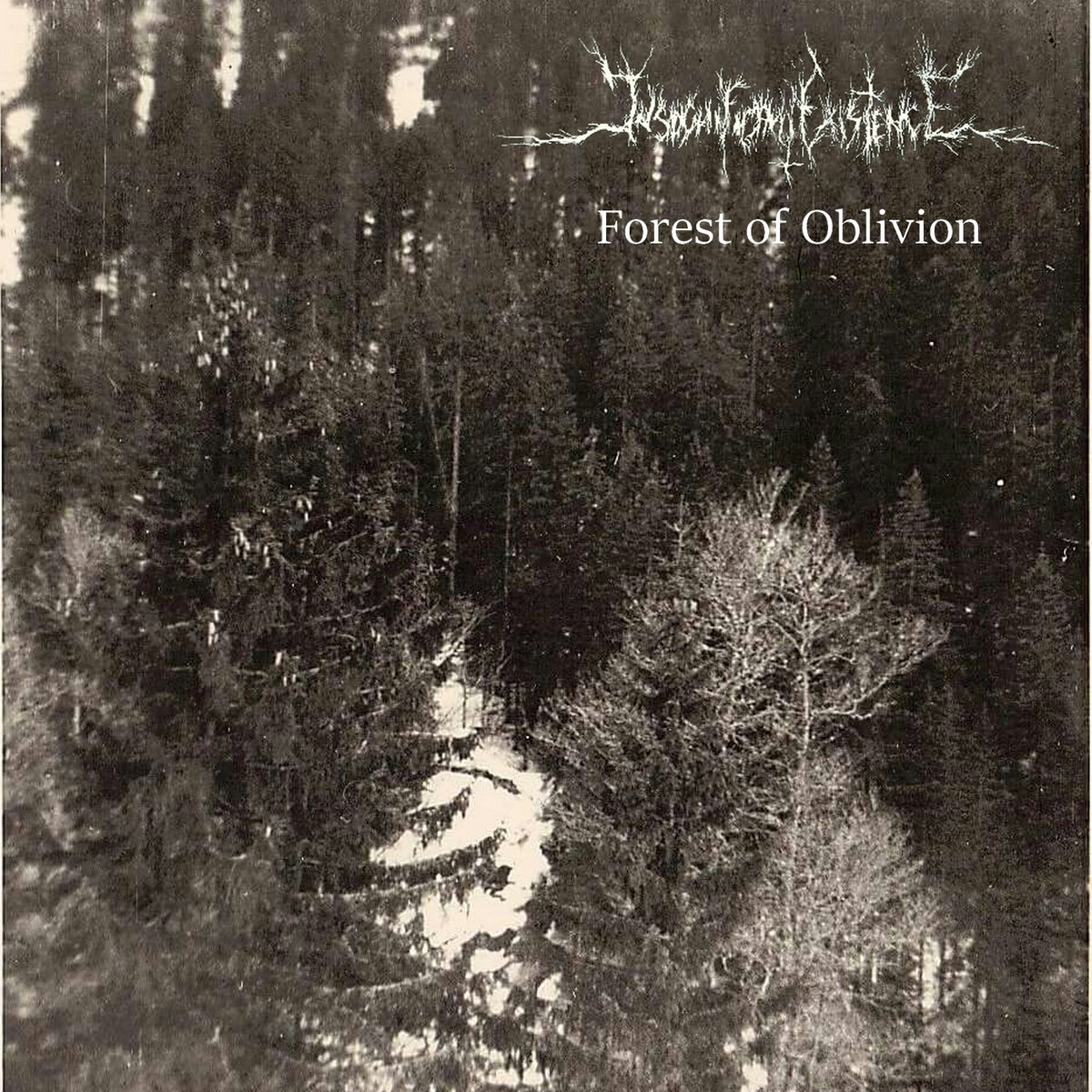 It is always at Share Your Pain Records that this carriage of atmospheric DSBM from Fontenay Le Comte comes to us. And the least we can say is that this is a divine surprise! Indeed, these young people from the pays de la loire french country have the luxury of succeeding in surprising in an ultra-codified genre. The five tracks on this album have NOTHING ordinary. God knows if it's not simple, in the middle of the ocean of "atmos" or "dsbm" outings. First of all, there is the use of the keyboard, which is different from what we are used to hearing. And then this macabre and psychothic song produced by the voice of a certain Deathcult inhabited by suffering or demons (or both?) and who allows himself to produce an original type of song that does not monkey for the millionth time the pioneers of the genre. Like an Attila, Deathcult makes this song his own, which does not seem to be under external influence, which is seriously refreshing. A first album that makes us high promises with a style transcended by the band, which proves that with inspiration we can always innovate.
--------------------------------------------------------------------------------------------------------------------------
Black Metal from The Dark Past
Allez, on va se faire un tour dans le passé grâce a l'excellente initiative du réanimateur Herbert West, déjà coupable de la résurrection des avignonnais d'In Articulo Mortis. Ici est rééditée la seule et unique cassette de ce groupe météorite enregistrée en 1994 et jamais officiellement publiée. Ce remarquable travail d'archéologue du BM français nous permet de (re)découvrir une formation pratiquant un BM aux touches "symphoniques" (rappelons nous qu'à l'époque un synthé un peu présent pouvait suffir a être catalogué "symphonique"), fortement teinté de mélancolie, de pédale flanger et d'un petit quelque chose de Cold-Wave/Post-Punk (des riffs pas si loin d'un Cure par moments. Le chant est hurlé la tête haute face a la Lune montante tandis que l'ensemble ne cherche pas à faire dans la vitesse ou la violence mais joue a fond la carte des ambiances sombres et de la mélodie. Ceci explique la présence accrue des mid-tempi. Les influences Heavy des guitares sont aussi manifestes et ajoutent une couleur différente. Le son n'a pas été remixé, ce qui permet de restituer l'atmosphère d'une démo de cette époque révolue. Pour les nostalgiques comme pour les "p'tits jeunes" avides de découverte, une cassette à se procurer d'urgence (y'en aura pas pour tout le monde !)
Come on, let's go back in time thanks to the excellent initiative of the resuscitator Herbert West, already guilty of the resurrection of the Avignon inhabitants of In Articulo Mortis. Here is reissued the one and only cassette of this meteorite group recorded in 1994 and never officially published. This remarkable work as an archaeologist of the French BM allows us to (re)discover a formation practicing a BM with "symphonic" touches (remember that at the time a slightly present synth could be enough to be catalogued "symphonic"), strongly tinged with melancholy, flanger pedal and a little something of Cold-Wave/Post-Punk (riffs not so far from a Cure at times. The song is howled with its head held high in front of the rising Moon while the ensemble does not try to do in speed or violence but plays the card of dark atmospheres and melody to the full. This explains the increased presence of mid-tempi. The heavy influences of the guitars are also evident and add a different color. The sound has not been remixed, which allows to restore the atmosphere of a demo from that past era. For the nostalgic as well as for the "young people" eager to discover, a cassette to get urgently (there will not be enough for everyone!)





--------------------------------------------------------------------------------------------------------------------------
Post-Atmospheric Black Metal
Les auvergnats de Kosmos nous présentent leur 5ème album depuis leur formation en 2010. Un "envol" qui porte bien son nom puisque, dès les premières notes, on est embarqués largement au dessus des pâquerettes dans un voyage intersidéral. La maîtrise du groupe d'emblée séduit, avec un son extrêmement bien mixé, tout a fait adéquat a cette couleur du spectre BM. Un peu de dissonances sur l'intro (Deathspell Omega ? )et puis, dès la deuxième piste ("le porteur de promesses") on navigue davantage dans un Black Metal atmosphérique en quête de beauté et de lumière. Si vous aimez les belles mélodies, les voyages musicaux, ne rechignez pas à la beauté dans l'extrême, alors cet album lumineux (mais pas gnagnan non plus !) est pour vous, distillant quelques salves de violence judicieuses. Et puis on découvre en parcourant la très belle pochette du digipack (artwork splendide de Marianne Plasse) que l'on a affaire a un one-man band (le sieur Nekros ayant absolument tout fait) et là on se dit "whaou" il m'a bien eu ! Vous aimez Krallice, Blut Aus Nord (dans ses côtés les plus planants)et les atmosphères ? Alors ruez vous sur cette petite merveille qui prouve la maîtrise des groupes français dans ce créneau...
The Auvergne members of Kosmos present us their 5th album since their formation in 2010. A "takeoff" that bears its name well since, from the first notes, we are taken far above the daisies on an intersideral journey. The group's mastery from the outset seduced, with an extremely well mixed sound, perfectly suited to this colour of the BM spectrum. A little dissonance on the intro (Deathspell Omega? )and then, from the second track ("the promise bearer") we sail more in an atmospheric Black Metal in search of beauty and light. If you like beautiful melodies, musical journeys, don't shy away from beauty in the extreme, then this luminous album (but not gnagnan either!) is for you, distilling some judicious salutes of violence. And then we discover by browsing through the very beautiful cover of the digipack (splendid artwork of Marianne Plasse) that we are dealing with a one-man band (Mr. Nekros having done absolutely everything) and then we say "whaou" he got me good! Do you like Krallice, Blut Aus Nord (in its most hovering sides) and the atmosphere? So head for this little wonder that proves the mastery of French groups in this niche....
--------------------------------------------------------------------------------------------------------------------------
Black Metal
Si je vous dis que Vils Serpents a sorti une démo en 2018 après un single en 2017 je vous entends déjà me dire "ah encore une bande de jeunes qui débarquent". Si j'ajoute que le groupe fut fondé en l'an de crasse 2010, là déjà ça bouge un peu du côté des muscles blasés. Et si, enfin, je vous dis que Vils Serpents est composé de deux membres de Suicidal Madness et Sombre Croisade (Alrinack et Malsain) là, tout a coup, le sourire vous revient. Au menu de ce mini-album cinq titres sortie en démo tape chez Corde Raide en 2018 et réédité cette année en cd par Hypogea Invictus un Black Metal sombre et cradingue, porté par une voix (celle d'Alrinack) de goule désespérée, sur un tapis sonore qui oscille entre Raw BM (ces guitares grésillantes miam !) et Doom pour le tempo. Ce Black Metal décharné et noir comme la mort nous renvoie forcément au bon temps des Légions Noires et aux 90's en général, sans que cela veuille dire que les serpents n'ont pas de personnalité, loin s'en faut. Ceux qui trouvent le BM actuel un peu "bisounours" et en ont marre de son côté "musicalement correct" pourront se rue sur cette belle oeuvre mêlant laideur et beauté, violence et crasse...
If I tell you that Vils Serpents released a demo in 2018 after a single in 2017, I can already hear you say "ah, another bunch of young people coming in". If I add that the group was founded in the year of filth 2010, there is already some movement on the side of jaded muscles. And if, finally, I tell you that Vils Serpents is composed of two members of Suicidal Madness and Sombre Croisade (Alrinack and Malsain) there, suddenly, the smile comes back to you. On the menu of this mini-album five tracks released on demo tape on Corde Raide in 2018 and re-released this year on CD by Hypogea Invictus a dark and dirty Black Metal, carried by a voice (that of Alrinack) of desperate ghoul, on a sound mat that oscillates between Raw BM (these sizzling guitars yum!) and Doom for the tempo. This emaciated and black Black Metal like death necessarily refers us back to the good times of the Black Legions and the 90's in general, without this meaning that Vils Serpents have no personality, far from it. Those who find the current BM a little "kawai" and are fed up with its "musically correct" side can rush to this beautiful work mixing ugliness and beauty, violence and dirt...
--------------------------------------------------------------------------------------------------------------------------
Funèbre Black Metal
Mortis Mutilati est le fruit du cerveau de Macabre, être torturé ayant œuvré ou œuvrant toujours dans des combos de grande qualité (Griffon, Neptrecus, Moonreich, Charogne, The Negation et d'autres...). Depuis 2011 Mortis Mutilati déroule son Black Metal au romantisme noir sur des thématiques où Eros et Thanatos copulent plus qu'à leur tour. Un Black Metal qui peut être tour a tour foncièrement macabre et gothique, mélodique, proche de la dépression, lent ou plus rapide, tout cela pour un album, "The Stench Of Death" (un titre qui aurait plu à Dead de Mayhem) produit en Suède par rien de moins que Devo de Marduk. Ne vous étonnez donc pas du professionnalisme de la chose et de la qualité d'un mix qui met en relief les tourments de l'âme de Macabre. Les voix féminines distillées n'ont rien de miêvre mais au contraire renforcent l'aspect morbide de la chose. Un disque superbe, pour un combo qui mériterait une attention BEAUCOUP plus grande de la part des médias, tant il est incompréhensible qu'un groupe de cette qualité ne soit pas plus reconnu chez nous ! Il n'est pas trop tard pour réparer cette erreur grotesque : achetez ce bel album et parlez en autour de vous !
Mortis Mutilati is the fruit of Macabre's brain, a tortured human being having worked or still working in high quality combos (Griffon, Neptrecus, Moonreich, Charogne, The Negation and others...). Since 2011 Mortis Mutilati has been playing his Black Metal with a dark romanticism on themes where Eros and Thanatos are more than just copulating. A Black Metal that can be in turn fundamentally macabre and gothic, melodic, close to depression, slow or faster, all this for an album, "The Stench Of Death" (a track that would have pleased Dead from Mayhem) produced in Sweden by nothing less than Devo from Marduk. So don't be surprised by the professionalism of the thing and the quality of a mix that highlights the torments of Macabre's soul. The distilled female voices are not a weakness but on the contrary reinforce the morbid aspect of the thing. A superb record, for a combo that would deserve a LOT more attention from the media, as it is incomprehensible that a band of this quality is not more recognized in our country! It's not too late to fix this grotesque mistake: buy this beautiful album and talk about it around you!
--------------------------------------------------------------------------------------------------------------------------
✝️✝️✝️✝️✝️✝️✝️✝️✝️✝️✝️✝️✝️✝️✝️✝️✝️
ᚠᚢᚦᚨᚱᚲ
-------------------------------------------------------------
DANS LE PROCHAIN NUMÉRO :
VEHEMENCE-GRYLLE-NEPTRECUS-PUTREFIANCE-MAYHEM et bien d'autres...