LES CROCS DU SCRIBE - SPÉCIAL LES ACTEURS DE L'OMBRE ! AVEC : BAIT ET GRAVE CIRCLES ! - français + english - 22 JUIN 2020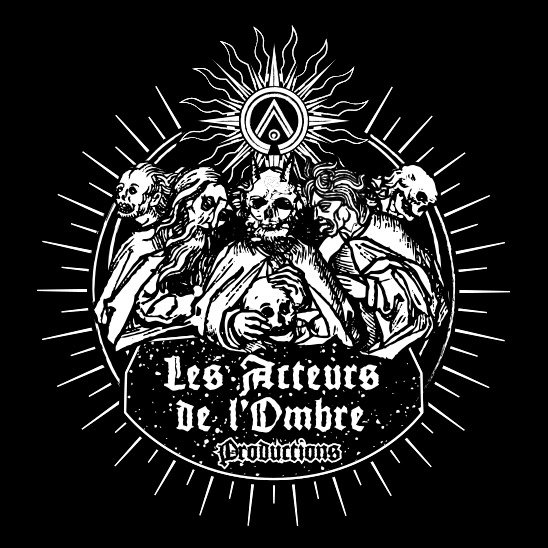 Alors que les abrutis qui nous gouvernent n'ont pas trouvé mieux que de laisser se dérouler une hallucinante fête de la musique en plein coronavirus sans aucune mesure sanitaire et que la deuxième vague du covid-19 doit déjà se pourlécher les babines pour un pic à venir dans deux semaines, moi j'ai passé mon 21 Juin, comme toujours, à fêter la musique chez moi, avec mes disques, comme chaque jour de l'année. Coup de chance, j'ai reçu il y a peu la dernière fournée en date des excellents Acteurs De L'ombre : les germains de Bait et les ukrainiens de Grave Circles. Le bonheur n'est jamais loin avec les productions Ladlo, dans la mesure où deux facteurs incontournables sont quasiment toujours réunis :
1) De beaux objets : leurs digipacks sont splendides, des artworks classe de chez classe !
2) De la belle musique : Ladlo sort le meilleur du Black Metal "moderne"
Bait, c'est un assortiment de musiciens venus de Germanie, dont le bassiste des excellents Der Weg Einer Freiheit, Nico Ziska. Revelations Of The Pure est leur premier album après deux Eps déjà fort convaincants.
Chant gueulé hardcore, à mi-chemin entre l'agression et l'émotion à vif, guitares lourdes et puissantes, tranchantes, batterie polymorphe, participant à un groove d'ensemble à la fois ténébreux et facteur de gesticulations incontrôlées de la part de l'auditeur : Bait est un groupe qui agrippe tout de suite à la gorge et ne lâche plus. Leur "Blackened Hardcore" ou "Post-Black Metal", appelez-ça comme vous voulez, est un des plus convaincants et grandioses qu'il m'ait été donné d'entendre.
Mélancolie, sens du tragique, ambiances sombres et cinématiques sont des mots qui collent bien à cet album de très haute tenue.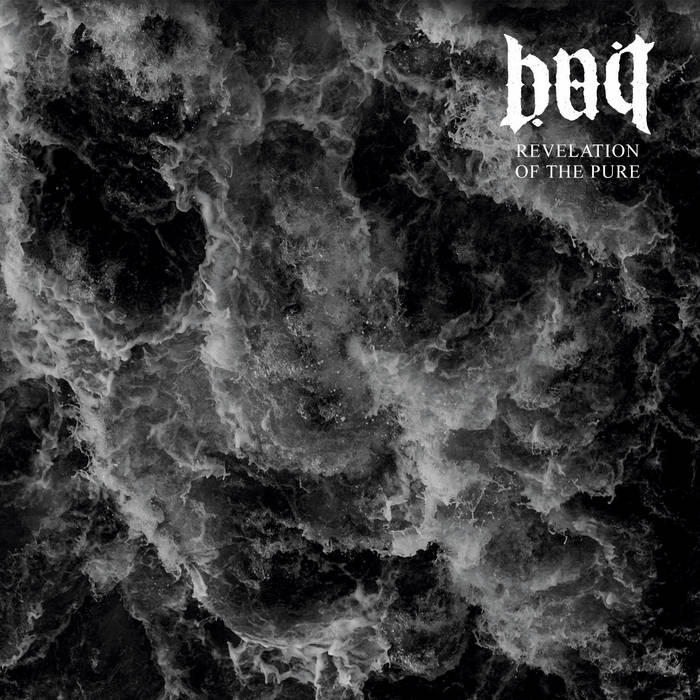 Conjuguant a merveille l'agression du Hardcore, les abysses du Black Metal et des narrations harmoniques parfois pas si loin du Post-Rock, Bait fait partie de ceux qui ont compris que, pour qu'un tel plat soit digeste, il faut qu'il envoie suffisamment de coups de poings et donne envie de frapper tout ce qui bouge : malgré la beauté mélodique de leur musique, les allemands ne tombent pas dans le panneau d'un Post-Black lissé et "gentillet". Non, ici, tout n'est pas qu'ordre et beauté, luxe, calme et volupté. Bait violente, donne une bonne bande son à nos temps de la fin, et nous satisfont de cette rasade de noirceur que nous réclamons en bons masochistes.
Une splendeur que cet album, Revelation Of The Pure révèle Bait, un groupe a qui l'avenir parait appartenir de manière irrévocable. Brillant !

Bait is an assortment of musicians from Germany, including the bassist of the excellent Der Weg Einer Freiheit, Nico Ziska. Revelations Of The Pure is their first album after two already convincing Eps.
Hardcore screaming vocals, halfway between aggression and raw emotion, heavy and powerful, sharp guitars, polymorphous drums, taking part in an overall groove that is both dark and a factor of uncontrolled gestures on the part of the listener: Bait is a band that immediately grabs the throat and doesn't let go. Their "Blackened Hardcore" or "Post-Black Metal", call it what you like, is one of the most convincing and grandiose bands I've ever heard.
Melancholy, a sense of tragedy, dark and cinematic ambiences are words that fit well with this very high quality album.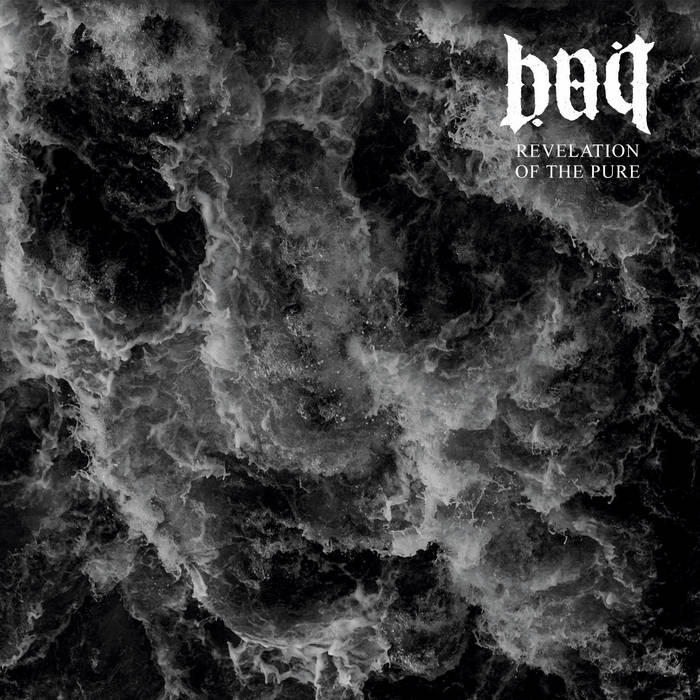 Marvelously combining the aggression of Hardcore, the abyss of Black Metal and harmonic narrations sometimes not so far from Post-Rock, Bait is one of those who understood that, for such a dish to be digestible, it has to throw enough punches and make you want to hit everything that moves: despite the melodic beauty of their music, Germans don't fall for a smooth and "nice" Post-Black. No, not everything here is order and beauty, luxury, calm and voluptuousness. Violent Bait, gives a good soundtrack to our end times, and satisfies us with this glimpse of darkness that we demand as good masochists.
A splendour that this album, Revelation Of The Pure reveals Bait, a band to which the future seems to belong irrevocably. Brilliant!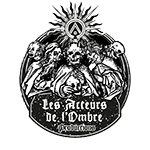 Grave Circles signent avec Ladlo pour ce Tome II qui nous présente un Black Metal expérimental venu d'Ukraine, oeuvre du quatuor Virus, Baal, Kgd et Exile. Un album qui va ravir les fans d'un Black Metal aventureux et non conventionnel, qui garde tout de même les deux pieds dans les ténèbres.
Ce Tome II est la première oeuvre de Grave Circles qu'il me soit donné de découvrir. J'avoue avoir eu un a priori positif du fait de la nationalité ukrainienne de ces tristes sires, et je n'ai pas été déçu. Maniant avec intelligence des éléments hors Black Metal (bol chantant, cuivres) dans une démarche qui peut rappeler par moments le grand Celtic Frost, Grave Circles oeuvre néanmoins dans un Black Metal noir de charbon, violent et véloce, dont les interludes plus mélodiques viennent encore renforcer la puissance évocatoire. Ces satanistes convaincus arrivent à marier la tradition d'un Black Metal brutal "à la suédoise" et des éléments beaucoup plus modernes et avant-gardistes, sans jamais le faire au détriment de leur pureté radicale : il vous suffit de faire connaissance avec le gosier infecté et hanté de Baal pour vous en convaincre, à l'instar de géants comme Rotting Christ, Grave Circles donnent leur propre définition du genre, brassant avec talent mélodie et agression sinistre.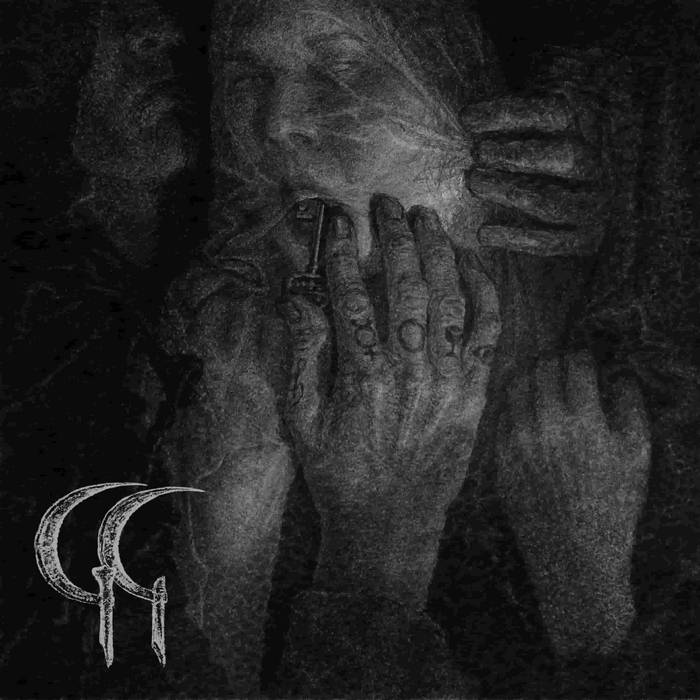 Laissez vous emporter tout du long de ces 42 minutes et des poussières et vous allez retrouver des sensations fort agréables : celles que l'on ressent lorsqu'on est en présence d'un grand album : varié, magnifiquement composé, d'une beauté seulement troublée par les ténèbres ensorcelantes qui habite cet album. Il est rare d'être face à un tel équilibre des forces en présence.
Avec Tome II Grave Circles viennent de lancer un uppercut dans le marécage Black Metal qui pourrait réveiller les plus blasés d'entre vous. Si vous faites partie de ceux qui croient que plus rien de bon ne peut advenir de ces années maudites que nous traversons laissez vous détromper par cet album sulfureux et addictif.

Grave Circles signs with Ladlo for this Volume II which presents us an experimental Black Metal from Ukraine, work of the quartet Virus, Baal, Kgd and Exile. An album that will delight the fans of an adventurous and unconventional Black Metal, which still keeps both feet in the dark.
This Tome II is the first Grave Circles work I've discovered. I admit I had a positive a priori because of the Ukrainian nationality of these sad sires, and I wasn't disappointed. Handling with intelligence non-Black Metal elements (singing bowl, brass) in a way that can remind at times the great Celtic Frost, Grave Circles works nevertheless in a violent and swift coal-black Black Metal, whose more melodic interludes come to reinforce the evocative power. These convinced satanists manage to marry the tradition of a brutal Black Metal "à la suédoise" with much more modern and avant-garde elements, without ever doing it to the detriment of their radical purity: you only have to get acquainted with Baal's infected and haunted gullet to be convinced of it, just like giants like Rotting Christ, Grave Circles give their own definition of the genre, mixing with talent melody and sinister aggression.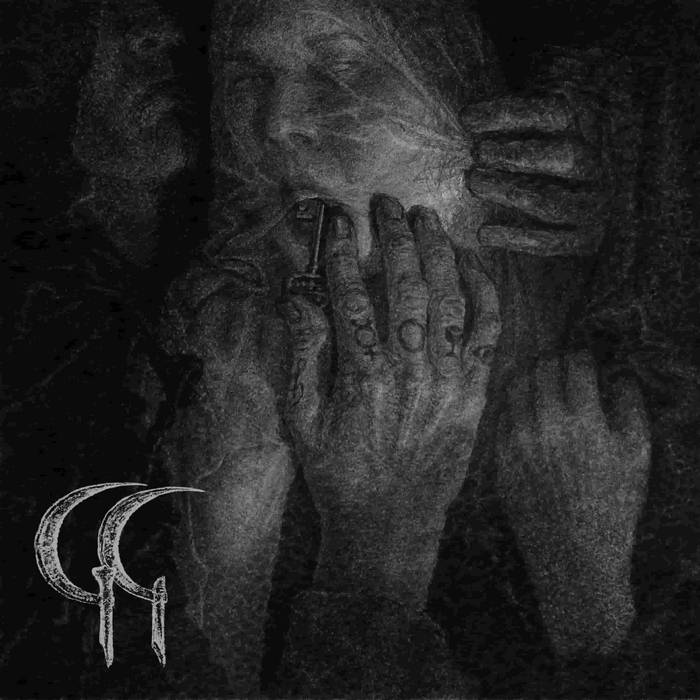 Let yourself be swept away throughout these 42 minutes and the dust and you will find very pleasant sensations: those you feel when you are in the presence of a great album: varied, magnificently composed, of a beauty only disturbed by the bewitching darkness that inhabits this album. It is rare to be faced with such a balance of forces.
With Tome II Grave Circles have just launched an uppercut in the Black Metal swamp that could wake up the most jaded among you. If you're one of those who believe that nothing good can come out of these cursed years we're going through, let this sulphurous and addictive album disabuse you.