VOYAGE DANS LA CITE ENFOUIE : INTERVIEW AVEC ARSULE - DUNGEON SYNTH - FRENCH/ENGLISH
Bonjour Arsule ! Tu es une jeune nantaise qui pratique le Dungeon Synth… Peux-tu nous en dire un peu plus sur toi ?
Bonjour Pierre. Je dirais que je suis une créatrice effervescente et calme, assez indomptable et passionnée. Quand je m'y mets, je suis efficace. Entre la musique et le dessin, je travaille le cuir en repoussage, je peins, je fais de la linogravure, je fabrique toutes sortes objets que je vends en partie sur internet, je fais un peu de photo et surtout j'écris, des poèmes principalement. À terme j'aimerais écrire des livres, mais il faudra que ce soit « quelque chose ». Je suis très exigeante sur l'écriture, je prendrai le temps qu'il faudra. J'aime trop la langue française, je ne voudrais pas l'abîmer avec un livre insipide. Je crois que j'ai l'âme d'une poétesse au fond, je vois souvent les chose sous cet œil sensible, ça fait partie de ma personnalité. J'ai parfois ce que j'appelle des « fulgurances ». Ce sont des joyaux à préserver que j'ai toujours peur de perdre, créant ainsi une tension. J'ai un univers assez vaste et je ne me pose presque aucune contrainte au niveau du style ou des médiums. Pourtant, malgré une grande variété de créations, on reconnaît d'assez loin "ma patte". Je ne fais pas vraiment exprès. J'expérimente beaucoup dans mes compositions, je tâtonne aussi. Dans Arsule, les albums sont tous très différents les uns des autres, mais ma signature demeure. En bref, je passe le plus clair de mon temps libre dans ces activités solitaires, qui nécessitent souvent de la patience et de la minutie. Il n'y a qu'avec les autres qu'il m'arrive de m'ennuyer ! Mais bon, je les apprécie quand même, haha.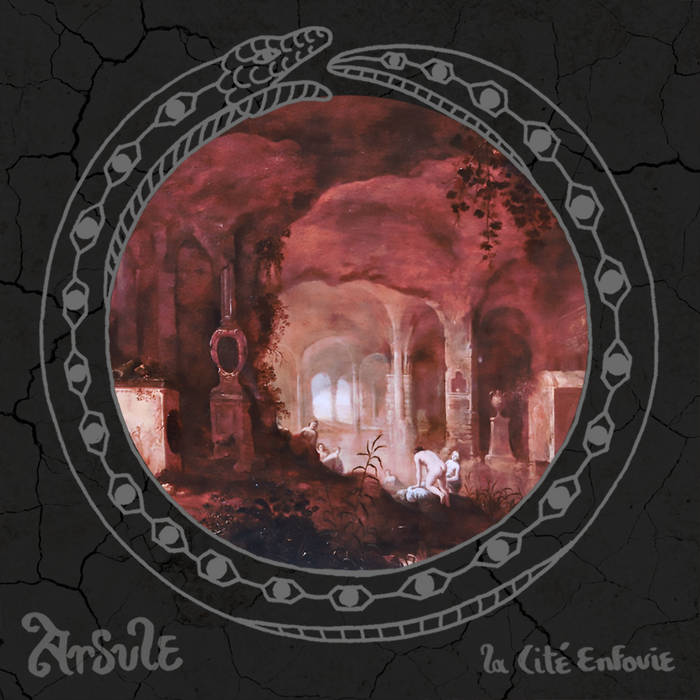 Comment en es-tu venu à ce genre de musique ?
Ado je fréquentais la communauté « making », des amateurs passionnés qui créent leurs propres jeux vidéo. Certains composaient leur musique eux même. C'est ainsi que j'ai découvert un logiciel MIDI gratuit un peu cheap baptisé Anvil Studio. Pendant plusieurs années, je composais de manière très occasionnelle sur ce logiciel, le style était assez étrange. J'ai découvert le dungeon synth il y a quelques années, c'est un copain qui m'avait montré ça en me disant que ça me plairait. J'ai donc commencé par Fief, puis de fil en aiguille tout un monde s'est ouvert à moi. C'est la rencontre avec Stuurm en 2018 qui a sonné la création d'Arsule. Il a écouté mes esquisses en MIDI et m'a encouragé à passer sur un logiciel plus pro, FL Studio. Lui-même a un très beau projet de dungeon synth nommé Gargoylium. C'est assez naturellement que je me suis tournée vers ce genre, Même si mes toutes premières compositions étaient plutôt de l'ordre du mysticisme de la Grèce Antique. Il faut dire que je n'avais pas vraiment d'autre corde à mon arc : je ne pratiquais pas d'instruments et la composition se résumait à un rêve lointain pour moi. J'ai toujours admiré le travail des musiciens, et je les admire toujours.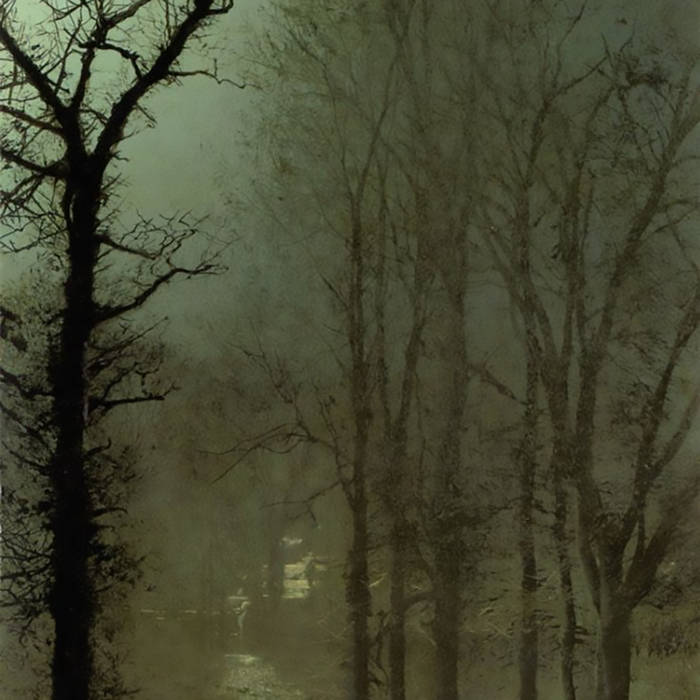 L'ambiance médiévale est fort réussie sur tes albums...as tu aussi une passion pour cette époque ?
Merci ! En effet, j'adore le Moyen-Âge. J'aime les vieilles pierres, les cathédrales gothiques, les églises romanes, les châteaux forts, les cités médiévales avec leurs maisons à colombages. Ces lieux me font voyager, ressentir leur vécu depuis le fond des âges. J'ai un fort besoin d'évasion et cette époque m'inspire, j'ai parfois une soif incontrôlable de médiévalisme, ce qui m'a poussée à imaginer le dernier album « Qve Torment Face Grace ». Les enluminures, ce travail d'orfèvrerie qui offre une lecture symbolique et souvent religieuse sont des joyaux de l'humanité. L'alchimie, la héraldique, sont également des langages symboliques qui me parlent et m'intéressent. J'admire le savoir-faire des artisans de l'époque, ainsi que celui des compagnons bâtisseurs. Le Moyen-Âge est une période riche, inspirante, qui a duré plus de mille ans et qu'on a longtemps sous-estimé. J'aime aussi écouter les réminiscences des vieilles légendes du folklore local, que l'un de mes amis conte à la perfection.
Je suis tout autant fascinée par la période de l'Antiquité, aussi bien chez les Celtes ou les Scandinaves qu'en Grèce ou en Mésopotamie avec les Sumériens. Les légendes mythologiques, l'écriture, l'artisanat et les modes de vie m'intéressent davantage que les guerres ou les grands exploits.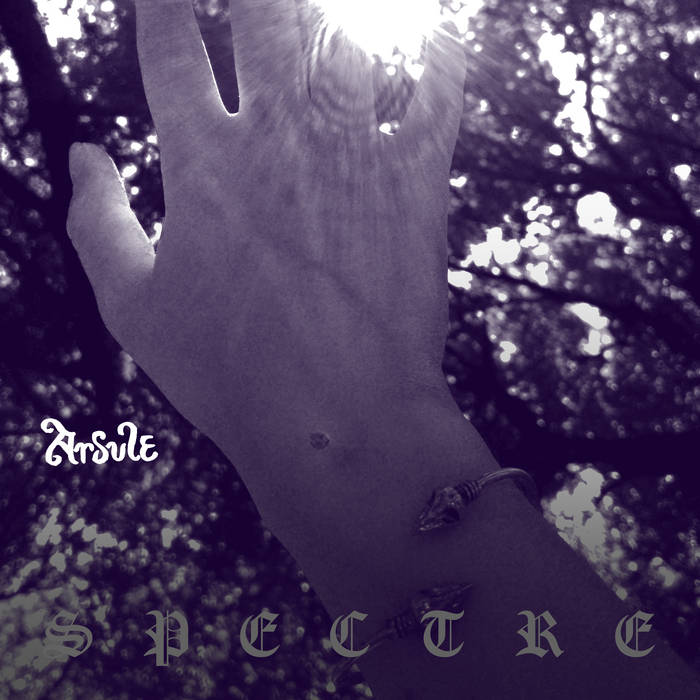 Pas courant de trouver une jeune femme dans ces courants musicaux ! Comment l'expliques-tu ?
De vieilles femmes non plus d'ailleurs. Depuis très longtemps j'évolue dans des milieux majoritairement masculins. Je joue aux jeux-vidéos depuis toute petite, des jeux plutôt conçus pour les garçons. Je n'ai jamais eu de grand frère mais on peut dire qu'internet a été mon grand frère, à travers les copains en ligne et tout le savoir à disposition. J'ai fait une bonne partie de ma culture grâce à internet. Ado j'ai commencé à découvrir de la musique par ce biais, c'était plutôt axé metal (doom, sludge, sympho, un peu de black et de death), musiques gothiques (coldwave, post punk, batcave, ...), puis musiques industrielles et expérimentales. Je ne connaissais personne avec qui parler musique à l'époque car j'avais des goûts assez atypiques. Quand je me suis mise à fréquenter les salles de concerts, il y avait une écrasante majorité d'hommes. J'ai aussi poursuivi mes « geekeries » dans une asso de jeux de société et jeux de rôles où là encore je côtoyais presque exclusivement la gent masculine. Sans surprise, dans le dungeon synth, ce fut exactement pareil ! Pour ma part je ne me suis jamais vraiment posée de question du type « Qu'est ce que je fais là dedans ? ». Mes goûts sont ce qu'ils sont et je ne me suis jamais privée d'aimer quelque chose. Je suis toujours assez bien acceptée dans ces milieux essentiellement masculins, même si je ne suis pas toujours prise autant au sérieux que j'aimerais. Aujourd'hui, j'ai beaucoup de copines un peu « à part », qui ont des goûts jugés atypiques comme moi. J'ai osé me lancer dans le dungeon synth au même titre que n'importe qui et sans grande ambition. Ça fait partie de l'esprit du dungeon synth, c'est le truc qu'on bidouille dans sa chambre, avec les rideaux fermés. J'ai d'ailleurs abandonné mon perfectionnisme à travers la musique, sinon jamais je n'aurais pu sortir quelque chose. Quand je compose ou que je crée, j'oublie qui je suis, j'oublie que je suis une femme, je ne suis ni femme, ni homme.
En revanche je n'ai jamais vraiment compris pourquoi toutes ces choses attiraient moins le public féminin et pourquoi les artistes féminines étaient encore plus rares dans ces milieux. Le dungeon synth me semble être un genre plutôt accessible pourtant. Je connais très peu d'artistes féminines, peut-être certaines ne le mettent pas en avant ? En France je pourrais citer l'excellente Dame Silú de Mordomoire ainsi que Rêvoeil et aux US la regrettée Morrowdim…
Je ne voudrais pas trop m'avancer, mais j'ai l'impression que les femmes sont globalement moins fonceuses dans ce milieu. Il y a pléthore de projets, presque exclusivement masculins et de qualité variable. Les femmes qui « osent » se lancer on vraiment « quelque chose dans le ventre » et ça se traduit par une sensibilité propre, une originalité et une qualité. De plus, le dungeon synth est très lié au black metal et aux milieux geeks/fantasy où les femmes sont déjà sous représentées.
Peux-tu nous parler de ton dernier opus en date, "Que Torment Fasse Grace" ? Quel est le message principal de cet album ?
Le message ? Celui de faire rêver, de transporter un peu hors de ce monde moderne abrupt. J'allais assez mal lors de la composition de cet album, c'était un exutoire, c'était comme un vœux que je formulais, celui que les tourments cessent (et aujourd'hui ça va beaucoup mieux heureusement). Comme je l'ai dit plut tôt, cet album répondait aussi à un besoin viscéral de médiévalisme. J'avais besoin de vivre un autre temps, un temps un peu fantasmé, enjolivé. Le monde actuel me rebutait violemment. Certains morceaux sont plus libres, moins dans le médiévalisme. N'ayant aucune vraie notion en théorie musicale, j'ai essayé de faire sonner ça médiéval, sans pour autant que ce soit de la musique médiévale à proprement parler. Comme la plupart de mes albums, celui ci est un voyage, mais pas aussi narratif que d'autres qui sont composés comme des étapes d'une histoire. J'ai pourvu le morceau « Oiselle » d'un clip qui retranscrit un peu l'univers visuel de cet album. Il est visible sur Youtube. Quant à la pochette je l'ai dessinée dans un style un peu naïf rappelant les enluminures médiévales.
Je pense que c'est pour l'instant mon album le plus abouti musicalement. Il y a une certaine douceur dans les mélodies, un caractère épique et aussi cette magie que beaucoup reconnaissent à mon projet. Je ne sais pas ce que ça vaut mais dans l'ambiance, on compare souvent mon style à celui de Summoning.
As-tu une connexion avec le Black Metal, comme beaucoup d'acteurs du Dungeon Synth ?
Tout juste. J'écoute beaucoup de black metal depuis quelques années. C'est même mon genre de prédilection. J'en écoute bien plus souvent que du dungeon synth par exemple. Je suis particulièrement attirée par le black seconde vague à clavier, le black épique, pagan ou viking et médiéval. Mais je n'écoute pas exclusivement des albums dans ces genres-là, je m'autorise pas mal de découvertes. Bizarrement, en général, les albums qui me touchent le plus sont les premiers albums des groupes.
Je fais beaucoup de concerts pour soutenir la scène, ainsi que quelques fests.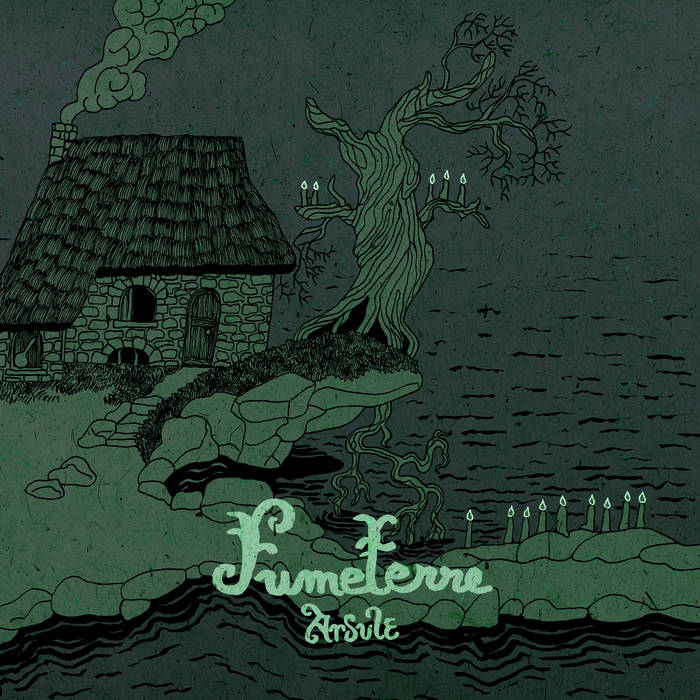 Passionnée de littérature fantasy ? De jeux ?
Moins que je n'aimerais. Je me dis souvent que je ne lis pas assez. L'heroic fantasy regorge d'univers qui me parlent, principalement à travers les films et les jeux-vidéo. Pour ce qui est de la littérature fantasy, j'ai surtout lu les Annales du Disque-Monde de Terry Pratchett, que j'ai dévoré ! C'est très riche et absolument drôle. Ça va paraître assez classique mais j'aime infiniment l'incroyable richesse de l'univers de Tolkien. Dans un autre style j'adore Lovecraft ou même Conan le Barbare. Sinon en littérature romanesque je suis plutôt classique : Flaubert, Proust, Camus, et Giono, d'où vient le nom Arsule. Giono c'est magnifique. Il faut lire Regain, c'est la poésie de la ruralité. Comme mentionné plus haut, j'ai également fait partie d'une association de jeux de société et jeux de rôles où tout cela est bien présent. Dans ma musique j'explore un mélange entre ces influences et l'univers romantique que je symboliserais par la « mélancolie des ruines ».
Peux-tu nous décrire ton processus de composition ?
C'est très variable. J'y vais beaucoup au feeling. Parfois j'ai une idée derrière la tête, un titre de morceau, une ambiance précise à retranscrire et je me mets dans cet état d'esprit souhaité pour composer. Dans « La Cité Enfouie » et « Fumeterre » j'avais déterminé à l'avance l'ossature de l'album, les étapes du voyage, avec des noms et une ambiance précise. Ensuite, sur chaque morceau, j'avance petit à petit. Je fais les arrangements au fur et à mesure, avant d'avoir fini le morceau. Ce qui explique certains changements parfois abruptes et une évolution continuelle, pleine de rebondissements dans mes morceaux. J'ai tendance à être très créative, j'ai des dizaines et des dizaines de morceaux en stock, finis ou inachevés, qui ne verront jamais le jour. Pour ce qui est de la composition des mélodies, parfois j'y vais à l'aveuglette, mais souvent j'ai des mélodies en tête, que j'essaie de retranscrire. Je procède exclusivement par ordinateur sur FL Studio et je compose chaque note au clic, sans jouer au préalable. Ce sont parfois plusieurs essais qui se déroulent avant de trouver la bonne note, mais généralement ça se fait assez intuitivement. Je n'ai donc pas grand-chose d'une vraie musicienne !
Quand on t'écoute on sent la musicienne accomplie...Y'a t'il un apprentissage musical derrière tout cela ?
Merci, c'est très flatteur. Eh non, je compose principalement à l'oreille. Et si j'ai appris sur le tas et acquis quelques notions de base au fur et à mesure de mes expérimentations, je suis encore très loin de bien connaître la théorie musicale. J'ai un grand-père qui était multi-instrumentiste et qui jouait sans connaissance du solfège, j'aime à croire que j'ai un peu hérité de lui pour l'oreille. Cependant je ne suis pas réfractaire à l'idée d'apprendre la théorie, c'est en projet on va dire. Mais pour l'instant je peux continuer de composer comme ça, selon l'humeur et ça me va très bien.
Peux tu nous citer tes 20 albums favoris dans tous les genres ?
- First Spell – Gehenna : Album un peu court mais magnifique, comme un soleil sale et noir dans la chevauchée de la nuit. Avec ses mélodies lugubres au synthé et sa mélancolie énervée, First Spell est une pépite.
- Bergtatt (Et Eeventyr i 5 Capitler) – Ulver : Cet album sublime a beaucoup apporté à la seconde vague du black metal et black atmosphérique. Ambiance de forêt boréale au coin du feu.
- The Cainian Chronicle – Ancient : Album incroyable, même la pochette défonce. Force et richesse de composition, original et pourtant très traditionnel. Il me fait vibrer.
- Mellom Skogkledde Aaser – Kampfar : La voix de Dölk me donne des frissons. Du bon vieux black païen. J'adore particulièrement les quatre premiers Kampfar.
- The Sleeping Green – Lunar Womb : Une œuvre assez méconnue qui me transcende et qui me secoue au plus profond de mon être. Une rêverie, un géant qui s'éveille. De la pure magie.
- Stronghold – Summoning : L'apogée de l'épopée épique dans l'univers de Tolkien. J'aime quasiment tous leurs albums. Ça me rend d'humeur chevaleresque, il me prend souvent l'envie de partir au combat avec mes frères d'armes à son écoute.
- The Shadowthrone – Satyricon : Le meilleur album de Satyricon avec Dark Medieval Times. Ca groove, ça défonce des gueules, le tout dans une ambiance sombre et médiévale. Bien sûr, il y a du synthé.
- Frost – Enslaved : Tout y est si grandiose, si efficace ! Ça sent le Nord, la glace, dure et vivifiante.
- Dance of December Souls – Katatonia : Un petit chef d'œuvre trop souvent oublié, à la lisière du doom, du black et du death. Hypnotique, vibrant et sinistre.
- La Sanie des Siècles – KPN : On ne le présente plus... Même s'il reste mon préféré, d'autres albums de KPN relèvent également du génie de Famine, ce maestro de la mélodie dissonante.
- Spicilège – Belenos : Sublime poésie celte. Vive la Bretagne.
-
Windir – 1184
:
Un délicat mélange entre la férocité viking et les mélodies froides et stellaires du clavier.
- Storm of the Light's Bane – Dissection : Un classique toujours aussi incroyable, excellence mélodique.
- In Nomine Aeternitatis – Dargaard : Mon péché mignon. Une perle de symphonie gothique. La voix claire de la chanteuse me file des frissons.
- Aion – Dead Can Dance : Leur album le plus médiéval. Difficile de choisir tellement j'aime toute leur discographie.
- Realms of Magickal Sorrow – Old Sorcery : Je n'ai jamais entendu un album qui sonne comme celui-ci. Véritable sorcellerie dans le paysage dungeon synth.
- Dans les Griffes de l'Oubli – Gargoylium : Le chef d'œuvre de l'ami Stuurm. Sinistre et mélancolique à souhait.
- The Man-Machine – Kraftwerk : De nos jours ça sonne un peu retro mais pour moi les membres de Kraftwerk restent des visionnaires. Musique électronique robotique de la fin des années 70.
- L'Ecole du Micro d'Argent – IAM : Parce que j'aime le bon rap, le bon hip-hop et que cet album est une bombe sonore.
- Stabat Mater – Vivaldi : J'aime particulièrement la version avec Andreas Scholl, Ensemble 415, dirigé par Chiara Banchini.
Si tu devais présenter Arsule a quelqu'un en une phrase ?
Arsule c'est de la musique qui raconte des histoires, pleines de rebondissements, dans un univers très vaste et plutôt médiéval, où des peuples entiers vivent dans d'immenses cavernes.
Espace libre : ajoutes ce que tu veux !
Merci à toi pour cette interview, ce fut très amusant d'y répondre ! J'ajouterai que je compte travailler un peu plus sur ma voix pour les futurs albums. Aussi quelques collaborations devraient voir le jour prochainement.

Hello Arsule! You're a young girl from Nantes who practices Dungeon Synth... Can you tell us a bit more about you ?



Hello Pierre. I'd say I'm an effervescent and calm creator, rather indomitable and passionate. When I put my mind to it, I'm efficient. Between music and drawing, I work with leather embossing, I paint, I do linocutting, I make all sorts of objects that I sell partly on the internet, I do a little photography and above all I write, mainly poems. Eventually I would like to write books, but it will have to be "something". I am very demanding about writing, I will take as much time as I need. I love the French language too much, I wouldn't want to spoil it with an insipid book. I think I have the soul of a poetess at heart, I often see things through this sensitive eye, it's part of my personality. Sometimes I have what I call "fulgurances". They are jewels to be preserved that I am always afraid of losing, thus creating tension. I have a rather vast universe and I have almost no constraints in terms of style or mediums. However, despite a great variety of creations, you can recognize "my paw" from quite a distance. I don't really do it on purpose. I experiment a lot in my compositions, I also feel my way around. In Arsule, the albums are all very different from each other, but my signature remains. In short, I spend most of my free time in these solitary activities, which often require patience and meticulousness. It's only when I'm with others that I get bored! But anyway, I still enjoy them, haha.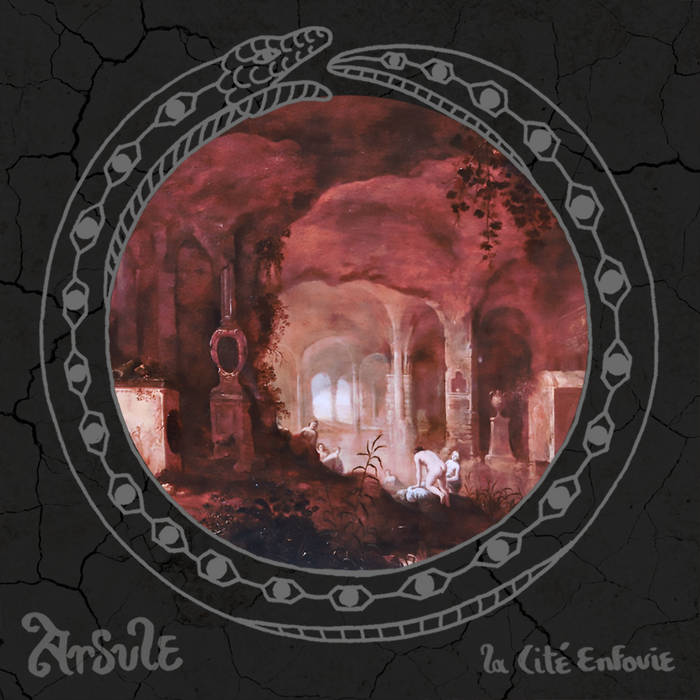 How did you come up with this kind of music?
As a teenager, I frequented the "making" community, passionate amateurs who create their own video games. Some composed their own music. That's how I discovered a free and cheap MIDI software called Anvil Studio. For several years, I was composing very occasionally on this software, the style was quite strange. I discovered the dungeon synth a few years ago, it's a friend of mine who showed it to me and told me that I would like it. So I started with Fief, then one thing led to another and a whole world opened up for me. It was my meeting with Stuurm in 2018 that led to the creation of Arsule. He listened to my MIDI sketches and encouraged me to switch to a more professional software, FL Studio. He himself has a very nice synth dungeon project called Gargoylium. It's quite naturally that I turned to this genre, even if my very first compositions were more in the order of the mysticism of Ancient Greece. It must be said that I didn't really have any other string to my bow: I didn't play instruments and the composition was a distant dream for me. I have always admired the work of musicians, and I still do.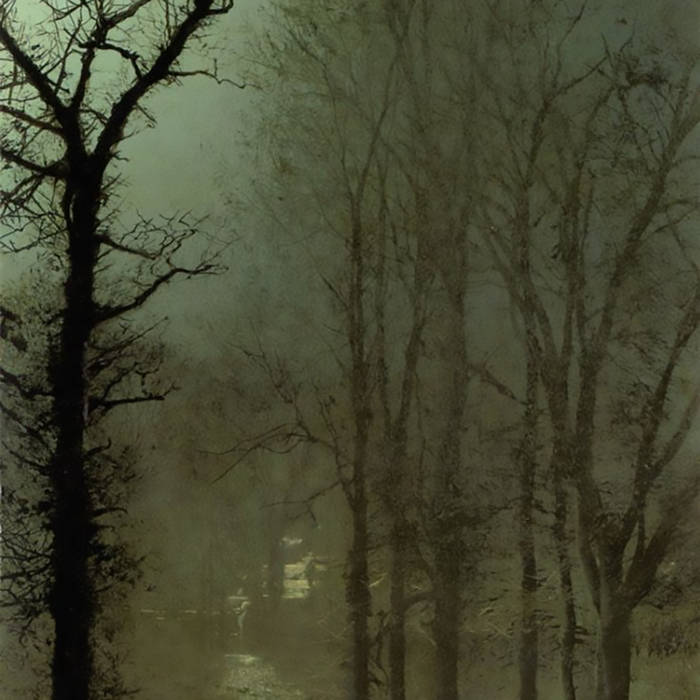 The medieval atmosphere is very successful on your albums...do you also have a passion for this period?
Thank you! Indeed, I love the Middle Ages. I love old stones, gothic cathedrals, roman churches, castles, medieval cities with their half-timbered houses. These places make me travel, feel their life from the depths of time. I have a strong need to escape and this time inspires me, I sometimes have an uncontrollable thirst for medievalism, which led me to imagine the latest album "Qve Torment Face Grace". The illuminations, this goldsmith's work which offers a symbolic and often religious reading, are jewels of humanity. Alchemy and heraldry are also symbolic languages that speak to me and interest me. I admire the know-how of the craftsmen of the time, as well as that of the journeymen builders. The Middle Ages is a rich, inspiring period that lasted more than a thousand years and which was long underestimated. I also enjoy listening to the reminiscences of old legends of local folklore, which one of my friends tells to perfection.
I am just as fascinated by the period of antiquity, as much with the Celts or the Scandinavians as in Greece or Mesopotamia with the Sumerians. Mythological legends, writing, craftsmanship and lifestyles interest me more than wars or great feats.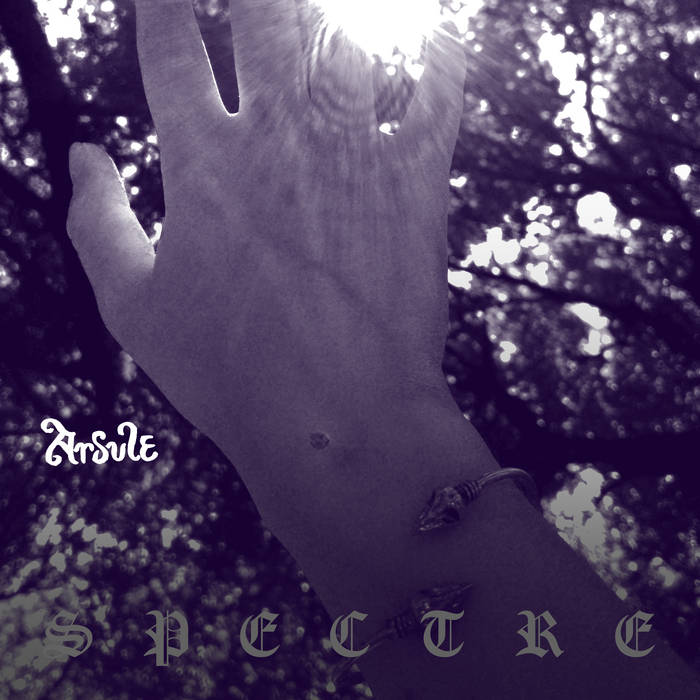 It's unusual to find a young woman in these musical trends! How do you explain it?
Older women either, by the way. For a very long time I've been evolving in predominantly male circles. I've been playing video games since I was very young, games that are mostly designed for boys. I've never had a big brother, but you could say that the internet has been my big brother, through online friends and all the knowledge available. I've made a good part of my culture thanks to the internet. As a teenager I started to discover music through it, it was more metal (doom, sludge, sympho, a bit of black and death), gothic music (coldwave, post punk, batcave, ...), then industrial and experimental music. I didn't know anyone to talk about music with at the time because I had rather atypical tastes. When I started going to concert halls, there was an overwhelming majority of men. I also pursued my "geekeries" in a board game and role-playing association where again I was almost exclusively male. Unsurprisingly, in the dungeon synth, it was exactly the same! For my part, I never really asked myself a question like "What am I doing in there? ». My tastes are what they are and I've never deprived myself of loving something. I'm always fairly well accepted in these predominantly male circles, even if I'm not always taken as seriously as I would like. Nowadays, I have a lot of girlfriends who are a bit "out of the ordinary" and have atypical tastes like me. I dared to get into dungeon synth just like anyone else and without much ambition. It's part of the spirit of dungeon synth, it's the stuff you tinker with in your room, with the curtains closed. I've given up my perfectionism through music, otherwise I'd never have been able to get anything out. When I compose or create, I forget who I am, I forget that I'm a woman, I'm neither a woman nor a man.
On the other hand, I never really understood why all these things attracted less female audiences and why female artists were even rarer in these circles. Dungeon synth seems to be a pretty accessible genre to me though. I don't know very many female artists, maybe some of them don't promote it? In France I could quote the excellent Dame Silú from Mordomoire as well as Rêvoeil and in the US the late Morrowdim...
I don't want to get too far ahead of myself, but I have the impression that women are generally less go-getter in this environment. There is a plethora of projects, almost exclusively male and of varying quality. The women who "dare" to take the plunge really have "something in the belly" and that translates into their own sensitivity, originality and quality. Moreover, dungeon synth is very much linked to black metal and geek/fantasy circles where women are already under-represented.
Can you tell us about your latest opus, "Let Torment Do Grace"? What is the main message of this album?
The message? The message is to make you dream, to transport you a little bit out of this abrupt modern world. I was quite badly at the time of the composition of this album, it was an outlet, it was like a wish that I was making, the one that the torments stop (and today it's much better fortunately). As I said earlier, this album also responded to a visceral need for medievalism. I needed to live in another time, a time that was a bit fantasised and embellished. I was violently repulsed by today's world. There are certain tracks on the new album which are more free, less medieval. As I have no real notion of musical theory, I tried to make it sound medieval, without it being medieval music in the strict sense of the word. Like most of my albums, this one's a journey, but not as narrative as others which are composed as stages of a story. I provided the track "Oiselle" with a clip that transcribes a little the visual universe of this album. It can be seen on Youtube. As for the cover, I designed it in a slightly naïve style reminiscent of medieval illuminations.
I think it's my most musically accomplished album so far. There's a certain sweetness in the melodies, an epic character and also this magic that many people recognise in my project. I don't know what it's worth, but in the mood, people often compare my style to Summoning.
Do you have a connection with Black Metal, like a lot of Dungeon Synth actors ?
Just so. I've been listening to a lot of black metal in the last few years. It's even my favorite kind of metal. I listen to it much more often than dungeon synth for example. I'm particularly attracted by the keyboard black second wave, the epic, pagan or viking and medieval black. But I don't exclusively listen to albums in these genres, I allow myself a lot of discoveries. Strangely, in general, the albums that touch me the most are the first albums of the bands.
I do a lot of gigs to support the stage, as well as some fests.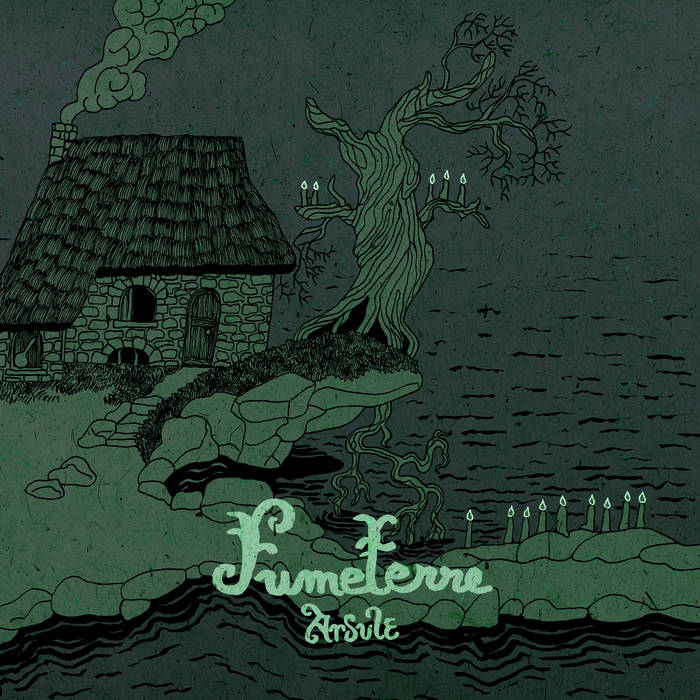 Passionate about fantasy literature? Games?
Less than I'd like. I often think I don't read enough. Heroic fantasy is full of universes that speak to me, mainly through movies and video games. As far as fantasy literature is concerned, I've mostly read Terry Pratchett's Annals of the Record World, which I've devoured! It's very rich and absolutely funny. It's going to sound pretty classic, but I love the incredible richness of Tolkien's universe. In another style I love Lovecraft or even Conan the Barbarian. Otherwise in romance literature I'm rather classical: Flaubert, Proust, Camus, and Giono, where the name Arsule comes from. Giono is beautiful. You have to read Regain, it's the poetry of rurality. As mentioned above, I also belonged to a board games and role-playing association where all this is very present. In my music I explore a mix between these influences and the romantic universe that I would symbolize by the "melancholy of the ruins".
Can you describe your composition process?
It's very variable. I go a lot by feeling. Sometimes I have an idea in the back of my mind, a song title, a precise atmosphere to transcribe and I put myself in this desired state of mind to compose. In "La Cité Enfouie" and "Fumeterre" I had determined in advance the structure of the album, the stages of the journey, with names and a precise atmosphere. Then, on each track, I advance little by little. I make the arrangements as I go along, before I finish the track. That explains some sometimes abrupt changes and a continuous evolution, full of twists and turns in my songs. I tend to be very creative, I have dozens and dozens of songs in stock, finished or unfinished, that will never see the light of day. As far as the composition of the melodies is concerned, sometimes I go in blind, but often I have melodies in my head that I try to transcribe. I work exclusively by computer on FL Studio and I compose each note with a click, without playing first. Sometimes it takes several tries before I find the right note, but it's usually done quite intuitively. So I don't have much of a real musician!
When we listen to you we feel like an accomplished musician...Is there a musical apprenticeship behind all this?
Thank you, that's very flattering. No, I compose mainly by ear. And if I learned on the job and acquired some basic notions as I experimented, I'm still very far from knowing music theory. I have a grandfather who was a multi-instrumentalist and who played without any knowledge of music theory, I like to think that I inherited a little bit from him for the ear. However, I am not resistant to the idea of learning theory, it's a project, one might say. But for the moment I can continue to compose like this, depending on my mood and it suits me very well.
Can you tell us your 20 favorite albums in all genres?
- First Spell - Gehenna : A little short but beautiful album, like a dirty and dark sun in the night ride. With its gloomy synth melodies and angry melancholy, First Spell is a nugget.
- Bergtatt (Et Eeventyr i 5 Capitler) - Ulver: This sublime album has brought a lot to the second wave of black metal and atmospheric black. Boreal forest atmosphere by the fire.
- The Cainian Chronicle - Ancient : Incredible album, even the cover is awesome. Strength and richness of composition, original and yet very traditional. It thrills me.
- Mellom Skogkledde Aaser - Kampfar : Dölk's voice gives me the shivers. Good old pagan black. I particularly love the first four Kampfar.
- The Sleeping Green - Lunar Womb : A rather unknown work that transcends me and shakes me to the core of my being. A reverie, a giant awakening. Pure magic.
- Stronghold - Summoning : The apogee of the epic epic in Tolkien's universe. I like almost all their albums. It puts me in a chivalrous mood, it often makes me want to go into battle with my brothers in arms listening to it.
- The Shadowthrone - Satyricon: Satyricon's best album with Dark Medieval Times. It grooves, it kicks ass, all in a dark and medieval atmosphere. Of course, there's synthesizer.
- Frost - Enslaved: Everything is so great, so efficient! It smells like the North, the ice, hard and invigorating.
- Dance of December Souls - Katatonia: A small masterpiece too often forgotten, on the edge of doom, black and death. Hypnotic, vibrant and sinister.
- La Sanie des Siècles - KPN : It is no longer presented... Even if he remains my favourite, other KPN albums also belong to the genius of Famine, this maestro of dissonant melody.
- Spicilège - Belenos: Sublime Celtic poetry. Long live Brittany.
- Windir - 1184 : A delicate mix between Viking ferocity and the cold and stellar melodies of the keyboard.
- Storm of the Light's Bane - Dissection : An ever so incredible classic, melodic excellence.
- In Nomine Aeternitatis - Dargaard : My sweet sin. A pearl of gothic symphony. The clear voice of the singer gives me shivers.
- Aion - Dead Can Dance : Their most medieval album. Difficult to choose so much I like all their discography.
- Realms of Magickal Sorrow - Old Sorcery : I've never heard an album that sounds like this one. Real sorcery in the dungeon synth landscape.
- Dans les Griffes de l'Oubli - Gargoylium : The masterpiece of my friend Stuurm. Sinister and melancholic as one could wish for.
- The Man-Machine - Kraftwerk: Nowadays it sounds a bit retro but for me the members of Kraftwerk remain visionaries. Electronic robotic music from the late 70's.
- L'Ecole du Micro d'Argent - IAM : Because I like good rap, good hip-hop and this album is a sound bomb.
- Stabat Mater - Vivaldi: I particularly like the version with Andreas Scholl, Ensemble 415, directed by Chiara Banchini.
If you had to introduce Arsule to someone in one sentence?
Arsule is music that tells stories, full of twists and turns, in a very vast, fairly medieval universe, where entire peoples live in huge caves.
Free space: add what you want!
Thanks to you for this interview, it was a lot of fun to answer! I'll add that I plan to work a little bit more on my voice for future albums. Also some collaborations should come soon.