FR/ENG REVIEW - MALFETE - THE OLD GHOST TOWER - FEU FOLLET PRODUCTIONS
Bon, soyons clairs : un album dédié à Quorthon de Bathory et enregistré au cimetière du Père Lachaise avait très peu de chances de ne pas me plaire, sauf si le type derrière cet album était une pure fraude : rassurez-vous ce n'est pas du tout le cas ! Deuxième production en date pour FEU FOLLET PRODUCTIONS, label dont je pense déjà beaucoup de bien (et qui prépare la sortie du nouveau Furfur le mois prochain en CD !) et qui m'avait déjà séduit le mois dernier avec le nouvel album splendide de Oak (checkez mon Top 30 bientôt vous verrez, et en attendant relisez ma kro ici :
https://www.webzinelescribedurock.com/2019/11/freng-review-oak-ascese-black-metal.html).
Malfete propose donc du Dungeon Synth mâtiné de Dark Ambient (c'est très sombre) et d'un esprit Black Metal omniprésent pour un résultat à tous points séduisant : une ambiance macabre particulièrement aboutie, qui renvoie effectivement aux interludes des albums de Bathory, au Burzum ambient de l'époque "Tomhet", à Mortiis et aussi au big boss français du Dungeon, Erang ou encore le culte Isengard.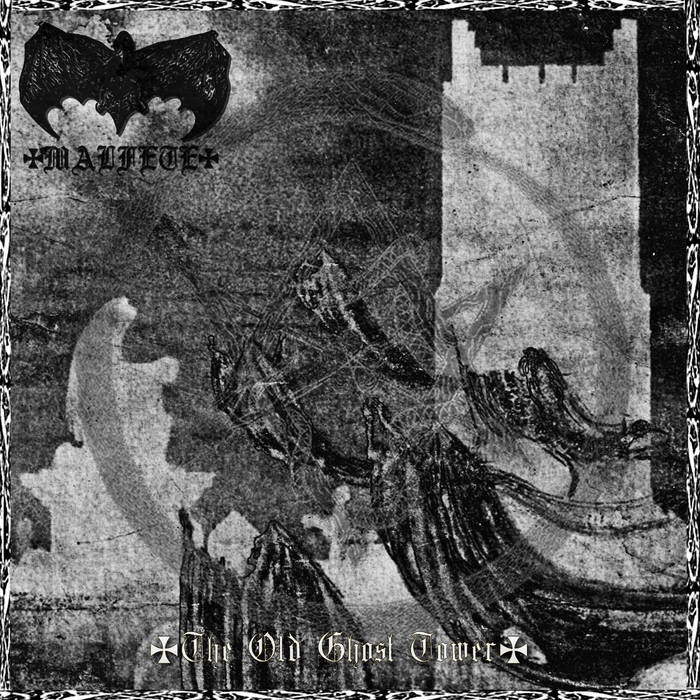 Soyons clairs : le malfaiteur ici présent est un fan du BM norvégien des années 90, et son Dark Ambient/Dungeon Synth sent plus la charogne décomposée que les chateaux forts. Un album qu'il faut posséder, car il s'agit de la bande originale de cet automne lugubre : un voyage au pays des morts dont on ne revient pas vraiment.
MALFETE SUR BANDCAMP
Well, let's be clear: an album dedicated to Quorthon from Bathory and recorded at Père Lachaise Cemetery had very little chance of not liking me, unless the guy behind this album was a pure fraud: don't worry, it's not at all the case! Second production to date for FEU FOLLET PRODUCTIONS, a label I already think a lot of good (and which is preparing the release of the new Furfur next month on CD!) and which already seduced me last month with Oak's splendid new album (check my Top 30 soon you will see, and in the meantime read my kro here: https://www.webzinelescribedurock.com/2019/11/freng-review-oak-ascese-black-metal.html).
Malfete therefore offers Dungeon Synth mixed with Dark Ambient (it's very dark) and an omnipresent Black Metal spirit for an alluring result: a particularly accomplished macabre atmosphere, which effectively refers to the interludes of Bathory albums, the ambient Burzum of the "Tomhet" era, Mortiis and also the French big boss from Dungeon, Erang or the Isengard cult.
MALFETE SUR BANDCAMP