REVIEW - FR + ENGLISH - DAWN RAY'D - BEHOLD SEDITION PLAINSONG - 2019 PROSTHETIC RECORDS - ANARCHIST FOLK BLACK METAL/CRUST
A voir la pochette de ce deuxième long format de Dawn Ray'd, on se dit qu'on a affaire à un groupe pratiquant un Black Metal ancré dans le médiéval, voire même du Dungeon Synth. Que nenni Messires, les liverpuldiens restent fidèles à leur style personnel si particulier, à mi-chemin entre un Black Metal virulent, des éléments Folk (ce violon joué à la manière celtique tout à fait splendide) et une base Crusty plutôt courante chez les groupes dont le coeur bat à gauche. Ce Behold Sedition Plainsong est une véritable petite merveille, et, en attendant l'interview du groupe dans ces pages (ce qui ne saurait trop tarder) je vous invite à lire mon avis sur ce deuxième album...
On peut souvent reprocher à la scène "RABM" une certaine redondance de style chez les différents groupes, ce qui les amène à se ressembler un peu trop les uns aux autres. Souvent verrouillés en mode Blackened Crust, ils n'en démordent pas, comme de leurs idéaux. Chez Dawn Ray'd les choses sont radicalement différentes : si ces braves britanniques défendent bec et ongles leurs idéaux anarchistes et antifa, cela ne les dispense nullement d'avoir fait l'effort d'une réelle recherche de personnalité et une qualité musicale pas toujours courante dans la scène à laquelle, bon gré mal gré, il faut les rattacher. Ici, les attaques BM, virulentes à souhait, avec ce chant aboyé qui ne décolère jamais, sont modérées, et rendues plus efficaces, par une guitare acoustique et un violon semblant venus de la nuit des temps, et apportant avec eux la dose de mélodie qui rend les agressions sonores du groupe d'autant plus impressionnantes. Attention ! Quand ça tabasse, ça tabasse ! un titre comme "To All, To All, To All !" en étant la bonne illustration. Mais là aussi, les mélodies viennent diversifier le propos.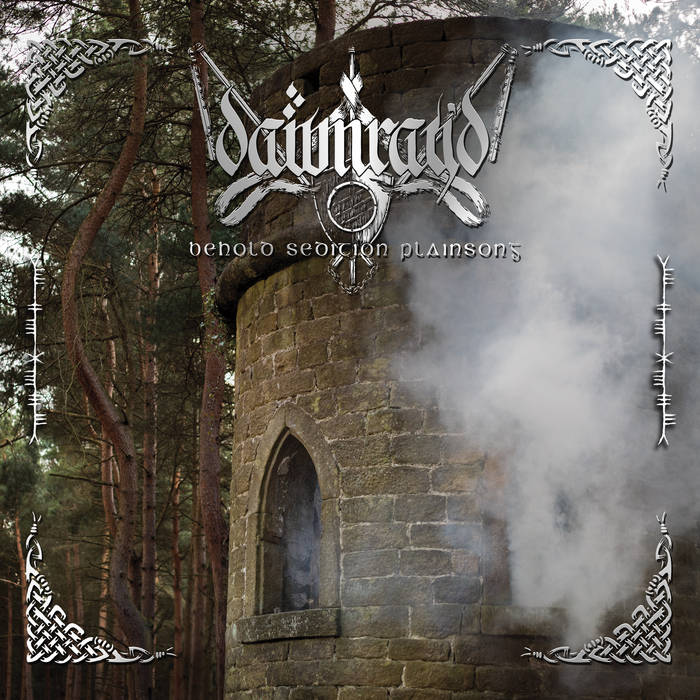 Cet album est un plaisir continu aux oreilles du Scribe, comme du miel musical, sans pour autant qu'il ne tombe jamais dans le mielleux ! Le groupe a su trouver le parfait équilibre entre agression et musicalité. A Liverpool on sait trousser des mélodies, on le savait (quatre garçons dans le vent l'ont prouvé pour tout le monde depuis longtemps) mais j'ai rarement entendu un disque qui conjugue de manière aussi efficace éléments Folk et Black Metal crusty bien nerveux.
Comme je vous le disais en préambule, vous retrouverez bientôt l'interview du groupe dans ces pages. En attendant précipitez vous sur ce Behold Sedition Plainsong, c'est du tout bon ! Et même pour celles et ceux qui sont rebutés par le RABM ou toute autre forme de Black Metal politisé, concentrez vous sur la musique, vous en aurez largement pour votre argent. C'est con qu'il soit sorti en 2019, sinon je l'aurais bien considéré comme un des albums de l'année !
Looking at the cover of this second Dawn Ray'd's long format, we can say that we're dealing with a band practicing a Black Metal rooted in medieval times, or even Dungeon Synth. Que nenni Messires, the Liverpuldians remain faithful to their so particular personal style, halfway between a virulent Black Metal, Folk elements (this violin played in a quite splendid Celtic way) and a Crusty base rather common among bands whose heart beats on the left. This Behold Sedition Plainsong is a real little marvel, and while waiting for the band's interview in these pages (which can't be too late) I invite you to read my opinion on this second album...
One can often reproach the "RABM" scene for a certain redundancy of style in the different bands, which leads them to look a bit too much like each other. Often locked in Blackened Crust mode, they don't budge from their ideals. With Dawn Ray'd, things are radically different: if these brave Brits defend tooth and nail their anarchist and antifa ideals, this doesn't exempt them from having made the effort of a real search for personality and a musical quality not always common in the scene to which, willy-nilly, they must be attached. Here, the BM attacks, virulent as one could wish, with this barking vocal that never takes off, are moderated, and made more efficient, by an acoustic guitar and a violin seemingly coming from the mists of time, and bringing with them the dose of melody that makes the band's sound aggressions all the more impressive. Beware! When it beats, it beats! a track like "To All, To All, To All!" being the
right illustration. But here too, the melodies diversify the subject.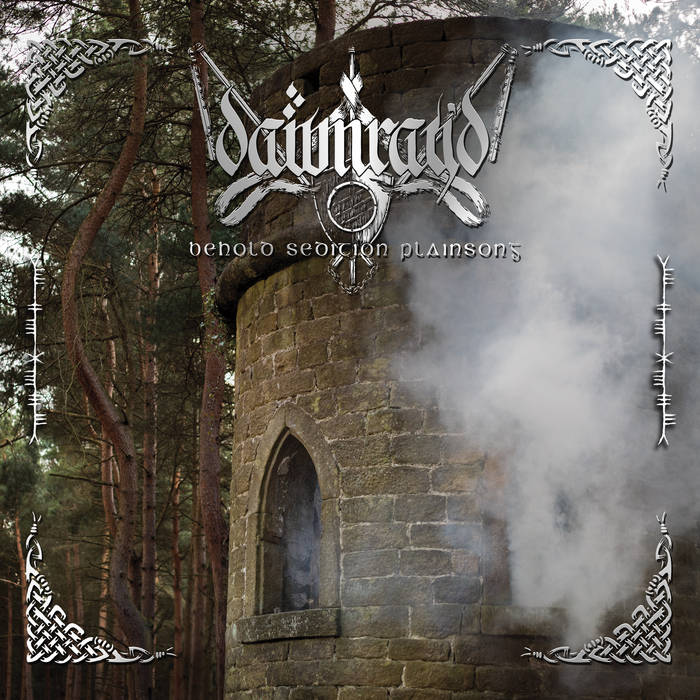 This album is a continuous pleasure to the Scribe's ears, like musical honey, without ever falling into the honeyedness! The band has managed to find the perfect balance between aggression and musicality. In Liverpool, we know how to find melodies, we knew it (four boys in the wind have proved it for everyone for a long time) but I have rarely heard a record that combines in such an efficient way Folk and Black Metal crusty and nervous elements.

As I told you in introduction, you'll soon find the band's interview in these pages. In the meantime, rush on this Behold Sedition Plainsong, it's all good! And even for those who are put off by RABM or any other form of politicized Black Metal, focus on the music, you'll get good value for your money. It's a shame that it was released in 2019, otherwise I would have considered it as one of the albums of the year!