REVIEW - MARIGNAN 1515 - PUSH OF PIKES - FR + ENGLISH - 2020 - DRONE AMBIENT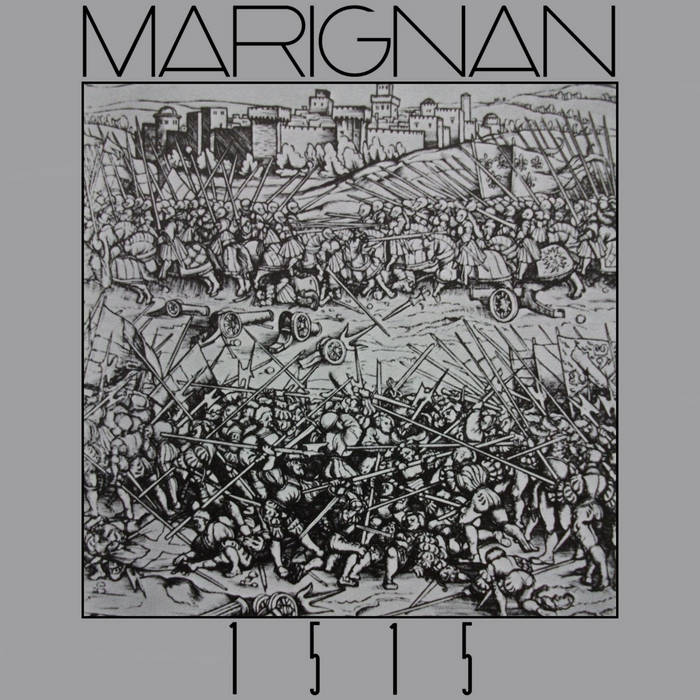 Kaelig a du profiter du confinement récent pour se prolonger dans son projet d'Ambient Drone, Marignan 1515, qui partage des points communs avec Etna, tout en marquant quelques différences. Ce récent Push Of Pikes est une invitation à la méditation qui peut générer des surprises...
Si vous pensez être "tombé" sur une de ces musiques a fréquence calculée pour accompagner une méditation tel que l'on en trouve des flopées sur Youtube car cet album commence par un Drone synthétique interplanétaire, ce serait une lourde erreur. L'improvisation que vous entendez sur cet album va bien au-délà, et les drones générés sur ces longues plages sonores vous font découvrir différentes émotions, paysages, avec parfois l'impression que vous pouvez goûter une certaine tranquilité pour mieux vous rendre compte que, à l'instar du Pink Floyd de Meddle ou Dark Side Of The Moon, le malaise guette et n'est jamais bien loin. Ainsi ayez en tête que votre cerveau subira différentes impressions, verra des couleurs contrastées à l'écoute de ce mantra sonore.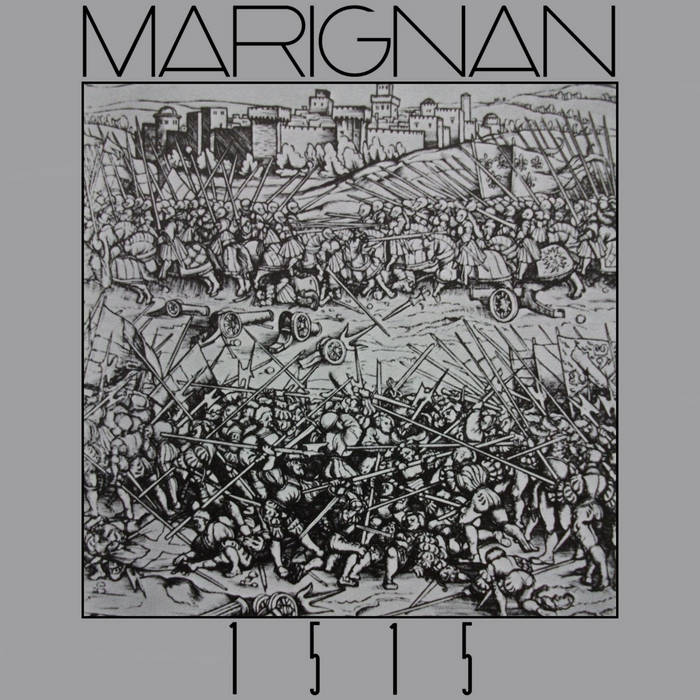 Alors, comme avec ETNA, j'ai parfois songé à l'ami Brian Eno, à l'époque de ses albums Ambient ou Music For Airports, ce même minimalisme qui pourtant envahit tout l'espace mental. J'ai pensé parfois au meilleur Jean Michel Jarre, celui d'Oxygène. Mais aussi a une musique tribale ou venue d'une autre constellation, dont d'étranges annunakis auraient fait la démonstration aux sumériens. Marignan 1515 est un trip qui peut se vivre de plusieurs façons : j'ai évoqué la dimension aquatique ou cosmique, mais on peut aussi penser au temps : le voyage quantique est tout aussi possible.
Marignan 1515 au casque sur une plage peu visitée...C'est la garantie d'un décollage pour des univers encore méconnus.
Kaelig had to take advantage of the recent confinement to continue in his Ambient Drone project, Marignan 1515, which shares some similarities with Etna, while marking some differences. This recent Push Of Pikes is an invitation to meditation that may generate some surprises...
If you think you've "stumbled" on one of these musics with a frequency calculated to accompany a meditation such as you can find on Youtube because this album starts with a synthetic interplanetary Drone, it would be a big mistake. The improvisation you hear on this album goes far beyond that, and the drones generated on these long sound tracks make you discover different emotions, landscapes, with sometimes the impression that you can taste a certain tranquility to better realize that, like Meddle's Pink Floyd or Dark Side Of The Moon, uneasiness is waiting and is never far away. So keep in mind that your brain will undergo different impressions, will see contrasting colours when listening to this sound mantra.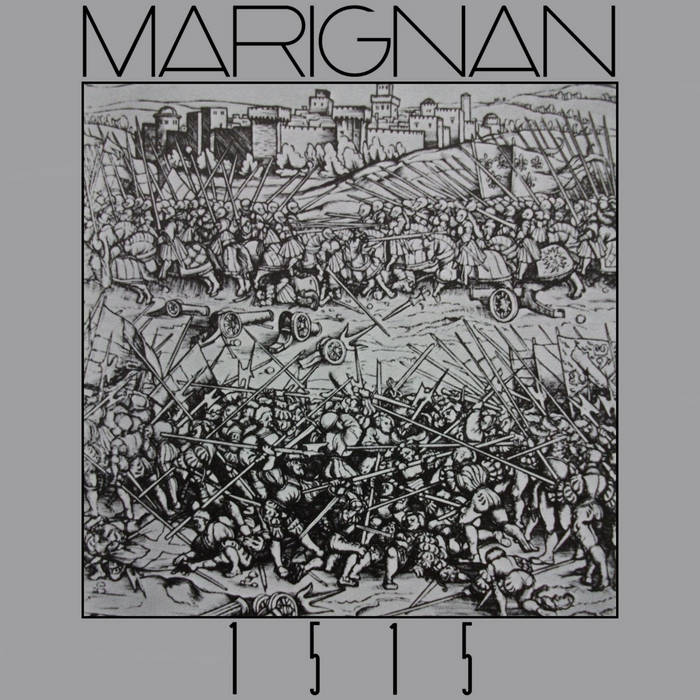 So, as with ETNA, I sometimes thought of my friend Brian Eno, at the time of his albums Ambient or Music For Airports, that same minimalism that nevertheless invades all mental space. Sometimes I've thought of the best Jean Michel Jarre, that of Oxygène. But there's also tribal music or music from another constellation, which some strange annunakis would have demonstrated to the Sumerians. Marignan 1515 is a trip that can be experienced in several ways: I mentioned the aquatic or cosmic dimension, but we can also think about time: quantum travel is just as possible.
Marignan 1515 with earplugs on a little visited beach... It is the guarantee of a takeoff for still unknown universes.