VERY BAD BOYS ! INTERVIEW AVEC PATRÓN ! - FR/ENGLISH - DESERT ROCK/ROCK'N'ROLL - KLONOSPHERE
Very bad boys !! Les gars de PATRÓN viennent de sortir un album qu'il serait criminel de laisser passer !! Une pure pépite de Desert Rock à l'américaine, du Rock'n'Roll mélodique et sensuel qui ne peut laisser quiconque de glace ! Avec rien de moins que des membres de Queens Of The Stone Age comme invités et ingés son, un album enregistré aux States qui doit absolument atterrir dans votre discothèque sous peine de rater votre vie. Ces PATRÓN, en plein confinement, ont eu la gentillesse et l'humour nécessaires à une bonne interview. Mais ne vous fiez pas à leur modestie ! Leur album a tout des grands ! Si vous aimez le rock qui rolle, c'est le moment...Sunshine, California, Rock'n'Roll !
Bonjour Patrón et merci de répondre aux questions du Scribe ! J'ai bien compris qu'il fallait prononcer le nom du groupe a la mexicaine avec un "r" roulé. Le patronyme vient de votre chanteur (c'est le boss du groupe ?) et où en êtes vous de vos rêves de faire une bande originale de film pour Robert Rodriguez ?
Salut Le Scribe. Ecoute je ne vais pas pouvoir te parler très longtemps car j'ai justement la secrétaire de Roberto Rodriguez sur l'autre ligne et elle m'a mis en attente. Robbie (on est très intime) va me prendre d'un instant à l'autre. Donc ne m'en veux pas si je raccroche.
Vous évoluez sur ce premier album entre Desert Rock, Stoner et l'on est esbaudi de retrouver sur ce disque rien de moins que Nick Oliveri à la basse (pour les extraterrestres, bassiste de Kyuss, Queens Of The Stone Age, Mondo Generator ou Eagles Of Death Metal), Joey Castillo (Queens Of The Stone Age) à la batterie, Alain Johannes (Eleven, Queens Of The Stone Age, Them Crooked Vulture) à la production et au chant/guitare/basse clavier) entre autres ! Mais comment avez vous pu obtenir un tel casting ? De plus vous avez enregistré l'album à LA chez Alain Johannes !! Vous avez gagné au loto ou quoi ? Il faut tout nous raconter !
Entre autres, en effet ! Car il y a aussi Barrett Martin (Screaming Trees, Mad Season, Tuatara) et Aurélien Barbolosi (Aston Villa, Elliott Smith…). En fait Alain a produit le dernier album en date de mon autre groupe, Loading Data, en 2012. On est devenu amis et les enregistrements de cet album c'étaient tellement bien passés qu'il m'est apparu comme une évidence qu'on devait à nouveau bosser ensemble sur ce projet. Aurélien je le connais depuis presque vingt ans. C'est un très bon ami. Il a fait de nombreux remplacements dans Loading Data. C'est un excellent musicien qui joue de tout et en l'occurrence sur l'album c'est lui qui gère la majorité des grattes. Nick Oliveri est un vieux pote. Ca fait presque 20 ans qu'on se connaît aussi. Je l'avais rencontré en Floride à l'époque où j'avais remonté Loading Data du côté de Miami. On a partagé pas mal de scènes ensemble et il était déjà venu chanter sur Double Disco Animal Style de Loading Data. Joey Castillo je le connais via Alain. J'ai eu l'occasion de le rencontrer à plusieurs reprises. Il avait beaucoup aimé le dernier album de Loading Data. Je n'avais, en revanche, encore jamais eu l'occasion de jouer avec lui. Sans surprise, c'est un taureau ! Il distribue uppercuts et jabs, et trace sa route. A toi de suivre ! C'était la première fois de ma vie que je voyais un clic, à la fin d'une prise, en nage et à bout de souffle. Barrett Martin je l'ai rencontré il y a quelques années lors d'un Festival à Pioneertown en Californie chez Pappy's et Harriet's. Il jouait ce soir là avec les Mojave Lords, groupe de Dave Catching des Eagles of Death Metal. On avait discuté après le concert et sympathisé. Je lui avais dit qu'il faisait partie de mes batteurs héros, et ce, depuis mon adolescence. J'étais un grand fan de Mad Season dont j'avais le concert au Moore Theater, en VHS. Je l'avais maté un paquet de fois. Je lui ai parlé du fait que j'avais un projet en tête et que j'aimerais qu'il vienne jouer sur l'album. On a échangé nos mails et on est resté en contact. Quelques temps plus tard il passait la porte de 11AD pour y faire groover et swinguer la Ludwig d'Alain. Quel pied !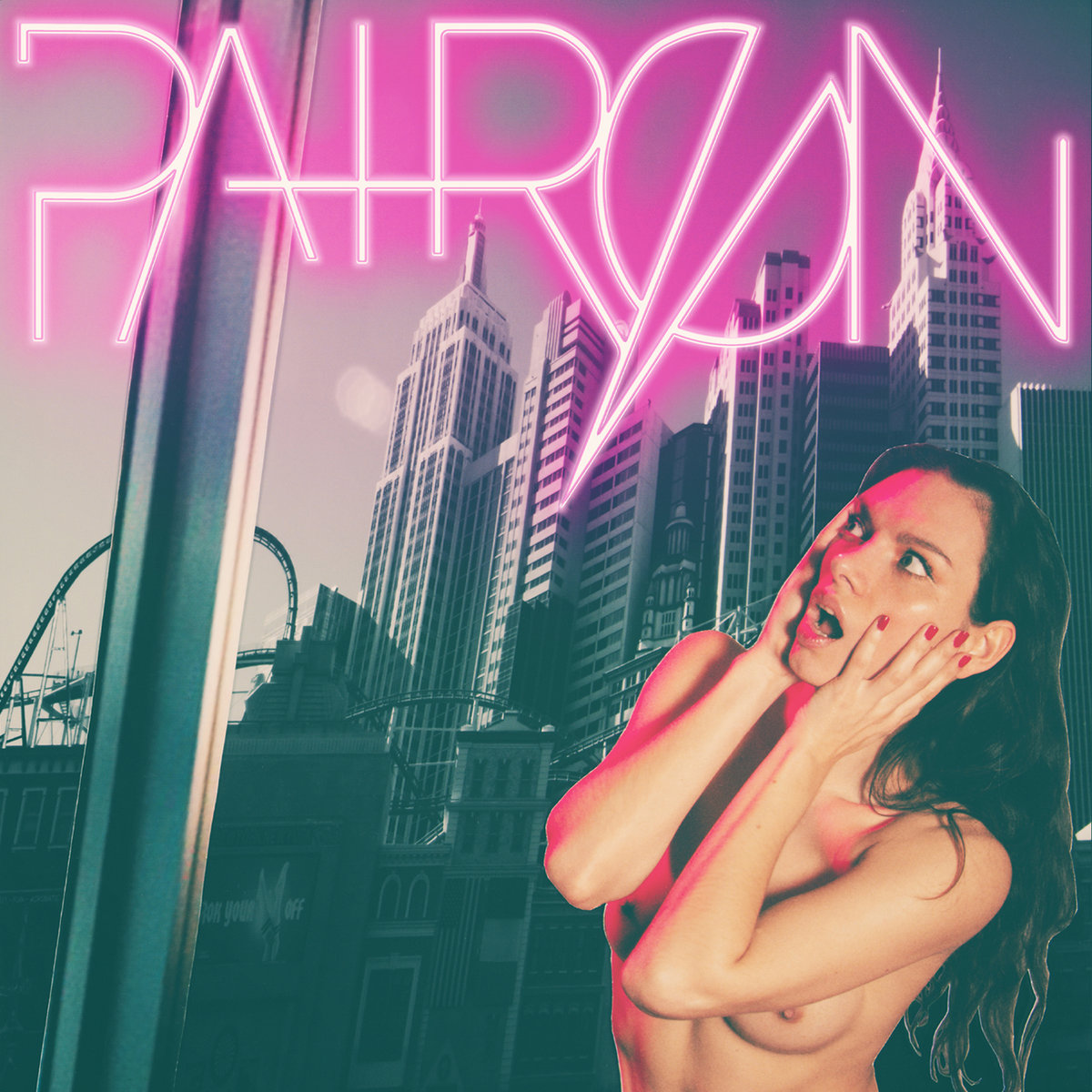 Votre premier album éponyme est une véritable claque, soyons clairs ! J'ai été sidéré par la qualité des chansons. Le chant de Patrón, tout en crooning est absolument délicieux ! Comment pouvez vous ne pas devenir de grandes rock stars ?
Tout d'abord merci. Sincèrement très content que l'album t'ai plu. Pour ce qui est de devenir de grandes rock stars, on l'est déjà… pour nos grands-parents ! Ha! Mais plus sérieusement, si déjà on pouvait vivre de ce nouveau projet ça serait un bon début. Je ne te cache pas que ce satané Coronavirus nous met de sacrés bâtons dans les roues. L'impression d'être aux commandes d'un superbe catamaran mais qu'il n'y pas une once de vent pour le faire avancer. L'album va sortir dans un mois et pas moyen de le défendre en live. On avait une petite tournée prévue avec Alain Johannes et ça a été annulé. Qui sait quand on pourra remonter sur les planches ? C'est une musique qui s'écoute avant tout en live. C'est fait pour vivre ! Alors évidemment c'est un grand sentiment de frustration qui nous anime. J'ai attendu longtemps avant de sortir cet album et j'ai choisi le pire moment.
Que voulez vous faire passer comme sentiments et émotions au travers de votre musique ? On voyage avec vous en Californie sous le Soleil c'est un putain de plaisir !
Une route brûlante qui s'étend à perte de vue, scindée en deux dans sa longueur par une ligne blanche ininterrompue de cocaïne pure, qu'une bétonnière volée par des aliens échappés de Roswell, aurait déversée sur son trajet. C'est le désert, c'est le soleil, c'est la nature, le vide, le silence, le vent, les cactus, les coyotes, les serpents à sonnette, les étoiles dans un ciel limpide, les saloons, le sexe, la drogue et le rock n roll…. Et l'humour… noir de préférence. C'est un package deal qui comprend l'enfer, le paradis, le purgatoire à un prix défiant toute concurrence. C'est l'Amérique dans ce qu'elle a de meilleur mais aussi de pire. C'est l'amour, c'est la haine, c'est la folie, c'est la vie quoi !
Question malheureusement d'actualité : comment vivez vous le confinement actuel ? Et vous êtes confinés où ?
Je crois qu'on est chacun chez soi. Je ne sais pas comment s'occupent les autres mais en ce qui me concerne je soigne des brûlures au huitième degré que le soleil m'a infligé à force de faire le pied de grue sur mon balcon, à surveiller la rue pour m'assurer que le Coronavirus n'entre pas dans mon quartier. J'ai mon fusil à lunettes posé sur la balustrade et je tire à vue, sans sommation.
Cette pandémie a-t-elle un impact sur la sortie de votre album ? (Nds : prévue le 24 mai) J'imagine que des dates de concerts ont dû être annulées ?
Alors en fait c'est le 29 Mai. Oui on a pris un peu de retard. On a décalé mais finalement pas de beaucoup car je ne pense pas que ça va changer la donne. Si on voulait vraiment être efficace, il faudrait attendre 1 an ou 2, pour que tout se remette en branle. On ne va évidemment pas attendre aussi longtemps. Imagine un peu que d'ici là il y ait une nouvelle pandémie, mais que celle-ci ait pour effet de rendre les gens sourds! Personne n'aura jamais eu l'occasion d'écouter l'album ! Non, non il est urgent qu'il sorte ! Et adviendra ce qui adviendra. Ce n'est que de la musique après tout. Comme je te l'ait dit on a eu des dates annulées. On devait tourner avec Alain en Avril. Heureusement c'est reporté à Octobre. On vient de signer chez SOZ Concerts, un tourneur basé aux Pays-Bas et on a déjà 4 dates alignées là-bas en Décembre.
Quand on vous entend on se dit que, décidément, la France a beaucoup de talents en matière de musique, et que l'on n'a plus rien a envier aux anglais ou aux américains. Qu'est ce qui nous manque pour que tout ça décolle vraiment au niveau mondial ? Bon on a déjà Gojira ou Daft Punk mais Patrón vont ils être les prochains ?
La France a un incroyable talent ! Ha ! On a eu la chance de partager des scènes et des tournées avec d'excellents groupes français. Je les citerais bien tous mais la liste serait trop longue et si j'en cite un et pas les autres, il vont me tomber dessus. Du coup je vais plutôt en citer avec qui on n'a jamais joué. Le premier groupe qui me vient à l'esprit : Dust Lovers. Très bon groupe, en live comme sur disque. Désolé pour les autres, je vous aime aussi. Si j'avais le secret, la recette miracle du succès, crois bien que tout d'abord, en mauvais génie que je suis, je la garderais pour moi. Deuxio, je ne serais pas là à répondre à tes questions, car je serais déjà en train de snober ton interview, trop occupé à entretenir ma grosse tête et ma nouvelle attitude imbuvable de sale con parvenu, en trainant avec mes tous nouveaux amis, issus des hautes sphères de l'intelligentsia du showbiz français : Kev Adams et Booba! Mais si quelqu'un se sent de mettre notre nom en haut de l'affiche en trois plus grand PATRÓN s'étalait… Be my guest. Un petit featuring sur le prochain Daft Punk je ne serais pas contre. A bon entendeur !
Quelles sont vos ambitions avec le groupe et cet album ?
L'envie première c'est de tourner un maximum. De monter sur scène et de de faire connaître ce disque. Faire le plus de dates possibles, à travers le monde. En profiter pour visiter des pays et des continents que je ne connais pas. « Explorer de nouveaux mondes étranges, découvrir de nouvelles vies, d'autres civilisations, et au mépris du danger avancer vers l'inconnu... » (Star Trek)
C'est pour ça que je fais ce métier. Pour la scène et pour voyager. C'était ça ou astronaute. Faire une date à Tokyo ça me tente bien par exemple. Peut-être faire un saut à Sydney, pour que Rob, notre bassiste, puisse saluer ses parents. Retourner jouer en Amérique du Sud. Faire une virée aux USA. Envie de tourner, tourner tourner jusqu'à en perdre l'équilibre. Et enfin retourner en studio avec Alain pour qu'il produise l'album suivant. Et rebelote.
J'ai bien sûr pensé à QOTSA à votre écoute, mais aussi à Nick Cave ou Mike Patton, ça vous étonne ?
Que de bonnes références ! Qotsa et tous ces groupes du désert comme Kyuss, Fatso Jetson et Masters of Reality font partie de mes influences en effet. Mais c'est vrai que j'ai écouté et j'écoute toujours des tas de choses différentes et finalement assez peu de stoner et encore moins de métal. J'ai grandi en écoutant beaucoup de jazz car c'est tout ce qu'on avait comme disques à la maison. J'ai une énorme collection de vinyles de jazz et j'en écoute toujours très souvent. En ce qui concerne Patton, j'ai eu une phase Faith No More quand j'étais ado mais je ne suis pas un inconditionnel. A la même époque j'écoutais pas mal de grunge. Pearl Jam, Soundgarden, Alice in Chains entre autres. Puis je suis passé à Neil Young, les Doors, Les Zep. Je suis resté très marqué par la musique de mon enfance. J'ai grandi aux USA dans les années 80, et à cette époque j'écoutais beaucoup la radio. Toute cette musique fluo des années 80 reste pour moi une grande source d'inspiration et c'est aussi une cure de jouvence dès que j'en écoute. Dans ce premier album de Patrón on retrouve un peu tout ce qui m'a bercé, mais dissous dans mes sucs gastriques cérébraux et recraché à ma sauce tabasco.
Vos albums préférés de tous les temps ?
Argh j'aime pas cette question. Il t'en faut combien ? Je sais déjà que je vais oublier des essentiels. Je vais réduire à ce qui est rock et de plus pertinent pour cet album.
1-
Queens of the Stone Age – Queens of the Stone Age
2-
Temple of the Dog – Temple of the Dog
4-
Black Moses – Emperor Deb
5-
The Cramps – Off the Bone
6-
The Stooges – The Stooges
9-
The Doors – Strange Days
10-
Sonic Youth – Daydream Nation
Vous faites partie de l'écurie Klonosphère. Comment vous êtes-vous "connectés" et que vous apportent ils ?
Une fois les morceaux mixés et masterisés, je me suis retrouvé avec cet album sur les bras dont je ne savais pas quoi faire. Ca n'était pas encore très clair dans mon esprit. Devais-je monter un nouveau projet, devais-je jouer ces titres avec Loading Data ? Puis je me suis dit qu'il était temps, après 20 ans au sein de Loading Data, de connaître autre chose. Alors j'ai décidé de monter Patrón. J'ai démarché Klonosphere car j'avais des amis qui avaient bossé avec eux, Seven Weeks, pour ne pas les citer, et ils en étaient satisfait. La réponse a été quasi immédiate. Ils étaient intéressés. J'ai dit ok banco ! Je n'ai rien cherché d'autre. Ils font un super boulot de promo et c'est exactement ce dont j'ai besoin. C'est une équipe sympa, agréable et réactive. Que demander de plus !
Espace libre : remplissez le comme vous le voulez :
Je viens de raccrocher avec Robbie. Bonne nouvelle ! Il est partant pour qu'on fasse la B.O de son prochain long métrage.
Merci Le Scribe !!
Very bad boys ! The guys from PATRÓN just released an album that it would be criminal to let go !! A pure nugget of American style Desert Rock, melodic and sensual Rock'n'Roll that can't leave anyone cold ! With nothing less than members of Queens Of The Stone Age as guests and sound engineers, an album recorded in the States that must absolutely land in your disco or you'll miss your life. These PATRÓNs, in the middle of the confinement, had the kindness and humour necessary for a good interview. But don't trust their modesty! Their album has all the makings of a great one! If you like rock'n'roll, now is the time...Sunshine, California, Rock'n'Roll!
Hello Patrón and thank you for answering the Scribe's questions! I understood that you had to pronounce the name of the group the Mexican way with a rolled "r". The patronymic comes from your singer (is he the boss of the band?) and where are you at with your dreams of making a movie soundtrack for Robert Rodriguez?
Hi The Scribe. Listen I won't be able to talk to you very long because I have Roberto Rodriguez's secretary on the other line and she put me on hold. Robbie (we're very intimate) is gonna take me any minute. So don't blame me if I hang up.
You evolve on this first album between Desert Rock, Stoner and we are amazed to find on this record no less than Nick Oliveri on bass (for the aliens, bass player of Kyuss, Queens Of The Stone Age, Mondo Generator or Eagles Of Death Metal), Joey Castillo (Queens Of The Stone Age) on drums, Alain Johannes (Eleven, Queens Of The Stone Age, Them Crooked Vulture) on production and vocals / guitar / bass keyboard) among others! But how did you manage to get such a casting? Moreover you recorded the album in LA with Alain Johannes ! Did you win the lottery or what? You have to tell us everything !
Among others, indeed ! Because there is also Barrett Martin (Screaming Trees, Mad Season, Tuatara) and Aurélien Barbolosi (Aston Villa, Elliott Smith...). In fact Alain produced the latest album to date of my other band, Loading Data, in 2012. We became friends and the recordings of this album went so well that it seemed obvious to me that we should work together again on this project. I've known Aurélien for almost twenty years now. He's a very good friend of mine. He's made numerous replacements in Loading Data. He's an excellent musician who plays everything and in this case on the album, he's the one who manages most of the scratches. Nick Oliveri is an old friend. We've known each other for almost 20 years now. I met him in Florida when I was putting together Loading Data in Miami. We shared quite a few scenes together and he had already come to sing on Loading Data's Double Disco Animal Style. I know Joey Castillo through Alain. I had the opportunity to meet him on several occasions. He really liked Loading Data's last album. I had, on the other hand, never had the opportunity to play with him before. Not surprisingly, he's a bull! He distributes uppercuts and jabs, and makes his way. Your move! It was the first time in my life that I saw a click, at the end of a take, swimming and out of breath. Barrett Martin I met him a few years ago at a Festival in Pioneertown, California at Pappy's and Harriet's. He was playing that night with the Mojave Lords, Dave Catching's band from the Eagles of Death Metal. We talked after the show and got to know each other. I told him that he was one of my drummer heroes and had been since I was a teenager. I was a big Mad Season fan and I had the show at the Moore Theater on VHS. I watched it a bunch of times. I talked to him about the fact that I had a project in mind and that I would like him to come and play on the album. We exchanged emails and kept in touch. Some time later he came through the door of 11AD to get Alain's Ludwig grooving and swinging. What a kick!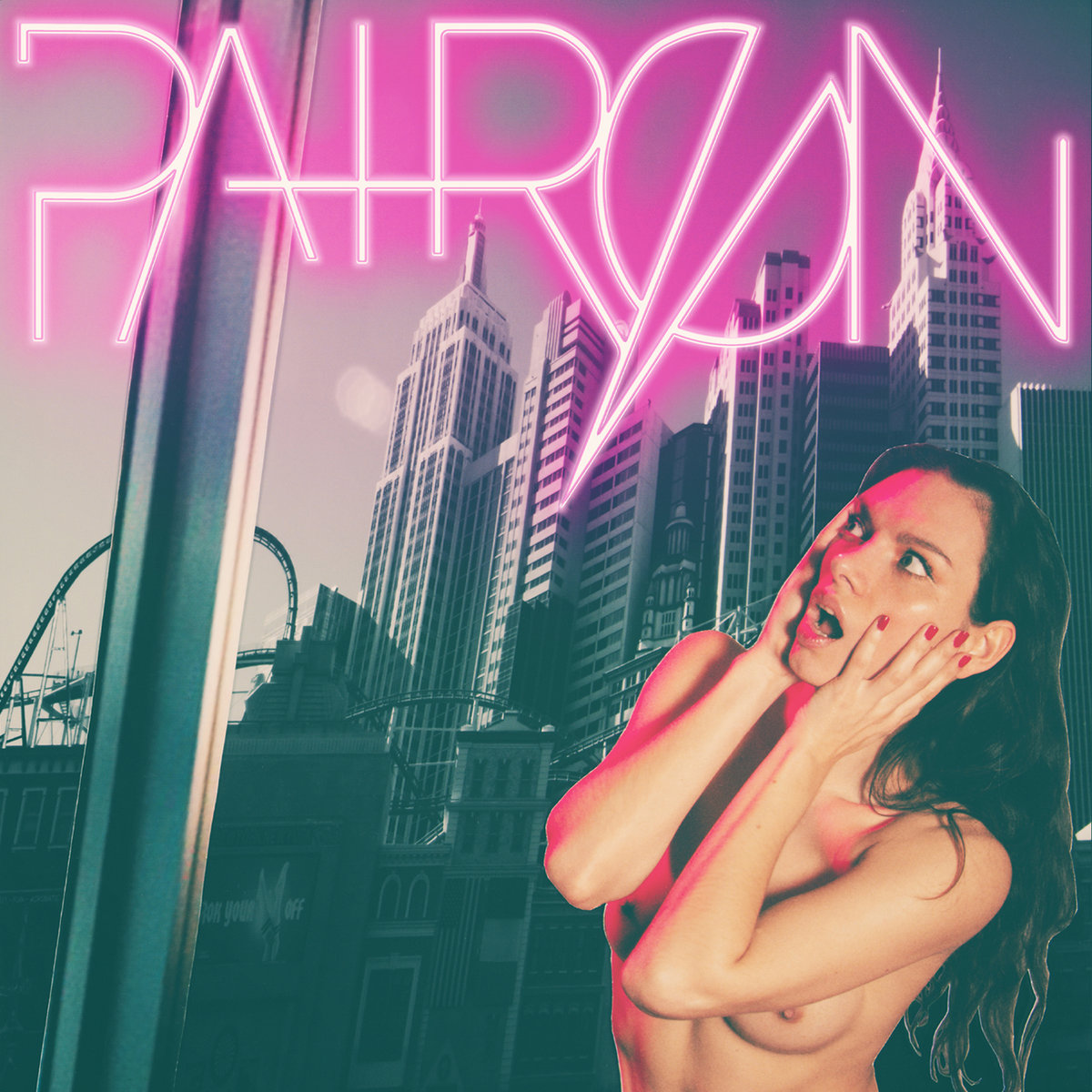 Your first eponymous album is a real slap in the face, let's be clear! I was flabbergasted by the quality of the songs. Patrón's crooning vocals are absolutely delicious! How can you not become great rock stars?
First of all thank you. I'm really happy that you liked the album. As for becoming great rock stars, we already are,... for our grandparents! Ha! But more seriously, if we could already live from this new project it would be a good start. I'm not hiding the fact that this damn Coronavirus is a big hindrance to us. The impression of being at the helm of a superb catamaran but that there isn't an ounce of wind to keep it moving. The album will be out in a month and there's no way of defending it live. We had a small tour planned with Alain Johannes and it was cancelled. Who knows when we'll be able to get back on stage again? It's a music that you listen to above all live. It's made for a living! So obviously we're very frustrated about it. I waited a long time before releasing this album and I chose the worst moment.
What feelings and emotions do you want to convey through your music? We travel with you to California under the sun it's a fucking pleasure!
A burning road that stretches as far as the eye can see, split in two in its length by an unbroken white line of pure cocaine, which a cement mixer stolen by escaped aliens from Roswell, would have spilled on its way. It's the desert, it's the sun, it's nature, the emptiness, the silence, the wind, the cacti, the coyotes, the rattlesnakes, the stars in a clear sky, the saloons, sex, drugs and rock n roll... And humor... preferably black. It's a package deal that includes hell, heaven, purgatory at an unbeatable price. It's America at its best and at its worst. It's love, it's hate, it's madness, it's life!
Unfortunately a topical question: how do you live the current confinement? And where are you confined?
I think we are each at home. I don't know how the others take care of themselves, but as far as I am concerned, I treat eighth degree burns that the sun has inflicted on me by crane foot on my balcony, watching the street to make sure that the Coronavirus does not enter my neighbourhood. I have my sniper rifle on the railing and I shoot on sight, without warning.
Does this pandemic have an impact on the release of your album? (Nds: scheduled for May 24th) I guess some concert dates have had to be cancelled?
Then it's actually May 29th. Yes, we're a little bit behind schedule. We've postponed it but not by much because I don't think it's going to change things. If we really wanted to be efficient, we'd have to wait a year or two for everything to start up again. We're obviously not going to wait that long. Just imagine that by then there is a new pandemic, but that it will make people deaf! No one will ever have had the chance to listen to the album! No, no it is urgent that it comes out! And what will happen will happen. It's only music after all. Like I told you, we've had dates cancelled. We were supposed to tour with Alain in April. Luckily it's postponed to October. We just signed with SOZ Concerts, a touring company based in the Netherlands and we already have 4 dates lined up there in December.
When we hear you, we say that France has a lot of musical talent and that we have nothing to envy to the English or the Americans. What are we missing to make this really take off on a global level? Well, we've already got Gojira and Daft Punk, but will Patrón be next?
France has an incredible talent! Ha! We had the chance to share stages and tours with great French bands. I would mention all of them but the list would be too long and if I mention one and not the others, they'll come to me. So I'm going to list some bands that we've never played with before. The first band that comes to mind: Dust Lovers. Very good band, live and on record. Sorry for the others, I love you too. If I had the secret, the miracle recipe for success, believe me, first of all, as an evil genius that I am, I would keep it for myself. Secondly, I wouldn't be here answering your questions, because I'd already be snubbing your interview, too busy keeping my big head and my new undrinkable attitude of an upstart jerk, hanging out with my brand new friends, coming from the high spheres of the French showbiz intelligentsia: Kev Adams and Booba! But if anyone feels like putting our name at the top of the bill in three big PATRÓN spread out... Be my guest. A little featuring on the next Daft Punk I wouldn't be against it. Word up!
What are your ambitions with the band and this album?
The first desire is to tour as much as possible. To go on stage and to make this record known. To do as many dates as possible, all over the world. To take the opportunity to visit countries and continents that I don't know. "To explore strange new worlds, to discover new lives, other civilizations, and in defiance of danger, to advance towards the unknown... " (Star Trek)
That's why I do this job. For the stage and to travel. It was either that or astronaut. Doing a date in Tokyo, for example, I'd like to do that. Maybe a trip to Sydney, so Rob, our bass player, can say hi to his parents. Go back and play in South America. Take a trip to the States. Feel like touring, touring, touring until you lose your balance. And finally go back to the studio with Alain to produce the next album. And do it again.
Of course I thought of QOTSA to listen to you, but also Nick Cave or Mike Patton, are you surprised?
What good references ! Qotsa and all these desert bands like Kyuss, Fatso Jetson and Masters of Reality are part of my influences indeed. But it's true that I have listened and still listen to a lot of different things and in the end quite little stoner and even less metal. I grew up listening to a lot of jazz because that's all we had as records at home. I have a huge collection of jazz vinyls and I still listen to them a lot. As for Patton, I had a Faith No More phase when I was a teenager but I'm not a fan. At the same time I listened to a lot of grunge. Pearl Jam, Soundgarden, Alice in Chains among others. Then I moved on to Neil Young, the Doors, The Zep. I remained very marked by the music of my childhood. I grew up in the USA in the 80's, and at that time I listened to a lot of radio. All this fluo music from the 80's is still a great source of inspiration for me and it's also a rejuvenation as soon as I listen to it. In this first album by Patrón we find a bit of everything that rocked me, but dissolved in my cerebral gastric juices and spit out with my tabasco sauce.
Your all-time favourite albums?
Argh I don't like this question. How many do you need? I already know I'm going to forget some essentials. I'm going to cut down to what is rock and more relevant to this album.
1- Queens of the Stone Age
2- Temple of the Dog - Temple of the Dog
3- Mad Season - Above
4- Black Moses - Emperor Deb
5- The Cramps - Off the Bone
6- The Stooges - The Stooges
7- Neil Young - Zuma
8- Suicide
9- The Doors - Strange Days
10- Sonic Youth - Daydream Nation
You are part of the Klonosphere stable. How did you "connect" and what do they bring to you?
Once the tracks were mixed and mastered, I found myself with this album on my hands and I didn't know what to do with it. It wasn't very clear in my mind yet. Should I start a new project, should I play these tracks with Loading Data? Then I said to myself that it was time, after 20 years with Loading Data, to know something else. So I decided to create Patrón. I approached Klonosphere because I had friends who had worked with them, Seven Weeks, not to mention them, and they were happy with it. The response was almost immediate. They were interested. I said okay banco! I didn't look for anything else. They're doing a great promo job and that's exactly what I need. They're a nice, friendly, responsive team. What more could you ask for!
Free space: Fill it up the way you want:
I just got off the phone with Robbie. Great news! He's up for us to do the soundtrack for his next feature film.
Thank you The Scribe !