Undaground you bitches ! Interview Feu Follet Productions - UG Music Label - FR/ENG
Quand tu causes d'un label que TU AIMES, piloté par un type que TU AIMES (pourtant je ne suis pas Gay !) et qui sort des disques QUE TU AIMES, tu oublies ton objectivité et tu prends du plaisir ! Feu Follet Productions est particulièrement cher à mon coeur pour plusieurs raisons...mais cela ne doit pas vous dispenser d'aller vite écouter ET acheter les disques de ce label EXTRAORDINAIRE !!! VITE !
Entretien avec Feu Follet, en personne !
Bonjour Feu Follet, peux tu nous présenter ton label ?
Salut Pierre, avec plaisir!
L'aventure Feu Follet à débuté en Septembre 2019, passionné de musique et ayant un immense respect pour celle ci j'ai décidé de ne pas en jouer (Oui je ne veux pas être responsable de saignement des oreilles etc...) mais comment participer à tous ça quand on est pas musicien? Et bien j'ai choisi l'option LABEL UG.
C'est apres de long mois d'échange avec OAK (ma première sortie) que je me suis lancé dans le projet....Etant Fan des OAK disons qu'il a été le coup de pied au cul qu'il me fallait pour démarrer FFP, un label qui ferait ce que bon lui semble...Quand bon lui semble...
Tu as déjà réalisé trois sorties je crois, Oak, Malfete et Furfur. (Et re-Oak encore plus récemment) Comment se sont faits tes choix ? Qu'est ce qui est "feu follet" ou ne l'est pas ?
Tout à fait, alors mes choix se font très personnellement car je choisis si j'aime le projet, comme je le disais avant j'étais très fan du projet de Oak et pouvoir le produire après Occultum Production a été une grande fierté.
Malfete m'a interpellé par ce coté extrêmement froid de son EP, il fallait que ça sorte absolument, Attila bosse vraiment bien ses morceaux sans oublier la superbe reprise de Burzum dispo sur le net ;)
Et pour Furfur, comme Oak, je suivais Berith depuis un long moment donc j'ai saisie l occasion de sortir Noyé dans les ténèbres des que j'ai pu le faire
Et pour Furfur on Oak car je suis Berith depuis un moment et Furfur est devenu un groupe indispensable selon moi.
Il faut savoir que personne n'est ou n'est pas Feu Follet, je ne me barricade pas dans un style unique... La prod d'Avril (Witchcraft Extazy) en sera la preuve ;)
Ça se joue également au feeling avec le groupe ;)
C'est un choix difficile et courageux a notre époque de lancer un nouveau label. J'en ai discuté avec Noktu de Drakkar Productions qui semblait penser que c'était aujourd'hui un pari impossible. Qu'est ce qui t'a motivé ?
SATAN ( ah nan je ne peux pas cette réponse est reservé à GAAHL)
Et bien c'est l'envie d'avoir plus qu'une collection de cd, l'envie d'échanger avec les groupes et surtout je me répète : l'envie de Produire OAK. Quand j'ai créé FFP c'était pour OAK, le reste....Je ne savais pas 😲
J'ai aussi eu le soutient des "potos" qui ont aussi leur labels et que je remercie au passage!
Comment es-tu rentré en contact avec le Black Metal et la scène underground au départ ?
Alors j'ai commencé a écouter du black il y a loooongtemps avec un groupe aujourd'hui détesté de beaucoup de monde : Cradle Of Filth....N'en déplaise à certains ça reste pour moi un très grand groupe....Et quand j'ai commencé a écouté ça, le BM n'était pas très répandu...ensuite comme la majorité des gens j'ai commencé a avoir accès à Adipocere et Metallian qui proposaient à l'époque des tapes home made pour 15 francs port inclus...
Mais il faut reconnaître qu'avec internet (bouuuuaaah) tout s'est répandu plus facilement et c'est la que j'ai porté un intérêt quotidien à la scène UG
Peux tu nous parler de tes prochaines sorties ?
Au moment ou je te réponds le nouvel album de OAK est en production ;)
Dans l'année il y aura la sortie d'apparitions fantomatique (side prject de Berith de Furfur) , l'album de Necrohorizon et j'avoue être vraiment content qu'il marche avec FFP, il y aura également Witchcraft extazy, pour le reste je ne peux rien dire de plus, tout n'est pas encore officialisé :)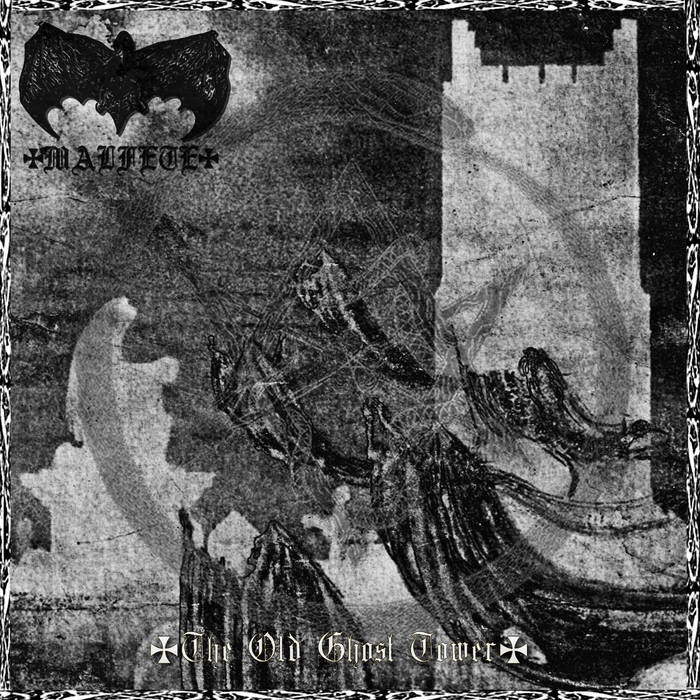 Tes objectifs avec Feu Follet ?
Aucun Objectif !
C'est une passion, au jour le jour, on verra là ou ça nous mène...Le principal c'est de faire tourner la musique
J'ai particulièrement aimé les sorties jusque là. Oak et son "Ascèse" est juste fabuleux (NdS : "Judas" nétait pas encore sorti au moment de l'interview, mais, à nouveau, quel putain de disque !) Idem pour Malfete, qui produit un Dungeon Synth du plus haut niveau et j'adore Furfur depuis un moment. Quels artistes aimerais tu signer ?
Je n'ai pas de groupe définis, j'ai vraiment accroché les tapes de Necrohorizon donc c'est excellent que l'on bosse ensemble!
Sinon j'ai vraiment envie de signer KOLDCRYPT ainsi qu'UNSEEN ABYSS qui semble se remettre sur le marché ;)
Peux-tu nous citer tes albums préférés de tous les temps ?
Compliqué car je bouffe tous les Burzum plusieurs fois par mois donc je dirait la disco de notre cher Vargouille, ensuite (je vais me limiter car sinon tu vas avoir 200 pages)...
-Darkthrone transilvanian hunger/ Artic thunder
-Cradle of filth The principle of evil made flesh /Mantycore
-David Bowie Hours/LOW (Tu n'as pas precisé albums black)
-Neptrecus Ars Gallica
-OAK Nebula
-Furfur LSALM
-Windhelm/Kaldt Helvete
-My Deathbed
-Sombre presage seul
-Sopor Aeternus Ich tote mich
-Hermith L'autre monde
-GEVAUDAN qui à cartonné au passage l'an passé!
-Elitism Quand l'etoile de david brulait
(Je vais arrêter là, je n'écoute pas que du BM ça prendrais vraiment une éternité de faire un tri!)
Si Feu Follet était une citation ?
Citation simple de Nietzsche:
"Sans la musique, la vie serait une erreur"
Libre a toi de conclure cet échange comme tu le souhaites :
Merci du temps que tu accordes à la musique et pour le boulot que tu fais, merci à ceux qui soutiennent le milieu, aux groupes qui me font confiances...A ceux qui m'aident au quotidien, et n'oubliez pas les petits label ne vivent pas de leur passions, sans vous ils ne seront plus là...
Allez voir la page Feu Follet Productions mais aussi
-Hypogea Invictus
-Black Shadow Legions
-Non posse Mori records
-Conjonctivite association
- Acid Vicious fanzine
-
Molasar dream's collectif ( Superbe travail d'une team en hommage a leur pote)
-Et bien sûr le SCRIBE DU ROCK \m/
Merci !
THE ENGLISH VERSION
When you talk about a label that YOU LOVE, run by a guy that YOU LOVE (yet I'm not Gay!) and who releases records THAT YOU LOVE, you forget your objectivity and you take pleasure! Feu Follet Productions is particularly dear to my heart for several reasons...but that shouldn't exempt you from going quickly to listen AND buy the records of this EXTRAORDINARY label !!! QUICK !
Interview with Feu Follet, Himself
Hello Feu Follet, can you introduce us your label ? Hi Pierre, with pleasure! The Feu Follet adventure started in September 2019, passionate about music and having a huge respect for it I decided not to play it (Yes I don't want to be responsible for bleeding ears etc...) but how can you take part in all this when you're not a musician? Well I chose UG LABEL OPTION. It's after a long month of exchange with OAK (my first release) that I started the project...Being a fan of OAK let's say it was the kick in the ass I needed to start FFP, a label that would do what it wants...Whenever it wants to...
You've already released three releases I think, Oak, Malfete and Furfur. How were your choices made? What is "feu follet" and what is not ?
Absolutely, so my choices are very personal because I choose if I like the project, as I said before I was a big fan of Oak's project and to be able to produce it after Occultum Production was a great pride.
Malfete challenged me by this extremely cold side of his EP, it had to come out absolutely, Attila works really well on his tracks without forgetting the superb cover of Burzum available on the net ;)
And for Furfur, like Oak, I had been following Berith for a long time so I took the opportunity to release Noyé dans les tèbresbresbres as soon as I could. And for Furfur on Oak because I've been following Berith for a while and Furfur has become an essential band according to me.
You have to know that nobody is or isn't Feu Follet, I don't barricade myself in a unique style... April's production (Witchcraft Extazy) will be the proof ;)

It's also about the feeling with the band ;)
It's a difficult and courageous choice in this day and age to launch a new label. I discussed it with Noktu from Drakkar Productions who seemed to think it was an impossible bet today. What motivated you?
SATAN (ah no, I can't, that answer is reserved for GAAHL).
Well it's the desire to have more than a cd collection, the desire to exchange with bands and especially I'm repeating myself the desire to Produce OAK.When I created FFP it was for OAK, the rest...I did not know :o
I also had the support of the potos who also have their own labels and I thank them in passing!
How did you get in touch with Black Metal and the underground scene in the beginning ?
So I started listening to black metal a long time ago with a band that is now hated by many people: Cradle Of Filth. And when I started to listen to it, the BM wasn't very widespread...then like the majority of people I started to have access to Adipocere and Metallian who proposed at the time home made tapes for 15 francs postage included....
But it is necessary to recognize that with internet (bouuuuaaah) everything spread more easily and it is there that I took a daily interest in the UG scene.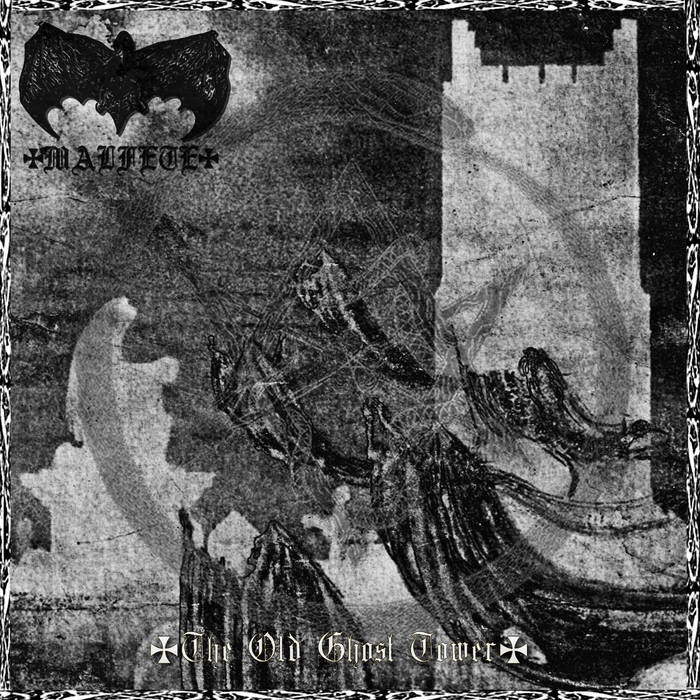 Can you tell us about your next releases?
At the moment I answer you the new OAK album is in production ;)
In the year there will be the release of ghostly appearances (side prject of Berith de Furfur), the album of necrohorizon and I'm really happy that it works with FFP, there will also be Witchcraft extazy, for the rest I can't say anything more, everything is not yet official :)
What are your goals with Feu Follet ?
It's a passion, day by day, we'll see where it takes us...The main thing is to make the music work...
I particularly liked the outings so far. Oak and his "Ascese" is just fabulous, as is Malfete, who produces a top level Dungeon Synth and I've been loving Furfur for a while. Which artists would you like to sign?
I don't have a definite band, I've really hooked up with Necrohorizon so it's great that we're working together!
Otherwise I really want to sign KOLDCRYPT as well as UNSEEN ABYSS which seems to be back on the market ;)
Can you tell us about your favourite albums of all time ?
Complicated because I eat all the Burzum several times a month so I'd say the disco of our dear Varg, then (I'll limit myself because otherwise you'll have 200 pages).
-Darkthrone transilvanian hunger/ Artic thunder
-Cradle of filth The principle of evil made flesh /Mantycore
-David Bowie Hours/LOW (Tu n'as pas precisé albums black)
-Neptrecus Ars Gallica
-OAK Nebula
-Furfur LSALM
-Windhelm/Kaldt Helvete
-My Deathbed
-Sombre presage seul
-Sopor Aeternus Ich tote mich
-Hermith L'autre monde
-GEVAUDAN qui à cartonné au passage l'an passé!
-Elitism Quand l'etoile de david brulait
What if Feu Follet was a quote?
-Sopor Aeternus Ich tote mich
-GEVAUDAN who was a big hit last year!
-Elitism When david's star burned down
(I'm going to stop here, I'm not listening to the BM it would take forever to sort it out!)
What if Feu Follet was a quote?
Simple quote from Nietzsche: "Without music, life would be a mistake".
Feel free to conclude this exchange as you wish:
Thank you for the time you give to music and for the work you do, thank you to those who support the scene, to the bands who trust me...To those who help me every day, and don't forget the small labels don't live of their passions, without you they won't be here anymore...
Go and see the Feu Follet Productions page but also
-Conjunctivitity association
-Molasar dream's collective ( Superb work of a team in homage to their buddy )
-And, of course, LE SCRIBE DU ROCK