Les Ruines ont Parlé : Interview avec l'éclat du déclin - Black Metal - FR/ENG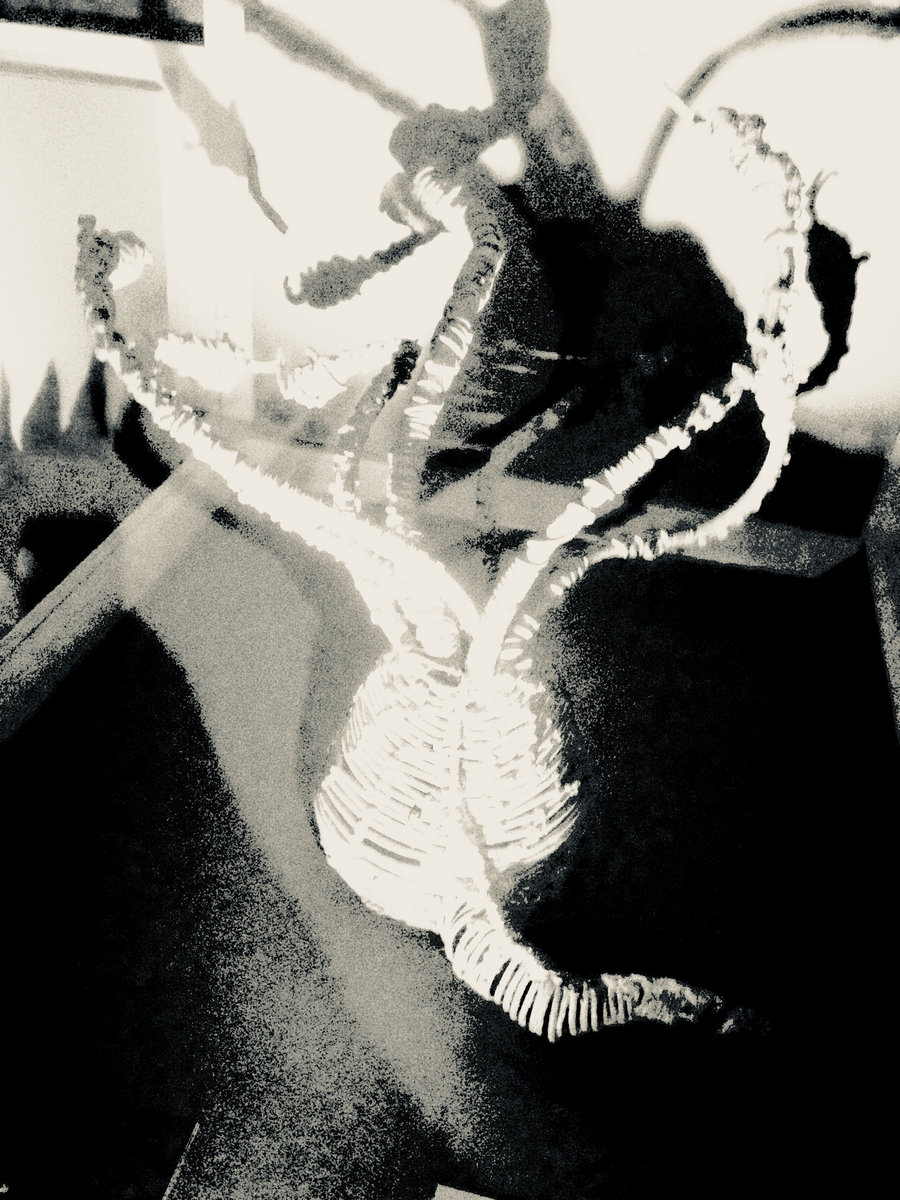 Bonjour à toi Julien ! Tu es le seul maître à bord du navire "l'éclat du déclin" et on te connaît aussi pour ta participation à Nuit Macabre (claviers), Maleficentia, Ave Tenebrae et Mater Tenebrarum. Que veux tu exprimer dans l'éclat du déclin de spécifique par rapport à tes autres projets ?
Salut. Et bien j'ai surtout crée L'Eclat du Déclin afin d'avoir un projet qui représente vraiment ce que je suis. Sans aucun compromis ni aucune contrainte. Aucun compromis car le fait d'évoluer seul me permet de ne faire aucune concession avec d'autres musiciens. Et aucune contrainte quand à l'éventuelle faisabilité sur scène ou quand au format de la musique proposé. Je n'ai de ce fait aucune limite dans mes arrangements. J'ai en tête un passage avec 5 guitares, 3 voix et des arrangements orchestraux? Et bien soit! Je le fais.
Dans Nuit Macabre je ne fais pas grand chose, je me contente d'ajouter des parties de synthé sur la musique de Nyghlfar. Dans Maleficentia je m'occupais de la plupart des arrangements, des harmonisations de guitare et des voix (ce qui est déjà énorme) mais ma liberté était quand même très limitée. Molkhor et

Aragoth étant les instigateurs et les derniers décisionnaires.
Et pour Ave Tenebrae, étant le principal compositeur, mes limites résidaient essentiellement dans le line up. Obligé d'écrire des choses faisable en live...
On te classe souvent comme un mélange de Metal, de Prog et de Black Metal. Cela te convient ? Quelles sont tes influences musicales ?
Je vais te faire une réponse un peu cliché mais l'étiquette qu'on appose sur ma musique m'importe peu. Quand j'écris un morceau je ne me dis pas que je vais écrire un morceau de black ou de je ne sais quoi... Je me lance et souvent je me laisse porter par les idées qui me viennent. Même si le Black Metal a eu une énorme influence sur moi, je suis bien conscient que je ne fais pas de Black au sens propre du terme. Alors Metal, Prog et Black oui ça me convient, si tu veux, pourquoi pas? Si on me demande je dis que je fais du Metal Extrème sans autre précision, histoire de répondre quelque chose.
Quand à mes influences, elles sont non seulement multiples mais elles changent au court du temps. Je ne peux pas renier l'influence du Black Metal comme je te disais avec des groupes comme Emperor, Dissection ou même Enslaved par exemple. La musique baroque et romantique m'ont aussi beaucoup appris (J.S Bach en tête, Scarlatti, Couperin, Rameau, Marin Marais, Holst, Prokofiev, Dvorak...). On peut citer aussi quelques groupes de Rock ou Hard Rock comme Pink Floyd (évidement!), Led Zeppelin, Wishbone Ash... Et Iron Maiden aussi! Bref ça en fait un paquet.
Ton projet mixe en effet des tas de sons et d'ambiances, auxquels on pourrait ajouter des côtés presque Dungeon Synth. L'Ep Mater Tenebrarum (chroniqué par moi ici) m'avait bluffé par cette versatilité tout en restant bien Black quand même, et la qualité des mélodies et arrangements. Gros boulot tout ça non ?
Oui gros boulot en effet. Cet EP a cependant une histoire particulière. Je l'ai écrit il y a fort longtemps (vers 2002) pour mon projet solo de l'époque (Mater Tenebrarum justement). J'ai déterré les partitions l'année dernière et décidé de les enregistrer sous le nom de L'Eclat du Déclin. Ayant maintenant mon propre home studio il m'est beaucoup plus facile d'enregistrer et cela m'a permis de mettre un terme à ce chapitre de ma vie qui ne m'a jamais semblé clos. A l'époque j'étais en pleine étude musicale et les influences baroque se font grandement ressentir. Avec le recul j'entends aussi des relents de Yearning dans cette musique (que j'écoutais beaucoup à l'époque)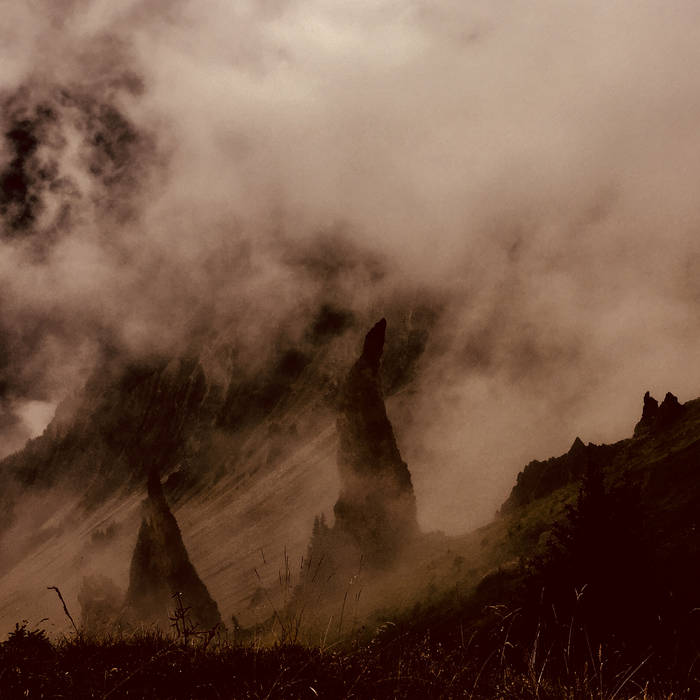 Un Echo dans les Ruines, ton premier Ep, est tout aussi étonnant. Que peux tu nous en dire, ce fut ton premier EP sous cette entité, que voulais tu dire au monde ?
Ahaha! Je n'ai rien de particulier à dire au monde. Je ne suis pas un leader spirituel... "Un Echo dans les Ruines" est aussi un Ep spécial. Il s'agit plus du chant du cygne d'Ave Tenebrae. En effet, sur les quatre morceaux, il y en a trois que j'avais initialement écrit pour Ave Tenebrae et que nous jouions même en live. Par contre j'ai pas mal revu les arrangements. Je ne voulais pas que ces morceaux sombrent dans l'oubli et c'est pourquoi je les ai enregistré. Cela m'a permis également de me faire la main sur la production et les arrangements et de voir comment j'arrivais à évoluer seul.
Alors oui. A l'heure actuelle j'ai complètement fini l'écriture et l'enregistrement d'un album. Je suis en train de faire le tour des labels mais aucun ne semble intéressé. Je vais certainement sortir ça en autoproduction. J'ai mis à disposition sur YouTube le morceau "La Lumière du Temple" extrait de cet album.
Tu n'es pas dans un créneau si répandu, quels autres groupes en France apprécies tu avec lesquels tu aies des affinités musicales ?
Oui tout à fait. Et pas seulement en France. En réalité sans être en phase absolue avec une quelconque formation j'ai quelques affinités musicales avec beaucoup de groupe. En France je pourrais te citer par exemple Wyrms, Edremerion, Moonreich... Glaciation, Seth, Deathspell Omega ou Blut Aus Nord pour des choses plus connues. Mais voilà, on parle juste de quelques affinités. En aucun cas ma musique ressemble à celle de ces projets. Il est juste possible de trouver quelques points communs car leur musique me parle et me touche.
Alors, le déclin te semble éclatant...j'imagine que tu parles du déclin de notre monde...Tu trouves une certaine beauté dans l'apocalypse actuelle ?
Oui. Voir l'humanité se débattre en une agonie perpétuelle a vraiment quelque chose de fascinant. Cette volonté de ne vouloir laisser que ruine dernière soit... Foulé du pied l'idée de transmission et d'accomplissement qui pourrait rendre l'appréhension de la mort supportable... L'espèce humaine est vraiment un échec de la création et assister à son extinction me réjouis mais m'attriste également car je fais parti du lot. Ces deux sentiments se mêlent en une mixture douce amer qui embrase l'éclat du déclin.
Ton écriture est aussi fort belle, elle me rappelle certains poètes. Lis tu et si oui que lis tu ?

"La nuée des formes diaphanes
Voletant de leurs ailes mordorées
Lacérant le reflet des mânes
Le berceau des chimères terrifiées
Son souffle se mêle enfin aux pleurs des arcanes
Révélées au détour d'un songe halluciné" (Extrait de "Mille Cris plaintifs")
Alors déjà merci pour le compliment. J'attache effectivement une grande importance à la forme de mes textes. C'est cependant quelque chose de difficile pour moi, ça ne vient pas tout seul et ça me prend beaucoup de temps.

Je lis énormément mais très peu de poésie curieusement. En poésie je ne connais que les grands classiques comme Baudelaire, Appolinaire... Milton pour la littérature anglaise. Un ami m'a récemment fait découvrir les poèmes de Houellebecq et j'ai vraiment apprécié. La découverte des Chants de Maldoror de Lautréamont (Ducasse) a aussi été une révélation.

Sinon je lis essentiellement des essais, des thèses ou des recherches historiques. Principalement des écrits sur l'antiquité (qui me fascine) ou la mythologie.

Comment présenterais tu L'Eclat... à quelqu'un qui ne vous a jamais écouté ?

Houlà difficile pour moi! Impossible de présenter objectivement quelque chose qui me tiens autant à coeur. En principe je préfère me taire et faire écouter.

Tes 20 albums préférés de tous les temps ?

Je vais me permettre de changer légèrement l'intitulé de ta question. Mes albums préférés changent tous le temps. Je ne répondrais pas la même chose si tu me pose la question après demain. Je vais plutôt te donner des albums qui m'ont profondément marqué et qui ont fais ce que je suis maintenant musicalement parlant.

Pink Floyd – Animals


Emperor – In the Nightside Eclipse


J.S. Bach – L'art de la fugue


Prokoviev – Alexander Nevsky


At The Gate – The Red in the Sky is Our


Lord Belial – Kiss the Goat


Dissection – Storm of the Light's Bane


Dark Tranquility – The Gallery


Misanthrope – 1666 Theatre Bizarre


Iron Maiden – Piece of Mind


Death – Individual Thought Patterns


Pestilence – Testimony of the Ancient


Septic Flesh – Esoptron


Depeche Mode – Black Celebration


Seth - L'Excellence


Summoning – Dol Guldur


Morbid Angel - Covenant


Deathspell Omega - Paracletus


Blut Aus Nord – Memoria Vetusta


Enslaved – Frost


Rotting Christ – Triarchy of the Lost Lovers

Il y en a 21! Tant pis. Il y en a bien d'autre évidement mais je m'arrête donc ici.

Espace vierge : ajoutes ce que tu veux :


Et bien d'abord merci à toi pour les questions intéressantes et pour l'intérêt que tu portes à mon humble projet. J'espère que ça permettra à certains de tes lecteurs de découvrir ce que je fais. Ils peuvent écouter ça sur BandCamp ou sur ma chaîne YouTube. Il se peut également que je sorte les deux EP existant en physique. Et si L'Eclat du Déclin vous intéresse, restez à l'affût de la sortie du premier album dans le courant de l'année.


Merci Julien
ENGLISH VERSION
***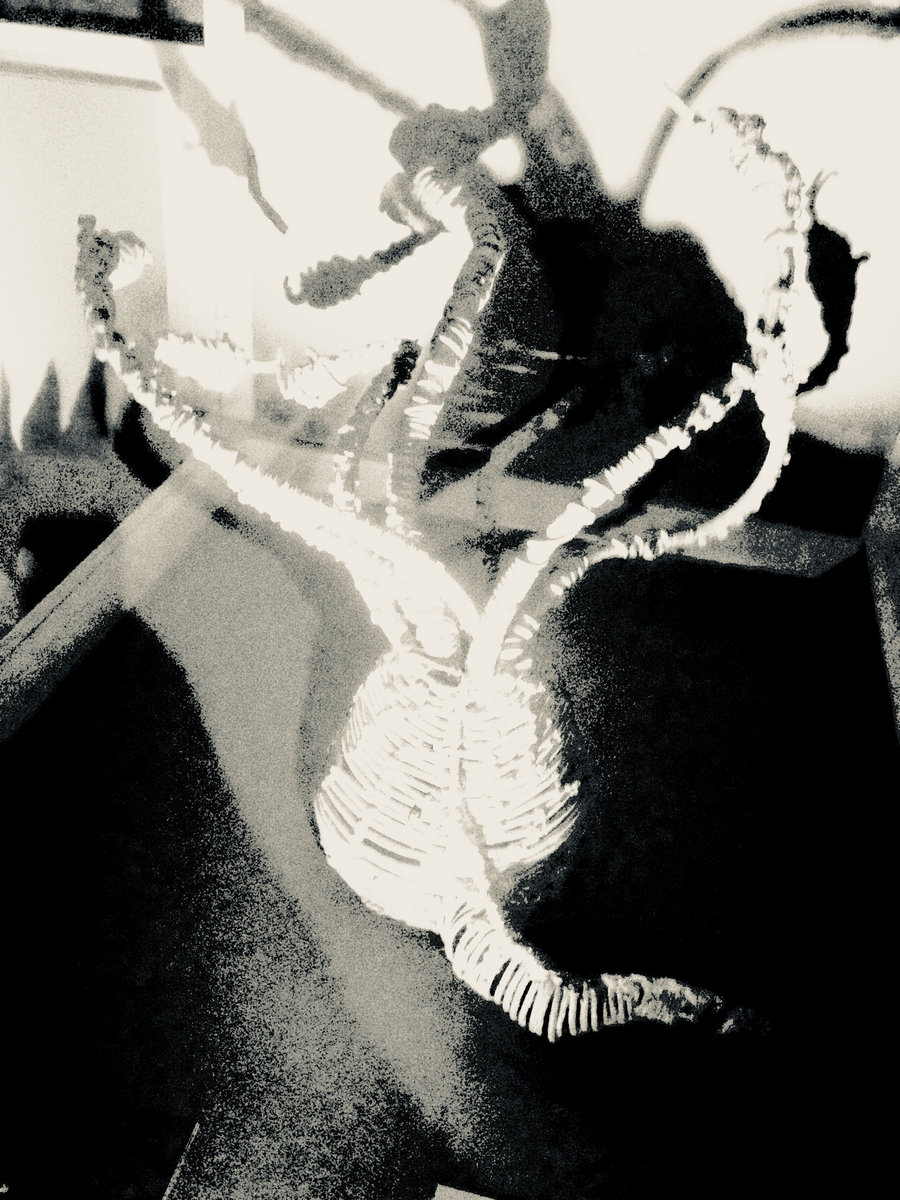 Interview with Julien
Hello to you, Julien! You are the only master aboard the ship "L'éclat du déclin" and you are also known for your participation in Nuit Macabre (keyboards), Maleficentia, Ave Tenebrae and Mater Tenebrarum. What do you want to express in the brightness of the decline in specificity compared to your other projects?
Hi. Well, I especially created L'Eclat du Déclin in order to have a project that really represents who I am. Without any compromise or constraint. No compromise because the fact of evolving alone allows me to make no concessions with other musicians. And no constraints as to the possible feasibility on stage or as to the format of the music proposed. As a result, I have no limits in my arrangements. I have in mind a passage with 5 guitars, 3 voices and orchestral arrangements? Well, that's fine! I'm doing it.
In Nuit Macabre I don't do much, I just add synth parts to Nyghlfar's music. In Maleficentia I was in charge of most of the arrangements, guitar harmonizations and vocals (which is already huge) but my freedom was still very limited. Molkhor and Aragoth being the instigators and the last decision-makers.
And for Ave Tenebrae, being the main composer, my limits were essentially in the line up. Forced to write things that can be done live....
You are often classified as a mixture of Metal, Prog and Black Metal. Is that all right with you? What are your musical influences?
I'm going to give you a cliché answer, but the label on my music doesn't matter to me. When I write a song I don't think I'm going to write a piece of black or whatever... I start and often let myself be carried away by the ideas that come to me. Even if Black Metal has had a huge influence on me, I am well aware that I don't do Black in the true sense of the word. So Metal, Prog and Black yes it suits me, if you want, why not? If I am asked I say that I do Extreme Metal without any further details, just to answer something.
As for my influences, they are not only multiple but they change over time. I can't deny the influence of Black Metal as I told you with bands like Emperor, Dissection or even Enslaved for example. Baroque and romantic music also taught me a lot (J.S Bach in the lead, Scarlatti, Couperin, Rameau, Marin Marais, Holst, Prokofiev, Dvorak...). We can also mention some Rock or Hard Rock bands like Pink Floyd (of course!), Led Zeppelin, Wishbone Ash... And Iron Maiden too! Anyway, that's a lot of them.
Your project mixes a lot of sounds and atmospheres, to which we could add almost Dungeon Synth sides. The Ep Mater Tenebrarum (reviewed by me here) had amazed me by this versatility while remaining Black all the same, and the quality of the melodies and arrangements. Big job, isn't it?
Yes, a big job indeed. However, this EP has a particular history. I wrote it a long time ago (around 2002) for my solo project of the time (Mater Tenebrarum precisely). I dug up the scores last year and decided to record them under the name of L'Eclat du Déclin. Now that I have my own home studio, it is much easier for me to record and it has allowed me to put an end to this chapter of my life that has never seemed closed to me. At the time I was in the middle of a musical study and the baroque influences are very noticeable. Looking back I also hear Yearning hints in this music (which I listened to a lot at the time)
Un echo dans les ruines, your first Ep, is just as amazing. What can you tell us, it was your first EP under this entity, what did you want to tell the world?
Ahahaha! I have nothing particular to say to the world. I am not a spiritual leader.... "An Echo in the Ruins" is also a special Ep. It's more like Ave Tenebrae's swan song. Indeed, of the four songs, there are three that I originally wrote for Ave Tenebrae and that we even played live. However, I have reviewed the arrangements quite a bit. I didn't want these songs to be forgotten and that's why I recorded them. It also allowed me to get to grips with the production and arrangements and see how I could evolve on my own.
Are you planning an album?
So yes. At the moment I have completely finished writing and recording an album. I'm going around the labels but none of them seem interested. I'll certainly release it in self-production. I made available on YouTube the song "La Lumière du Temple" from this album.