Blasque Metal du Moyen Âge : Interview avec GRYLLE (Fr/Eng)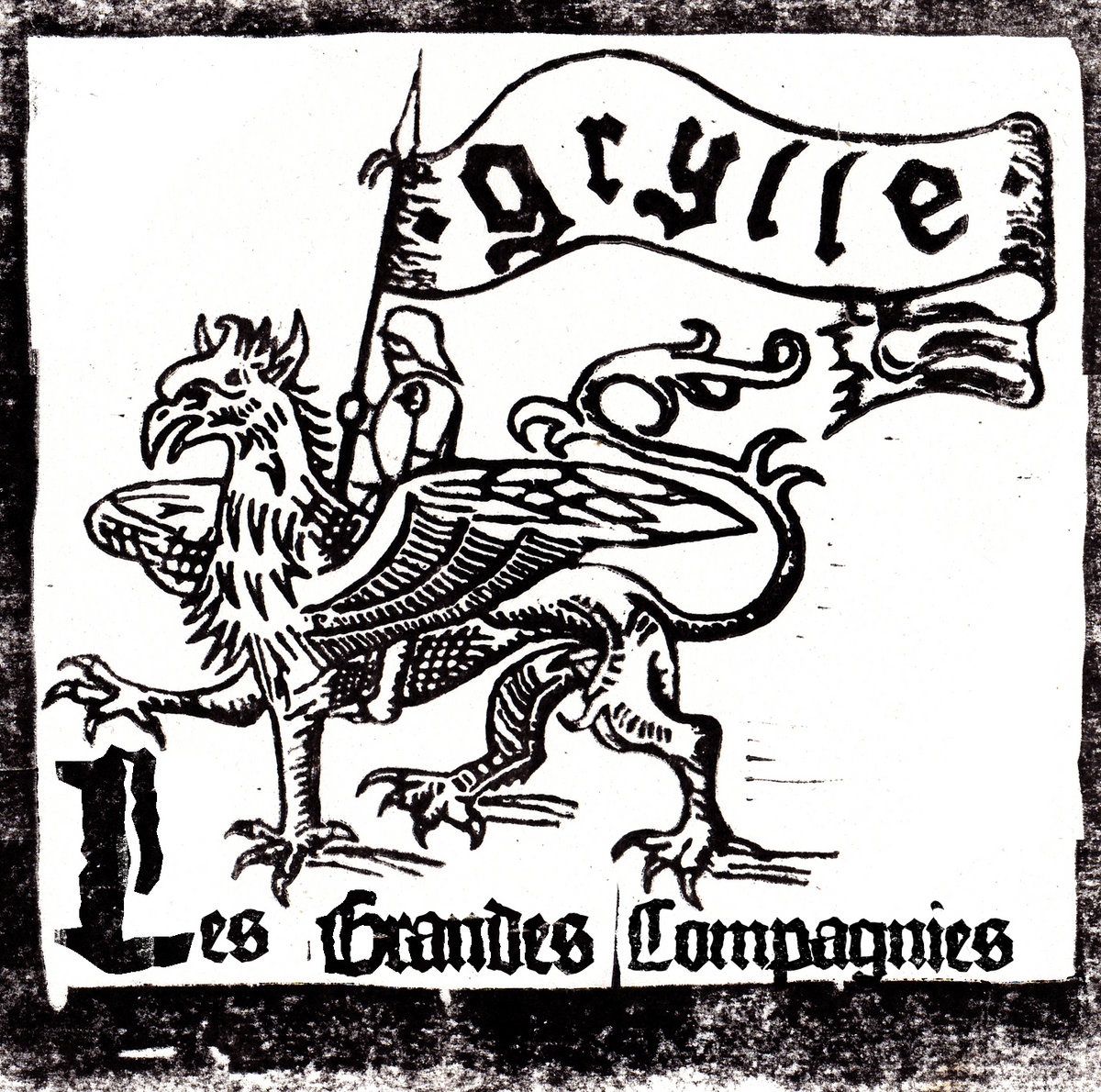 Il devient rare, dans la profusion des sorties étiquetées "Black Metal" de trouver la perle rare. Ce groupe qui bouscule quelque peu ta vision de cette musique tout en lui restant fidèle. Grylle fait partie de ces heureuses exceptions, en proposant à chaque sortie une musique de plus en plus personnelle, baignée dans un moyen-âge à la fois historique (jusque dans l'utilisation extraordinaire des instruments anciens) et ouvert à la fantaisie et aux bestiaires les plus larges...Merci à Hyvermor, tête pensante de Grylle, d'avoir eu la gentillesse de répondre à cette interview ou nous allons essayer d'en savoir un peu plus sur cette créature burlesque...
Hyvermor merci de bien vouloir répondre à mes questions. Tu es l'homme derrière Grylle depuis la création du groupe en 2009, peux tu en narrer la création ?
Au tout départ, en parallèle d'Hanternoz, il s'agissait de création de bandes son ambiantes, puis rapidement d'instruments de musique traditionnelle et de batterie, car je ne savais vraiment pas me servir d'un synthé. Il existe de très vieilles pistes, mais Grylle n'a pris corps réellement qu'en 2013.
Grylle fait du Black Metal Médieval. Qu'est ce que cela signifie réellement pour toi ?
Il s'agit non pas de retranscrire des faits avérés, ou pas seulement, et il ne s'agit pas simplement d'ajouter de la musique médiévale sur du black metal, il s'agit en fait surtout de retranscrire un "esprit". Une manière de réfléchir, une manière de sentir et de réagir. Si sur certains thèmes il faut faire de l'acoustique pur, ce sera fait, s'il faut faire du pur black, je le fais aussi.
Associé à Aliunde, tu sors "Monstres et Merveilles" en 2014. Cinq titres d'un rituel Black Metal mettant en scène instruments et ambiances médievaux. D'où te viens ce goût pour le moyen-âge ?
Depuis toujours, je crois. Une partie de mon éducation, mais surtout et principalement un intérêt pour l'histoire, un attrait inexplicable pour tout ce qui est ancien, et notamment pour le Moyen-âge, j'en ai même fait mes etudes. Le Moyen-âge c'est la seule période historique qui ne s'est jamais arrêtée.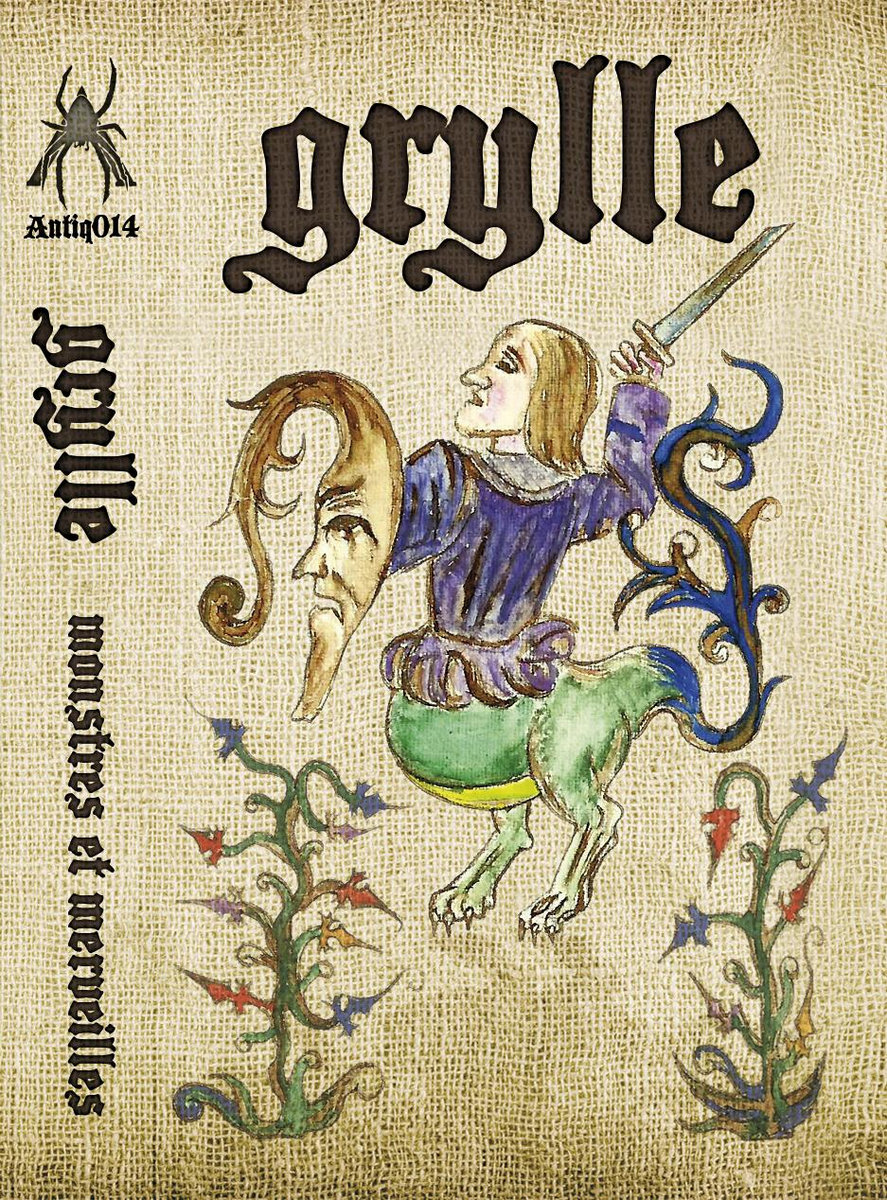 Que signifie Grylle ?
Grylle est un terme qui dans son expression actuelle n'existe que depuis les années 30. Cela désigne les monstres et grotesques dans les manuscrits et sur les sculptures, pendant tout le Moyen-âge. Grylle veut dire plus ou moins : caricature, grimace, grotesque, moquerie. Dans les années 30, il a fallu étudier ce phenomène et lui donner un nom et une signification : il s'agirait d'une moquerie dirigée tous azimuts ayant existé surtout du XIIème au XVIème.
Tu es également à la tête du Label Antiq Records, qui sort notamment les disques de Grylle ou encore de Véhémence. J'ai connu ton label en 2011/12 avec La Chambre Ardente, groupe de Holy Black Metal assez extrême. J'avais fait une interview et un article dans un livre...Peux tu nous parler d'Antiq, comment le label est né et où en es-tu aujourd'hui ?
Antiq est né en 2009 et si nous sommes aujourd'hui surtout connus pour quelques projets phares, Véhémence, Grylle, Créatures, Hanternoz, nous n'avons pas moins de 30 sorties, avec les à côté en merch et sorties alternatives. Au départ, Antiq, c'était surtout une structure pour nos propres sorties, maintenant c'est ce que nous visions dès le début, un label dont chaque sortie est un concept complet, un petit univers en soi, cohérent et logique.
Mais revenons-en à Grylle. Tu sors "Mondes Vermeils" en 2018 et tu reprends dessus les 5 titres de "Monstres et Merveilles" complétés par 8 nouveaux titres. Pourquoi ce choix plutôt que de sortir un album 100 % nouveau ?
C'est une compilation pour rendre les cassettes "Monstres et Merveilles" et "Les Nuits sur les Monts" disponibles sur le format CD. En fait, rien n'a été changé en dehors de la pochette, augmentée.
"Les Grandes Compagnies", album de Grylle paru cette année encore plus loin dans le Néofolk et le néo-médieval. Le premier titre, "En la forest dennuyeuse tristesse" et sa narration m'ont parfois rappelé un groupe que j'apprécie beaucoup, Eros Necropsique. Je ne sais pas si tu les apprécies ? Grylle propose une musique d'une grande beauté qui touche de plus en plus de monde. Pensais tu que le groupe deviendrait "culte" ? Peux tu nous en dire plus sur cet album ?
Merci. Ah Eros Nécropsique: j'aime bien en dehors des parties vocales que je trouve un peu trop surjouées, théatrales, mais bon on s'y fait et ça fait l'esprit du projet. Les instrumentales sont souvent excellentes!
Non je ne me suis jamais posé la question, même quand la cassette et le premier CD ont commencé à partir très vite.
Un album qui a pris plus de temps

que

prévu pour être réalisé, et qui au final est assez long. Il a son

univers

bien

défini, son âme. J'espère commencer la suite bientôt.
Thématiquement, cet album concerne une période d'un Moyen-âge assez tardif apposé à nos propres vies, et musicalement, et bien c'est la nouvelle direction de Grylle, simplement je ne jouerai plus la batterie sur les prochains.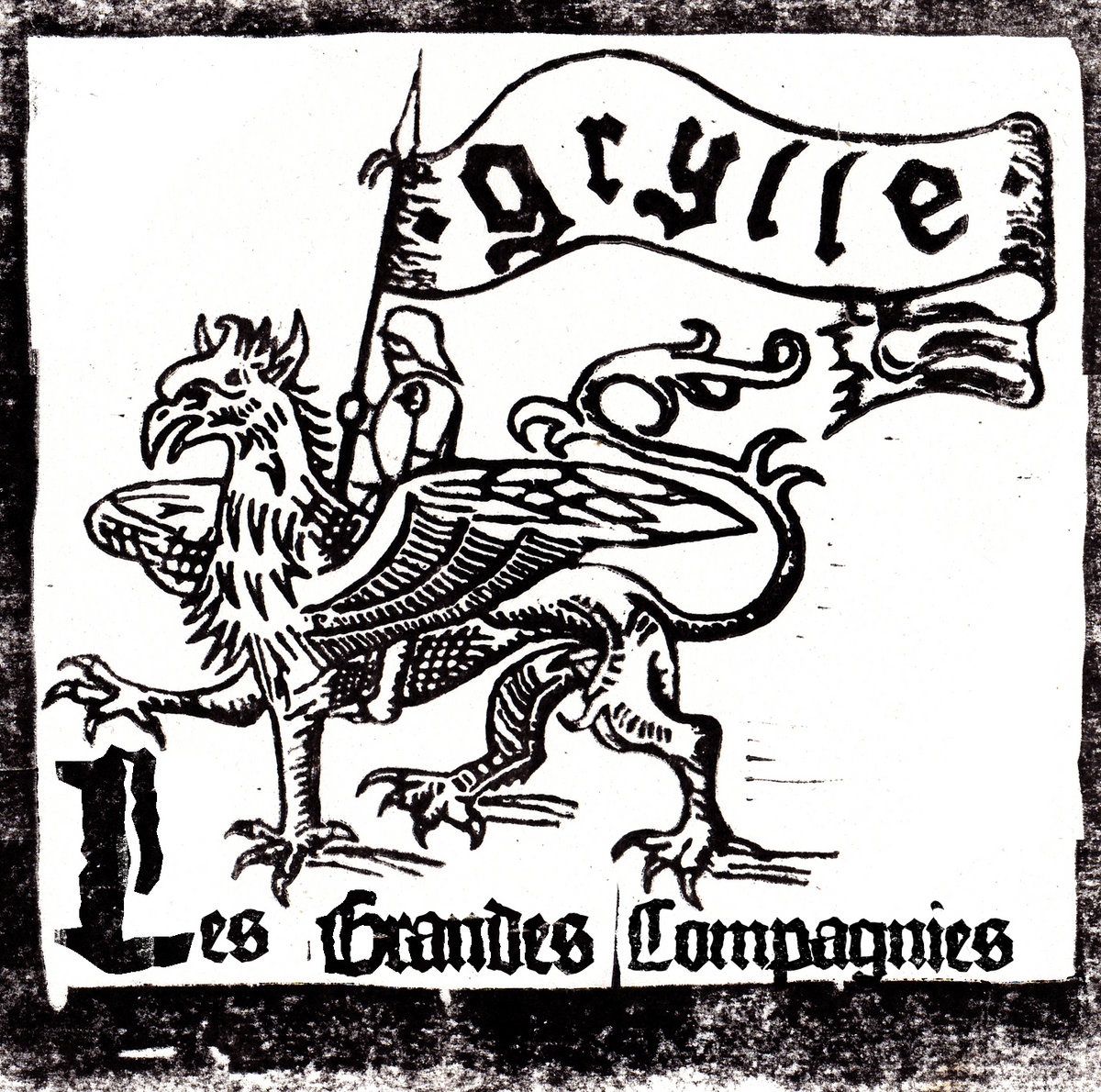 Quels sont les groupes qui t'ont le plus influencé pour Grylle ?
Tout ce que j'écoute en musique ancienne et pas mal de groupes de metal en fait.
Si tu devais lister tes 20 albums préférés de tous les temps ?
Oh, je suis pas fan de listes, tu sais, ça représenterait ce que j'écoute en ce moment, mais dans deux semaines ça ne serait plus très vrai.
Que penses tu de l'évolution de celui qui fut le parangon du Black Metal médiéval, Famine, avec KPN ?
Je ne pense pas que certains groupes, il faille les écouter en s'attendant à un vieil album, ou à un album au style similaire avec un nouveau son. KPN, c'est la surprise, l'innovation et l'exploration, il trace sa voie dans les mystères de l'existence. Paroles de "Domine" pleines de double sens, d'angoisse, de jeux de mots, très frappant et terrible, ce titre.
Ça ne me dérange pas, c'est toujours très médiéval, ou plutôt c'est moyenâgeux. Affranchi du Moyen-âge littéral et historique, il a maintenant la liberté de se balader dans le vrai Moyen-âge : le Moyen-âge réel et éternel car en élève de Chastel : "faites vous votre propre Moyen-âge".
Carte Blanche : ajoutes ce que tu veux !
Nous allons essayer de faire toujours pire, ou mieux, que ce à quoi vous avez pu assister! Merci à tous de faire de Grylle votre univers aussi!
Merci Hyvermor
THE ENGLISH VERSION
It becomes difficult, in the profusion of outputs labeled "Black Metal" to find the rare pearl. This band that shakes up your vision of this music a little bit while remaining faithful to it. Grylle is one of those happy exceptions, offering at each outing an increasingly personal music, immersed in a historical Dark Ages (even in the extraordinary use of ancient instruments) and open to fantasy and the widest bestiaries... Thanks to Hyvermor, Grylle's thinking head, for having been kind enough to answer this interview or we will try to know a little more about this burlesque creature...
Hyvermor, thank you for answering my questions. You are the man behind Grylle since the band's creation in 2009, can you tell us about its creation?
At first, in parallel with Hanternoz, it was about creating ambient soundtracks, then I quickly add traditional musical and drum instruments, because I really didn't know how to use a synthesizer. There are very old tracks, but Grylle only really took shape in 2013.
Grylle does Medieval Black Metal. What does this really mean to you?
It is not a question of transcribing proven facts, or not only, and it is not simply a question of adding medieval music to black metal, it is in fact mainly a question of transcribing a "spirit". A way of thinking, a way of feeling and reacting. If on certain themes it is necessary to do pure acoustics, it will be done, if it is necessary to do pure black, I will do it too.
Associated with Aliunde, you release "Monstres et Merveilles" in 2014. Five titles of a Black Metal ritual featuring medieval instruments and ambiences. Where did you get that taste for the Middle Ages?
I think it's always been. Part of my education, but above all and mainly an interest in history, an inexplicable attraction for everything that is ancient, and especially for the Dark Ages, I even studied it. The Dark Ages is the only historical period that has never stopped.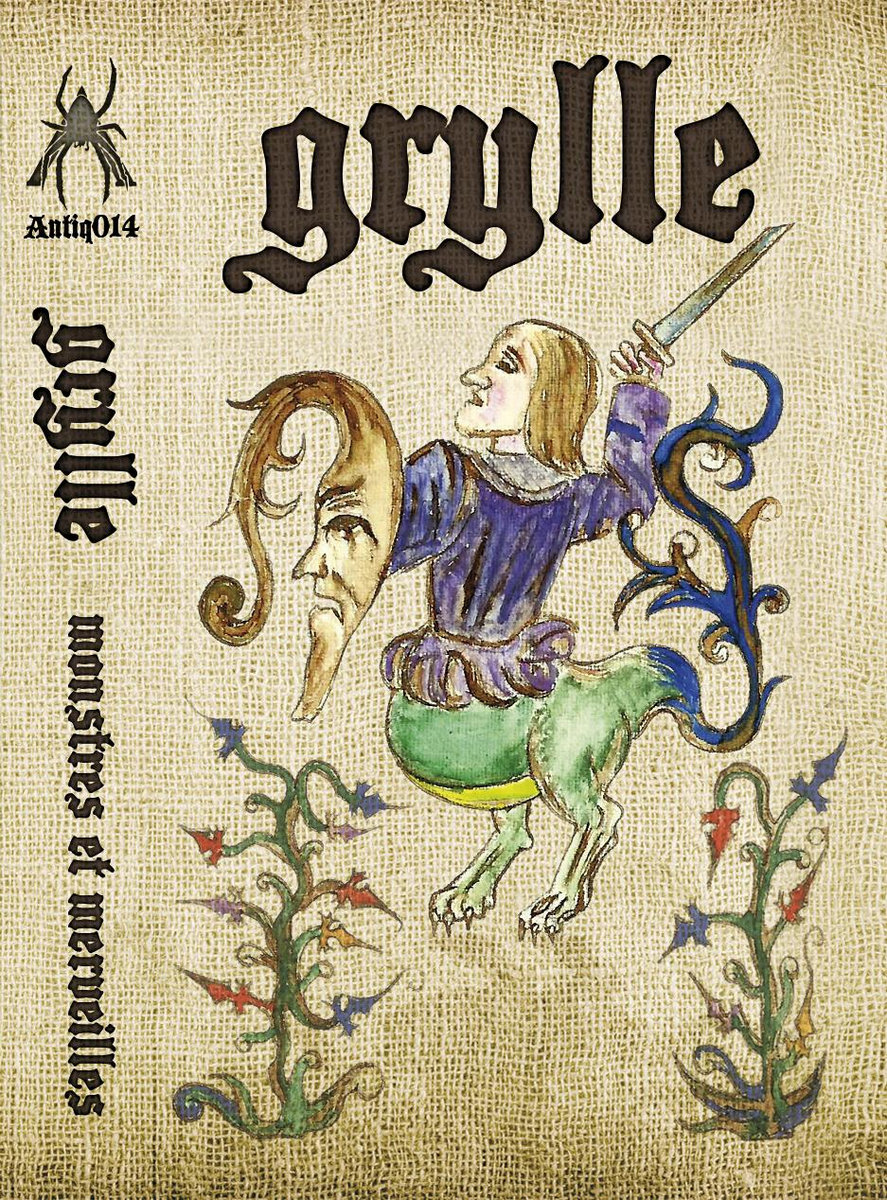 What does Grylle mean?
Grylle is a term that in its current expression has only existed since the 1930s. This refers to the monsters and grotesques in manuscripts and sculptures throughout the Dark Ages. Grylle means more or less: caricature, grimace, grotesque, mockery. In the 1930s, it was necessary to study this phenomenon and give it a name and a meaning: it would be a mockery directed all over the place that existed especially from the 12th to the 16th century.
You are also the head of Antiq Records, which releases Grylle's and Véhémence's records. I knew your label in 2011/12 with La Chambre Ardente, a rather extreme Holy Black Metal band. I had done an interview and an article in a book... Can you tell us about Antiq, how the label was born and what is it today?
Antiq was born in 2009 and if we are today mainly known for some flagship projects, Vehemence, Grylle, Creatures, Hanternoz, we have no less than 30 releases, with the next ones in merch and alternative releases. At the beginning, Antiq was above all a structure for our own releases, now that's what we were aiming for from the beginning, a label whose every release is a complete concept, a small universe in itself, coherent and logical.
But let's get back to Grylle. You release "Mondes Vermeils" in 2018 and you cover on it the 5 tracks of "Monsters and Wonders" completed by 8 new tracks. Why this choice rather than releasing a 100% new album?
It is a compilation to make the tapes "Monsters and Wonders" and "Nights on the Mountains" available on CD format. In fact, nothing has been changed except the cover, increased.
Grylle's album "Les Grandes Compagnies", released this year is digging even further into Neofolk and neomedieval music. The first title, "En la forest dennuyeuse tristesse" and its narrative sometimes reminded me of a band I really appreciate, Eros Necropsique. I don't know if you like them? Grylle offers music of great beauty that touches more and more people. Did you think the group would become "cult"? Can you tell us more about this album?
Thank you. Ah Eros Necropsique: I like it apart from the vocal parts which I find a little too much overplayed, theatrical, but well we get used to it and it makes the spirit of the project. Instrumental instruments are often excellent!
No, I never asked myself the question, even when the tape and the first CD started to leave very quickly.
An album that took longer than expected to be produced, and that in the end is quite long. He has a well-defined universe, his soul. I hope to start the rest soon.
Thematically, this album concerns a period of a rather late Dark Ages added to our own lives, and musically, well that's Grylle's new direction, simply I won't play the drums on the next ones.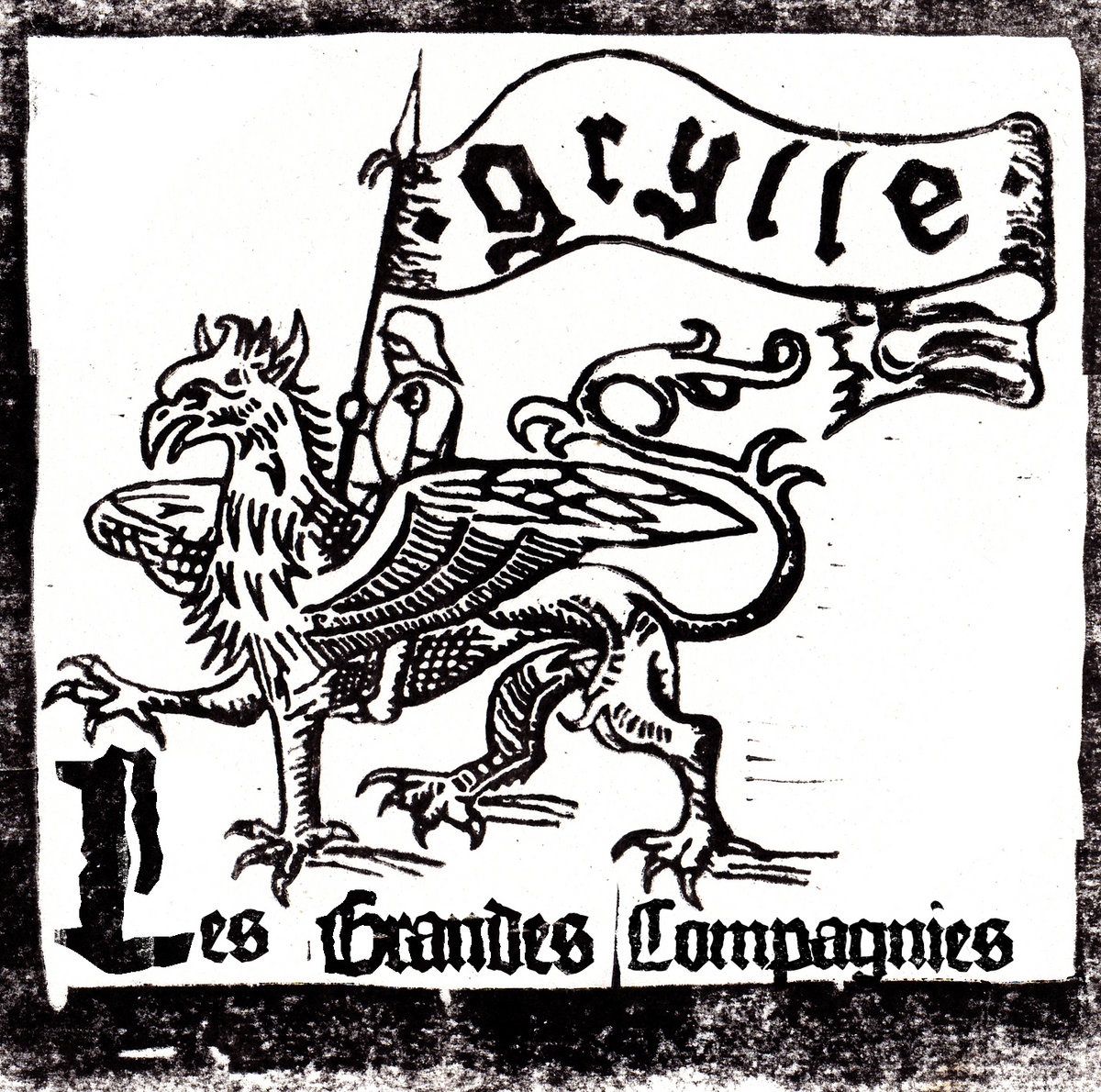 Which bands influenced you the most for Grylle?
Everything I listen to in early music and quite a few metal bands actually.
If you had to list your 20 favorite albums of all time?
Oh, I'm not a fan of lists, you know, it would represent what I'm listening to right now, but in two weeks it wouldn't be very true.
What do you think of the evolution of the one who was the paragon of medieval Black Metal, Famine, with KPN?
I don't think that some bands should be listened to with the expectation of an old album, or an album with a similar style and a new sound. KPN is surprise, innovation and exploration, it traces its way into the mysteries of existence. Words of "Domine" full of double meaning, anguish, puns, very striking and terrible, this title.
It doesn't bother me, it's still very medieval, or rather it's medieval. Freed from the literal and historical Dark Ages, he now has the freedom to wander through the true Middle Ages: the real and eternal Middle Ages because as a student of Chastel: "make your own Middle Ages".
Carte Blanche: add what you want!
We will always try to do worse, or better, than what you have seen! Thank you all for making Grylle your world too!
Thank you Hyvermor
👇👇👇👇👇👇👇👇👇👇👇