Eng/Fr review Halsfang Vere Papa Mortuus Est /Raw Black Metal
Raw Black Metal
"You decided to end your life, to close the black book of existence"
Do you like Black Metal that hurts? The one who doesn't come in peace ? Raw and raw Black Metal formwork stripping? Then no doubt this Halsfang album is for you! Blast-Beats that ravage, a raging song, guitars that scrape (and you who can stand it or not !): an ode to ugliness quite voluptuous.
It must be said that Balkor, who hides behind this one-man band, is not exactly a beginner. The man studied at Mourning Forest, went through Totale Angoisse and still plays bass at Pestiferum (to be continued below). This explains why, not surprisingly, we find ourselves facing this dirty and brutal Black Metal like a scroflorous rat that has not eaten for a week, we sometimes think of a Funeral Dark who would have copulated with the Darkthrone of the black trilogy, and, more prosaically, with the most heinous French scene (Ad Hominem, Antaeus). With this beautiful punk smell that all the old people of the old scene will appreciate (like me) and a mastery of the whole worthy of a Gorgon, Halsfang delights us with an uncompromising Black Metal, come to fight it out as it should.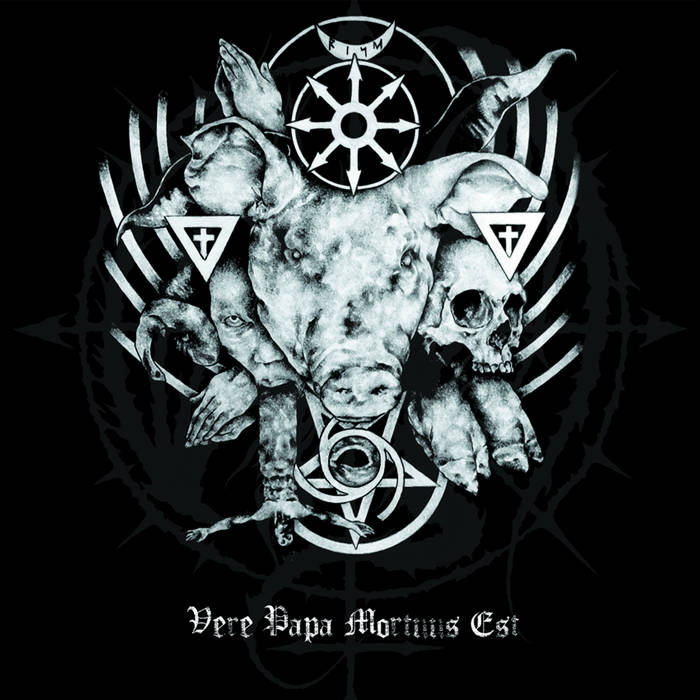 Vous aimez le Black Metal qui fait mal ? Celui qui ne fait pas de quartier ? Le Black Metal cru et brut de décoffrage ? Alors nul doute que cet album de Halsfang est pour vous ! Des Blast-Beats qui ravagent, un chant enragé, des guitares qui raclent (et toi qui tiens le choc !) : une ode à la laideur tout a fait voluptueuse.
Il faut dire que Balkor, qui se cache derrière ce one-man band, n'est pas exactement un débutant. L'homme a fait ses classes chez Mourning Forest, est passé par Totale Angoisse et joue toujours de la basse chez Pestiferum (à suivre ci-dessous). Ceci expliquant cela, pas étonnant que l'on se trouve face a ce Black Metal sale et brutal comme un rat scrofuleux n'ayant pas mangé depuis une semaine, on pense parfois à un Dark Funeral qui aurait copulé avec le Darkthrone de la trilogie noire, et, plus prosaïquement, à la scène française la plus haineuse (Ad Hominem, Antaeus). Avec ce beau relent Punk que tous les vieux de la vieille apprécient (comme moi) et une maîtrise de l'ensemble digne d'un Gorgon, Halsfang nous ravit les conduits auditifs avec un Black Metal sans compromis, venu pour en découdre comme il se doit.