L'accro du Scribe N° 1 : Kesys "Kesys" (Ambient Folk - Jeff Grimal), review
L'accro du Scribe ? Non mais ça y est le gars il se la pète je suis accro à moi-même ? En fait c'est juste une alternative aux Crocs du Scribe, beaucoup plus denses. Ainsi de temps en temps je vais publier une chronique d'album séparée comme celle-ci pour en faciliter la diffusion et me concentrer sur un seul album à la fois.
Blues, Automne, pas le moral, pas envie...colère, déprime, manque d'enthousiasme...je n'aime pas cette période de l'année qui culmine avec cette sombre merde de Noël.
Un temps parfait pour se blottir sous la couette en écoutant de la bonne musique. Quel dommage qu'il faille gagner sa croûte avec un job inintéressant.
Heureusement, l'humain, malgré sa médiocrité galopante, a parfois des coups de génie en matière d'art ! Cela sauve des vies tous les jours...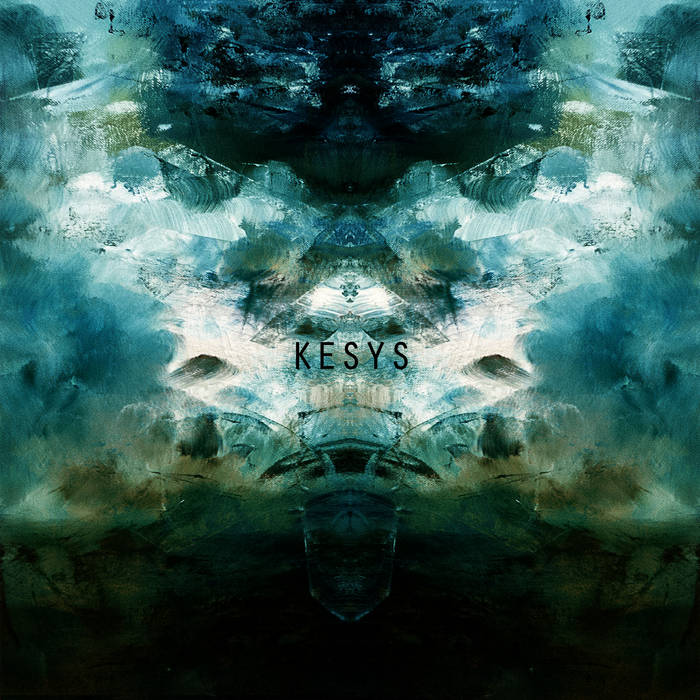 Kesys était un fonceur.
Un jour, il décida de tout quitter pour se retrouver et se connecter avec le grand Tout, qui l'avait vu naître et qui le verrait partir.
Au fond, il y avait des certitudes, quelque chose de plus grand, de plus simple et de plus complexe à la fois.
Et, pour la première fois de sa vie, il allait suivre sa propre idée.
Il s'est rendu compte que c'était lui qui s'était connecté à lui-même et au monde à ce point. Son instinct et sa raison étaient parfaitement accordés.
Et il se sentait si libre...
Ceci est une traduction approximative, réalisée par mes soins, du texte de présentation du nouveau projet de Jeff Grimal, Kesys.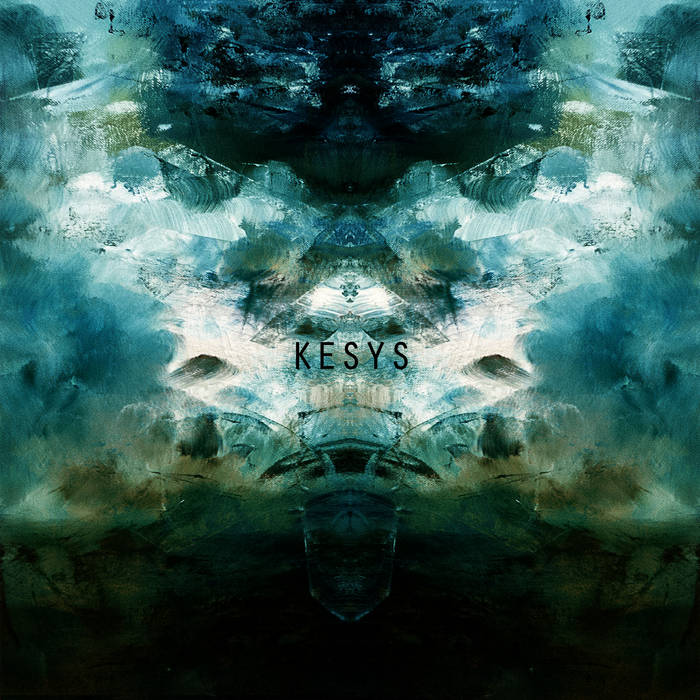 Vous connaissez sans doute Jeff Grimal...déjà, vous connaissez forcément ses artworks réalisés pour de grands groupes de Metal. The Great Old Ones ou Demande à la Poussière, dont il fut également membre en tant que musicien. Car Jeff est un "multitask", doué dans plusieurs domaines.
Ses tableaux nous enchantent car ils donnent aux albums sur lesquels ils sont reproduits une vraie valeur ajoutée, tant leur côté organique et personnel est évident. Vous pourrez aller visiter la galerie des œuvres de Jeff en cliquant sur le lien vers son site ICI ou encore en bas de page.
Après de nombreuses collaborations musicales en tant que guitariste ou vocaliste, Jeff nous avait pas mal impressionné l'an dernier avec Spectrale.
Cette année, c'est avec Kezys, un projet de folk ambient instrumental sur lequel Jeff met en avant l'aspect le plus mélodique de sa musique, à renforts de guitare acoustique, de drones et de divers bruits électroniques. Cela nous donne un premier EP 6 titre fort atmosphérique et planant. Fort belle et prenante, la musique de Kesys se déploie telle une connexion avec le sacré, l'âme humaine et le cosmos infini. Avec cet EP, Jeff Grimal nous trimbale bel et bien dans les étoiles, nous livrant une oeuvre méditative sur laquelle il est agréable de fermer les yeux et de se laisser aller.
Je ne sais pas si Jeff a vu la lumière, ou si Kesys est une thérapie par la musique, mais c'est une musique qui fait du bien, et qui va davantage chercher du côté lumineux des choses que du côté des ténèbres.
Entre deux odes aux grand cornu Black Metal, passez vous donc Kesys, vous prendrez de la hauteur et vous pourrez aussi vous surprendre a respirer, peut-être pour la première fois depuis longtemps. Car la respiration est la vie, et la musique le langage des anges.
Kesys va vous emporter et vous garder en son sein...
Merci Jeff !
______________________________________
THE ENGLISH VERSION
______________________________________
The Scribe's addict? No, but this is the guy he's blowing his brains out, I'm hooked on myself? In fact it's just an alternative to the Scribe's Crocs, much denser. So from time to time I will publish a separate album review like this one to facilitate distribution and focus on one album at a time.
Blues, Autumn, not morale, not desire...anger, depression, lack of enthusiasm...I don't like this time of year that culminates in this dark Christmas shit.
A perfect time to snuggle under the duvet while listening to good music. It's a shame you have to earn your living with an uninteresting job.
Fortunately, humans, despite their galloping mediocrity, sometimes have a stroke of genius in art! It saves lives every day....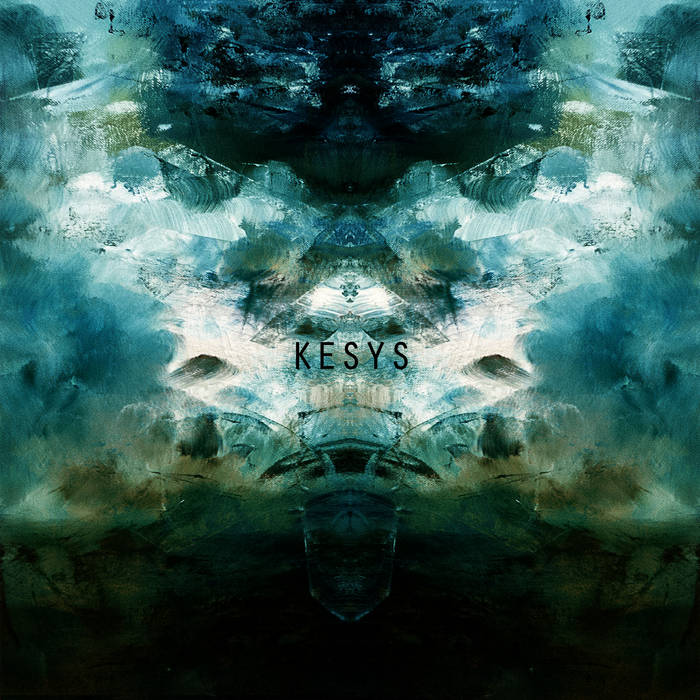 Kesys was a lashing man.
One day he decided to leave everything to find himself and connect with the great All, who had seen him born and who would see him leave.
Deep down, there were certainties, something bigger, simpler and more complex at the same time.
And, for the first time in his life, he was going to follow his own idea.
He realized that it was he had connected to himself and to the world this much. His instincts and reason were perfectly tuned.
And he felt so free...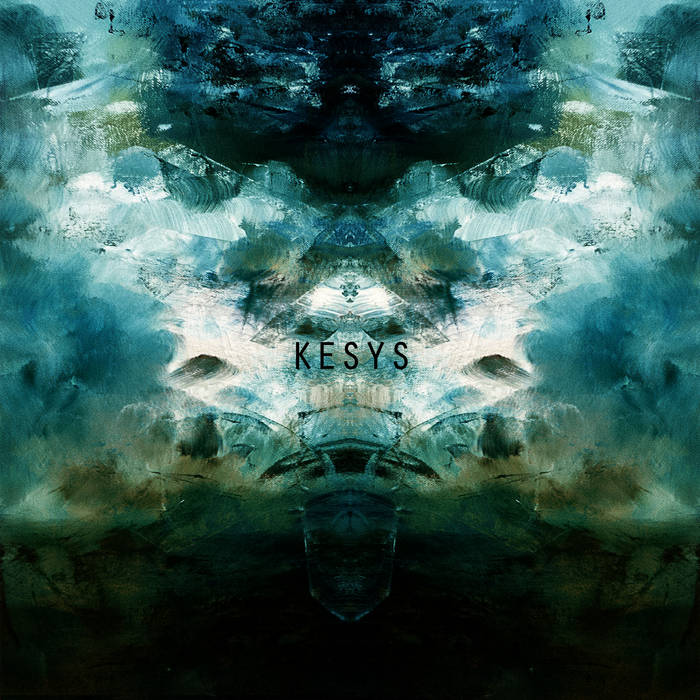 You probably know
Jeff Grimal
...already, you necessarily know his artworks made for major Metal bands. The Great Old Ones or Demande à la Poussière, of which he was also a member as a musician. Because Jeff is a "multitask", gifted in several fields.
His paintings delight us because they give the albums on which they are reproduced a real added value, as their organic and personal side is so obvious. You can visit Jeff's art gallery by clicking on the link to his website HERE or at the bottom of the page.
After many musical collaborations as a guitarist or vocalist, Jeff impressed us a lot last year with Spectrale.
This year, it is with Kezys, an instrumental ambient folk ambient project on which Jeff highlights the most melodic aspect of his music, with acoustic guitar, drones and various electronic noises. This gives us a first EP 6 title very atmospheric and soaring. Very beautiful and engaging, Kesys' music unfolds like a connection with the sacred, the human soul and the infinite cosmos. With this EP, Jeff Grimal is indeed taking us to the stars, delivering us a meditative work on which it is pleasant to close your eyes and let yourself go.
I don't know if Jeff has seen the light, or if Kesys is a music therapy, but it's a music that feels good, and that will look for more on the bright side of things than on the dark side.
Between two odes to the great Black Metal horned odes, pass you then Kesys, you will take height and you will also be able to surprise you to breathe, perhaps for the first time in a long time. For breathing is life, and music is the language of angels.
Kesys will take you away and keep you in his bosom....
Thank you Jeff!