[FR/ENG METAL REVIEWS] LES CROCS DU SCRIBE N°27 VIOLENCE, NOISE AND BLACKNESS SPECIAL ISSUE ! : KAPALA/RXAXPXE/DEMONOMANCER/SUBDUER/BLACK SIN/S.U.T.U.R.E
Le Scribe vous salue bien bande de racailles !
Bienvenue dans ce numéro spécial fin du monde en noise majeur. Ici tout n'est que désordre et laideur, misère, colère et souffrance. Ce monde crève enfin, répondant a nos incantations les plus noires, et cela se passe comme il se doit avec une bande originale que voici. Au menu de ce repas funéraire, Kapala et leur Noise War Metal venu d'Inde, RxAxPxE les pervers destructeurs de tympans de la Terror Noise germanique, les ignobles rejetons de Blasphemy venus du Salvador Demonomancer, les assassins de toute religion abrahamique en mode Black/Death/Noise venus d'Allemagne Subduer, les suicidaires morbides pousse au crime du Black Metal de Black Sin et les Black Metal crusters de S.U.T.U.R.E...Bref, pas un programme pour les enfants... Quoique...la fin du monde ça les concerne aussi, du coup invitez les !
--------------------------------------------------------------------------------------------------------------------
The Scribe greets you, you scum!
Welcome to this special end of the world issue in major noise. Here everything is nothing but disorder and ugliness, misery, anger and suffering. This world is finally dying, responding to our darkest incantations, and it is happening as it should with a soundtrack here. On the menu of this funeral meal, Kapala and their Noise War Metal from India, RxAxPxE the perverse eardrum destroyers of the Germanic Terror Noise, the ignoble offspring of Blasphemy from El Salvador Demonomancer, the assassins of all Abrahamic religions in Black/Death/Noise mode from Germany Subduer, the morbid suicide criminals of Black Metal Black Sin and the Black Metal crusters from S.U.T.U.U.R.E...In short, not a program for children... Although... the end of the world is also about them, so invite them!
KAPALA/RXAXPXE/DEMONOMANCER/SUBDUER/BLACK SIN/S.U.T.U.R.E

Ultra Chaotic War Metal/Harsh Noise
Et si la fin du monde commençait par l'Inde ?
Voila une question peu posée dans ce monde obsédé par le proche orient ou la Russie. J'ai en effet eu le bonheur/malheur de découvrir une cérémonie a base de crâne humain nommée Kapala qui a eu en plus la bonne idée de se traduire en musique.
Vous trouvez le Black Metal un peu fadasse ces derniers temps ? Le Death Metal un peu mou du genou ? Vous pensez qu'on peut rivaliser avec le bruit absolu de Whitehouse tout en restant dans la "sphère" Metal ? Bienvenue chez Kapala.
Ces trois indiens de Calcutta (ville où il ne fait pas bon vivre et où l'on meurt beaucoup) ont purement et simplement programmé la destruction de l'apex prédateur : l'être humain. Bon, et puis, si la planète suit, c'est juste un dégât collatéral.
A l'instar d'un Revenge, Kapala a une base hyper chaotique que l'on peut qualifier de War Metal (d'ailleurs la première chose qu'on entend sur cet EP est bien une scène de guerre avec force mitraillettes et hurlements de douleur). Le groupe ne semble pas apprécier la notion de mélodie : leur but est clairement de vous défoncer le crâne a coup de pioche et ils y arrivent très bien. Imaginez donc un mix de War Metal très bestial, de Harsh Noise graveleuse et industrielle et de quelque chose qui peut s'apparenter a une version particulièrement haineuse du Goregrind ou d'un Grindcore broyeur. Vous suivez toujours ?
Personnellement j'avoue découvrir ce groupe avec cet EP Termination Apex et, du même coup, écouter mon premier groupe extrême venue des contrées indiennes. J'avoue ne pas être déçu en matière de violence pure, de brutalité sadique et de cruauté mentale : ces types ont la haine, c'est indéniable !
Un coup de coeur pour le Scribe, qui n'est pas homme a s'offusquer devant la bestialité primaire, ma discothèque en témoigne...
What if the end of the world starts with India?
This is a question that is not often asked in this world obsessed with the Middle East or Russia. I had the joy/happiness of discovering a ceremony based on a human skull called Kapala, which also had the good idea of being translated into music.
Do you find Black Metal a little faded lately? The Death Metal a little soft on the knee? Do you think we can compete with the absolute noise of Whitehouse while staying in the Metal "sphere"? Welcome to Kapala's.
These three Indians from Calcutta (a city where life is not good and people die a lot) have purely and simply programmed the destruction of the predatory apex: the human being. Well, then, if the planet follows, it's just collateral damage.
Like the band Revenge, Kapala has a very chaotic base that can be described as War Metal (moreover the first thing we hear on this EP is indeed a war scene with machine gun force and screaming pain). The band doesn't seem to like the notion of melody: their goal is clearly to smash your skull with a pickaxe and they do it very well. Imagine a very bestial mix of War Metal, Harsh Noise gravelly and industrial and something that can be compared to a particularly hateful version of the Goregrind or Grindcore crusher. Are you still following?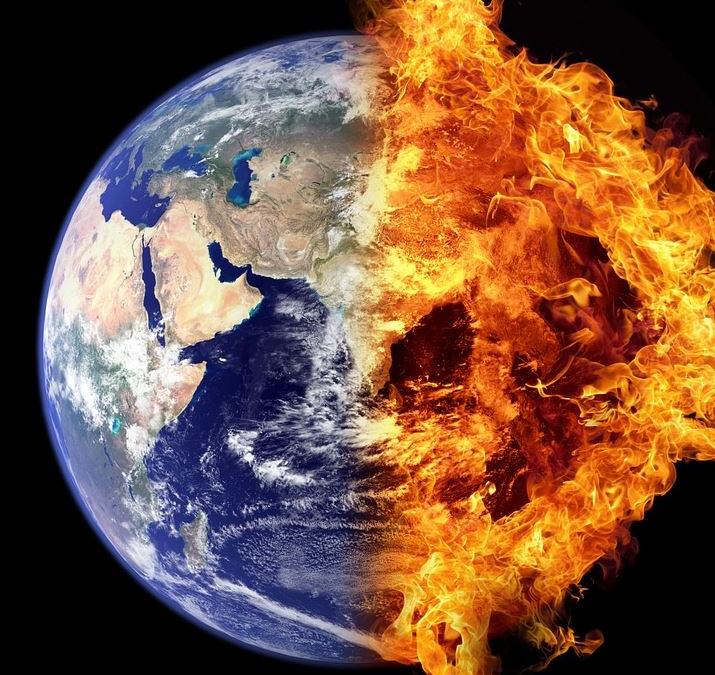 Personally I admit to discover this group with this EP Termination Apex and, at the same time, listen to my first extreme group from the Indian countries. I admit I'm not disappointed in pure violence, sadistic brutality and mental cruelty: these guys hate, there's no question about it!
A favorite for the Scribe, who is not a man to be offended by the primary bestiality, my discotheque testifies to this...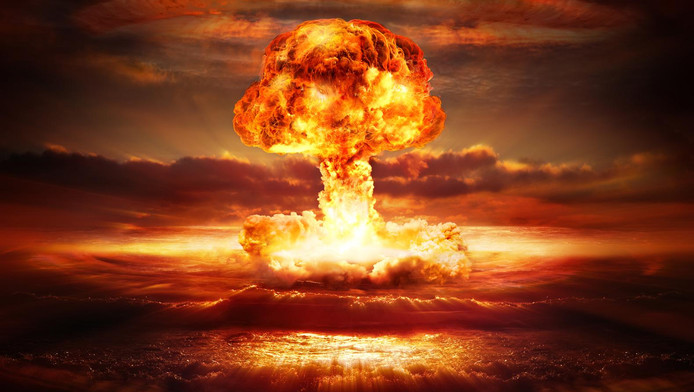 RxAxPxE DEATH TRANCE (2019, Dunkelheit Produktionen)
Power electronics/Occult Terror Noise
Suite de ce numéro consacré a la violence ultime et à la mort de la mélodie. Dans ce domaine, ces allemands pervers tiennent le haut du pavé. Dans un esprit proche de Genocide Organ ou Whitehouse pour citer les classiques, RxAxPxE pratique un rituel sataniste en "musique" ou plutôt en mode Noise. Truffé de larsens, de distortions partout (y compris sur ce qui ressemble vaguement à une voix) ce duo rampant distille une haine d'une intensité rare a coups de boite à rythmes obsessionnelles et de coups d'épées sonores. On s'éloigne ici de tout "genre" musical formaté pour entrer dans le dangereux territoire des musiques borderline comme le Terror Noise ou le Power Electronics. Ecouté au casque, l'album rend fou rapidement (bon, moi j'étais déjà fou avant donc j'ai pas senti la différence) et peut avoir des effets irrémédiables sur l'ouïe (évitez les volumes trop fort !)
Un morceau comme "Holy Fire (strangulation)" est un bourdonnement bruitiste qui lacère le cerveau et rend le sujet soit déviant soit franchement bon pour l'abattoir.
Bref, RxAxPxE ne s'adresse pas à l'amateur de Metal lambda, même extrême, mais plutôt aux amateurs déjà avertis de Merzbow ou Genocide Organ. De l'extrême a l'état brut, qui met le frisson.
Moi qui aime les trucs bien flippants, je suis servi !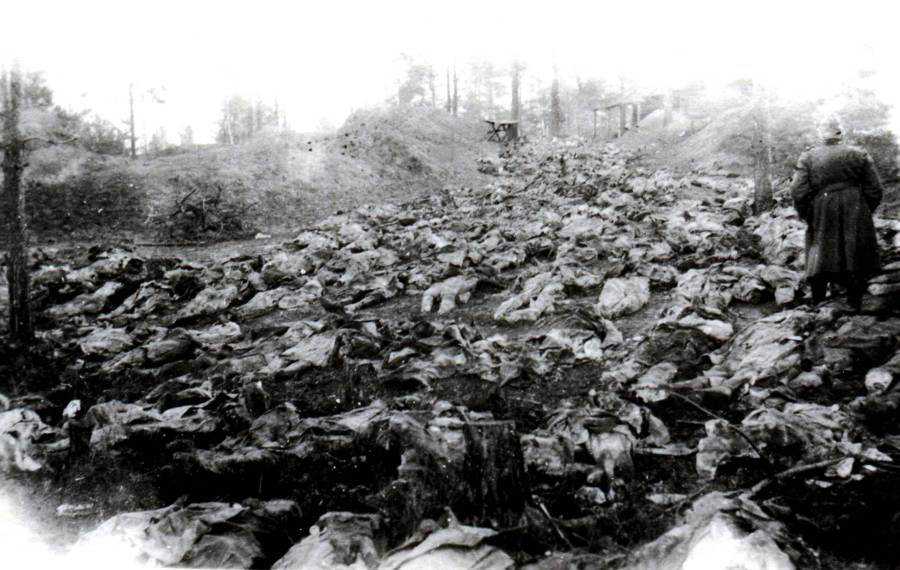 Continuation of this issue devoted to the ultimate violence and the death of the melody. In this field, these perverted Germans are at the top of the list. In a spirit close to Genocide Organ or Whitehouse to cite the classics, RxAxPxE practices a satanist ritual in "music" or rather in Noise mode. Filled with feedback, distortions everywhere (including on what sounds vaguely like a voice) this crawling duo distils a hatred of rare intensity with obsessive rhythm machine blows and sound sword blows. We are moving away from any formatted musical "genre" to enter the dangerous territory of borderline music such as Terror Noise or Power Electronics. Listened to through headphones, the album makes you crazy quickly (well, I was already crazy before so I didn't feel the difference) and can have irreparable effects on your hearing (avoid volumes too loud!)
A song like "Holy Fire (strangulation)" is a noisy hum that lacerates the brain and makes the subject either deviant or frankly good for the slaughterhouse.
In short, RxAxPxE is not for the amateur of lambda metal, even extreme, but rather for those who are already familiar with Merzbow or Genocide Organ. From the extreme to the raw state, which makes you shiver.
I like creepy things, I get served!
***
Vous pensez tout connaître en matière de Metal Undeground ? Vous pensez que Blasphemy, Conqueror, Autopsy et quelques uns ont porté au pinacle la brutalité et la saleté réunies ? Attendez vous a être surpris : le one-man band du Psychopathe J.Ardon, en provenance de El Salvador, va vous ravager à un point que vous n'avez jamais connu. Si, a la première écoute, on a l'impression tenace de subir une agression sonore faite de bruit pur, la réécoute permet de déceler des riffs, de la batterie, un chant démoniaque derrière cette production volontairement plus sale qu'un milliardaire dépressif. Il y a du grind chez eux, et du vrai, et l'on pense aux influences qu'eux mêmes revendiquent, comme Beherit et
Nyogthaeblisz....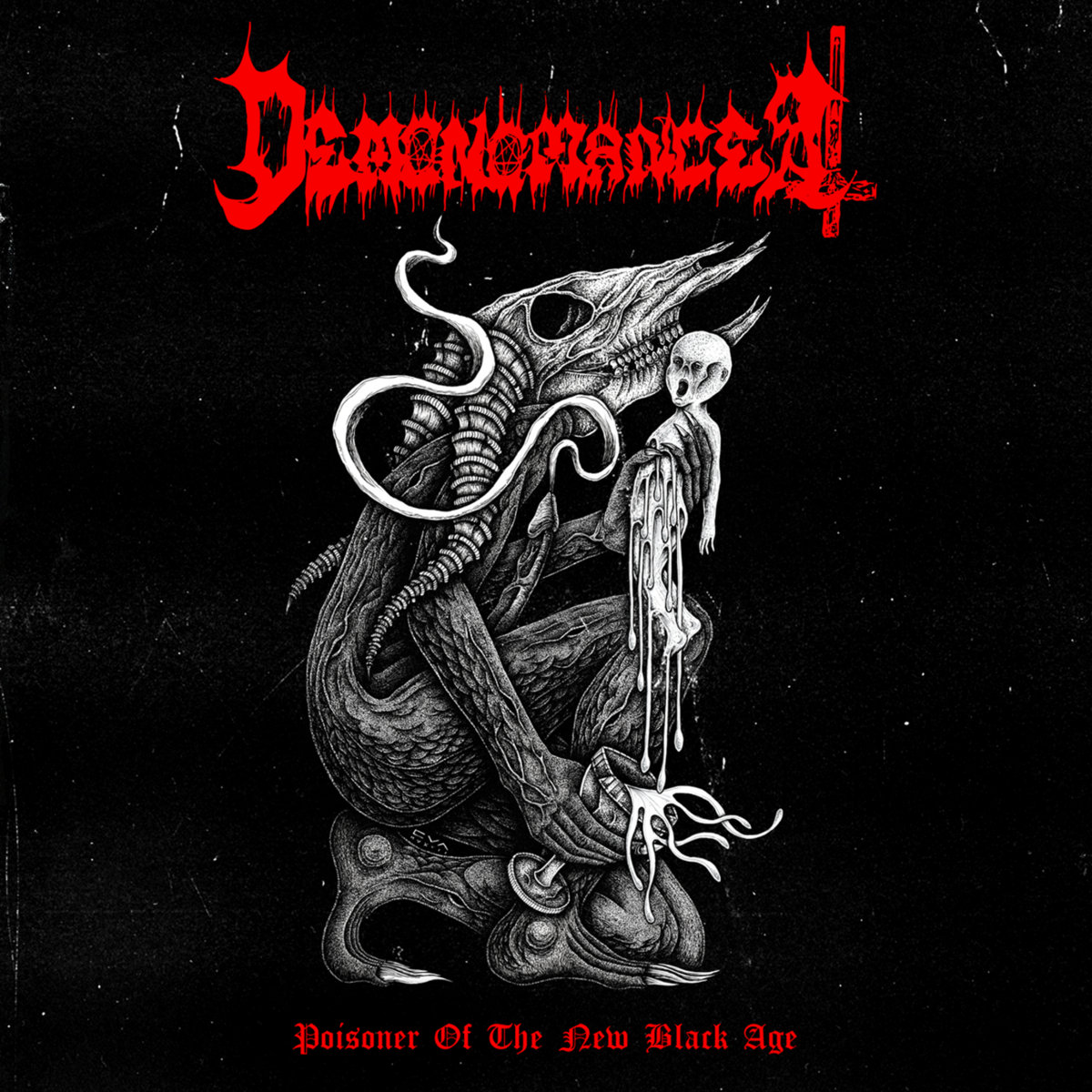 Dunkelheit Produktionen ont eu l'excellente idée de réunir ici tous les enregistrements du combo, soit 22 titres de pur massacre auditif, qui réveillent le masochisme qui dort dans tout amateur de musiques extrêmes, fatigué de n'entendre que des clones plus ou moins réussis. Car là est aussi la force de Demonomancer, leur "bruit blanc" possède une forte identité, qui les éloigne du groupe de War Metal de base. Une vraie pépite de violence pure !
Do you think you know everything about Underground Metal ? Do you think Blasphemy, Conqueror, Autopsy and some of them brought the brutality and dirt together to the pinnacle? Expect to be surprised: the one-man band of Psychopath J. Ardon, from El Salvador, will ravage you to a point you've never known before. If, at first listening, one has the persistent impression of being subjected to a sound aggression made of pure noise, listening again makes it possible to detect riffs, drums, a demonic song behind this deliberately dirtier production than a depressive billionaire. There is grind in them, and truth, and we think of the influences they themselves claim, like Beherit and Nyogthaeblisz...
Dunkelheit Produktionen had the excellent idea to gather here all the recordings of the combo, 22 tracks of pure auditory massacre, which awaken the masochism that sleeps in any lover of extreme music, tired of hearing only more or less successful clones. Because there is also the strength of Demonomancer, their "white noise" has a strong identity, which keeps them away from the basic War Metal band. A real nugget of pure violence!
SUBDUER "Death Monolith" (2019, Dunkelheit Produktionen)
Power Electronics/War Metal
Nous continuons notre voyage au pays de la brutalité musicale avec Subduer, les allemands. A quel type de torture nous attendre cette fois ? Des terroristes ! imaginez un mélange de Power Electronics et de War Metal ! Un truc entre Tetragrammacide, Genocide Organ, Whitehouse, Beherit et Blasphemy avec une pointe de Revenge : vous suivez ? Un mix de Bruit électronique et de Metal poussé a ses extrémités : c'est cela Subduer ! Ce "Death Monolith" ne conviendra pas a tous, loin s'en faut, mais si vous êtes comme moi toujours en quête d'une nouvelle sensation forte qui vous attaque la carcasse : alors ruez vous dessus !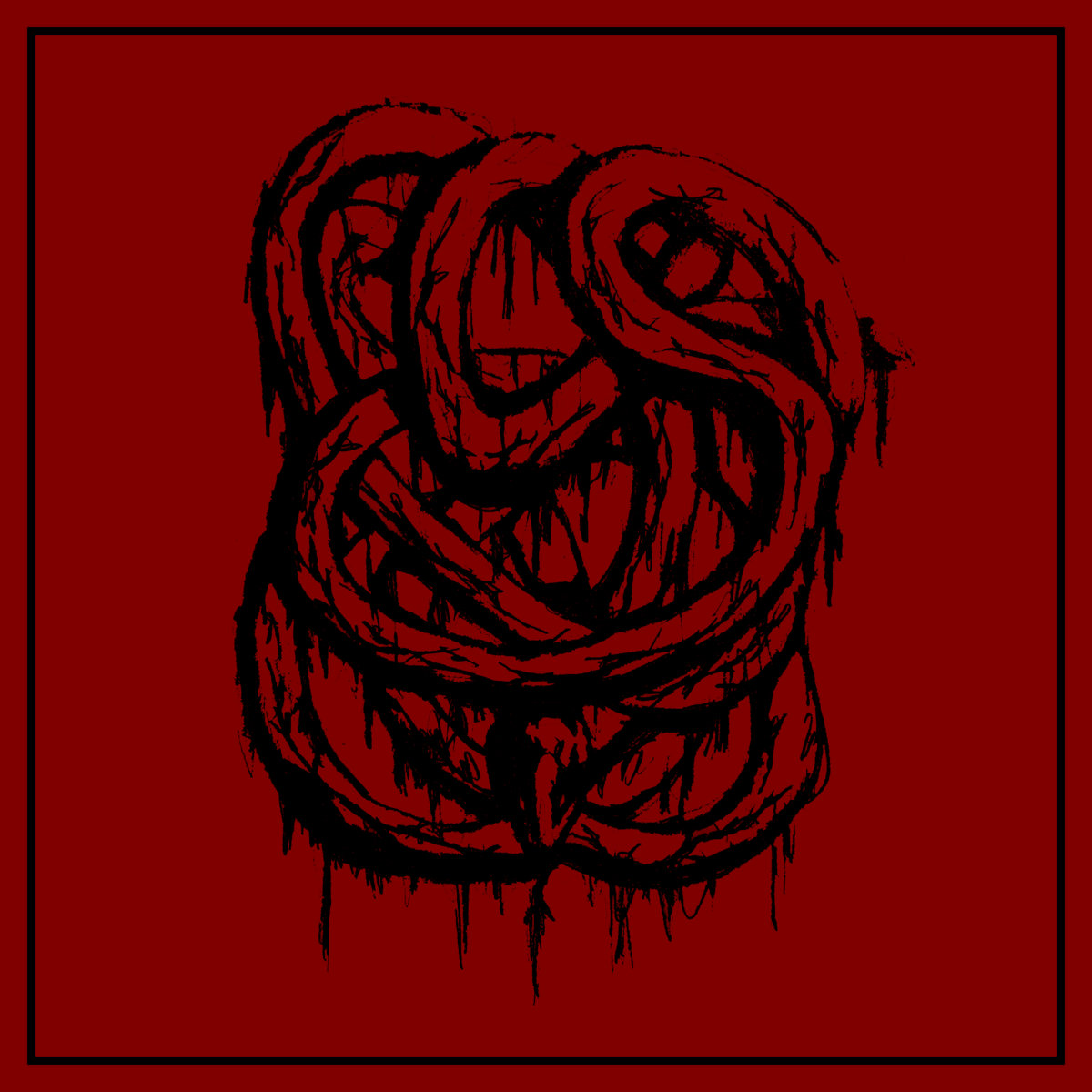 Une véritable leçon de terreur, que Trump pourra utiliser en cas de guerre avec l'Iran ! Merci Subduer de repousser les limites toujours un peu plus loin !
A real lesson in terror, which Trump can use in case of war with Iran! Thank you Subduer for always pushing the boundaries a little further!
***
BLACK SIN "Solitude Eternelle" (2017, Black Pandémie Prod)
Suicidal Black Metal de France
Vous l'aimez comment votre DSBM ? A la Japonaise, a la nordique ? Black Sin officie dans une version française, a l'instar d'un Suicidal Madness. Plutôt mélodique et possédant des mid-tempi quasi rock, cet album de Black Sin laisse la place a toute la tristesse que le groupe a en lui.
"Détruisant un peu plus mon esprit.Je veux vomir mes tripes sur votre monde misérable.
Tas de chairs en putréfaction" (Extrait de "Lente Descente")
Une lente descente dans les abysses du cœur de l'homme qui ne voit plus que la fin comme solution, ode a une mort que l'on s'inflige pour enfin trouver la paix. On pense parfois aux excellents Lifelover, ou a Shining à sa grande époque, dans cette capacité à conjuguer Metal Noir torturé avec un je ne sais quoi de presque rock gothique de la grande époque.
Une musique qui n'est pas que belle, et sait parfois faire appel a la laideur de son âme pour satisfaire notre goût morbide et notre vilenie d'auditeurs pervers. Encore une fois comme Suicidal Madness, le groupe sait trousser des chansons, des vraies, qui ne sont pas que des longs passages hypnotiques de pleurs hurlés et donnent toute la saveur à l'art déployé par les musiciens. Une bien belle oeuvre, à découvrir nécessairement !
How do you like your DSBM? The Japanese way, the Nordic way? Black Sin officiates in a French version, like a Suicidal Madness. Rather melodic and with almost rocky mid-tempi, this Black Sin album gives way to all the sadness that the band has in it.
"Destroying my mind a little more. I want to vomit my guts on your miserable world.
Spoilage of rotting flesh" (Extract from "Slow Descent")
A slow descent into the depths of man's heart, who sees only the end as the solution, ode to a death that we inflict on ourselves to finally find peace. We sometimes think of the excellent Lifelover, or Shining in its great era, in this ability to combine tortured Black Metal with a I don't know what almost Gothic rock of the great era.

A music that is not only beautiful, and sometimes knows how to use the ugliness of its soul to satisfy our morbid taste and our vileness as perverse listeners. Once again like Suicidal Madness, the band knows how to create songs, real ones, which are not just long hypnotic passages of screamed tears and give all the flavour to the art displayed by the musicians. A beautiful work of art, to be discovered necessarily!
On change quelque peu de registre avec S.U.T.U.R.E et leur Black/Crust. Ces sales punks mutés en guerriers a corpsepaint proposent ici, sur cet EP de 5 titres, une solution pour en finir avec l'humanité une bonne fois pour toutes. Tout commence avec un "miserable insect" dont on se doute vite qu'il ne s'adresse pas à un cafard, mais à ce parasite que l'on nomme humain. Le groupe déploie une violence hallucinante, passant allegro de blast-beats hyperspeedées à un mid-tempo bien lourd qui débouche ensuite en D-Beat ! Le chant est à cheval entre le hurlement Black et la gueularde Punk Hardcore, et les guitares semblent tenues par des keupons de l'enfer. Leur reprise du "Goatcraft Torment" de Urgehal est a l'avenant, comme un pavé dans la gueule tiré a bout touchant.
Je suis franchement épaté par la capacité du groupe a donner dans une musique qui puisse être parfois proche du Doom pour ensuite vous envoyer rejoindre les abysses au rythme le plus infernal qui soit, avec des bouts de Powerviolence dedans, ce qui ne peut que réjouir le vieux punk que je suis . On ne s'ennuie pas une seconde avec ce disque, et l'on se prend juste a réclamer : ENCORE !
We change a little bit of register with S.U.T.U.R.E and their Black/Crust. These dirty punks mutated into corpsepaint warriors propose here, on this 5 track EP, a solution to end humanity once and for all. It all starts with a "miserable insect" that we quickly suspect is not addressed to a cockroach, but to this parasite that we call human. The group deploys an incredible violence, passing allegro from hyper-speed blast-beats to a heavy mid-tempo that then leads to D-Beat! The vocals are between the Black howl and the Punk Hardcore mouth, and the guitars seem to be held by keupons from hell. Their cover of Urgehal's "Goatcraft Torment" is like a paving stone in the mouth pulled at close range.
I am frankly amazed by the band's ability to give in music that can sometimes be close to Doom and then send you to the abyss at the most infernal rhythm possible, with bits of Powerviolence in it, which can only delight the old punk I am. We don't get bored for a second with this record, and we just get to ask for it: MORE!
La Semaine Prochaine/Next Week
LES CROCS DU SCRIBE N°28 SPECIAL DUNGEON SYNTH AVEC : BALROG, NEIGE ET NOIRCEUR/WERWOLFSBLUT ET ELFFOR
Et, bien sûr, quelques surprises !/ And, of course, surprises !