DUNGEON SYNTH, BLACK METAL ET ISOLEMENT : INTERVIEW AVEC HERMITH
Le fait d'être solitaire n'a rien a voir avec le fait d'être seul. C'est en substance ainsi que l'on peut situer la philosophie de ce beau projet de Dungeon Synth imprégné de Black Metal qu'est HERMITH. Comment ne pas vouloir s'isoler d'un monde de plus en plus stupide ? Gouverné par le prédateur le plus débile qui soit ? Alors écouter Hermith c'est aussi partir, quitter ce monde vérolé et chercher un espace cosmique où l'on puisse vivre.
La musique idéale pour cette apocalypse...Paroles d'Hermith
HERMITH DUNGEON SYNTH BLACK METAL
Salut Hermith, et tout d'abord merci d'accepter de répondre à mes questions. Peux tu nous situer l'origine du projet ?
Bonjour, Hermith est née en 2018, en fait cela faisait une paire d années que je faisais quelques morceaux chez moi et par hasard j' en ai diffusé un sous le nom de mon précédant projet " Dark art" qui datait de 1995 ( j' avais sorti une démo a l' époque). J' ai eu quelques bons retours. L' idée de l album est née. Au départ je pensais numérique et j' ai eu une proposition pour le produire , l' idée m a plu , on a lancé le projet.
Quelles sont tes influences musicales ?
Mes influences sont "classiques".
J' ai grandi avec la génération et les débuts des groupes tels que burzum, mayhem, darkthrone, béherit......, Ce sont mes principales influences , cette période a été pour moi la plus révélatrice de la musique extrême. J' ai gardé aussi l'esprit des démos de l époque : souvent mal produites mais tellement sincères.
Plus localement ( je suis du pas de Calais ), je citerais Supuration que je trouve fabuleux et Lord.
J' écoute un peu de musique classique aussi.
Apres je suis un peu ouvert a tout mais assez hermétique a tout ce qui est carré et surproduit , le côté aseptisé n'est pas mon truc.
Le dungeon synth comme tu le pratiques est un genre plutôt méditatif, contemplatif et l'on y sent une ambiance quasi-mystique et ancienne. Peux tu nous en dire plus sur ce genre ?
Je suis obsédé par la mort et tout ce que je tourne autours de celle ci. Au travers de ma musique j essai de la retranscrire, j' aime beaucoup le côté sombre de la musique quelle qu'elle soit.
HERMITH MUSIQUE POUR LA FIN DU MONDE
L'autre Monde est ton premier album, publié en Janvier 2019. C'est un voyage à travers le temps qui fait décoller du réel. C'est à la fois sombre et profond. Comment vois tu cet album et que voulais tu réaliser ?
"L' autre monde" représente la fin de notre monde, la fin de l'ère de nos religions, un retour a l'obscurité.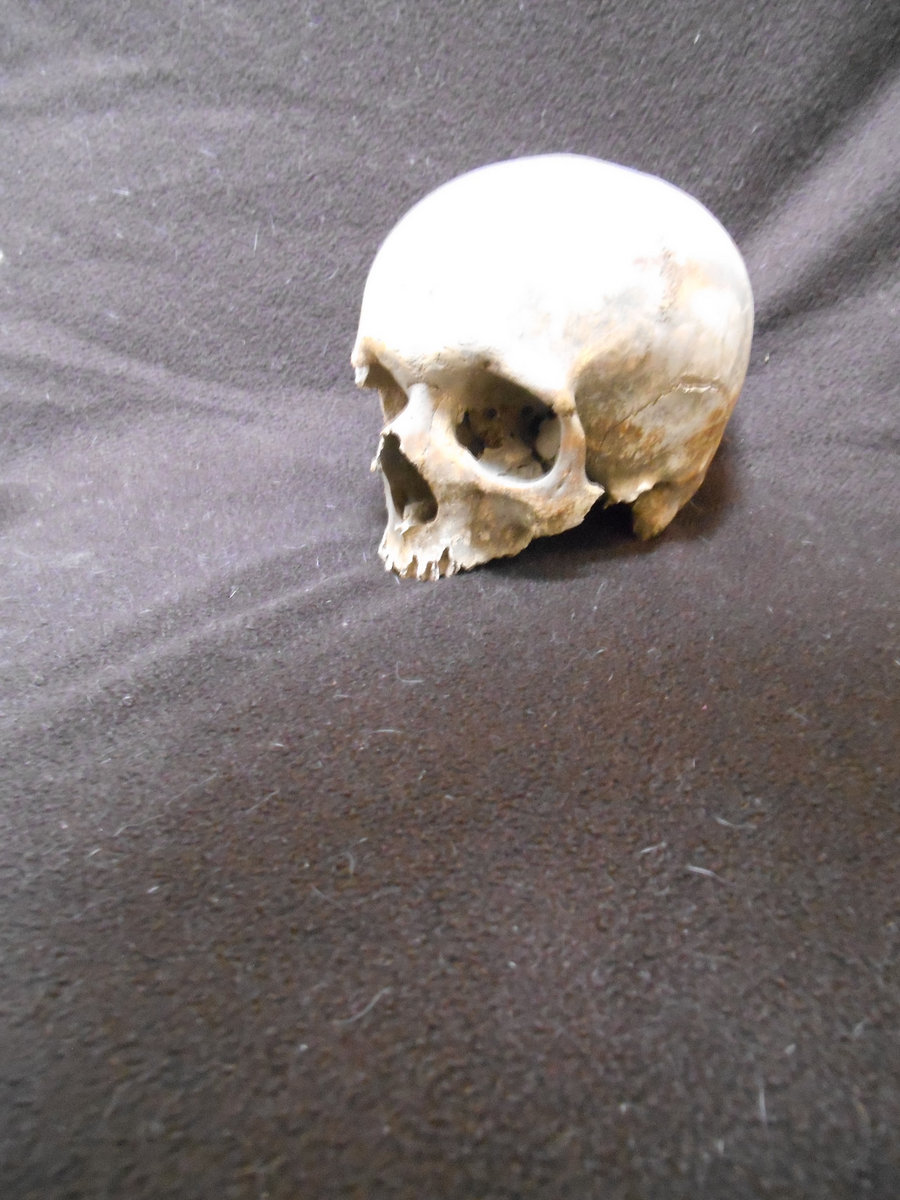 THIS IS THE END MY DEAR OLD FRIEND...INTERVIEW HERMITH DUNGEON SYNTH
Déjà des projets pour la suite ?
Oui, depuis l'album 2 morceaux sont sortis, une reprise de l'album sous une version black métal et le titre " la tanière au loup" qui lui n'a rien a voir avec l'album mais symbolise un moment difficile de ma vie .
La je finis un autre morceau " ma reine" qui sera disponible en ligne et ensuite je prépare le second album qui sortira cet été. Celui ci sera en deux parties : l' album proprement dit qui sera la suite du premier et j' y additionnerai les morceaux présent en ligne qui ne sont pas sur les albums.
Le Black Metal fait-il partie de tes influences ? On pense forcément à Burzum, et à ses albums « ambient »...
Oui comme décrit plus haut le black métal est la plus grosse influences. J'ai suivi l'évolution des groupes norvégiens et nordiques , quand à l' époque les albums de burzum ( burzum, Aske) ou darkthrone ( a blaze), on prenait une sacré claque, concernant burzum tant son côté black métal qu'ambient sont fabuleux.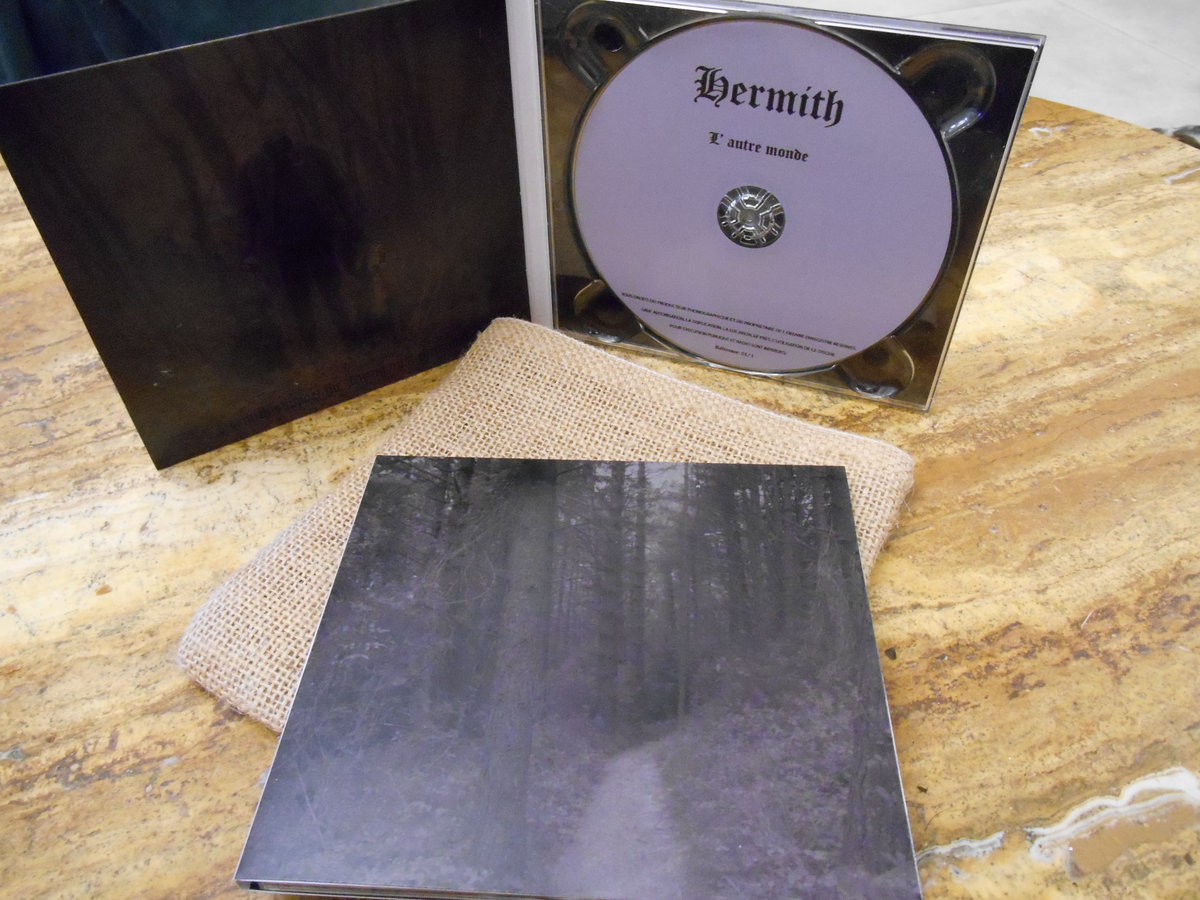 Peux tu nous donner la liste de tes 20 albums préférés de tous les temps ?
Je vais avoir du mal honnêtement, je parlerai plus de groupes , Burzum ( tout). Darkthrone ( a blaze.., panzerfaust). Necromantia ( crossing the fiery path). Béherit ( tout). Archgoat ( tout). Evol (tout). Isengard. Storm (nordavind). Summoning (tout) Supuration (tout). Mortiis ( tout). Wongraven. Rotting Christ ( tout).
Hermith, le nom, reflète t'il ta personnalité ? Es tu une personne solitaire ?
Oui musicalement je n' aime pas me mélanger , je crois que je serai pas capable de jouer en groupe, je fais tout tout seul. A côté de ça dans la vie personnelle c'est un peu pareil plus ça va et plus je m' éloigne de tout.
Comment vois-tu le monde dans lequel nous vivons ?
Je n ' y vois pas ma place , tout va trop vite pour moi, on s'est écarté des valeurs simples et malheureusement ça n'ira pas dans le bon sens. Il faut s' adapter ou abandonner.
Si hermith devait être une citation, un proverbe ?
N'y a t il pas de plus belle gloire que celle de sa propre mort ?
Espace libre : ajoutes ce que tu veux...
Je te remercie de ton soutien. Je remercie aussi tous ceux qui m'ont supporté et ou encouragé.
Bientôt sortira un nouveau titre , allez écouter il sera révélateur de mon prochain album.
Hermith
Voilà , merci encore
Merci Hermith !